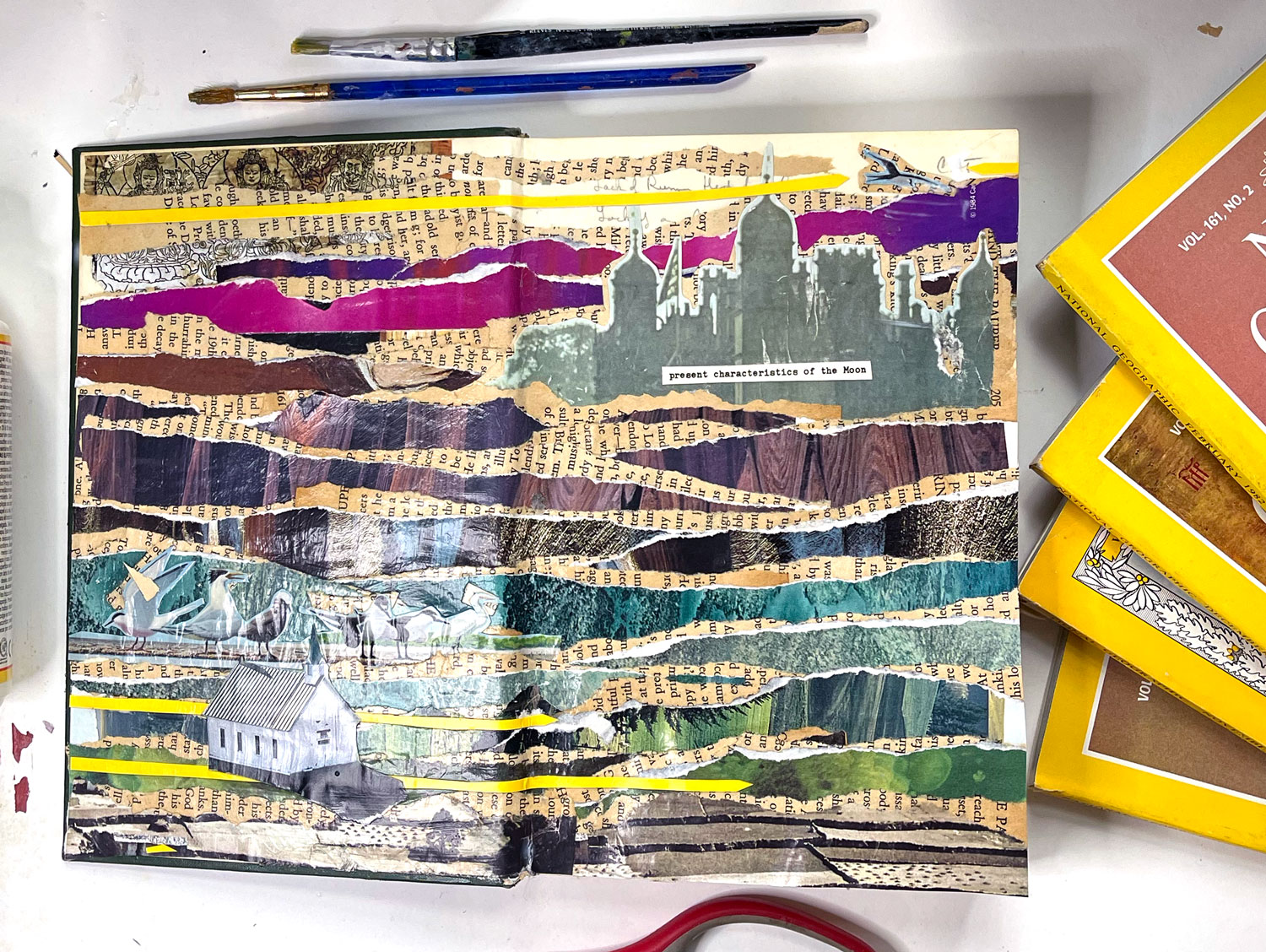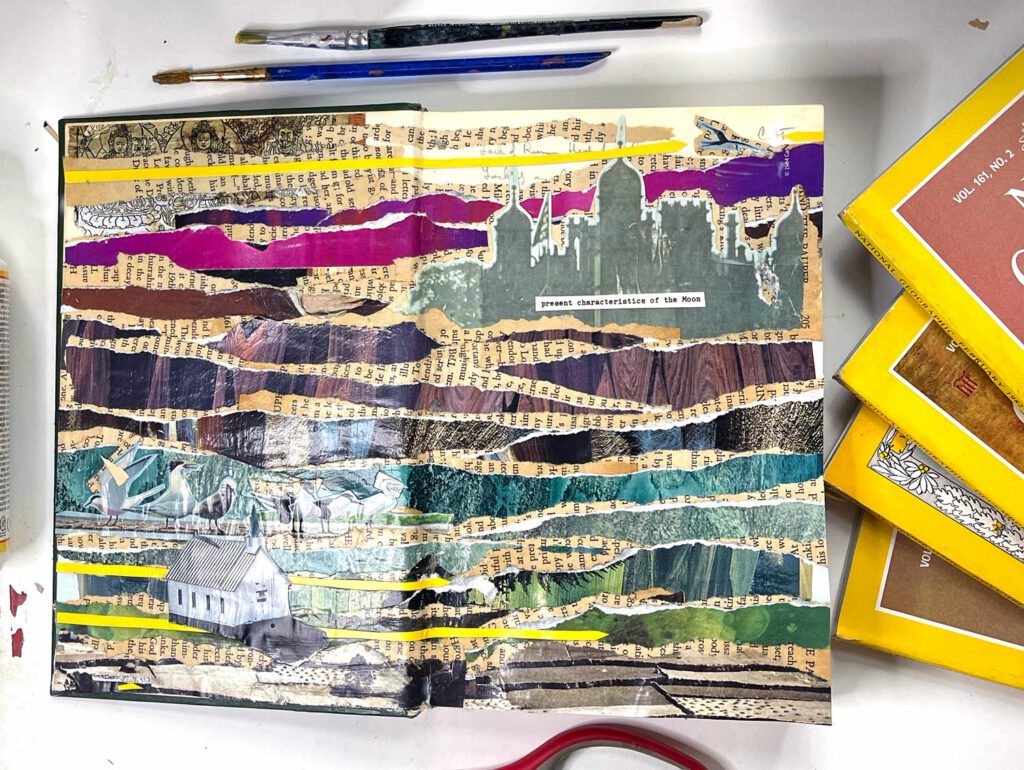 Visual journals or junk journals will always be one of my favorite projects personally and in the classroom. All you need to get started is a used hardback book and a handful of supplies. In addition to the basics, I want to share my 7 favorite visual journal supplies (or junk journal supplies) to add to your supply stash. The best thing is, the possibilities are truly endless with this junk journal project. There is so much room for experimentation with media and self-expression. Read on for more information on the different ways you can use these supplies!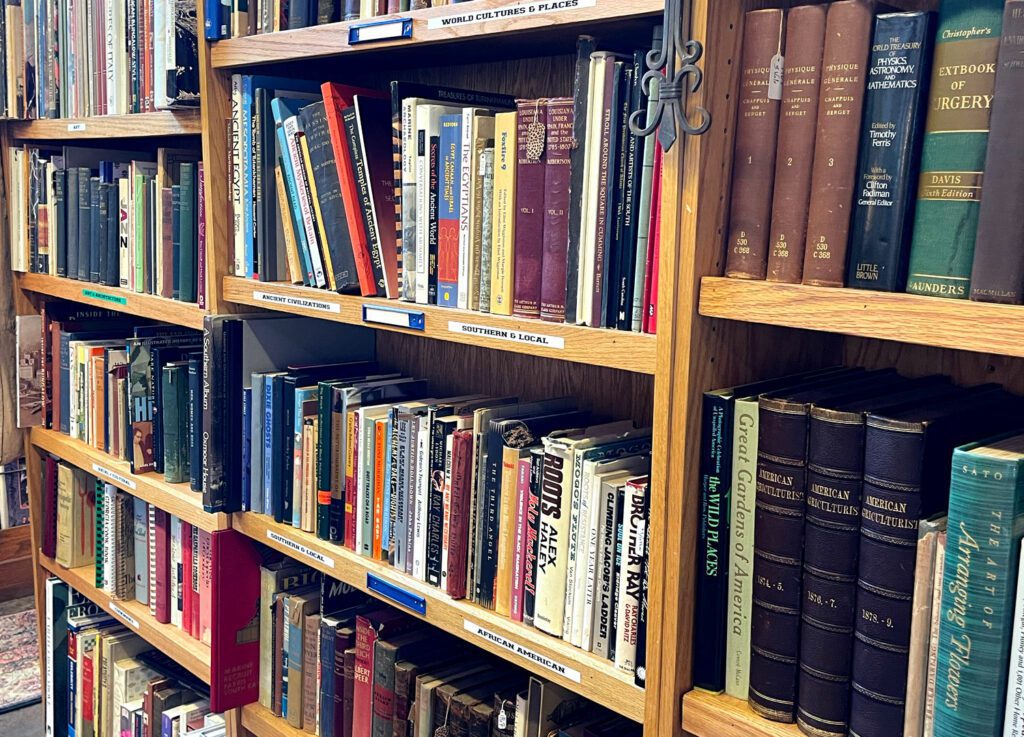 JUNK JOURNAL – BEYOND THE BASICS
In this post I am sharing my favorite visual journal supplies to have on hand, this goes beyond the basics of what you need to work a in a visual journal or junk journal. Before shopping the rest of this list make sure you have a used hardback book (not too thick, matte pages, strong binding), scissors, glue, and collage materials (magazines, newspaper, construction paper, paper scraps, and/or scrapbook paper).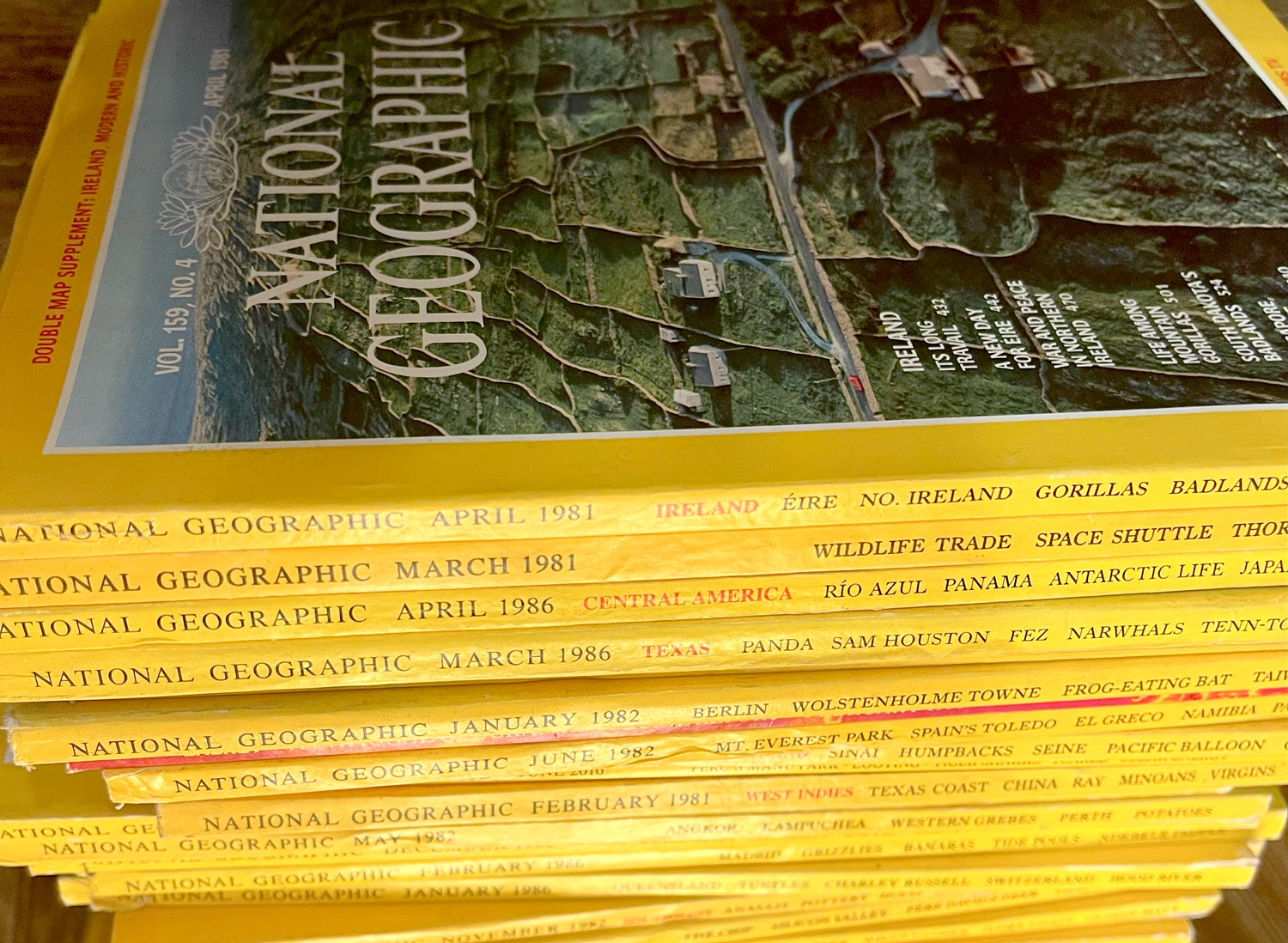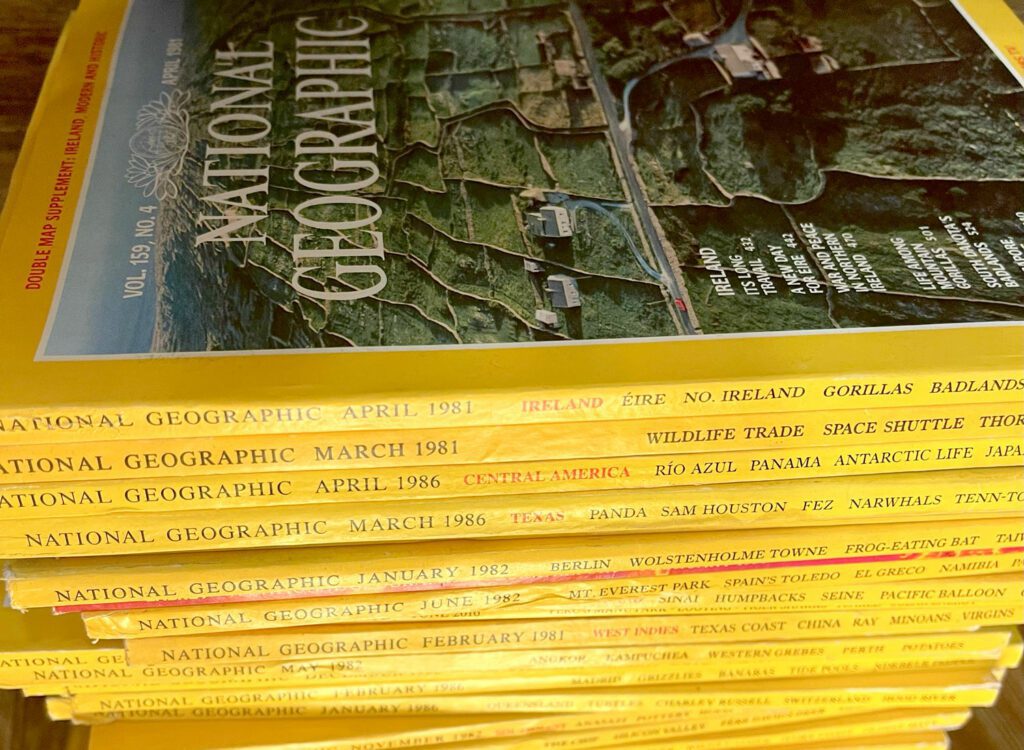 NATIONAL GEOGRAPHICS
My absolute favorite things to use as collage material is pages from National Geographic magazines. Their images are a great way to include interesting and colorful graphics and they cover a range of subject matter. There are so many beautiful images in these magazines and they are a fun way to incorporate different types of paper as well. You can easily create image transfers since the print quality is so high. While current editions are good, I love going to second-hand shops and antique stores to hunt down copies from the 70s and 80s.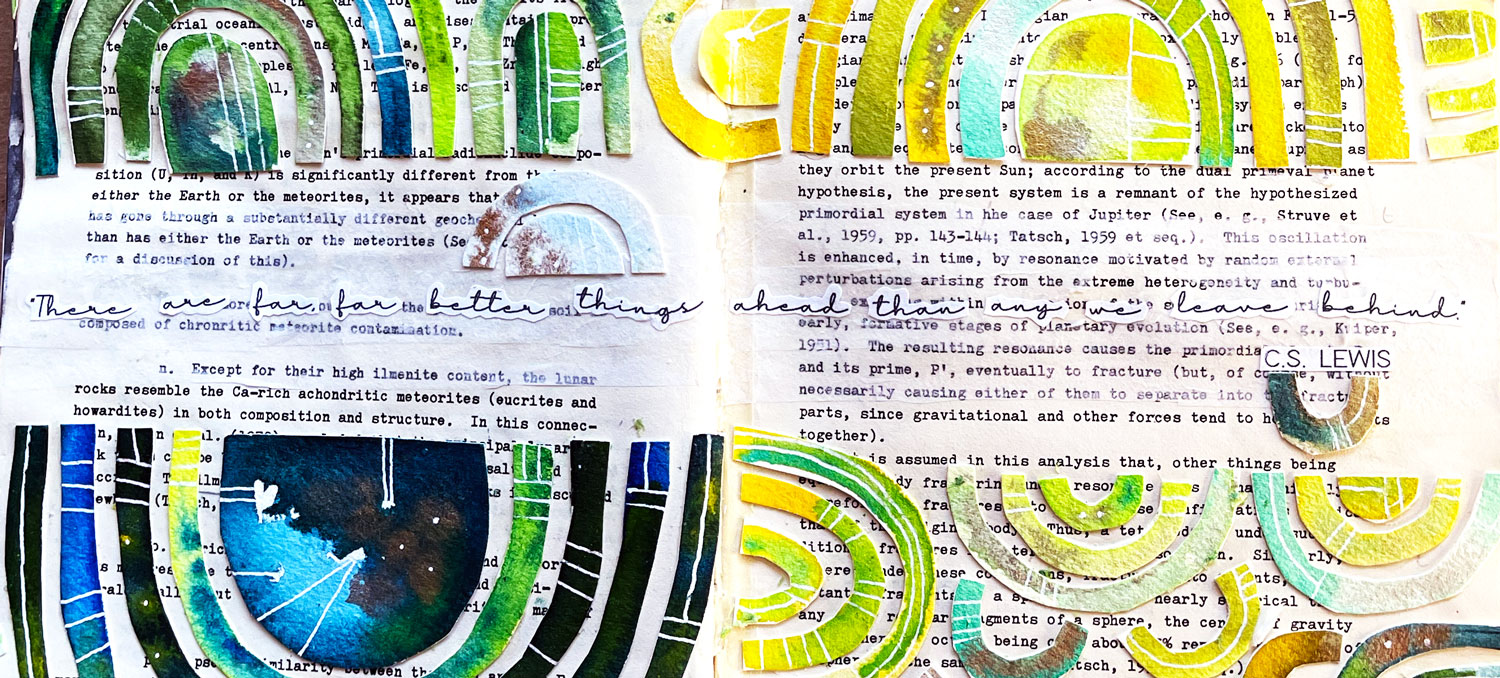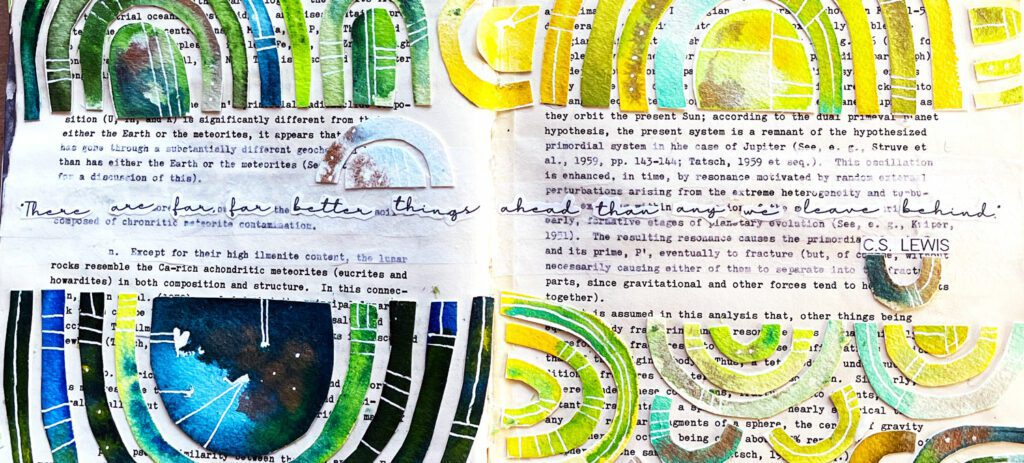 LASER PRINTER
If you are able to get your hands on a laser printer, do it. Not only is a printer helpful to give you wide access to images online, and various fonts to type and print text with, but you can also do image transfers with laser-printed images. Because there is a greater concentration of ink on the printed images, you can create semi-transparent images using materials such as packaging tape, mod podge, and even nail polish remover. If you can't get your hands on a laser printer, an inkjet will still do the trick, just be careful when you create image transfers, the ink is more likely to smudge in the transfer process.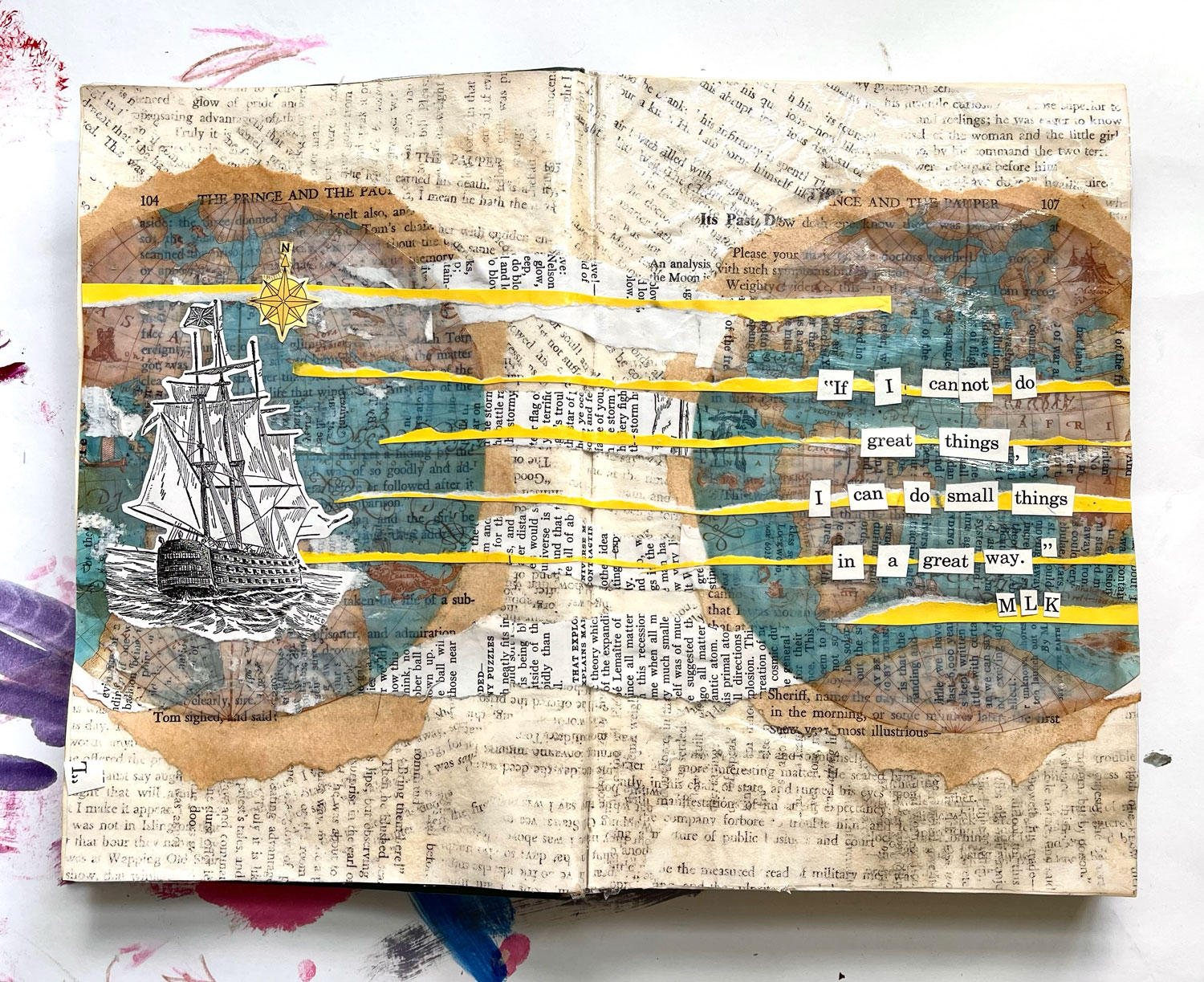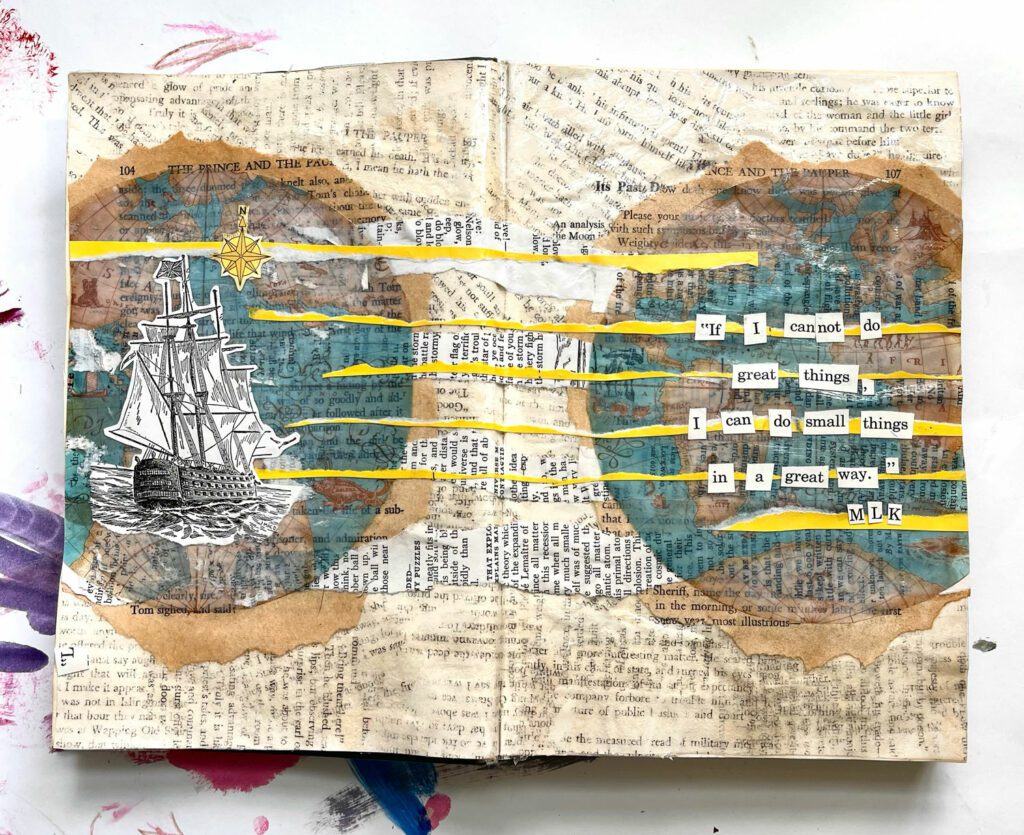 PACKAGING TAPE & MOD PODGE
Using packaging tape and Mod Podge (glossy or matte) is a creative way to mix up your usual junk journal. You can create semi-transparent images with both packaging tape and Mod Podge. These are amazing to make a collage page with since the transparent quality shows layers below. In addition, I often use Mod Podge to glue elements down in my journal. However, be careful not to get too messy with the application, Mod Podge stays somewhat sticky when it dries and can cause pages to stick together. Read more about creating packaging tape transfers here and mod podge transfers here.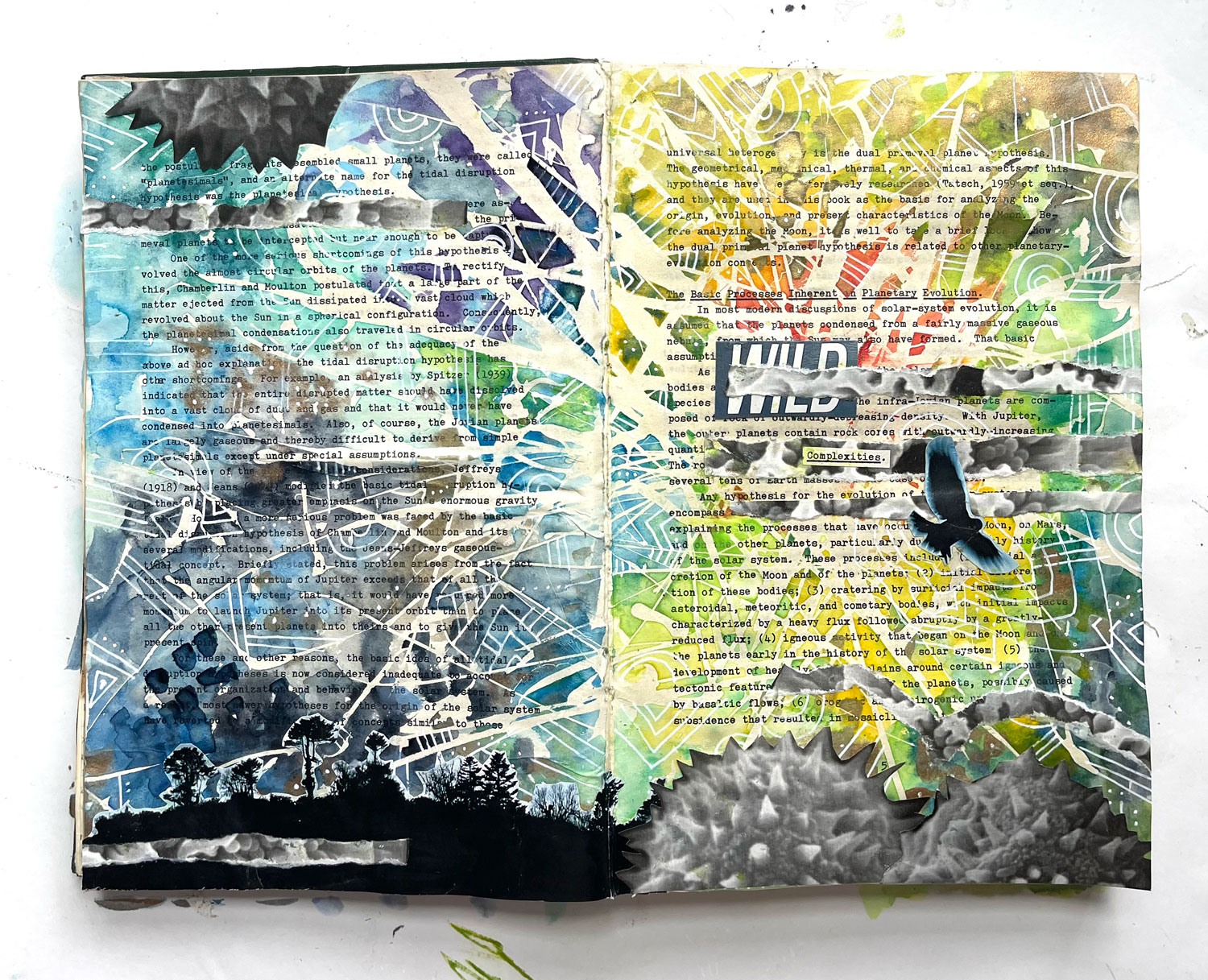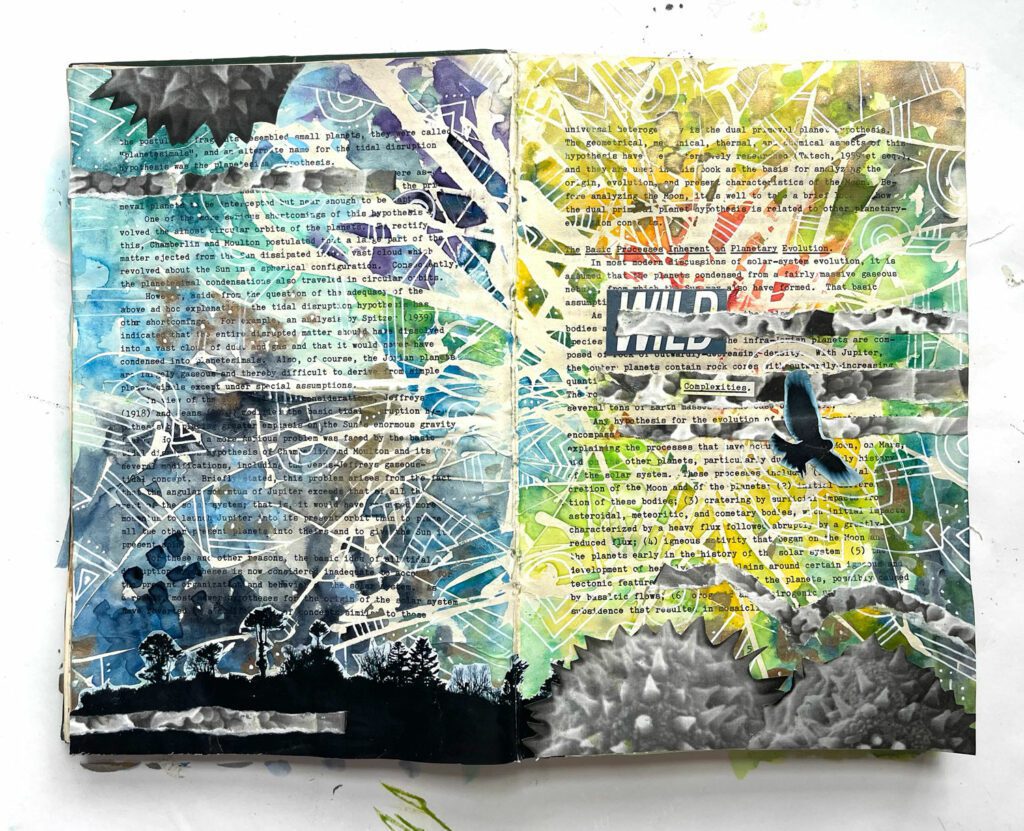 WATERCOLOR
While I like to have a range of paint on hand in my visual journal supplies stash when I am junk journaling, watercolor is my favorite. Because it has a transparent quality, you can keep the printed text of the pages as a detail in your final work of art. One reason I love working in old books is because of the text in the background, and more often than not I try not to completely cover it up. Watercolors are also compact, easy to work with, and come in a range of colors without breaking the bank. Plus, they are so much fun when trying to get the creative juices flowing! My absolute favorite watercolor can be found here. This watercolor set is cheaper and still has a nice range of colors.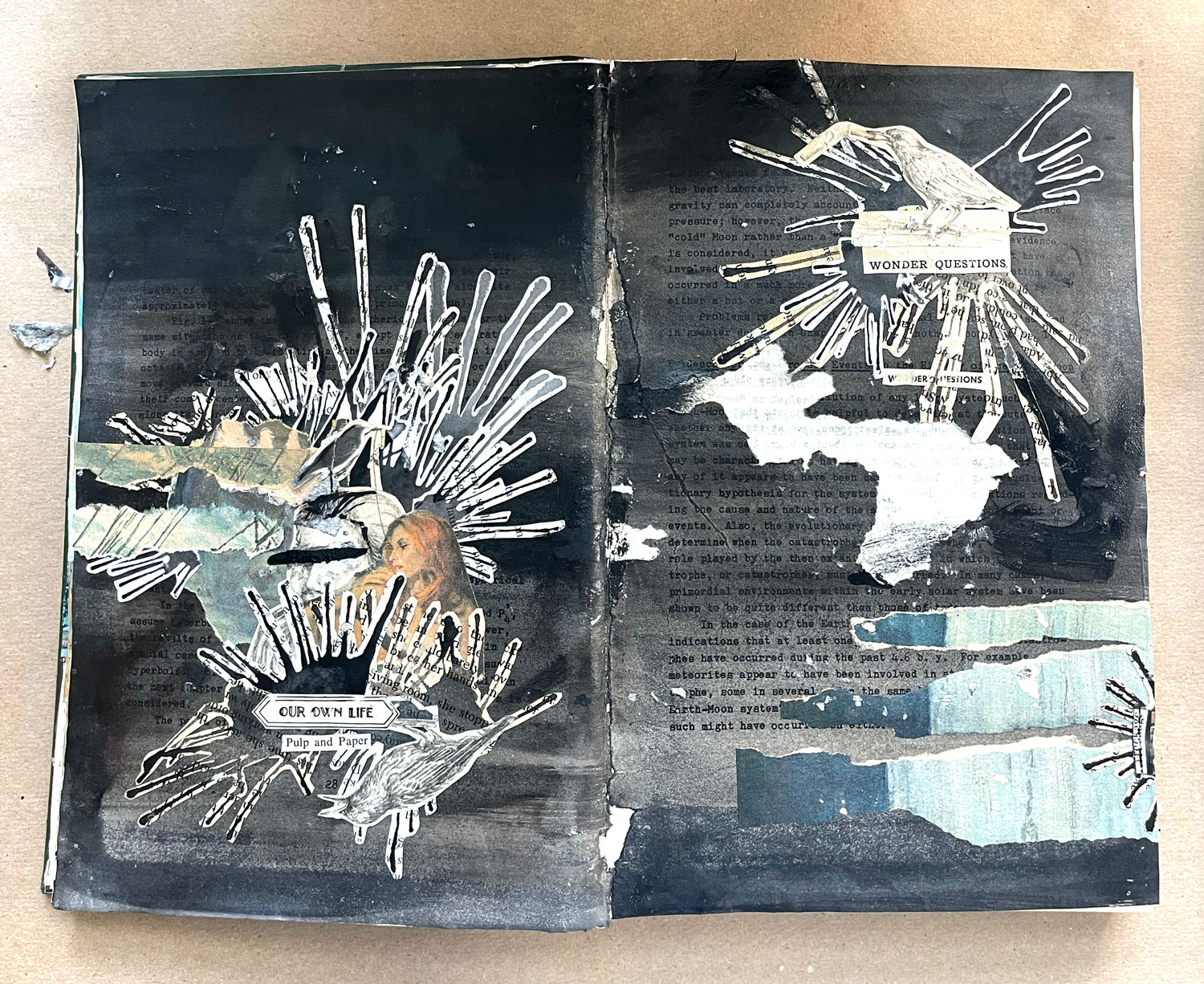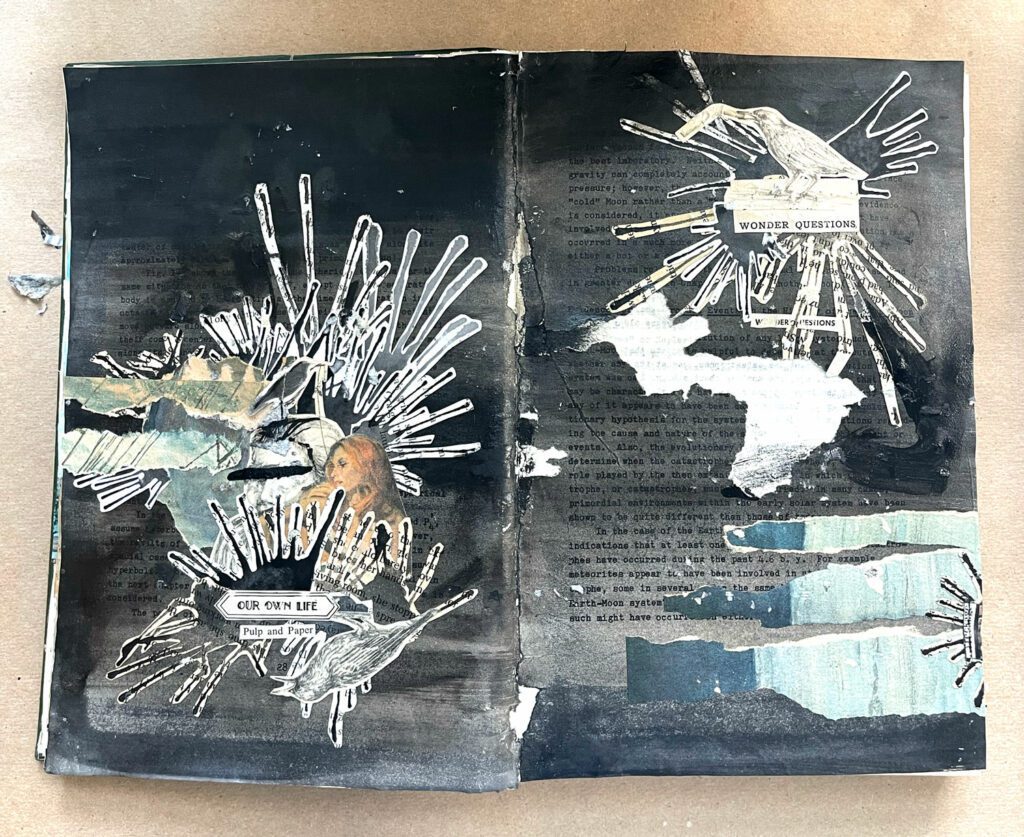 INDIA INK
I love India ink (start with a 3 oz bottle for just one person using it, get the pint size for a class) because black is an important base to have and it is so versatile. It can be used straight out of the bottle for solid coverage or watered down for a gray, transparent look. It can be applied with a paintbrush or calligraphy pen. I also use straws to blow splatter lines or splatter it using a paintbrush (do this outside, it will go everywhere and stain everything).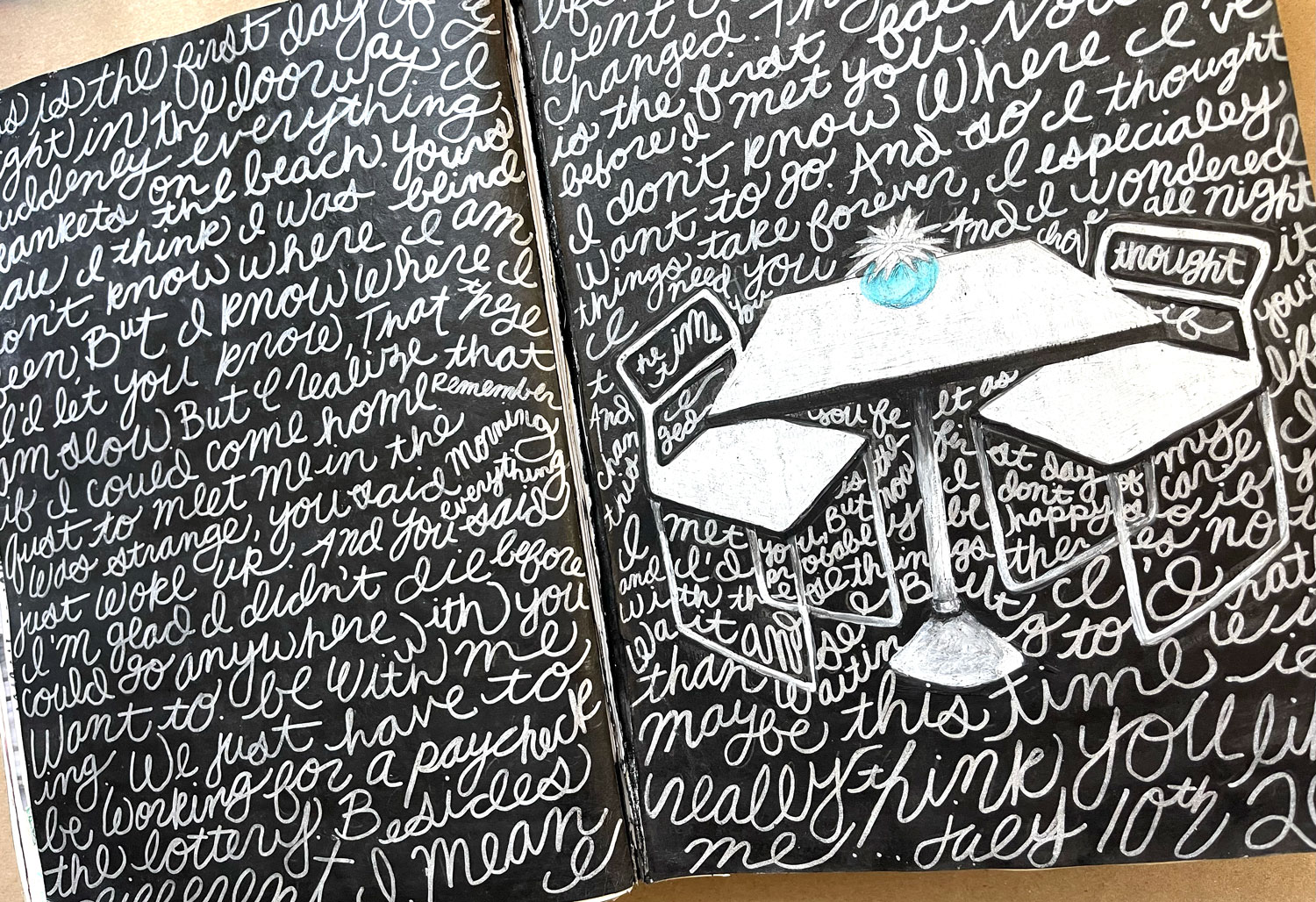 WHITE PAINT PEN
I rarely create a whole page that doesn't incorporate white paint pen or a white gel pen. It has solid coverage and will write on top of any material. Whether I am writing text over a dark background or adding patterns to a watercolor background, this is a staple for me. This might just be the favorite of my visual journal supplies stash. My favorites Signo gel pen and Posca paint pen (Get Signo and Posca pens at Blick get Signo and Posca off Amazon)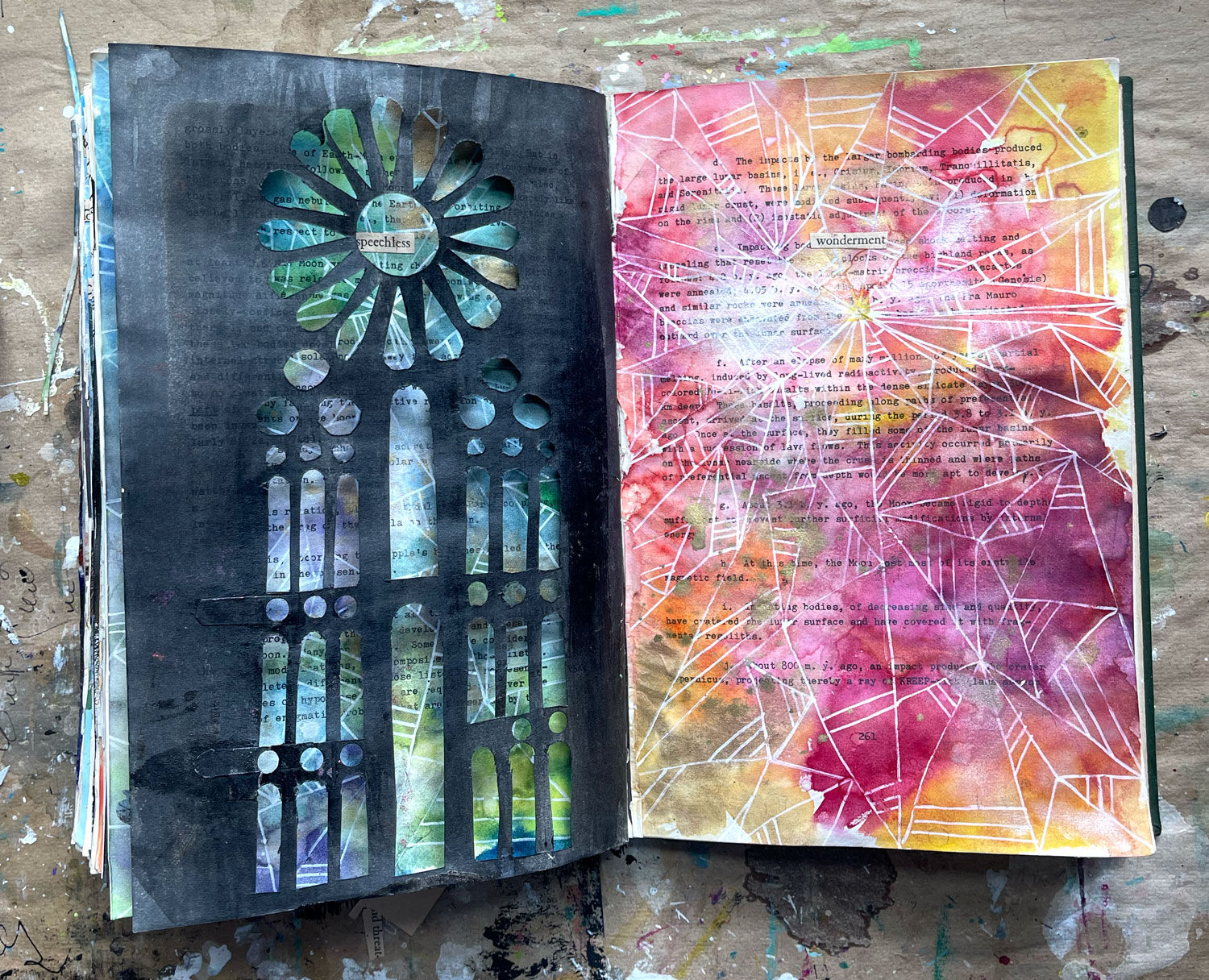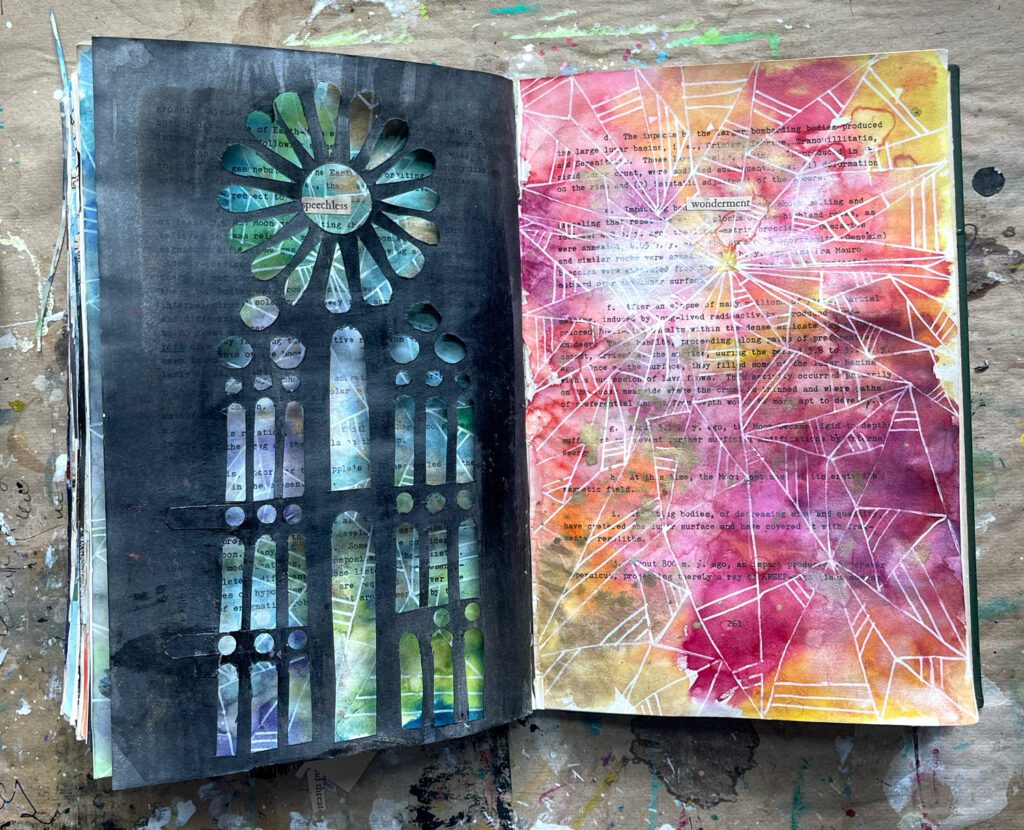 XACTO KNIFE
Having an Xacto knife on hand is key for clean, well-collaged images. I always tell my students to cut close to the edge of images, as well as cut out background space inside the image, to create the best collage. I also love creating a cut-out page, connecting three junk journal pages together with designs cut out from the center page. Scissors are always my typical go-to, but having an Xacto knife nearby is a great idea.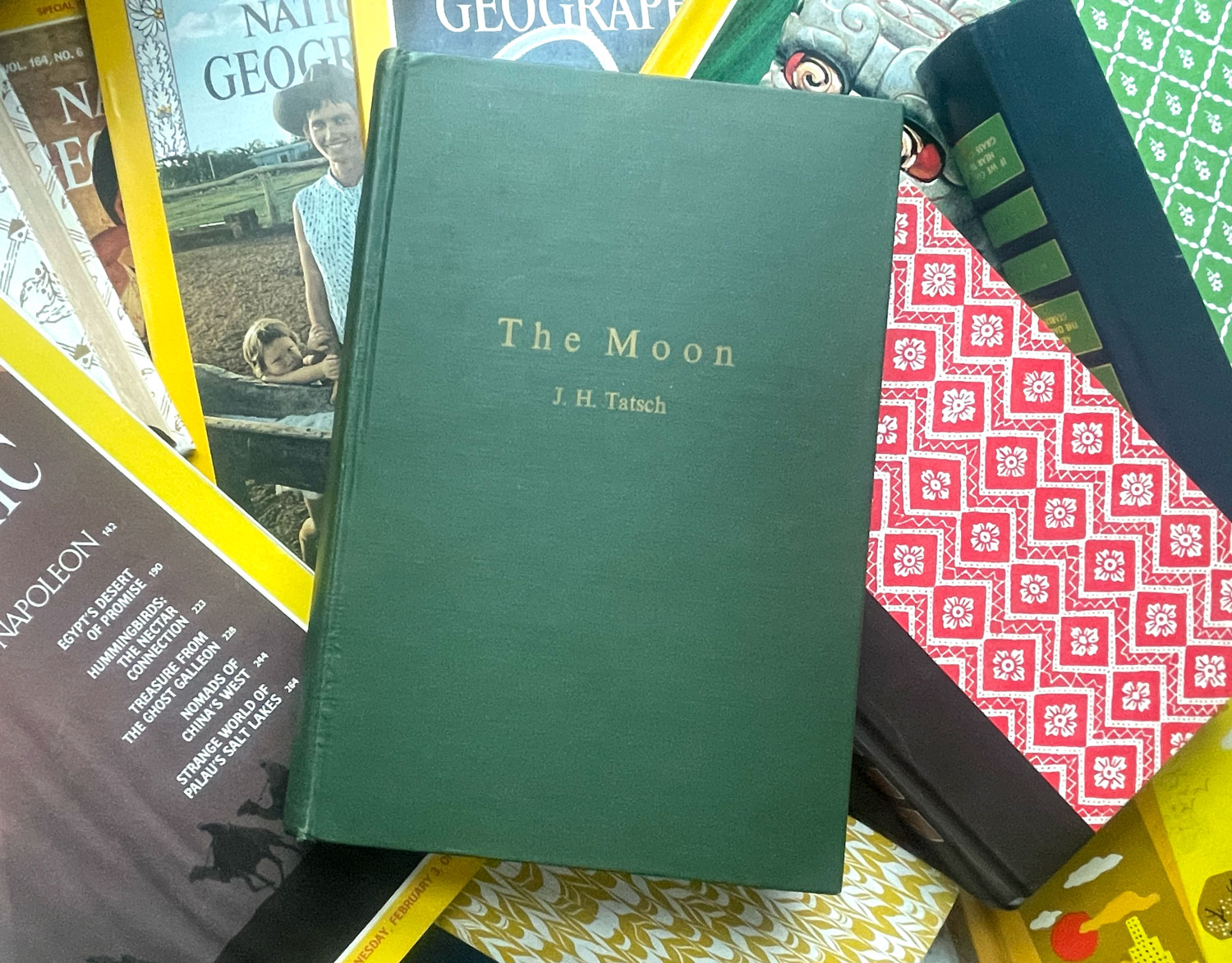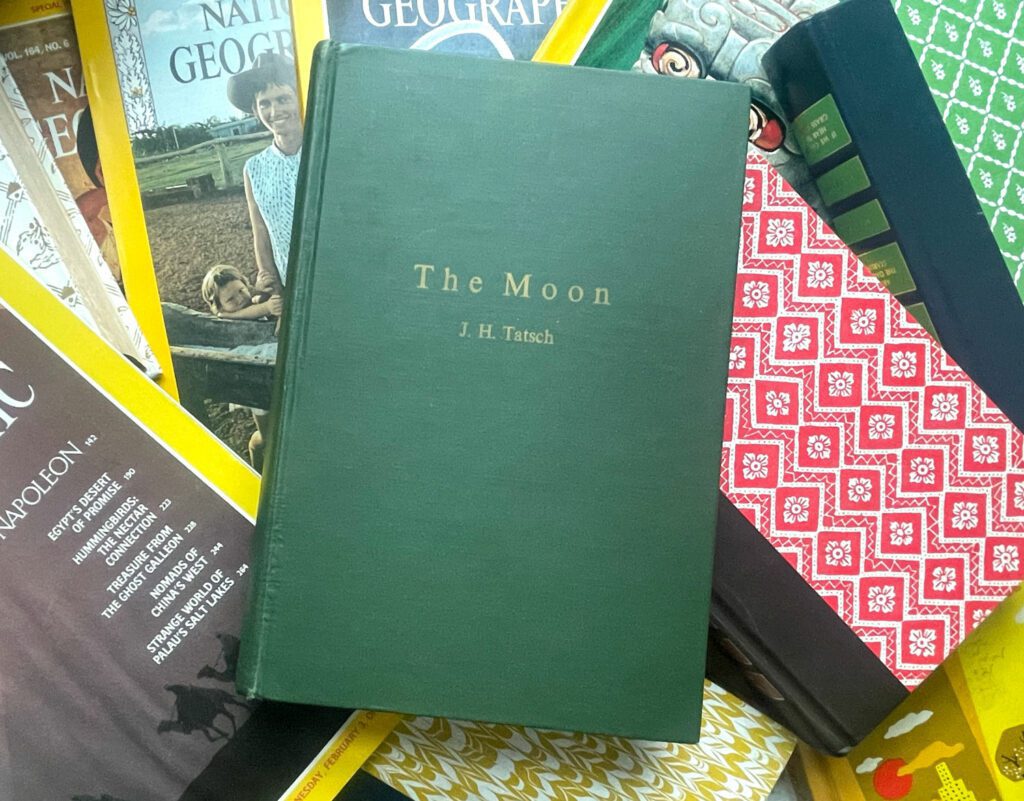 If you are just starting out on your visual journal / junk journal journey, check out my Instagram here. I love sharing weekly videos on using different materials and pulling together visual journal spreads a specific theme. If you need help getting this project started in your classroom check out my blog post on jumpstarting visual journals here and my visual art journals bundle here.
Good luck creating your own junk journals! Subscriber here to get updates straight to your inbox. Thanks for stopping by!
2 responses to "7 Must-Have Visual Journal Supplies for A Junk Journal"
Related Posts