Thanks for stopping by!
I'm Whitney, an art educator, artist, and mom to two humans, three dogs, a growing plant collection, and backyard chickens. I live in Atlanta, GA in a 1940's bungalow where life is chaotic, messy, and wonderful. I taught art for 12 years before taking a step back to grow my side haul to my main haul. I now spend my days developing art lessons and curriculums for K-12 teachers, tutors, and homeschoolers. High school art holds a special place in my heart, but I also create content for elementary and middle school art teachers. Although curriculum development is my primary focus, I still make art and work in my visual journal weekly. Check out my education shop here, TPT shop here, and Instagram here. Thanks for coming along on my journey!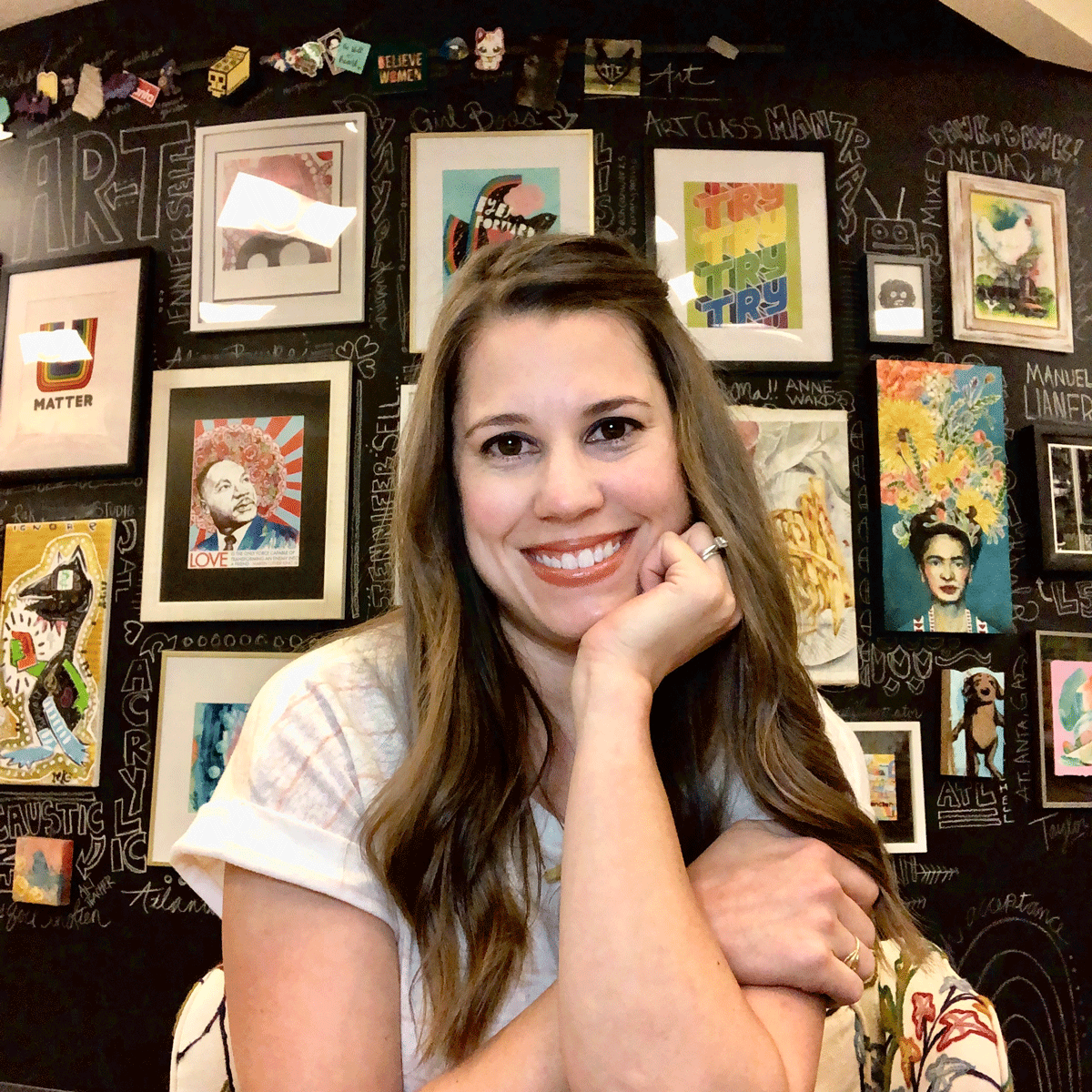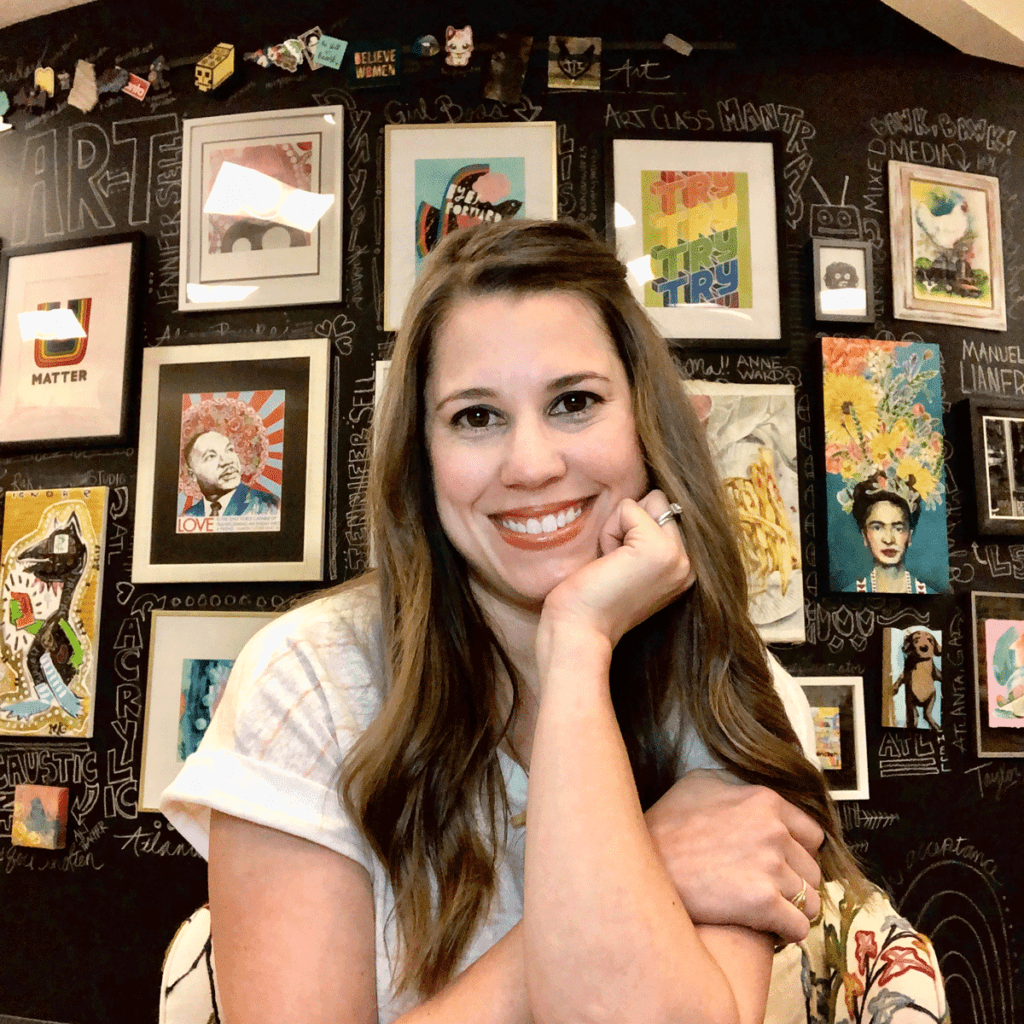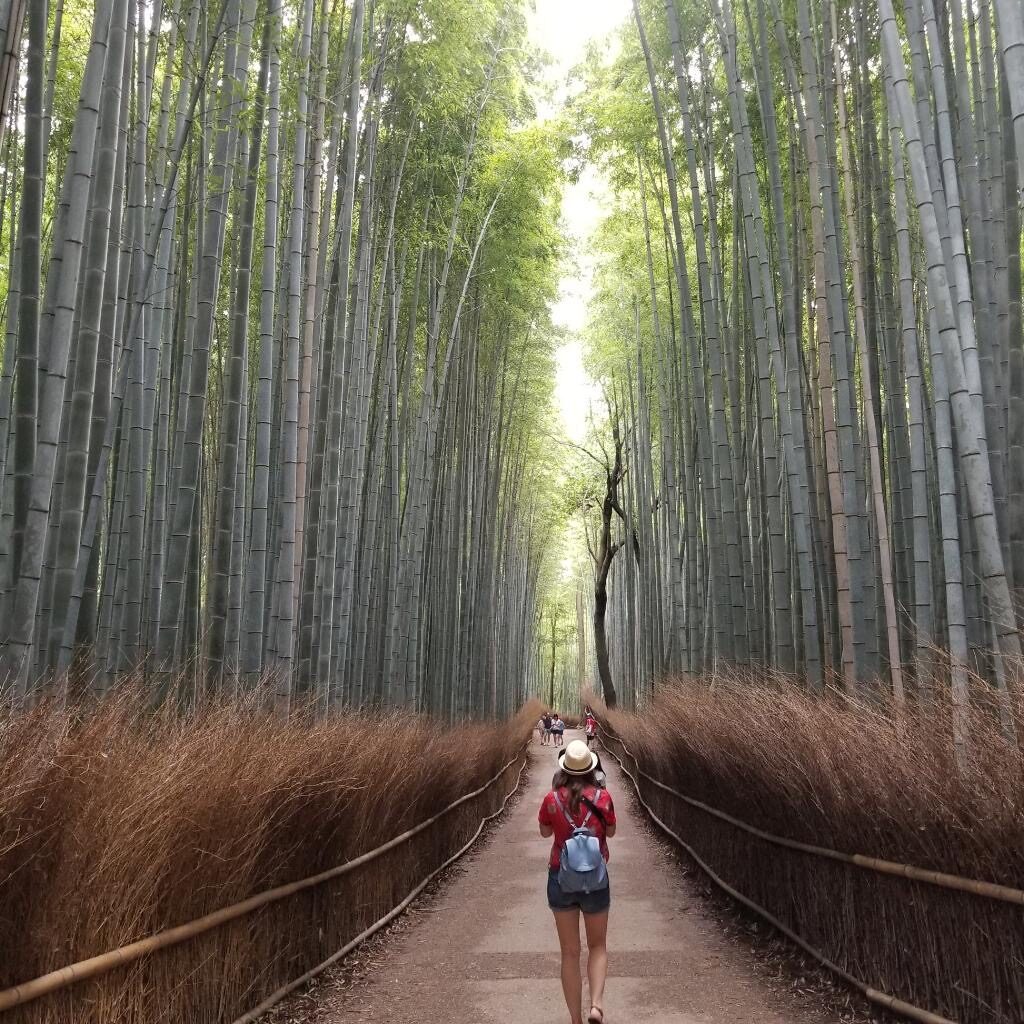 High School Art Teacher Turned Full-Time Creator
While teaching professionally I focused on high school art education. I love working with the big kids and developing projects for the wide range of interests and abilities you find in high school. I graduated from the University of Georgia with a bachelor's and master's in art education and a ton of in-classroom experience under my belt. I also count the 18 years prior to my time at UGA, under the tutelage of my elementary art teacher mom, as part of my art teacher training. My interests in graphic design and lesson planning come together to create beautiful, drop-in-ready education resources for your classroom whether you have 25 years or 0 years' of experience teaching. My goal with my business is to do the planning for you while you focus on what you were hired to do, teach.