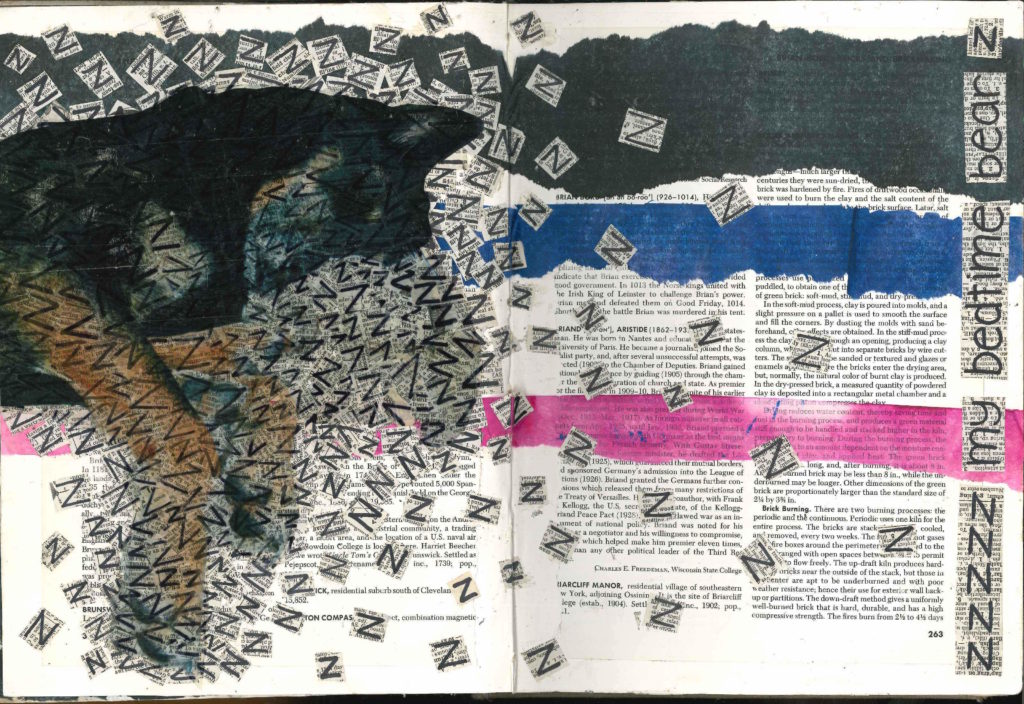 When I realized what visual journal page I was blogging about today I was equal parts heart warmed and melancholy. This visual journal page is for my Kody Bear who lived a long 13.5 years, but went on to puppy heaven two and a half years ago.
Kody Bear was sweet, snuggly *at his discretion,* so fluffy, a close talker, pushy, stubborn, and so very smart. His stubborn/intelligent combination caused a great deal of frustration in college. But he eventually settled into the perfect dog.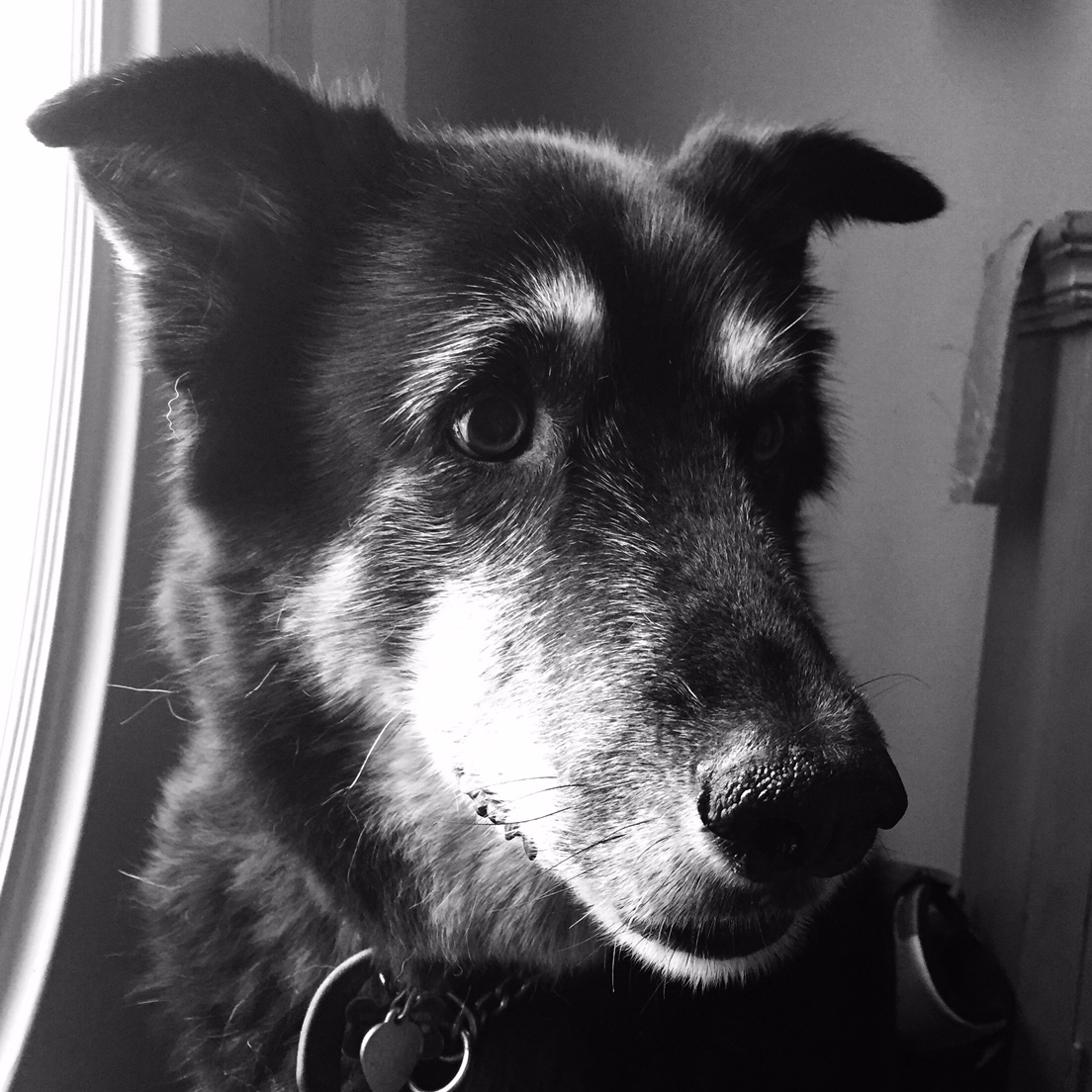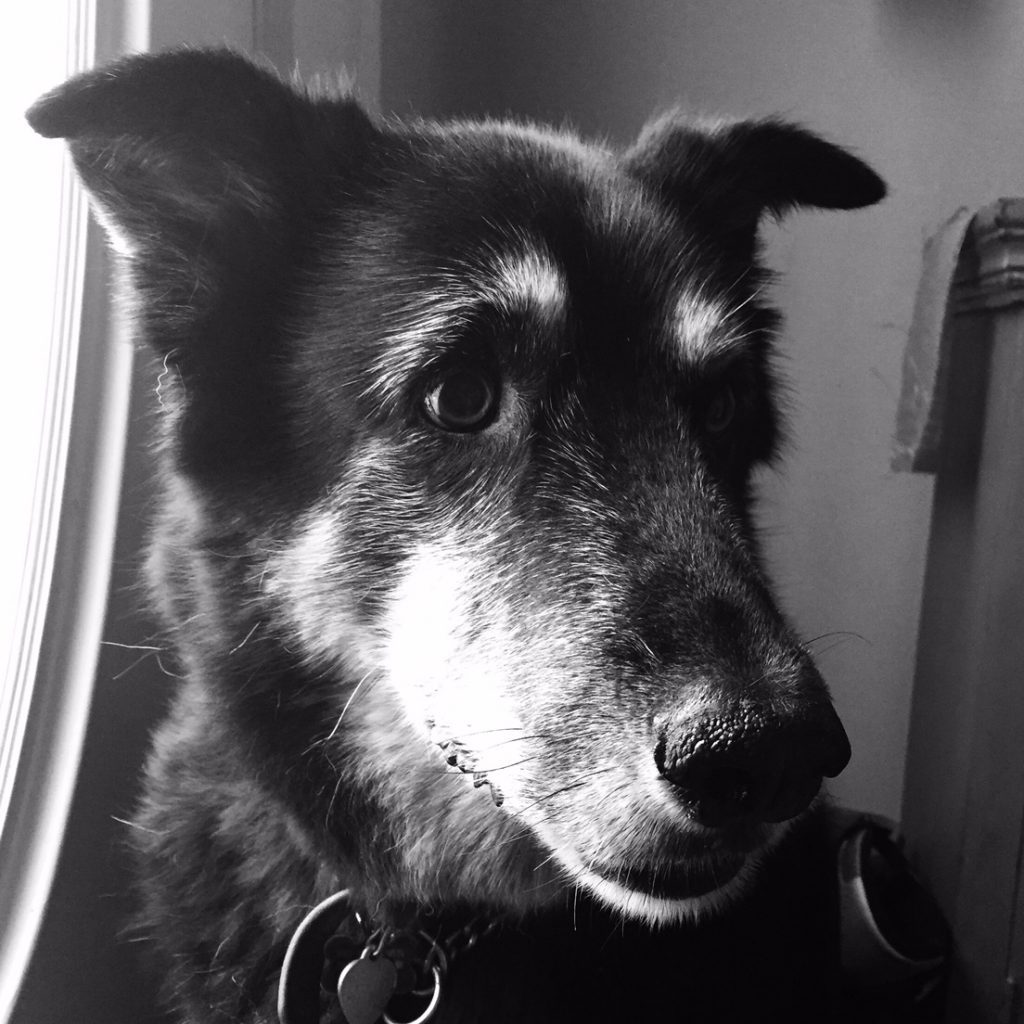 Loosing a dog as an adult was different than loosing a dog as a child. I was so close to my family dog growing up. He was my baby. But, by the time he headed up the white staircase to puppy heaven I was two years into college and didn't see much of the end of his life. Kody Bear was different because I was there, I witnessed his last breath, which I am forever grateful for, but it was almost impossible to bare. I am endlessly thankful that he was sick for such a short period of time after living a very healthy 13.5 years before that. I am thankful I opted to drive home from the beach just in case this was it. Because it was and I was there for Nick and him.
But, this post isn't just about losing Kody in the end, it was about the sweetness I witnessed those last few years. Kody was a wild pup who took a lot of discipline and training to wrangle. But, he eventually found a balance that worked for all involved parties. He loved being outside, sitting near you (but never touching), and was 100% Nick's dog. I believed he viewed me as a bonus, but not his person.
I can't blame Kody for that. After all, when I met Nick he and Kody were already a pair, they came as a package deal. At 19, a sophomore in college, he had inherited him from his sister. I think Nick was the only one who could handle his wild spirit. I think Kody realized he had met his match with Nick and he developed great respect and love for him as a result.
And although for 11 years of his life it was all about Nick and Kody, those last couple of years he settled into some routines with me. My favorite was every night when I would go to bed he would follow right behind. It didn't matter who was still awake, if a party was going on, or if it was 5 pm. My bear was right behind me as we headed up the stairs together.
It's the little things that make you realize you are bonded with someone. It's the everyday, repetitive, tiny moments that add up to such beautiful things. The moments that Kody showed me he cared, by supporting decisions for an early bedtime or laying nearby when I was upset or simply warming myself next to the fire, I truly felt connected to him.
Today, I have another bedtime buddy named Harper. She is about 80% as fluffy, 25% of his size, and is just as wild. Despite her high energy, as soon as I hit the steps heading up to bed, she is right behind me. I like to think that she represents a piece of Kody, a piece of me, and a piece of my life right now.
Sweet dreams Kody Bear.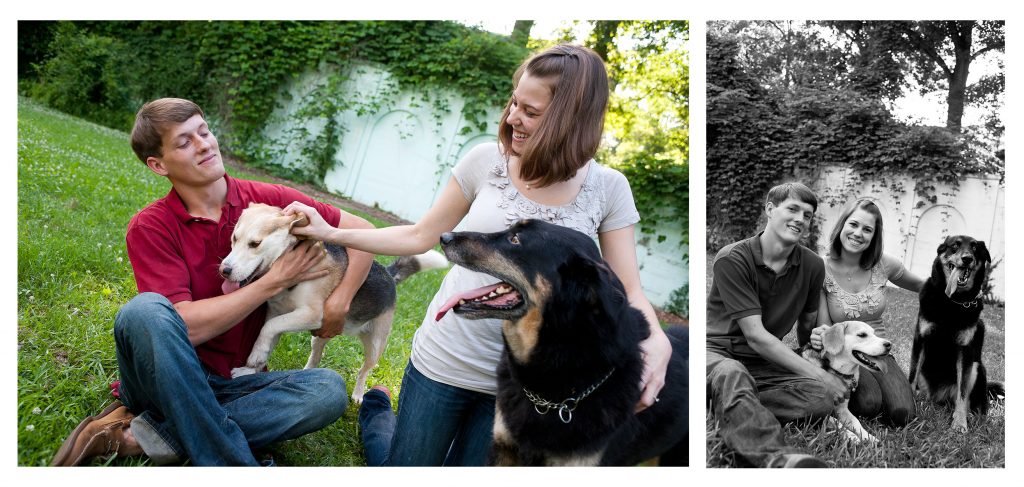 SUPPLIES
Visual journal
Mod Podge or Elmer's glue
Book pages
Bleeding tissue paper
Sharpie
Packing tape
Laser printed image
VISUAL JOURNAL HOW TO
To create this visual journal page I started with a printed image of my bear snuggled up and snoozing. I had come up with the idea of having snoring zzzs floating around him as I began developing this visual journal page. It was easy to opt for a tape transfer, so you could see the layers of zs coming from Kody and spreading to the rest of the pages.
To create a packaging tape transfer you need a laster printed image, you can also use newspaper or inkjet but they aren't as successful. Tape strips of packaging tape directly on top of the image. Flip the image over and rub the back with something hard, like scissor handles or a wood spoon. The burnishing process helps stick the ink to the packaging tape. Next, run the back of the image under water until the paper starts to raise up and peel away. Rub the paper off of the tape, leaving only the ink stuck to the tape.
The end result of a tape transfer is a semi-transparent image. Any white sections are completely see through and any dark sections are semi-transparent or fully opaque. Next, I set aside the tape transfer and started working on the background.
I first glued down strips of bleeding tissue paper I had set aside in my visual journal stash. In a previous project I had wet sheets of bleeding tissue paper to stain paper with color. I then set aside the used sheets to dry, which can result in tie dye looking tissue paper.
Next, I began writing the letter Z on pieces of ripped out book pages. I cut each one into a square then glued it down to the background. I filled the area I knew the trap transfer would be placed and slowly spread them out as it moved away from Kody. Once I was satisfied with the way the background looked, I glued the transfer of Kody on top.
Last but not least I wrote out my text on book pages, cut it out, and glued it to the right page.
Check out more visual journal pages with tape transfers here, here, here, and here.
CHALLENGE
Create a visual journal page about a loss in your life. Use a tape transfer to help illustrate it.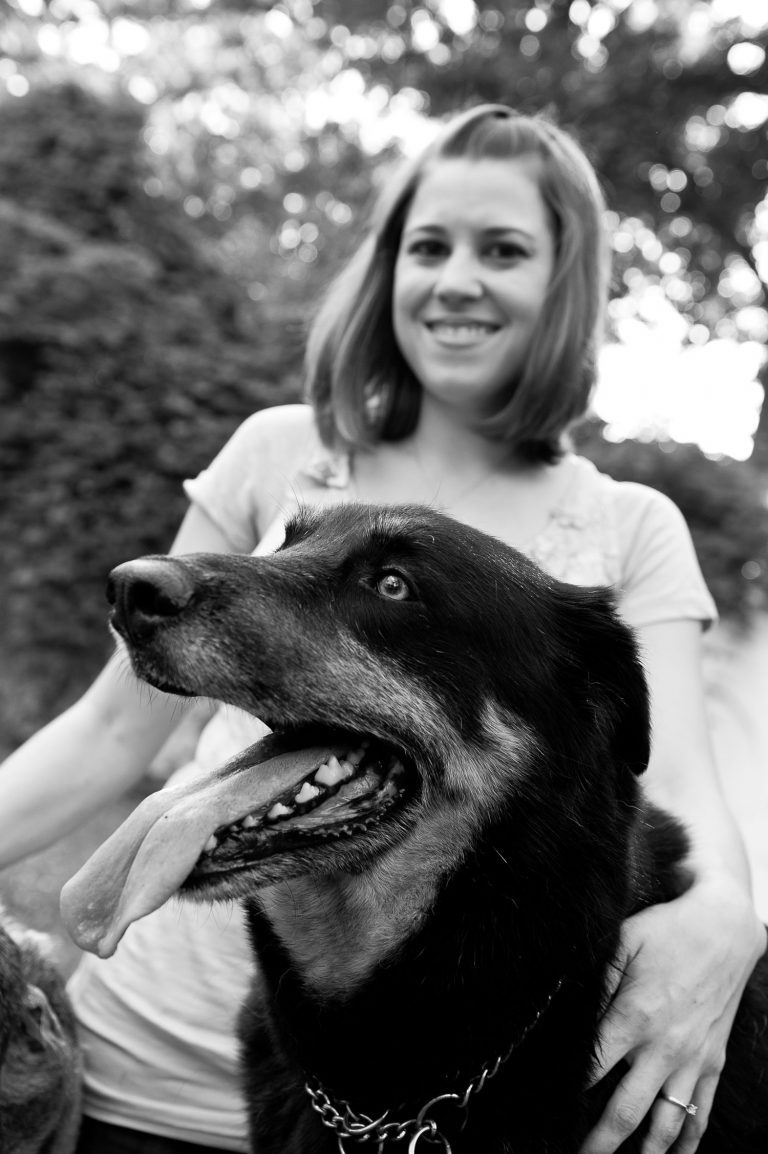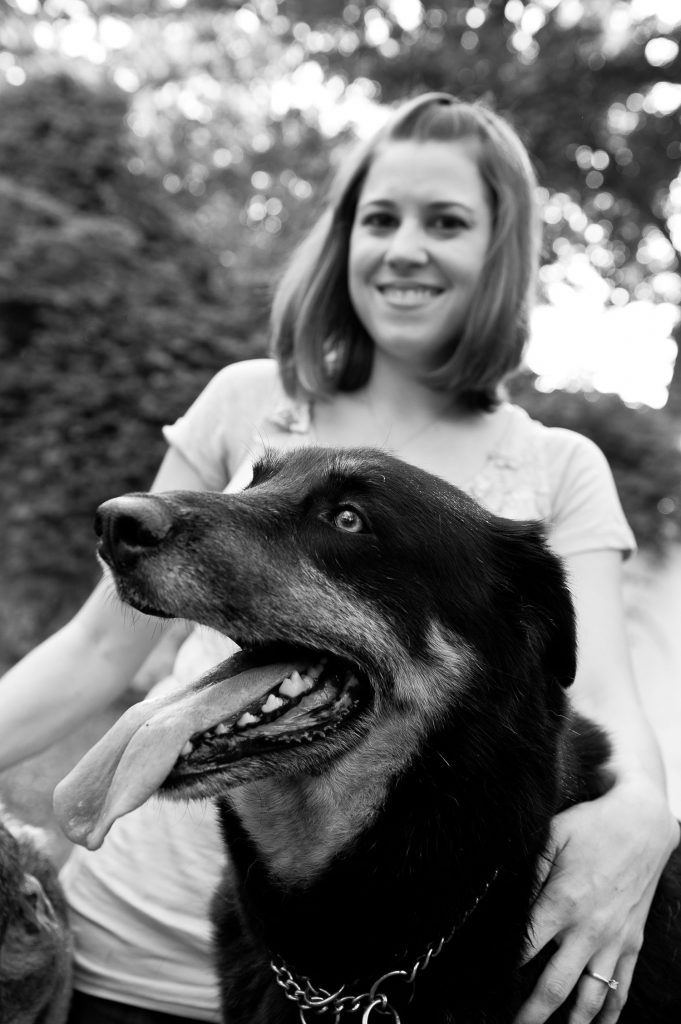 Interested in learning more about visual journaling or introducing them in your classroom? Get everything you need to teach or learn about visual journals, plus a ton of printable resources (including my tape transfer how to handout) here.
Thanks for taking the time to check out my post to my sweet Bear. Help me spread the word about visual journaling by sharing with others! Don't forget to subscribe to my blog for updates straight to your inbox or follow me on facebook or instagram. Thanks for stopping by!
Related Posts