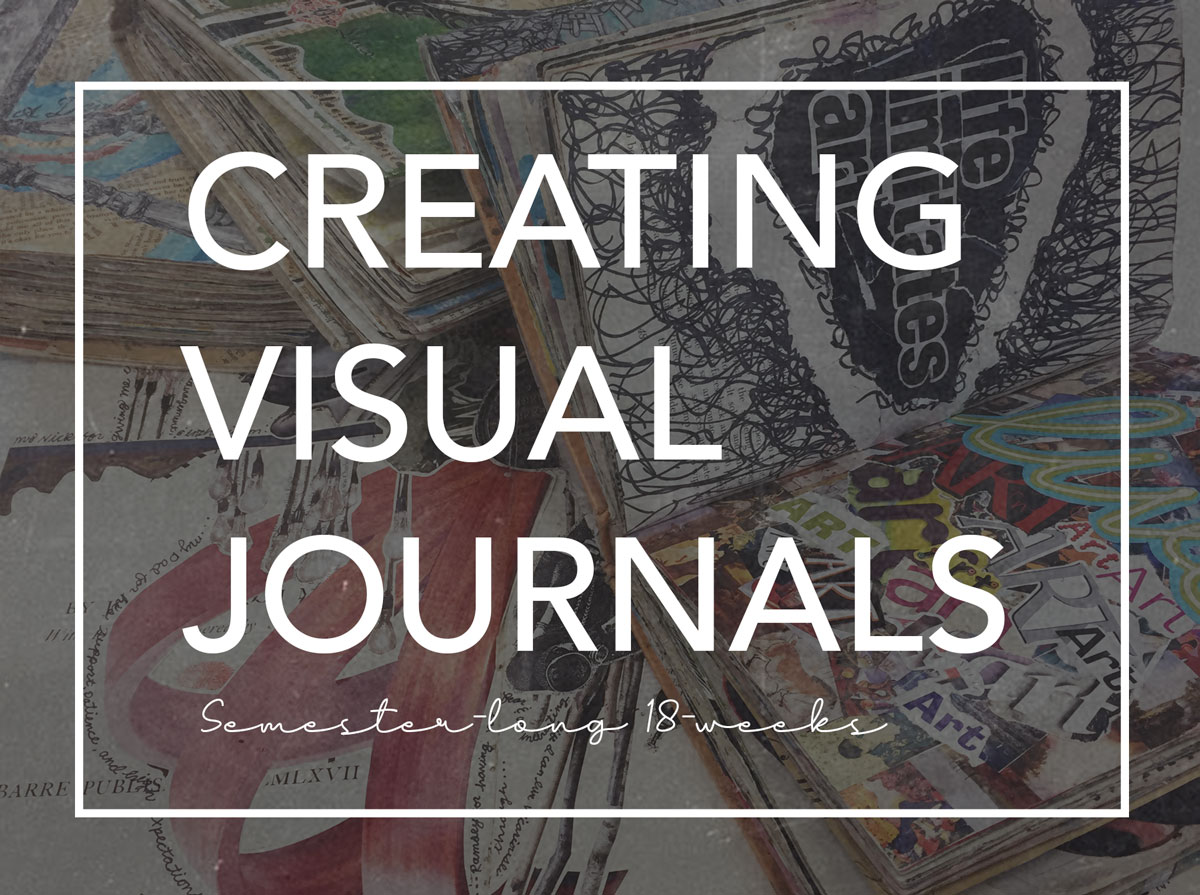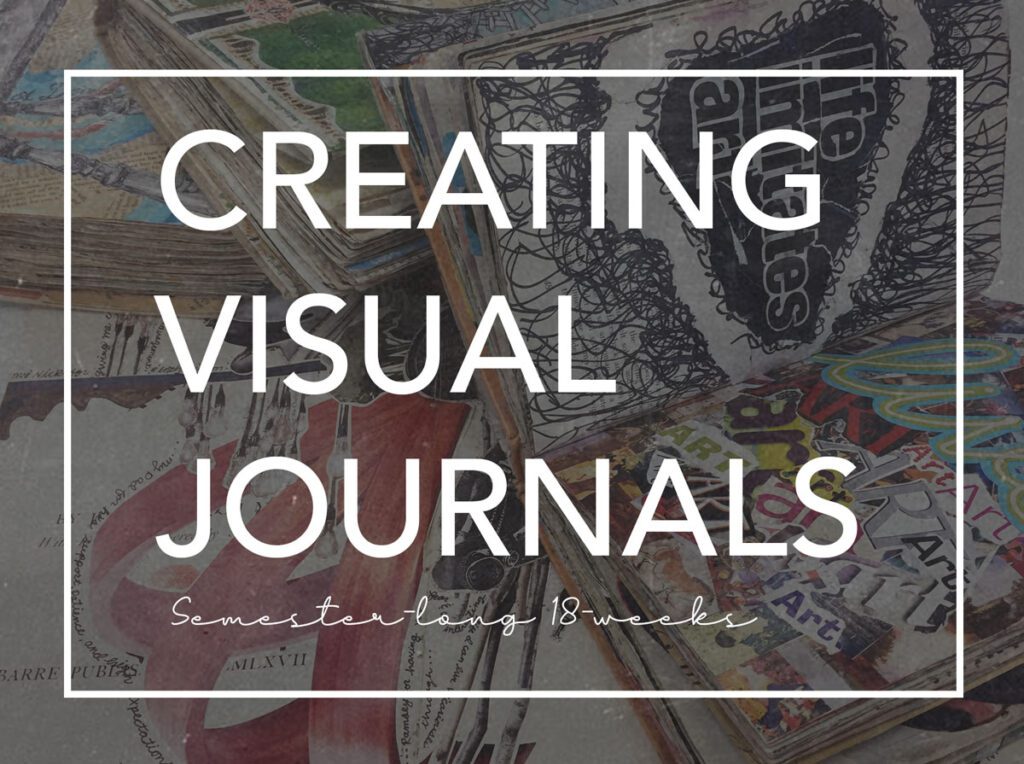 I just released my semester-long visual journal, junk journal course. With this lesson pack you get one lesson a week complete with handouts, demo videos, and more. Get visual journal ideas, sketchbook activities, and more. Check out details on what you get with this visual journal, junk journal course below.
Junk Journals: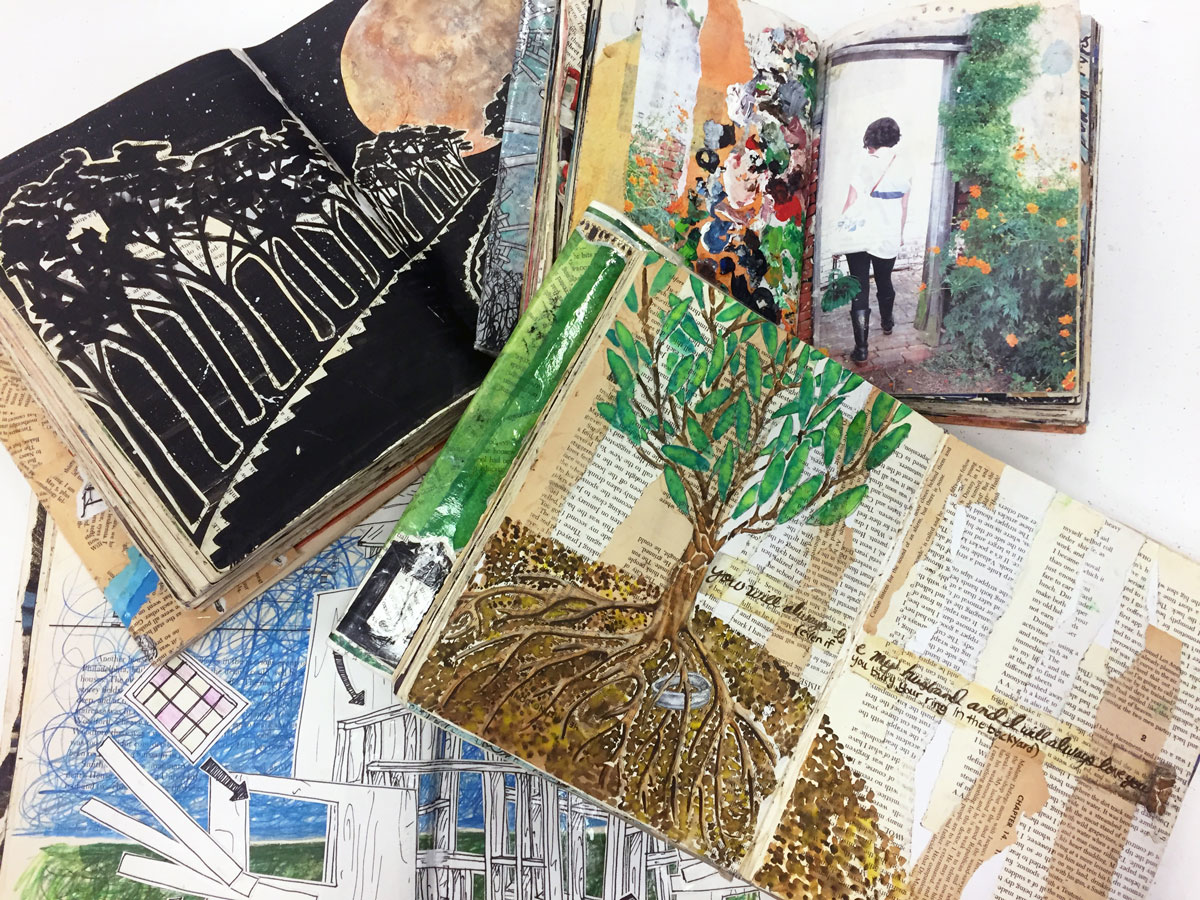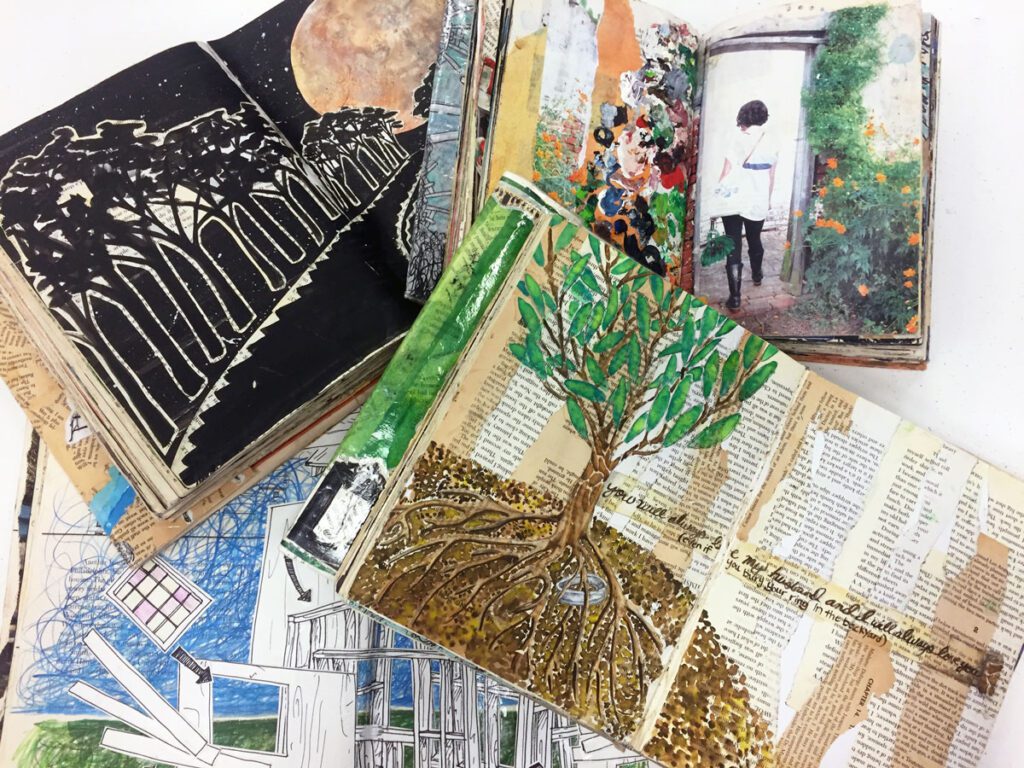 This course is designed for artists or art teachers. As an artist, you can learn new junk journal ideas, techniques, and more. Work at your own pace through the 18 lessons included in the online art course.
As an art teacher, you can use these videos weekly in your classes. I teach visual journals in every art class, every Friday students in every class work in their books. I focus on teaching new techniques in my intro-level art classes. My upper-level art students get to choose the content and technique they want to focus on that week. Play my videos at the start of class on Friday, pass out the technique guide, and let students work independently. Give yourself a break and let me teach your art class!
Lesson Packs:
In this art journal online course you get immediate access to 18 weeks of content. Work through the content at your own pace and rewatch videos at any time. Each week work through a lesson pack. The packs include:
Instructions, overview of the focus that week
15-30 minute demo video
Project guide, with instructions on applying the techniques taught
Checklist
This course is designed for artists, homeschool parents, or art teachers. Artists can get an in-depth explanation of techniques and materials. Homeschool parents and teachers, simply play the video for your students, pass out the guides, and let them get to work. Teachers, you sit at your desk, catch up on grading, and let me teach your class.
How to select and prep a visual journal book
How to start your first page
Ideas and inspiration to get started
Collaging tips and techniques
How to incorporate text into a page
Creating a magazine fade
How to use acrylic paint
How to use India ink
How to use bleeding tissue paper
How to create a tape transfer
How to create a bubble print
How to create a Mod Podge image transfer
Roll-a-design 1 activity
Using watercolor
Paint pens and Sharpies
Easy printmaking techniques
Roll-a-design 2 activity
Using botanicals in your journal
Combining magazine images
You can purchase the art journal, junk journal course through ThriveCart here. Read more information, look at a preview of the handouts, and more on my sale page here.
Stay tuned for more 4-week junk journal packs coming soon! Interested in a more hands on option for homeschoolers and virtual learners? I offer these courses through Outschool here. Don't forget to follow me on Instagram, TikTok and Facebook. Subscribe here to get updates and info straight to your inbox. Until next time!
2 responses to "Visual Journal, Junk Journal Course: Semester of Activities"
Related Posts