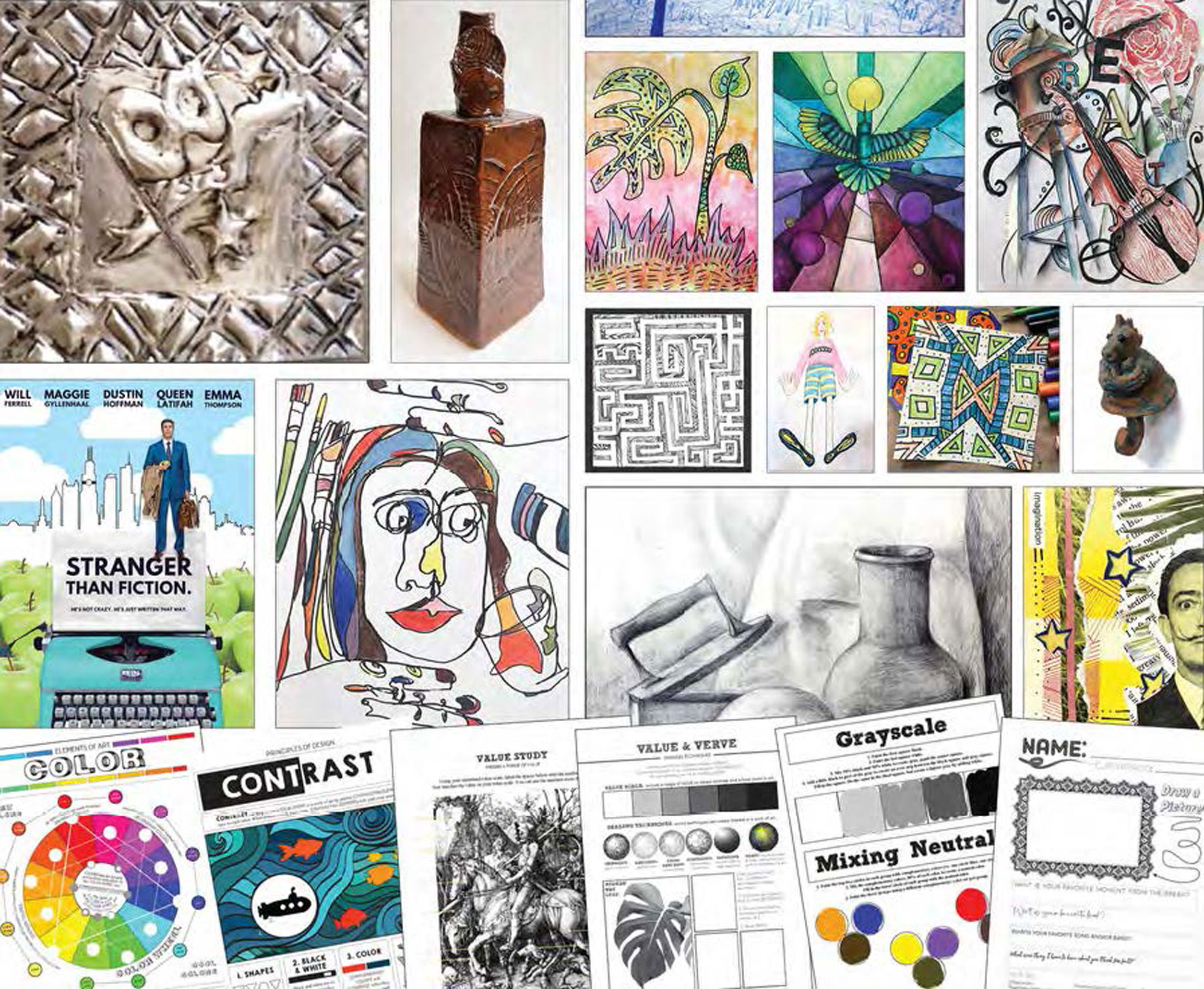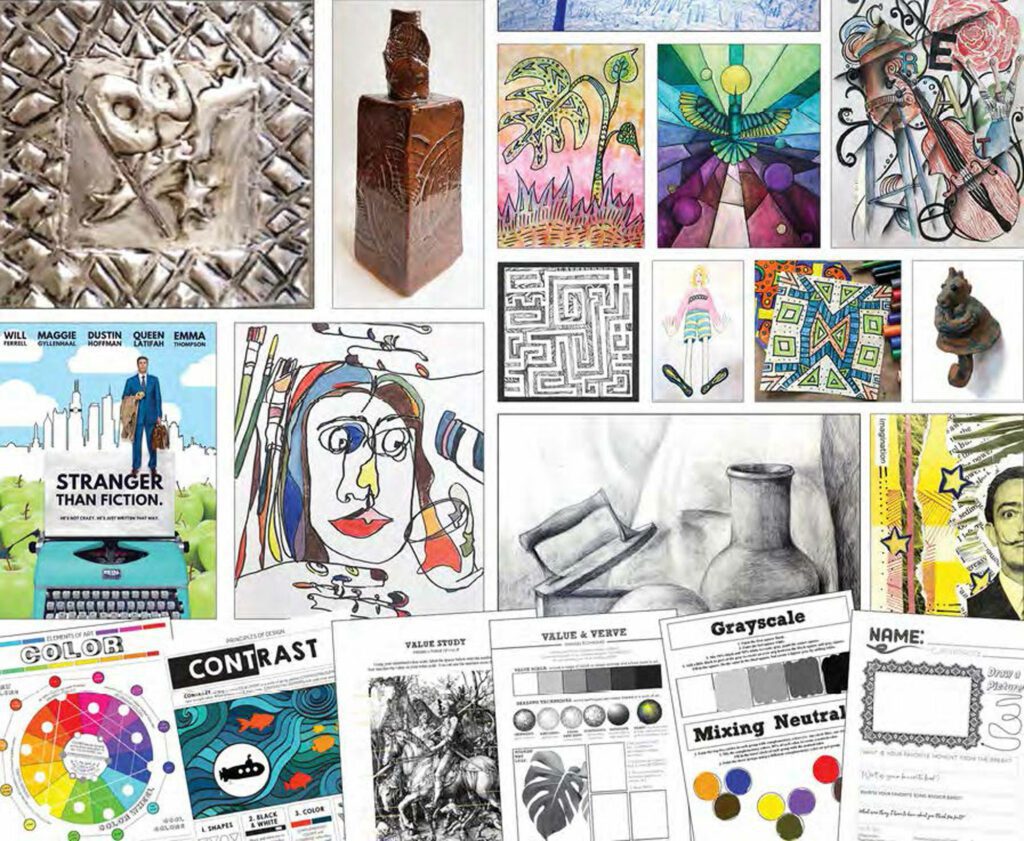 As we round the corner to back to school check out middle school art project ideas and how to handle the first days of school. Middle school art is all about building off the basics taught in elementary school and allowing students the space to explore subject matter and styles that interest them. They still need a lot of scaffolding and structure, but you can begin to give them some freedom to express themselves.

I love focusing on projects that teach important techniques while providing enough wiggle room for students to make unique works of art. This can be hard to do, they still need the structure to feel successful but you want to avoid cookie-cutter projects. I often use the elements of art and principles of design as a way to guide my curriculum while still including a wide range of materials and subjects.
Recent Middle School Art Projects
Middle School Art Project Ideas-First Day of School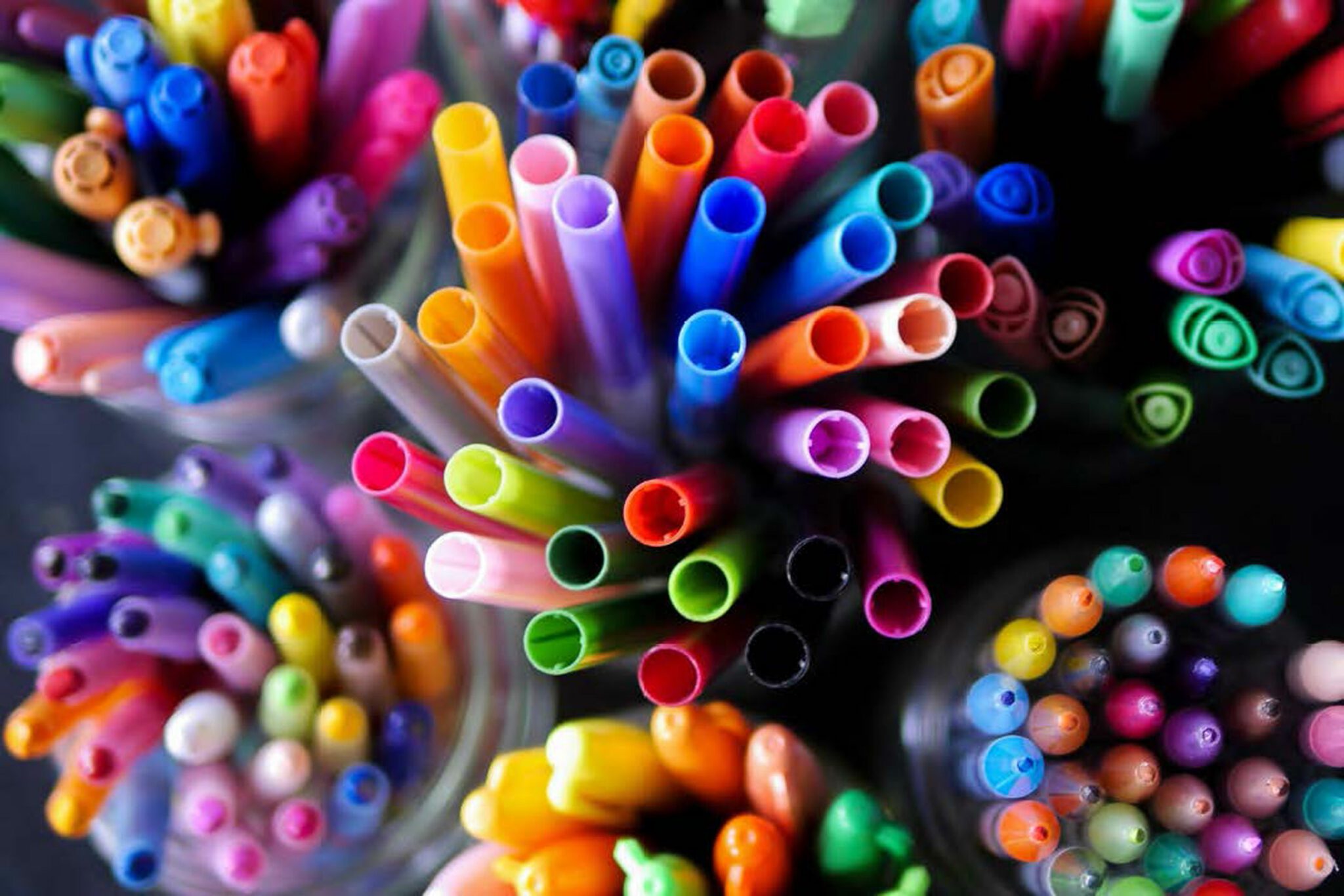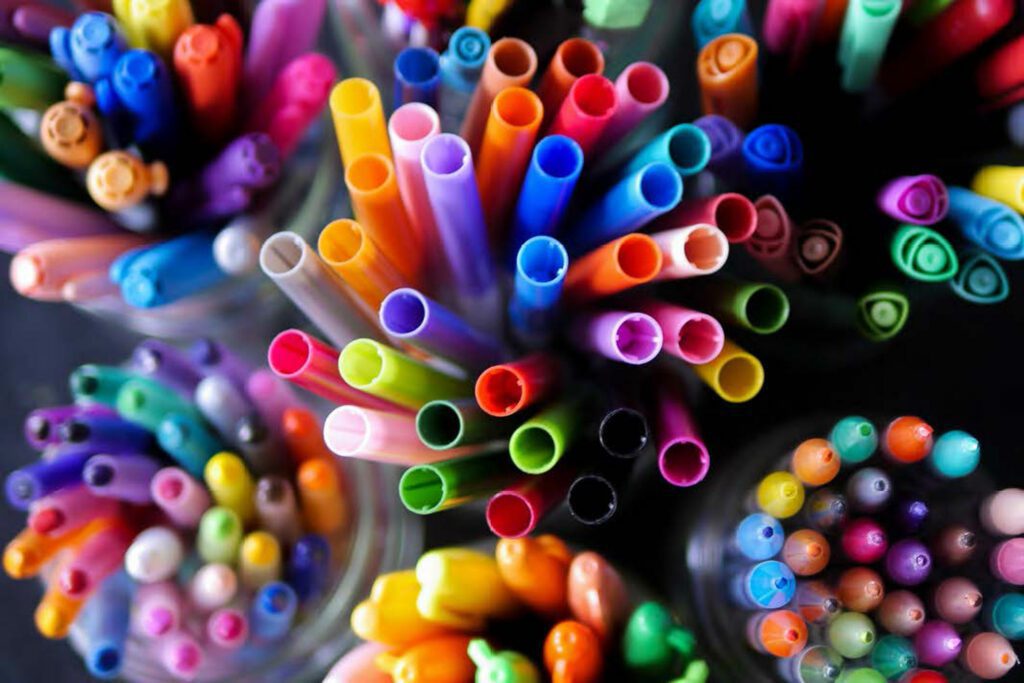 The first day of school can be chaotic. There are several administrative tasks that need to be completed, and it can be hard for wiggly middle schoolers to sit still and listen. I like to give them an activity, such as a get-to-know-you handout, to start on while I get everyone settled in their assigned seats. Once everyone is settled I go over the syllabus and we start a quick first-day activity.

The first day is all about keeping things moving and kids engaged. I don't start longer projects until the second or third day of school. My go-to first-day projects are decorating portfolios (staple two pieces of posterboard together, and decorate with markers) or working on elements of art handouts.
First-Day Checklist
Assign seats before students arrive.
Pass out get-to-know-you handouts for students to fill out.
Pass out and review the course syllabus and class rules.
Decorate portfolios to use for the duration of the course.
Middle School Art Project Ideas-Popular Resources
Last summer I completed my first full year middle school curriculum. Over the course of the year, students are taught drawing, painting, and sculpting techniques. Each project focuses on an element of art or principles of design. This has become one of my most popular middle school items. Check out that pack as well as my other popular items below.
Thanks for stopping by, don't forget to follow me on Instagram and TikTok for weekly visual journal demos. Until next time!
Related Posts