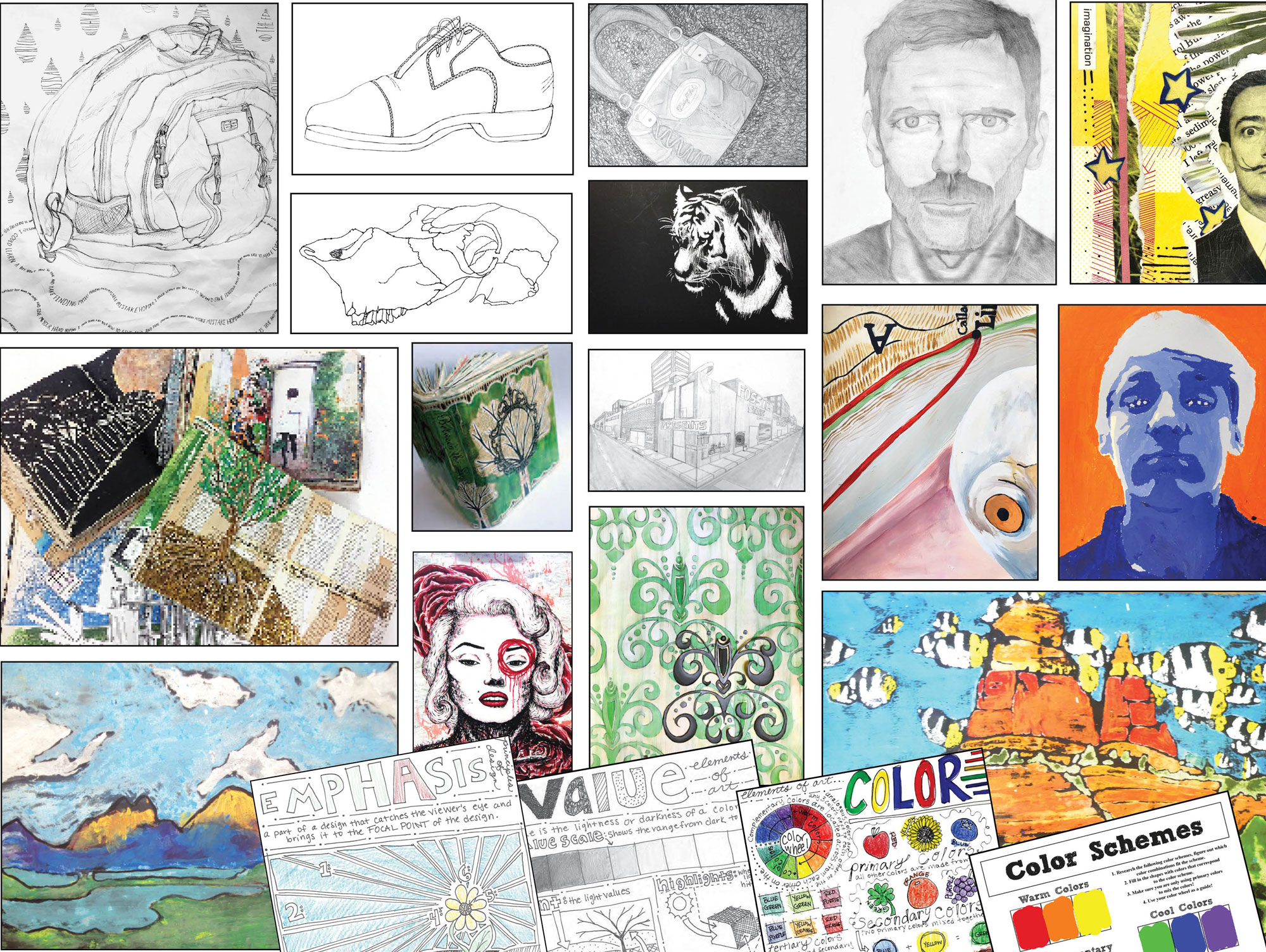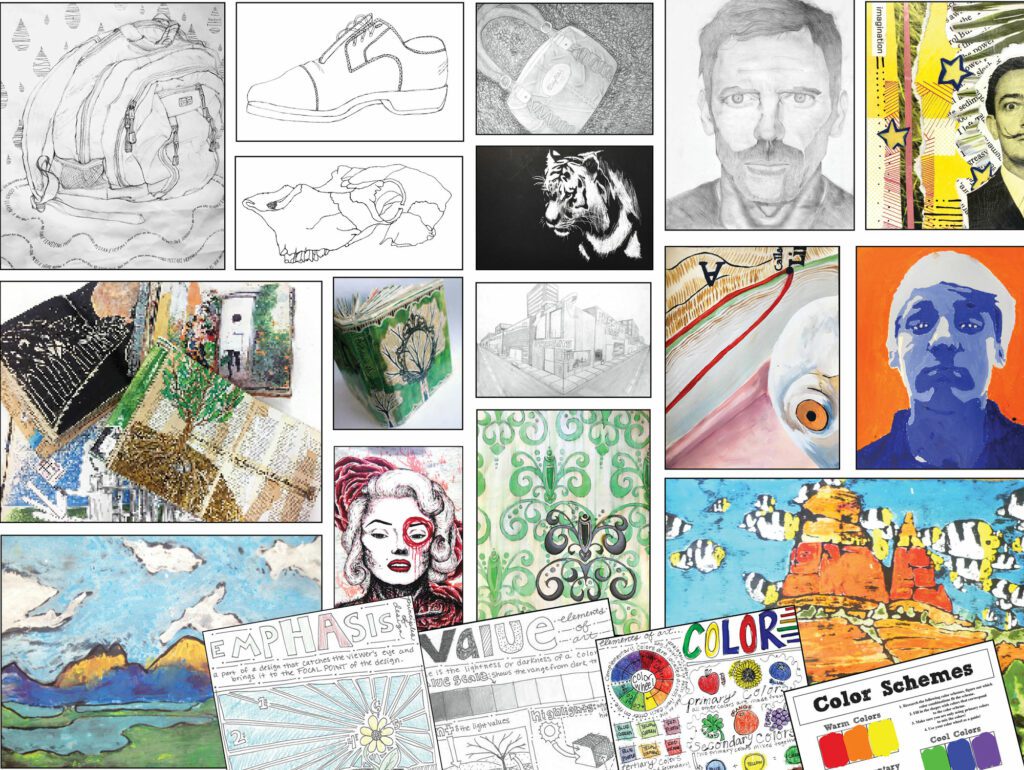 I have a special place in my heart for high school art because I taught it for so long. I love seeing students fall in love with art over the course of Introduction to Art and find their own personal style in advanced-level classes. While it's still important to scaffold techniques, building on the skills they have gained in previous years, I think allowing students to express themselves and explore their creativity is the top priority.

Because of that, I put focus on open-ended subject matter in projects to allow students to make it their own. If you can find a way to let students tailor projects to their interests, they will be much more invested in what they are working on.
Recent High School Art Projects
High School Art Project Ideas-First Day of School
The first day of school in high school involves a number of administrative tasks. From going over the syllabus to class rules to giving first homework assignments, it's hard to get anything done beyond the basics. Because of that I often focus on completing small tasks on day one. Plus, teenagers have a hard adjustment those first few days once again waking up early, you don't want to give them too much too quick.

I opt not to assign seats in my high school classes. However, if there are discipline issues an assigned seat is my first course of action, I make that clear on day one. When students arrive I tell them to find their seat and get out a pencil. I pass out the syllabus, cover class rules, and then have students work on their get-to-know-you sheet. I collect and review the get-to-know-you handouts while students work on their first activity. My favorites are a musical chair drawing activity (read more about this in a blog post here) or a first day of school, the last day of school still life study.
First Day Checklist
High Scool Art Project Ideas-Popular Resources
My most popular high school resources are my full semester and year curriculums. You get everything you need to teach a course, even with zero experience. Art teachers often go into their jobs and are simply given course titles without resources, handouts, or books to help them teach. Check out what resources I have to make your life easier this school year. Give yourself the gift of time and let me do the planning for you.
Thanks for stopping by, don't forget to follow me on Instagram and TikTok for weekly visual journal demos. Until next time!
Related Posts