FACILITATING & GUIDING STUDENTS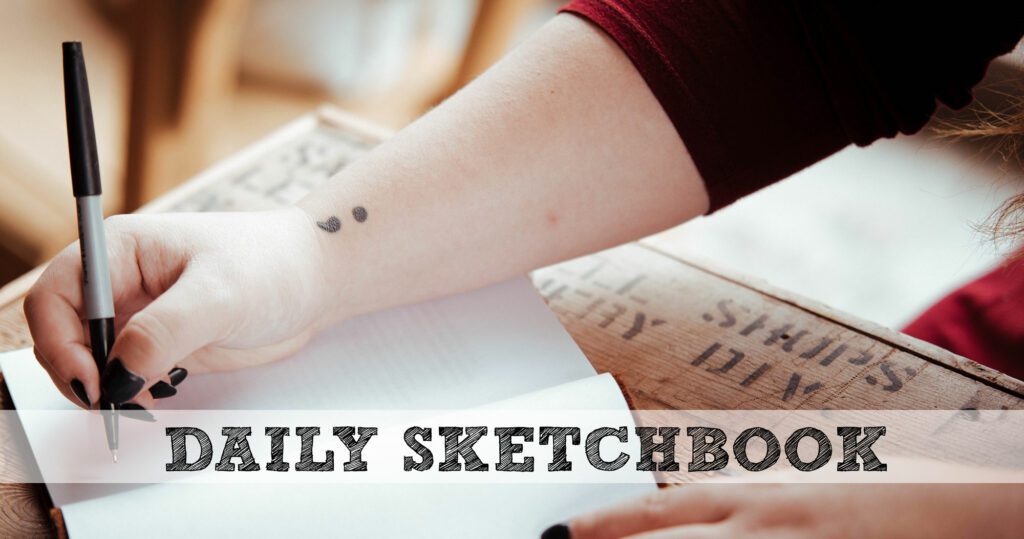 Encouraging students to work in their sketchbooks can be an uphill battle. It can be intimidating to know where to start, especially when students are just learning how to work in their sketchbooks. In order to instill regular artmaking habits in your students, you must show them how. Enter the daily sketchbook activity.
KEEP IT SIMPLE!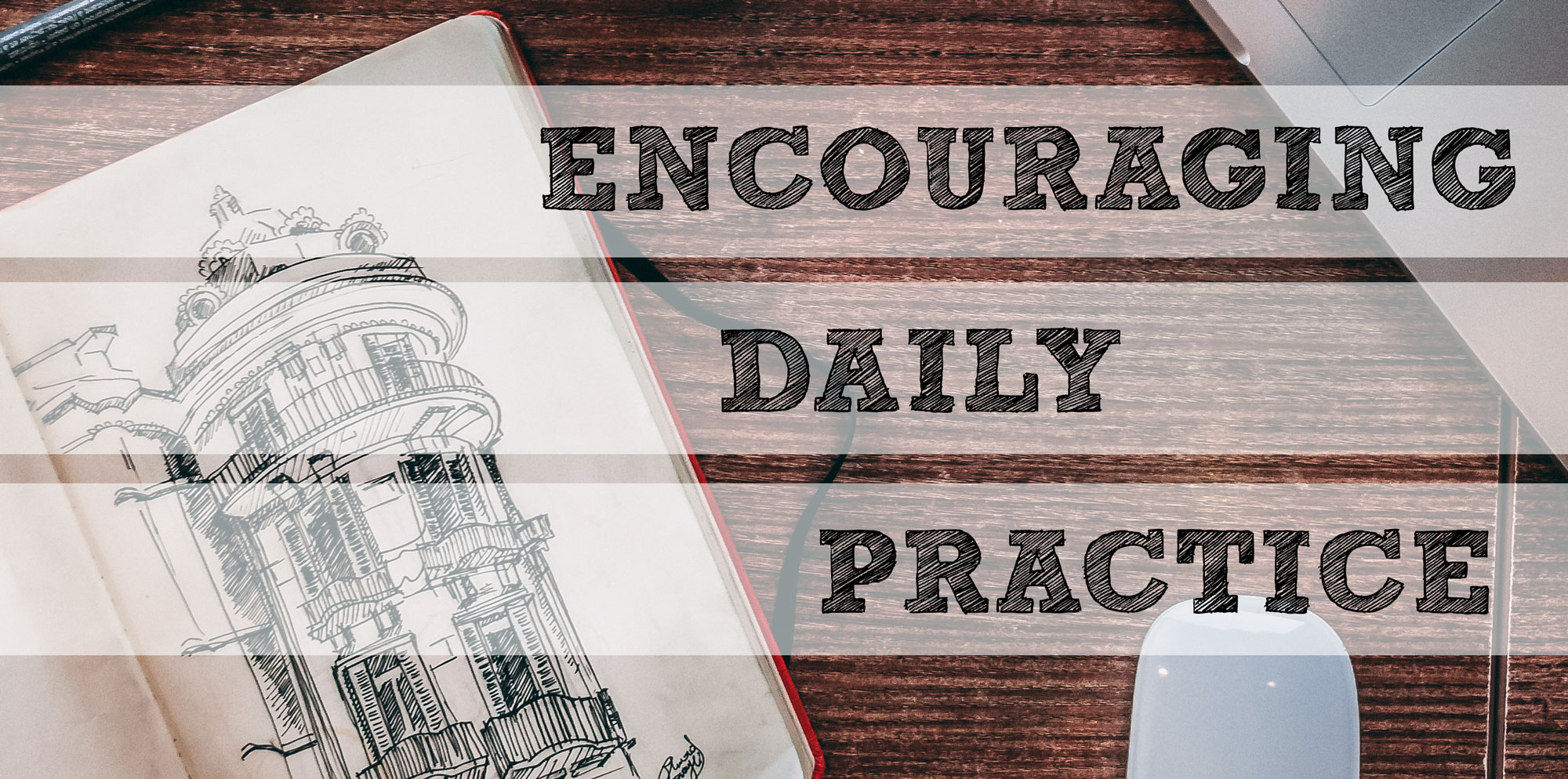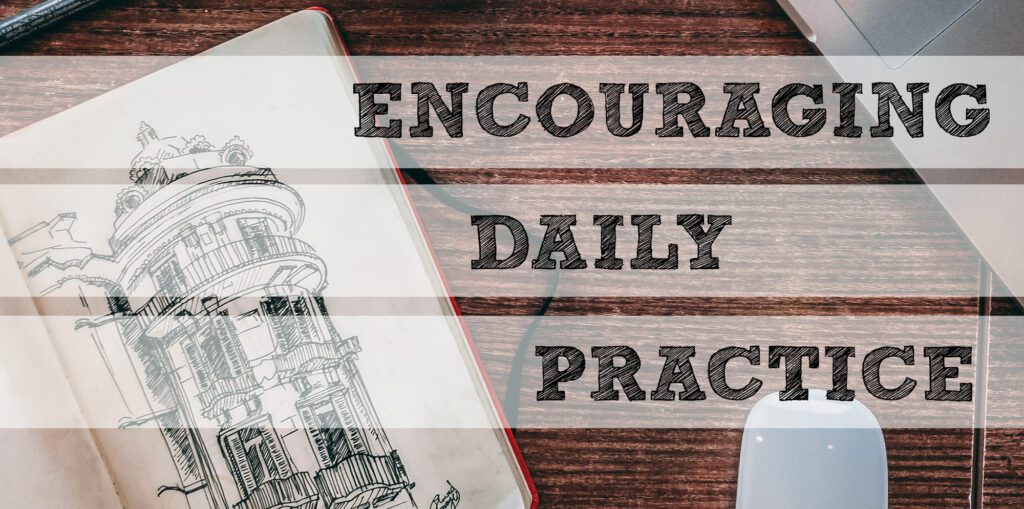 If you want students to work regularly in their sketchbooks you have to keep it simple and quick. Treat the daily sketchbook project as a class opener activity or a bell ringer activity. Give them a simple prompt and set a timer. Set aside 5 to 10 minutes every day for students to complete the prompt you give them. Do not grade on how their work of art looks, instead grade them on time management, effort, and caring for supplies. Everyone comes into the art room with a different skill level, meet them where they are, and encourage them to build on the skills they started with.
When I do a daily sketchbook activity in my class I like to follow this as a guide for developing prompts:
Monday: Drawing from life
Tuesday: Combining elements of art
Wednesday: Drawing from memory
Thursday: Shading and value techniques
Friday: Creative focus
This allows them to practice their technical ability and think creatively while working in their sketchbooks.
SUPPLIES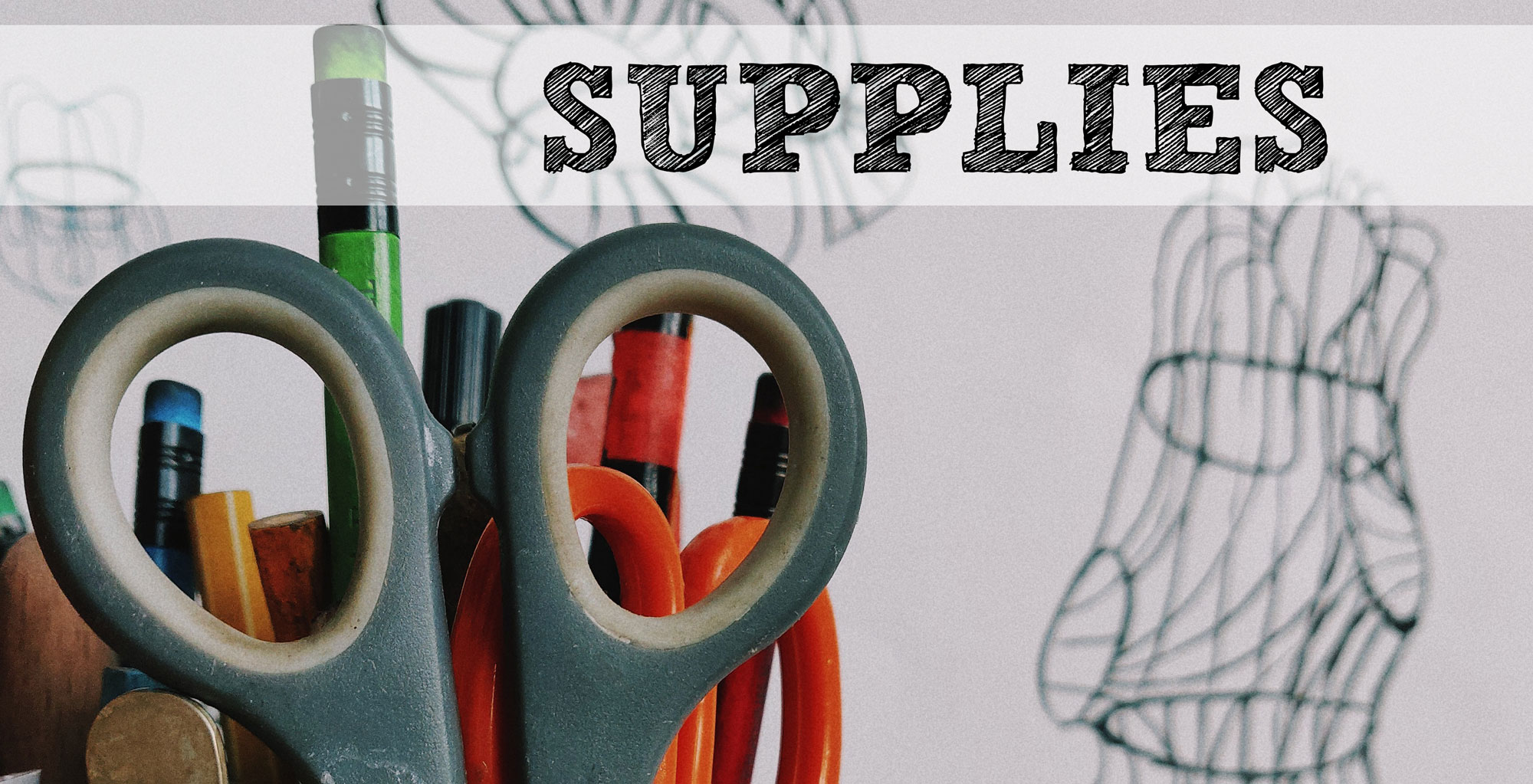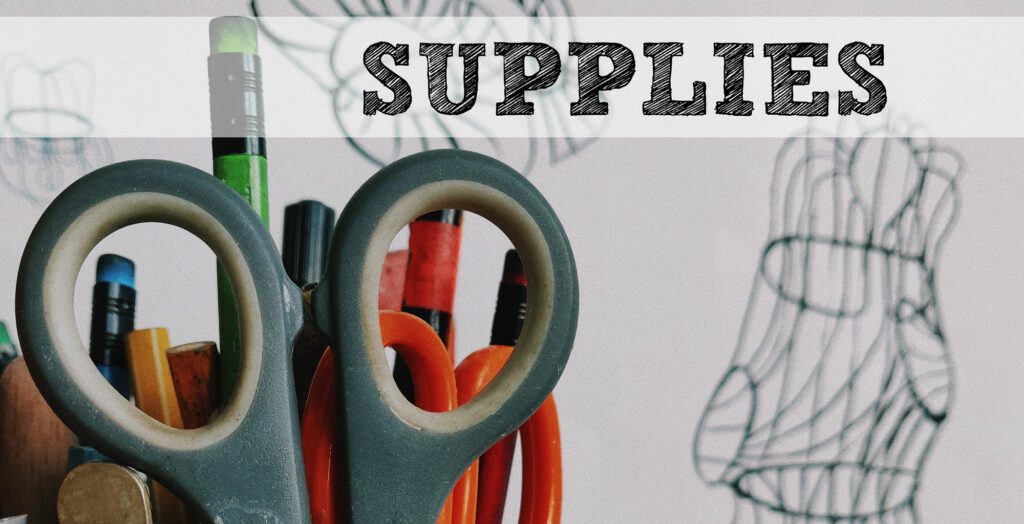 If you are using the daily sketchbook assignment as a class opener or bell ringer you need to keep the supplies simple. You don't want students to make a mess, you need them to be able to put away supplies on their way out the door or en route to collect materials for their project.
Check out my go-tos for sketchbook activities:
Pencils
Erasers
Pen
Extra fine tip Sharpies
Colored pencils
Markers
Crayons
INSTRUCTIONS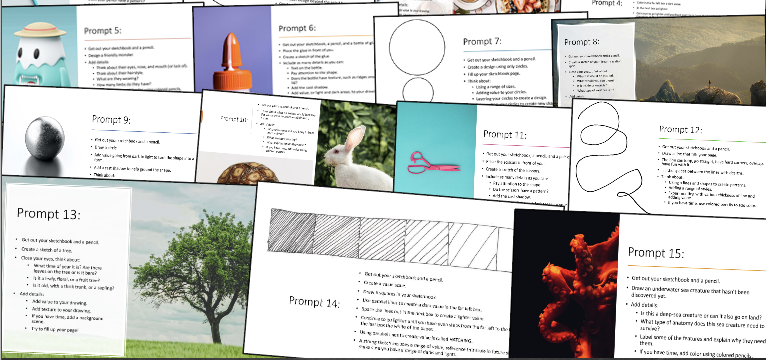 There are a wide range of ways to deliver instructions to students, however, avoid only verbally sharing instructions at all costs. You will inevitably have a student who wasn't listening, forgot what the options were, or tuned out when you went over what supplies to grab. Either pass out printouts or display instructions.
I like to have one slide of information ready for every prompt. The slide includes the prompt to complete, an image as a jumping-off point for inspiration, any additional instructions, and a list of supplies they can use.
Hit the easy button and grab all of these slides for a 9-week course or a semester-long 18-week course. Get them on my TPT here (click for 9-weeks, click for 18-weeks) or on my website shop here (click for 9-weeks, click for 18-weeks). If you prefer a less structured sketchbook assignment, check out my 92 sketchbook prompt jar to inspire ideas in your students.
I would love to hear how you facilitate a daily sketchbook or encourage regular sketching in your class! Comment below with more tips!
Thanks for stopping by! Don't forget to follow me on Instagram and TikTok for weekly visual journal demos and other project ideas. Subscribe here to get freebies, project tutorials, and more straight to your inbox. Until next time!
Related Posts