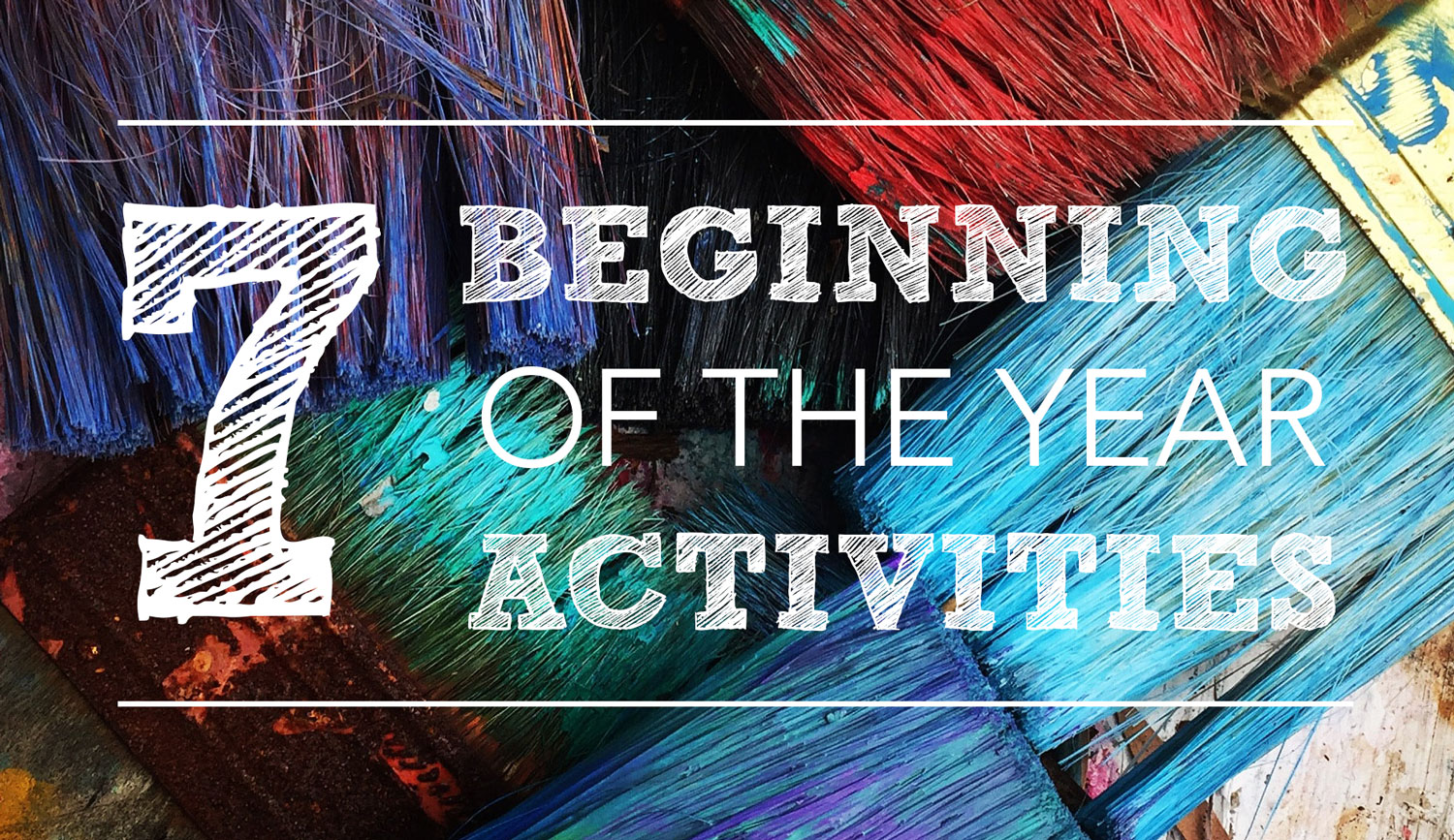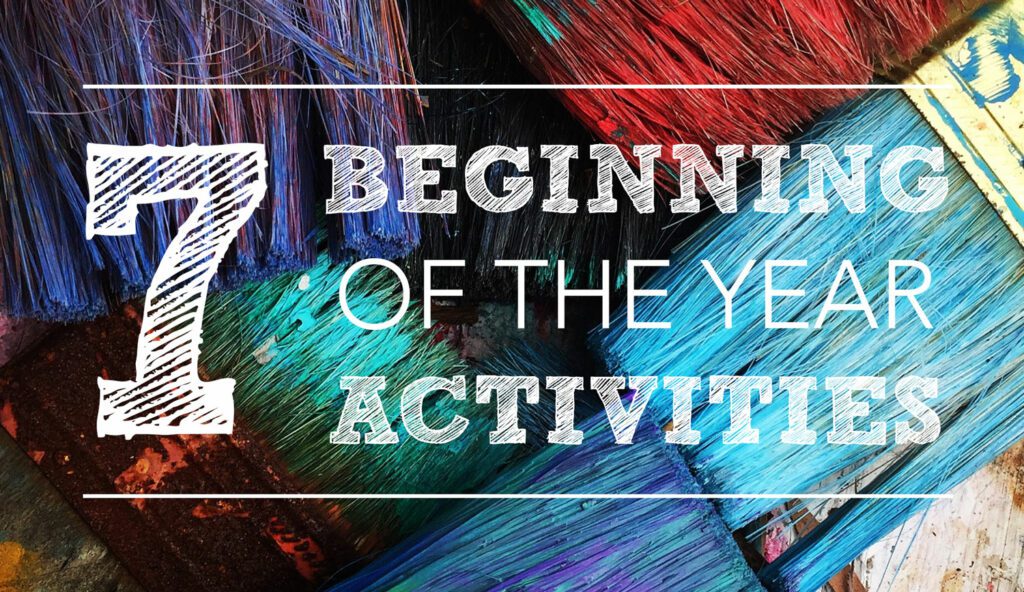 Getting back into the groove of the school year has its challenges. For me, filling those first few days was always the hardest. With all of the paperwork, seating charts, and learning names, it's hard to jump straight into instruction and projects on day one. These 7 beginning of the year art activities were always my go-tos to fill the first few days, sometimes weeks, of the school year. Student-directed is the best way to go!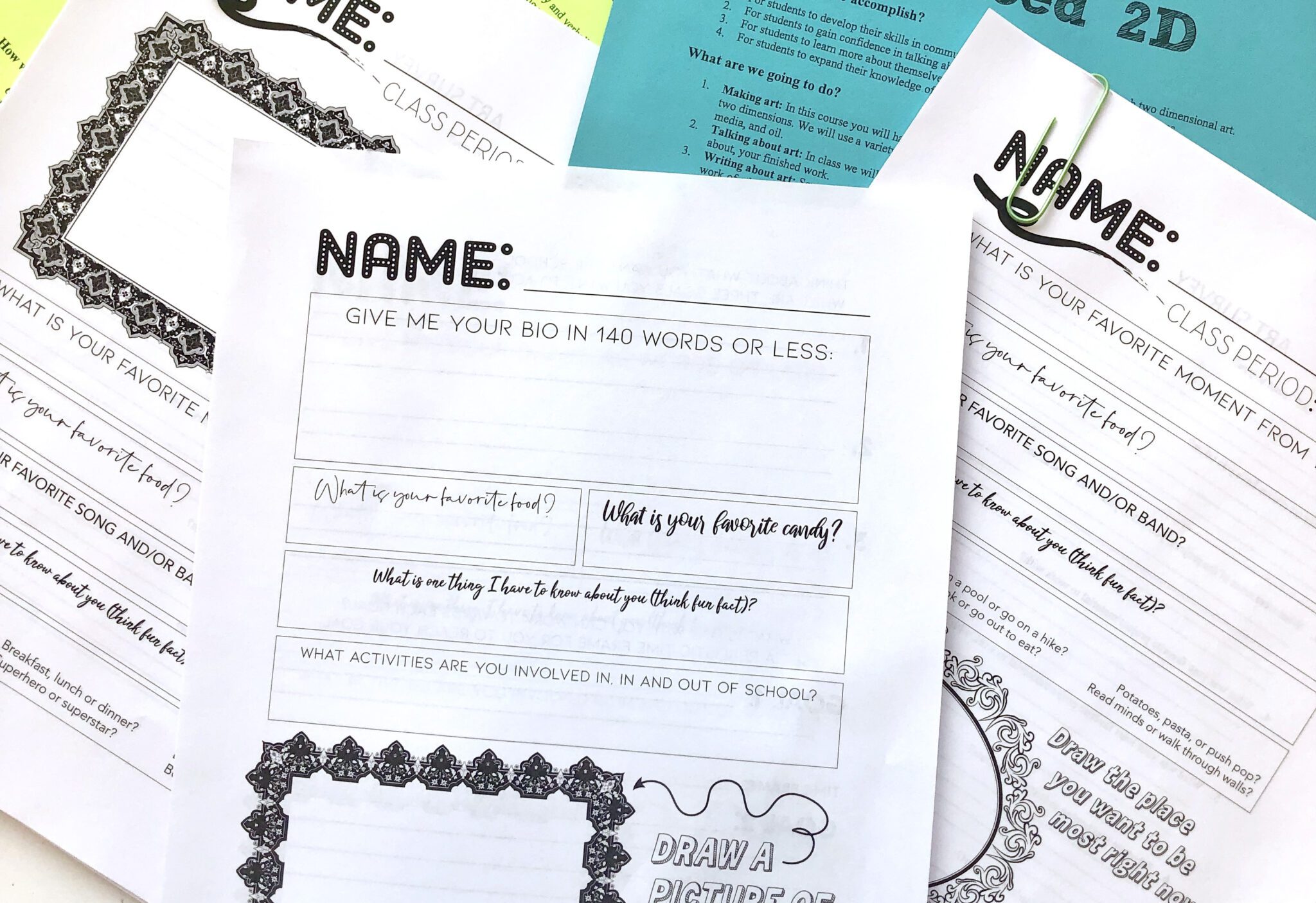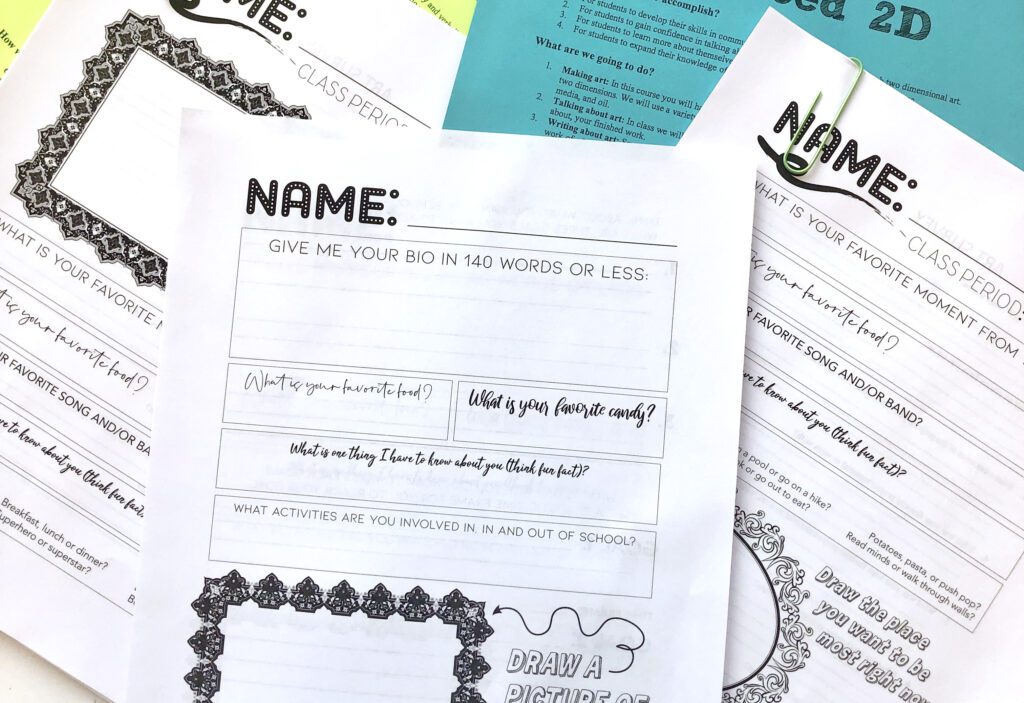 ONE
My first day always consists of going over the syllabus and filling out a get-to-know-you sheet. This is a quick way for me to learn a few facts about each student and get their hands busy as soon as they walk into the room.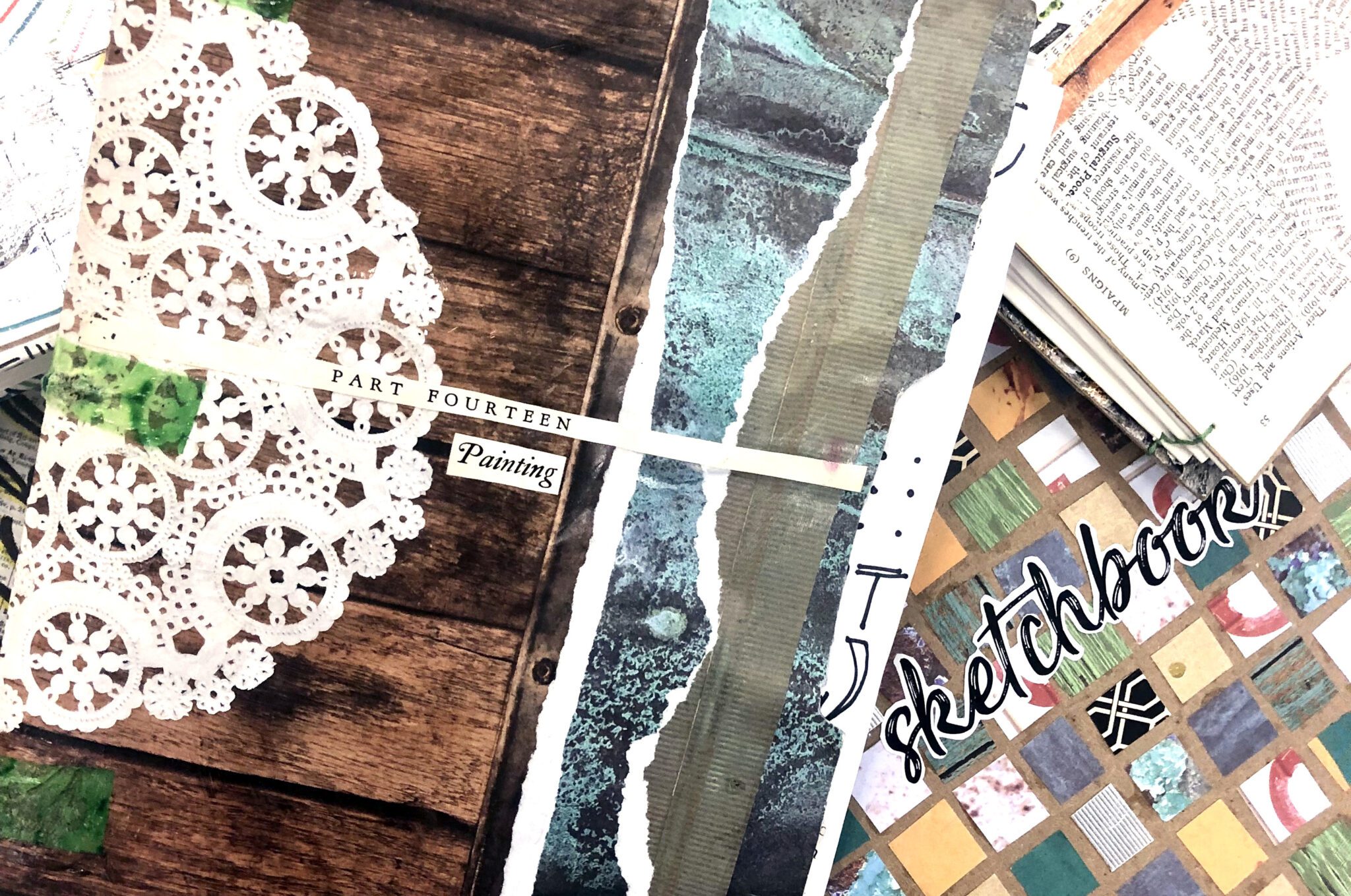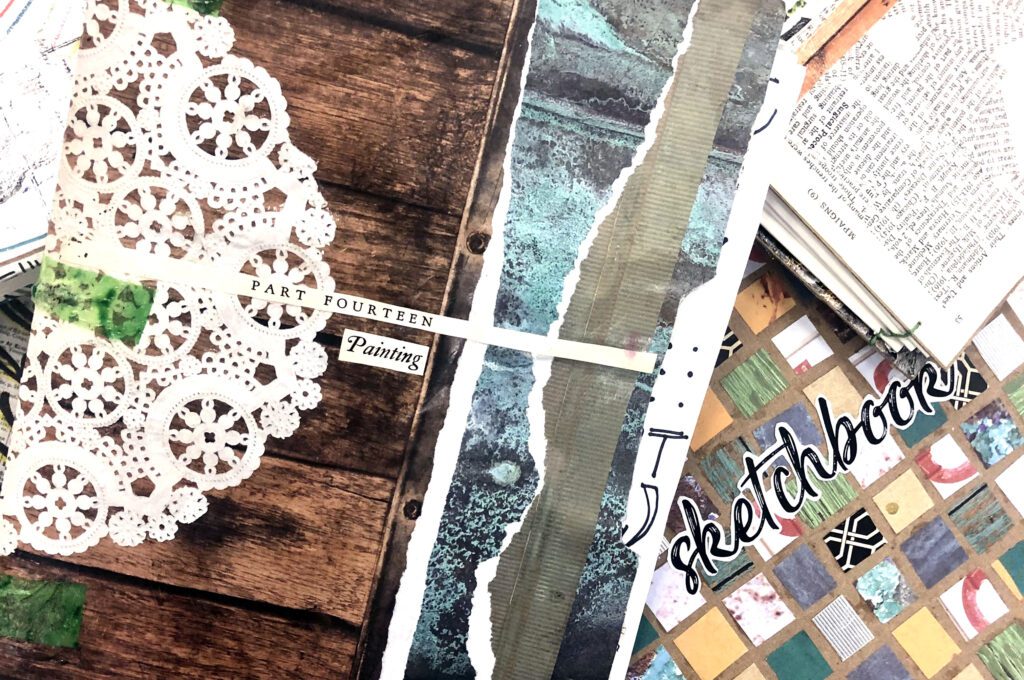 TWO
One of my favorite beginning of the year art activities is DIY sketchbooks. In every class, my students make their own sketchbooks. Each class learns a different bookbinding technique; they go from simple techniques in my intro-level courses (such as turning a manila folder into a sketchbook) to more complex in my advanced classes (such as Coptic bookbinding). Once we wrap up the paperwork, I have them start gathering supplies to decorate their sketchbook covers. They are free to decorate it however they choose, which helps familiarize them with the art room and location of supplies. This project typically takes the first week of school, it's the perfect lead-in to more instructional-focused projects.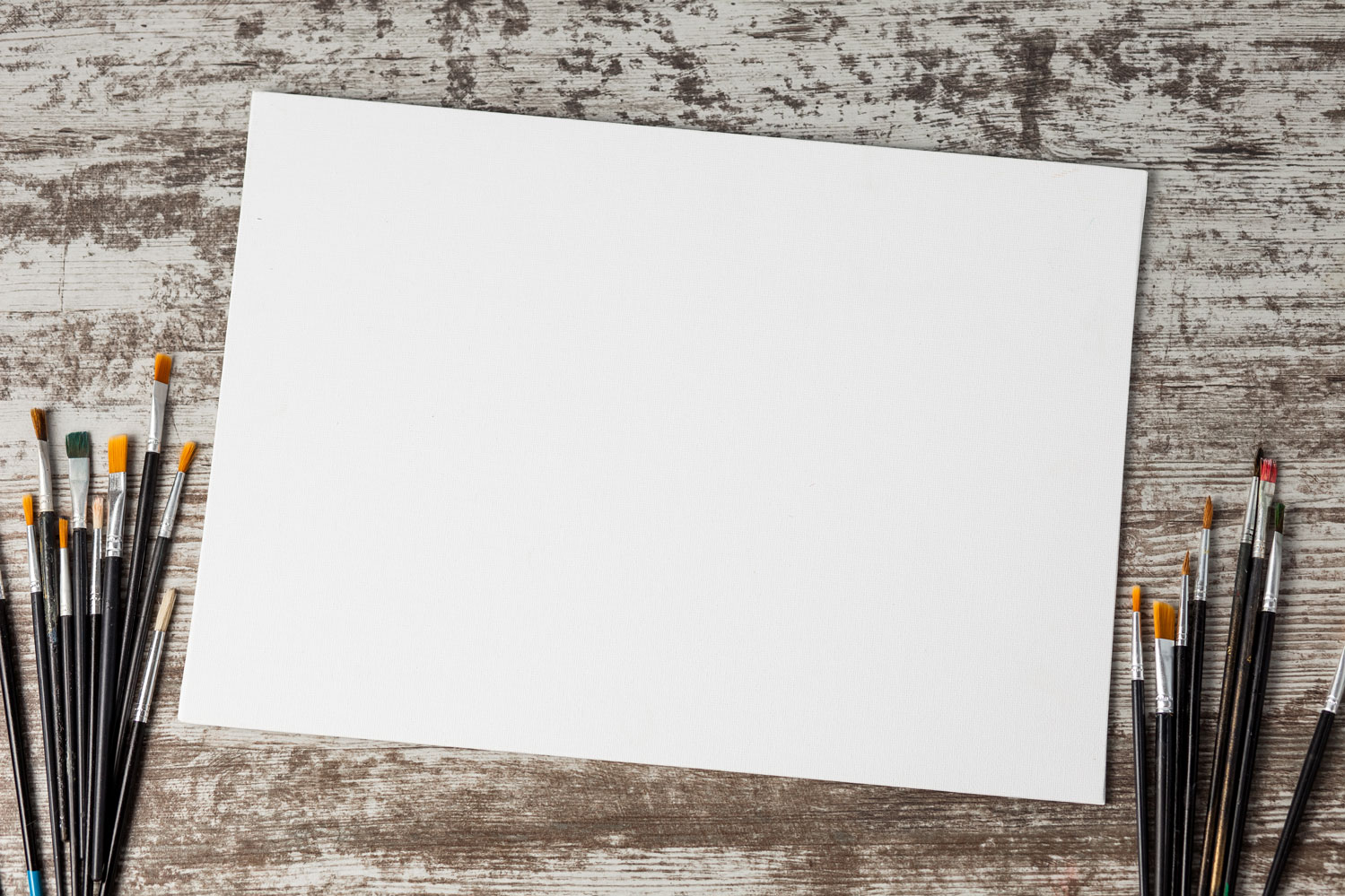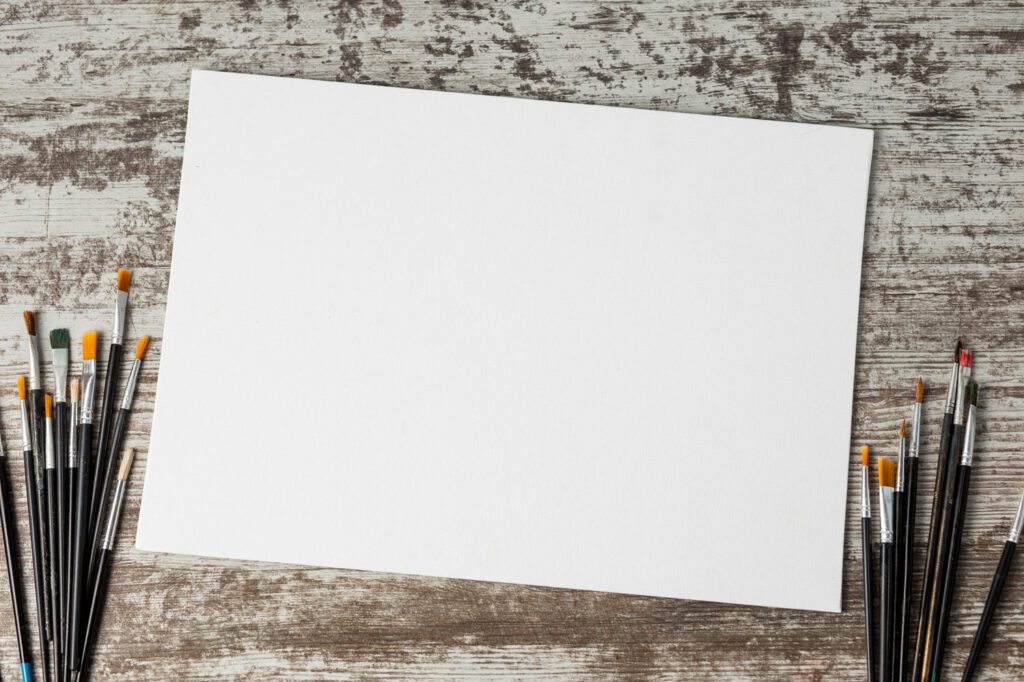 THREE
Through the course of the year in my Intro to Art class, students end up with tons of handouts, small projects, activities, and papers in general. Because of that, I have them bring in 2 sheets of posterboard to turn into a portfolio. They can tape or staple them together (leaving one long end open), add their name, and any decoration. Everything that fits, goes in here during the course. This is another quick, student-directed activity to fill the first day or first few days of art class.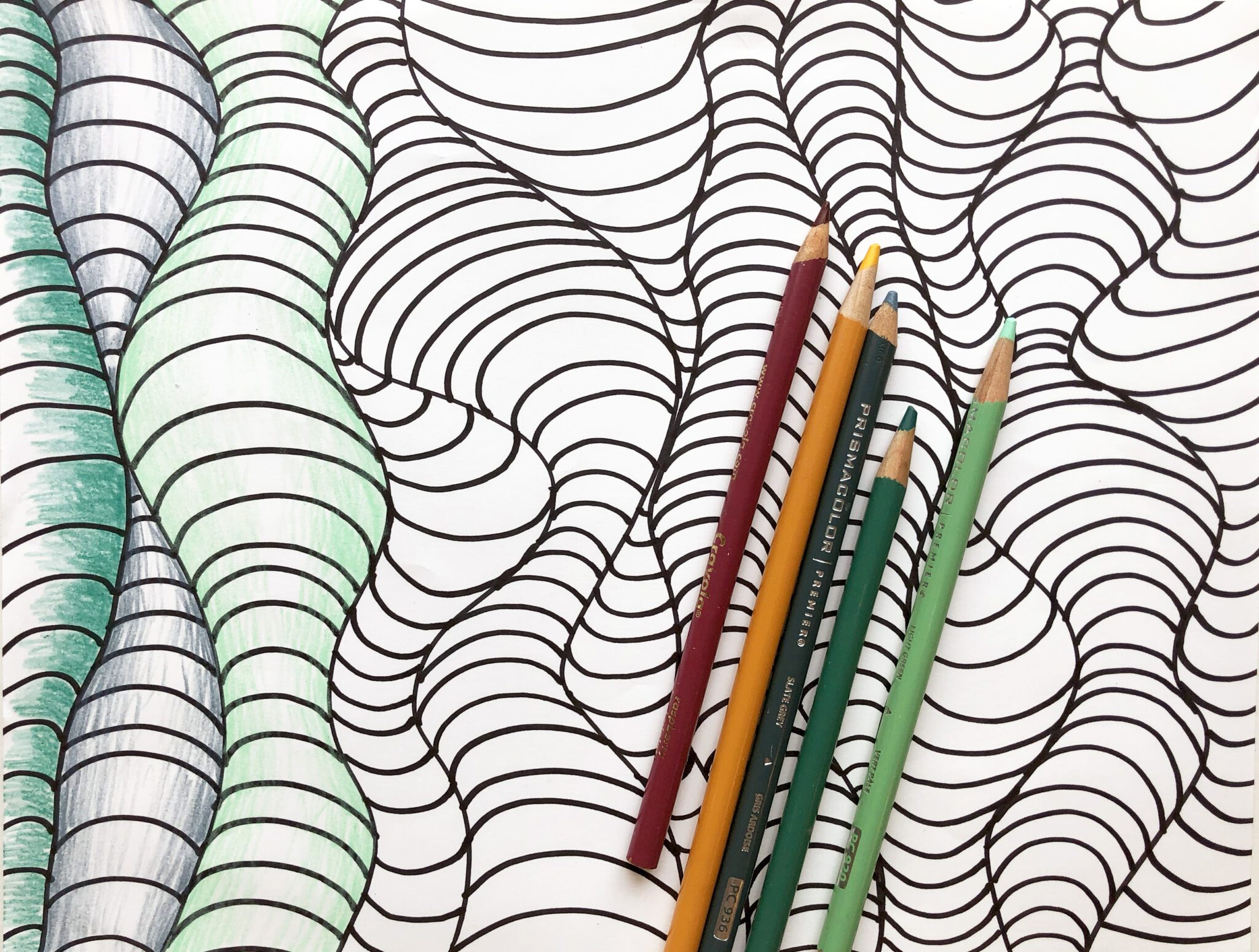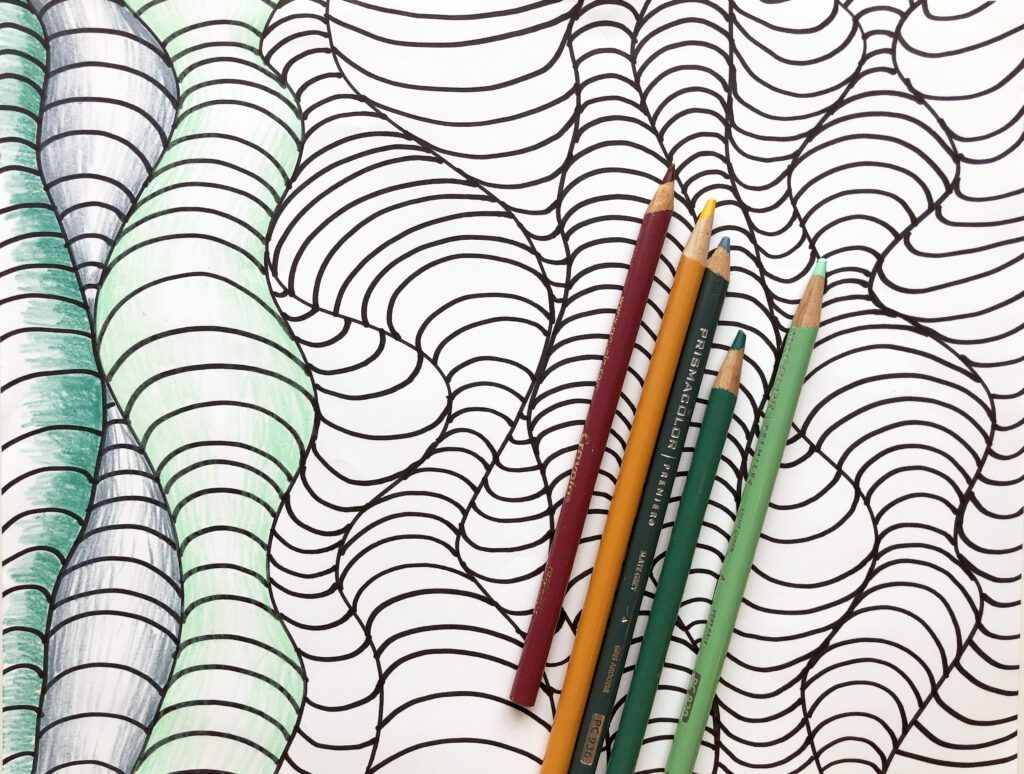 FOUR
Another good beginning of the year art activity are early finishers. Include student-directed early finisher handouts along with the get to know you sheets. Put 3-5 options on a table, supplies, and allow students to pick a sheet. They start the early finisher once they complete their get to know you sheet. Examples of quick projects are plant handouts, OP art squiggles, animal drawing guides, and similar.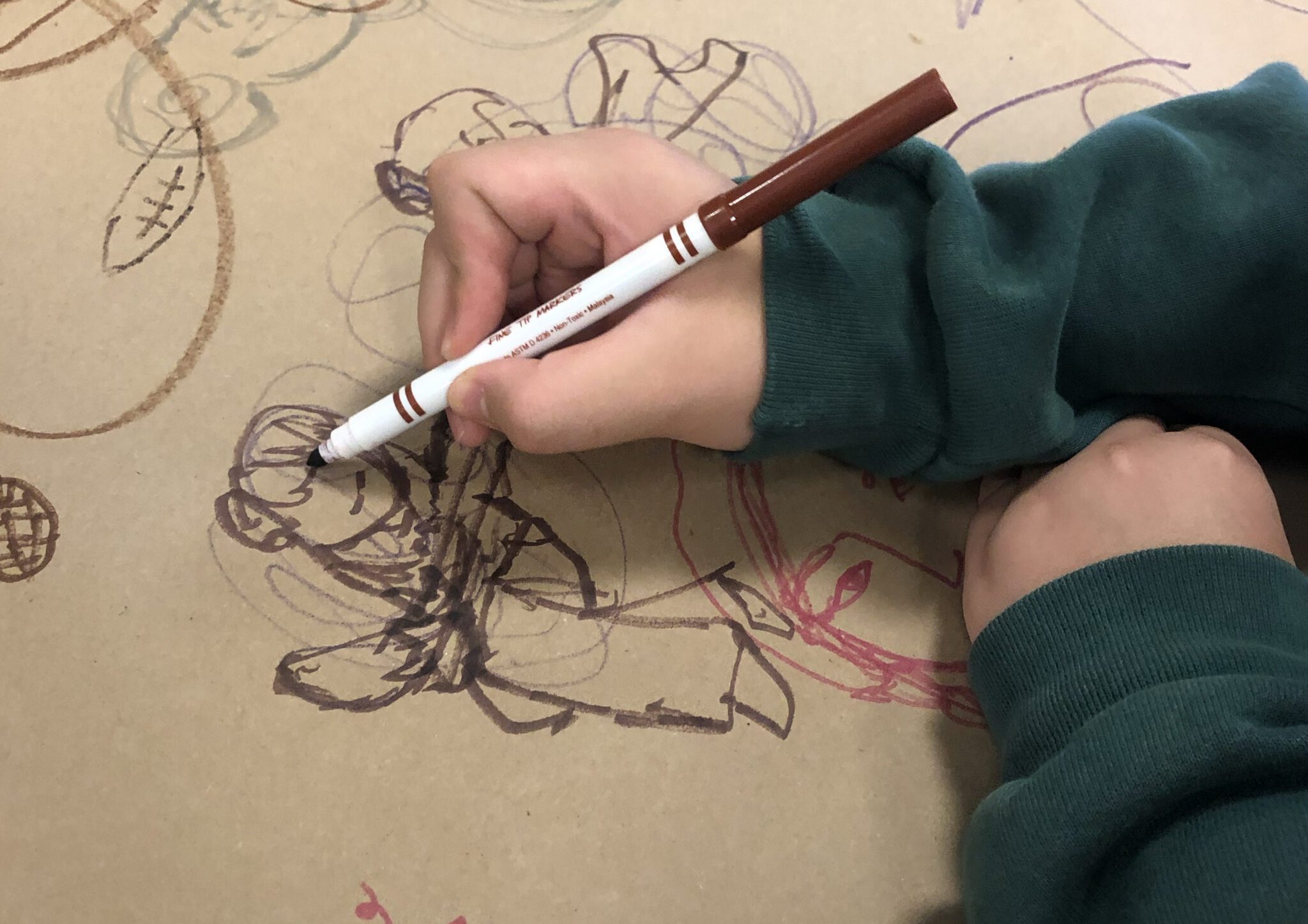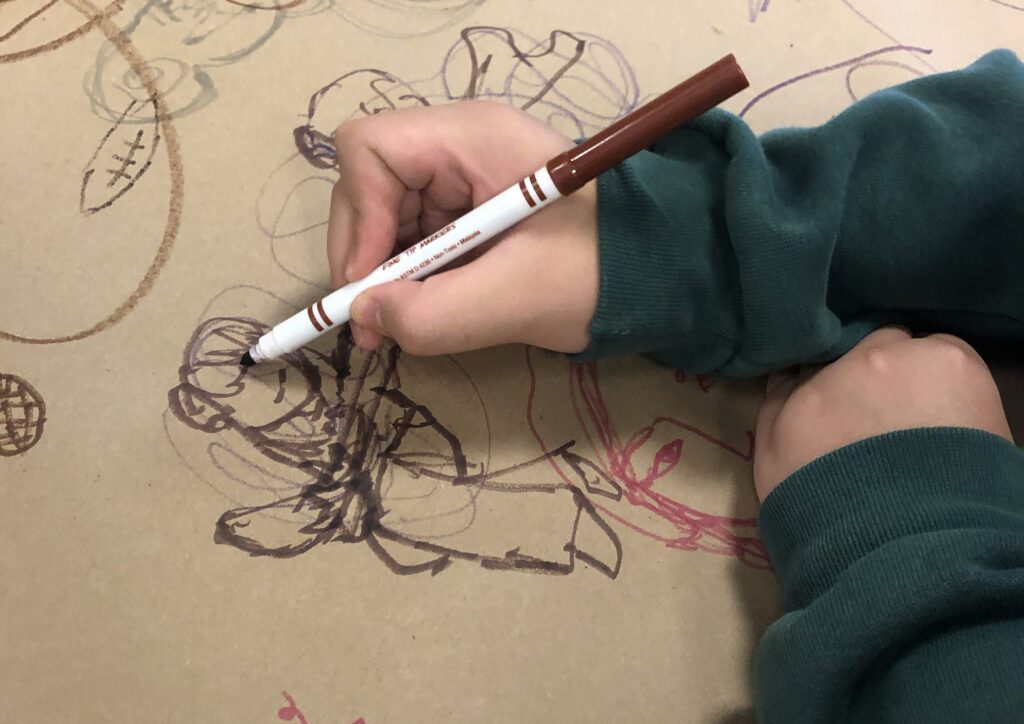 FIVE
One beginning of the year art activity my coworker does that I love is a timed drawing assignment. She covers her tables in big sheets of butcher block paper and spreads out markers. She sets a timer for a few minutes and tells them to draw whatever they want. Once the timer goes off, they slid over a seat and add to the drawing their neighbor started. This is repeated until they return to their seat to see what has become of their original creation. You can time this to fill up the remainder of the class period, with a few minutes to spare for clean up. Put out new sheets for every class.
This requires very little setup and clean up and it lets you see how creative your students can get in a short period of time. Don't forget to float the room and keep an eye out for inappropriate additions to drawings. You want to nip that in the bud on day one.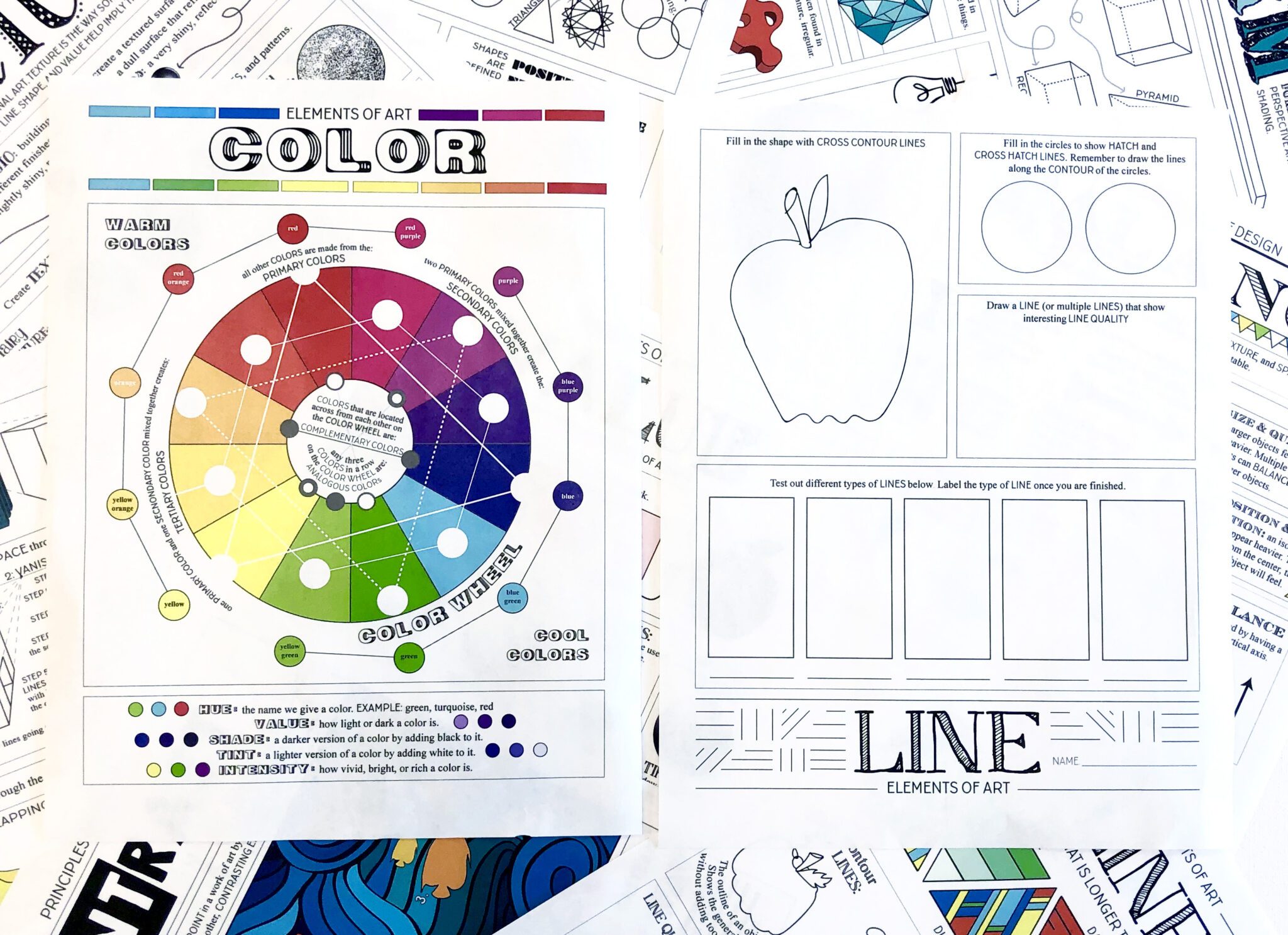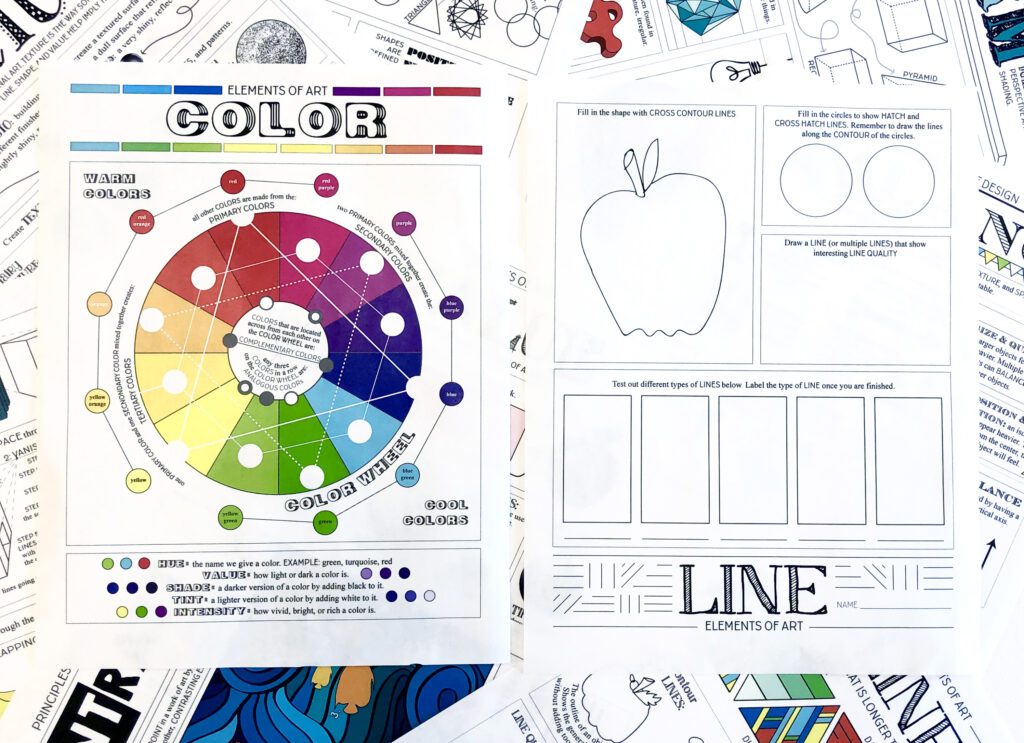 SIX
It's never too early to start with core content! But, that first week, start small. Teaching basics such as the elements of art and principles of design is a great jumping off point to a bigger project. Check out my worksheet packs here and here (sets that include posters are here and here).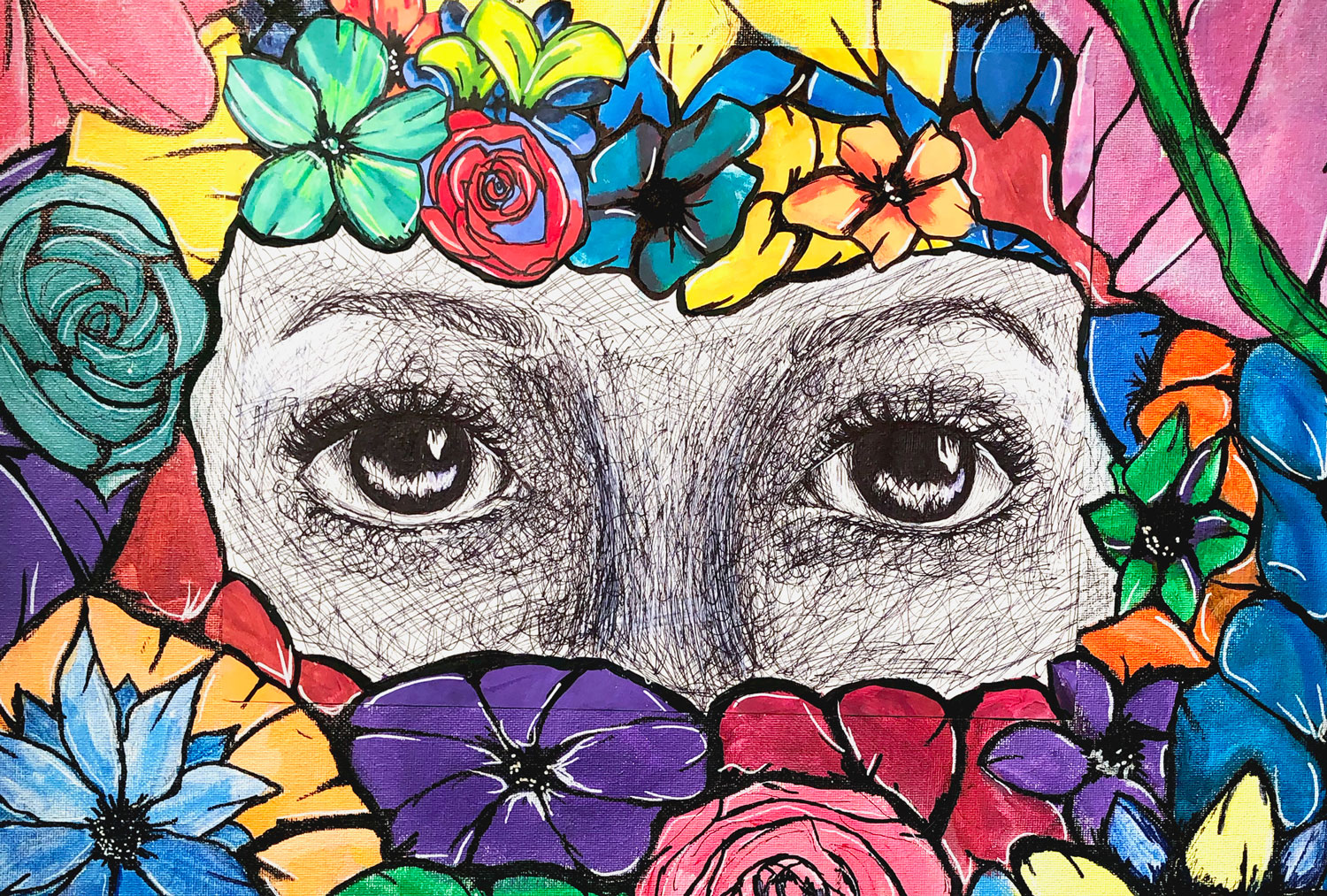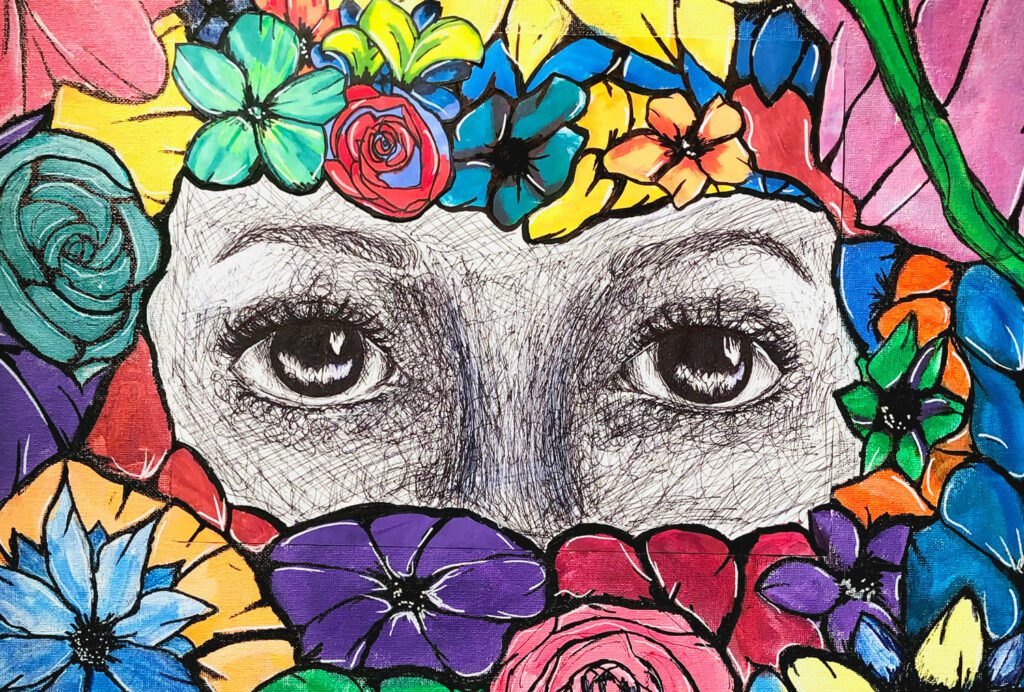 SEVEN
For advanced-level art courses you may be able to jump right into a project. My favorite start-of-the-year art project is my 25 Things mixed media. Students make a list of 25 things about them and choose one to turn into a work of art. They are given an 18″x24″ canvas panel, the rest is up to them. They must use at least two different materials to be considered mixed media, but they have full access to my supplies. This not only helps me get to know them through their lists, but also gives me an idea of their ability level. It helps create a baseline for each student at the start of the year.
However you choose to start the year, go into it knowing it will be a great year. Set expectations early, be firm, and have fun! Good luck and thanks for stopping by!
Don't forget to subscribe to my email list for a free poster set, sale announcements, and more.
Need back-to-school tips? Check out my top 7 here.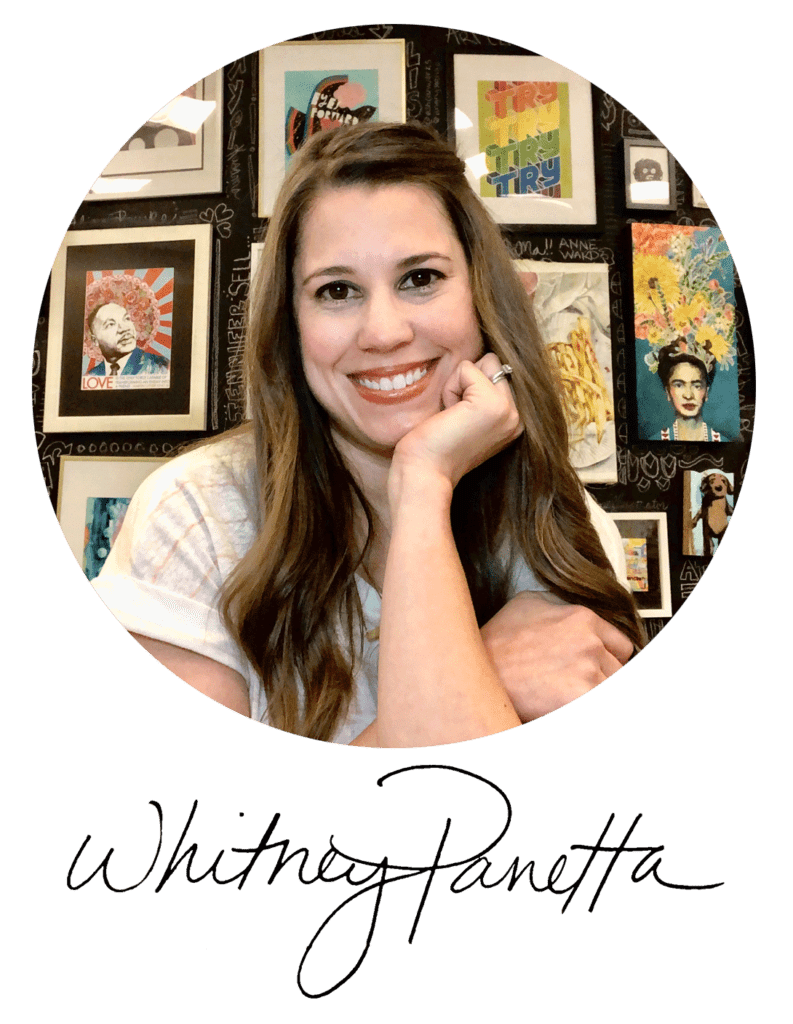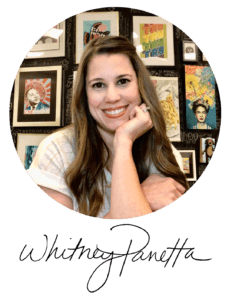 Related Posts