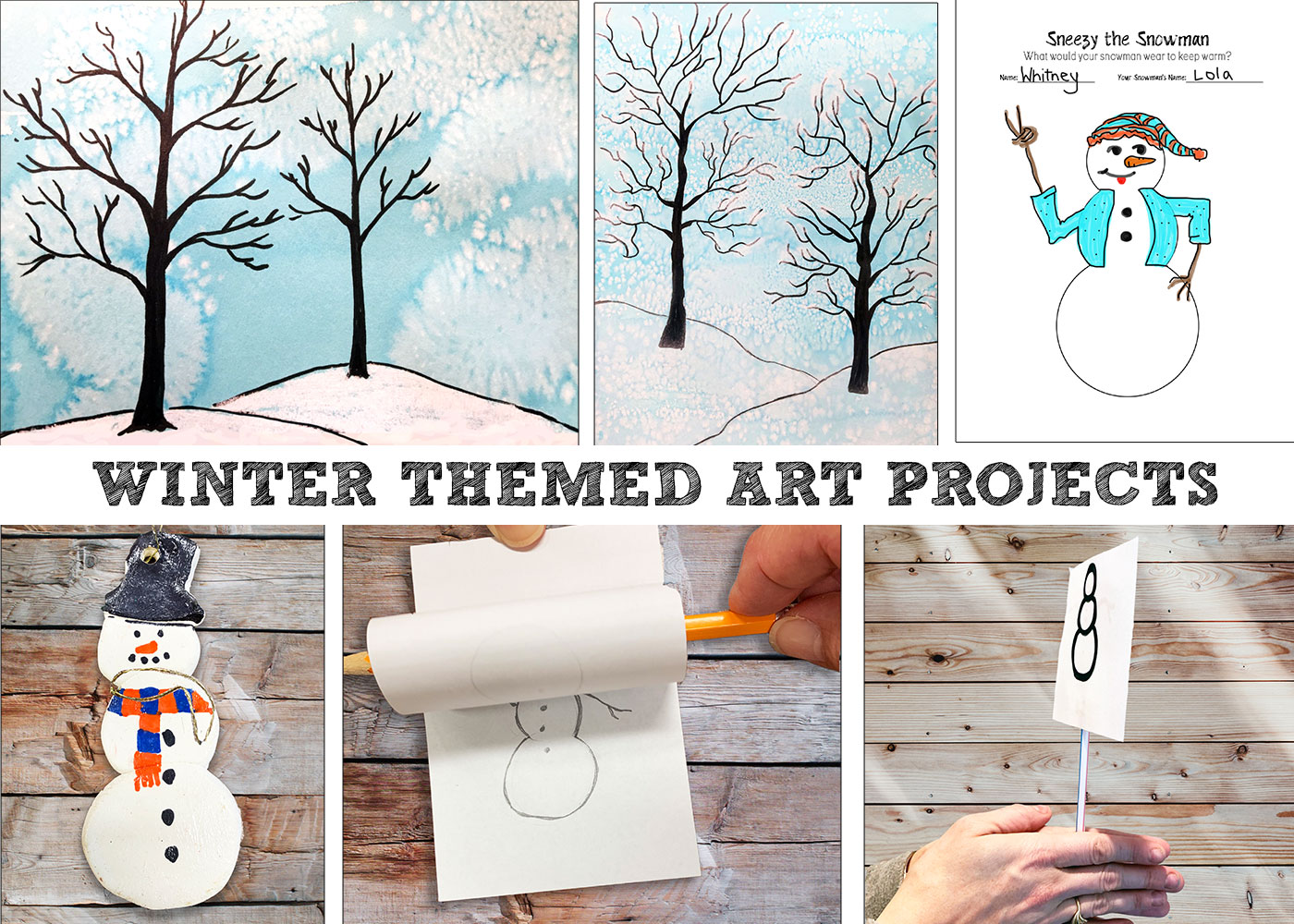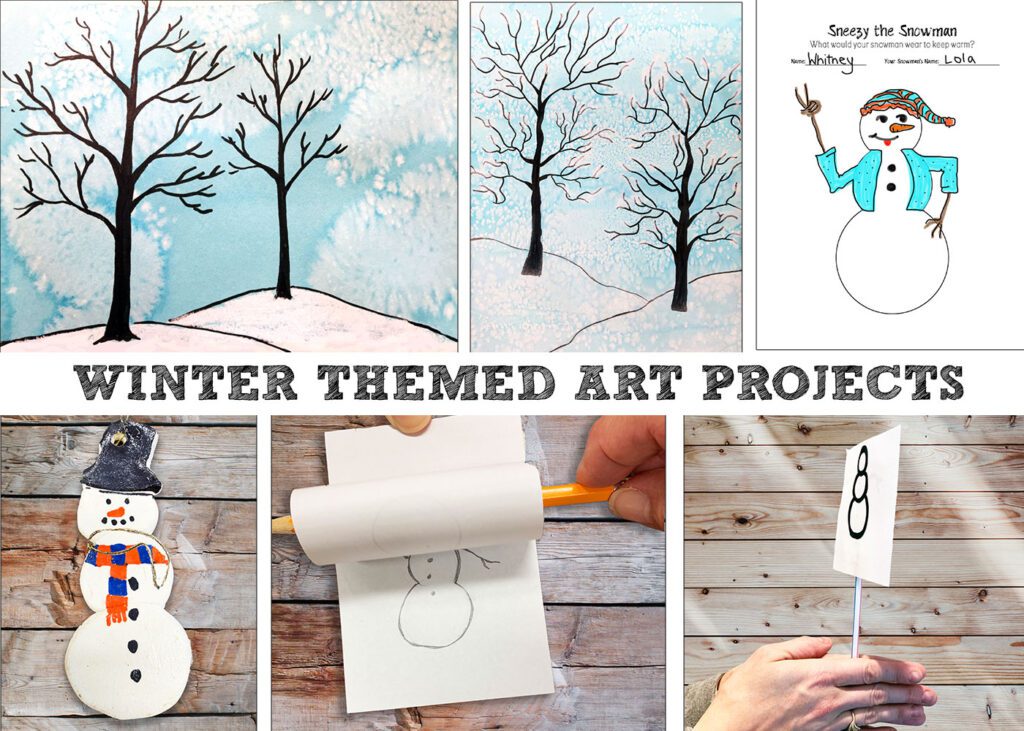 The winter season is quickly arriving, it's time to plan some winter art project ideas to tie you over through the holiday season and into the start of next year. Check out my go-to winter season art lessons and get a FREEBIE by clicking the button below! These winter activities range from multi-day projects to fun Friday art stations. Read more below!
Click the button below to download a free project guide for my snowy landscape project. Read details on the full art lesson below.
Snowy Landscape Painting Project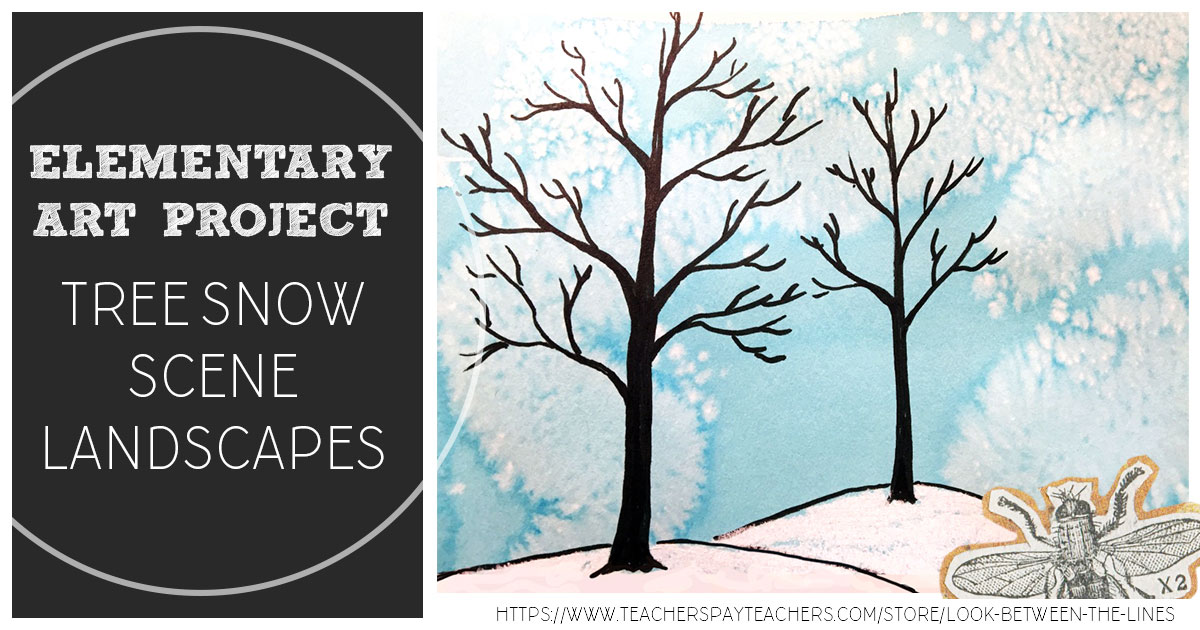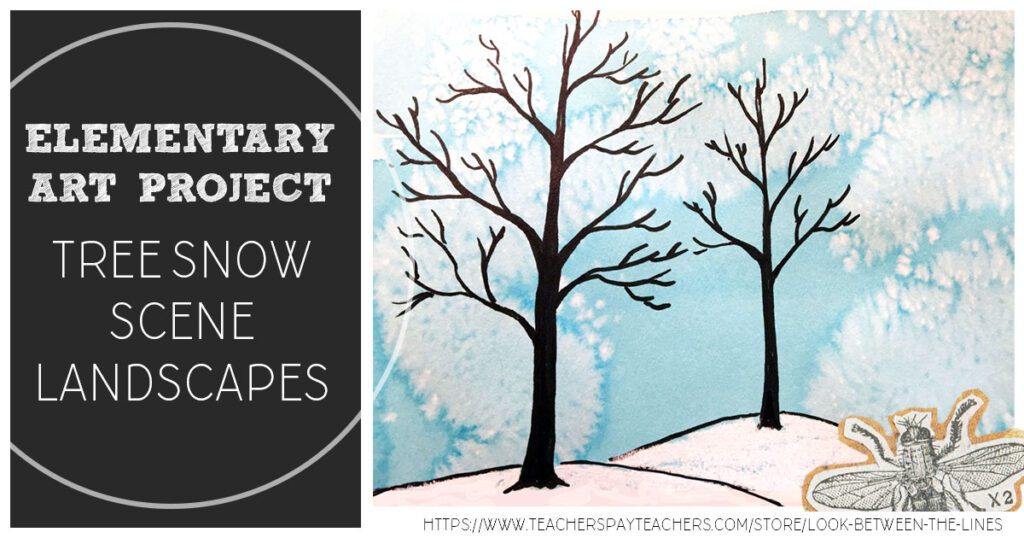 This snow landscape project is perfect for elementary art, middle school art, or high school art classes. This mixed-media project uses liquid watercolor and salt as a base to create a falling snow look. Once dried, students add hill lines and silhouette trees using crayons or Sharpie. Snow is added to the hills and crooks of the trees using chalk or pastel.
Use the freebie guide above to follow the steps to create this project or get the full lesson pack, with a detailed lesson plan, project presentation, printable poster, guide, and checklist from my TPT here or website here.
Snowman Themed Art Projects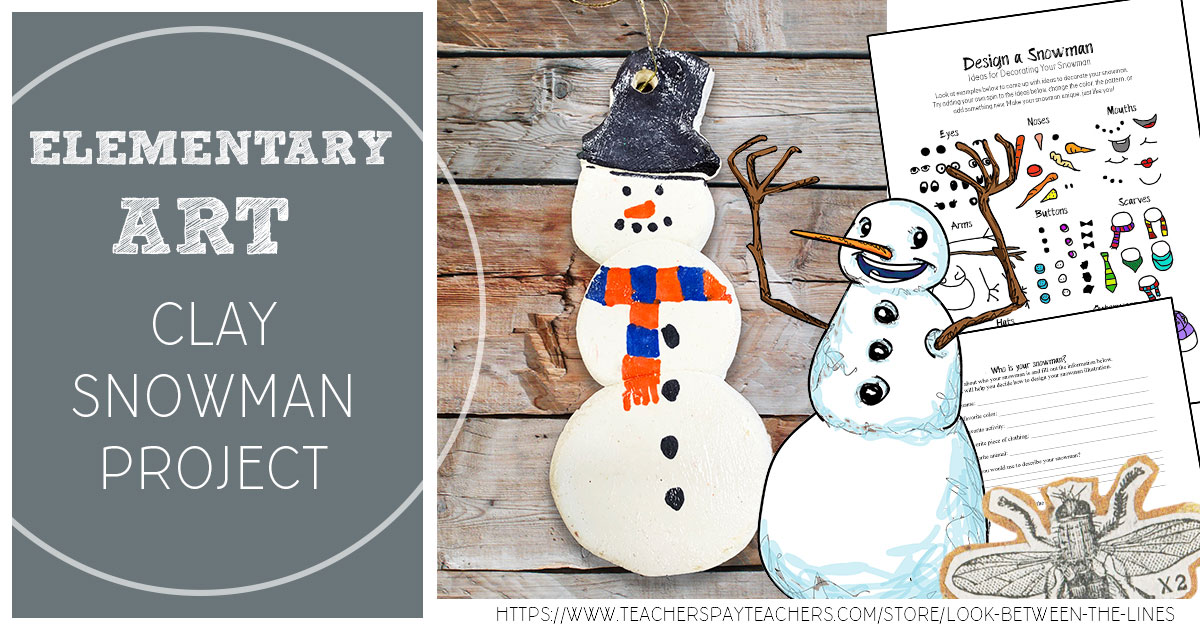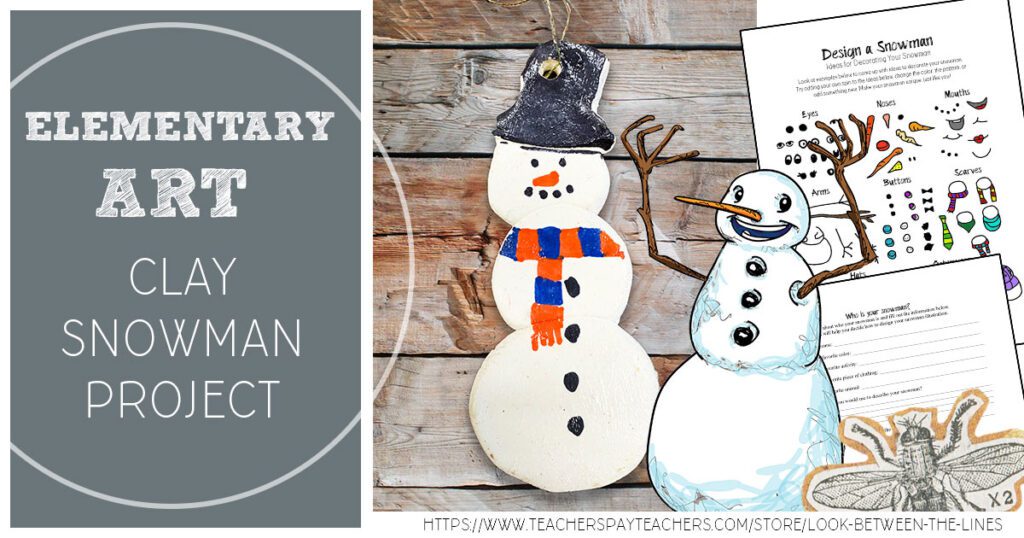 If you want to incorporate clay in your classroom this year, have your students create a personalized snowman. This project is fairly simple and appropriate for kindergarten art classes through middle school art. You can add clear glaze to every project and have students add unique characteristics to their snowmen using Sharpies or paint pens. No kiln? Use air-dry clay! Check out this lesson pack on my TPT!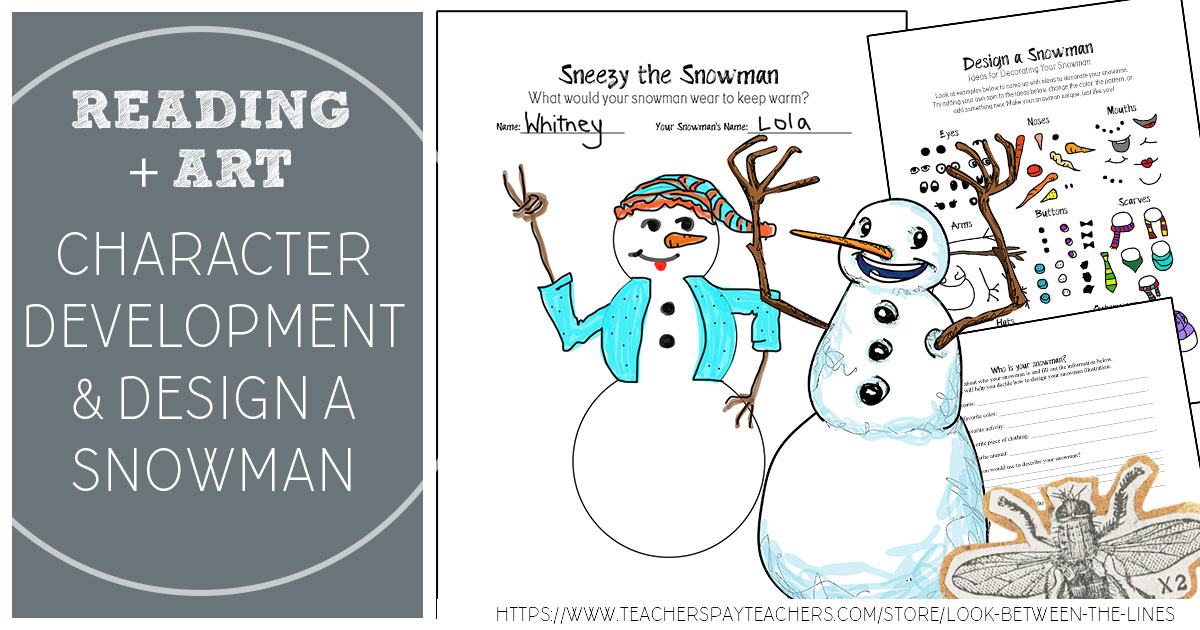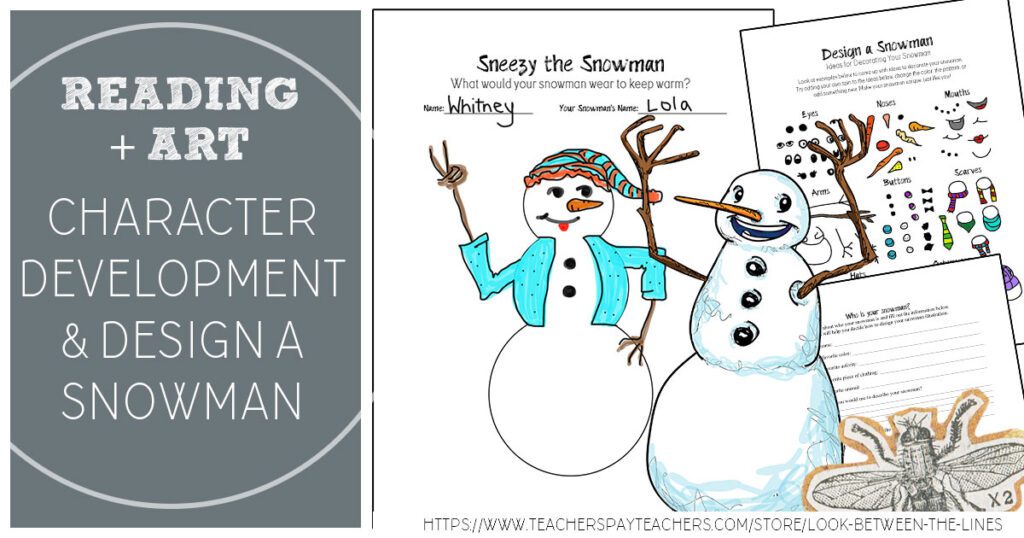 If you are too tight on time for a clay project, you can still have students create a personalized snowman design on paper. Purchase the drawing portion of the clay project above in a separate lesson pack. Creating a character is discussed alongside the book, Sneezy the Snowman. Drawing guides and brainstorming activities are included. Check it out here.
Winter Themed Art Station Activities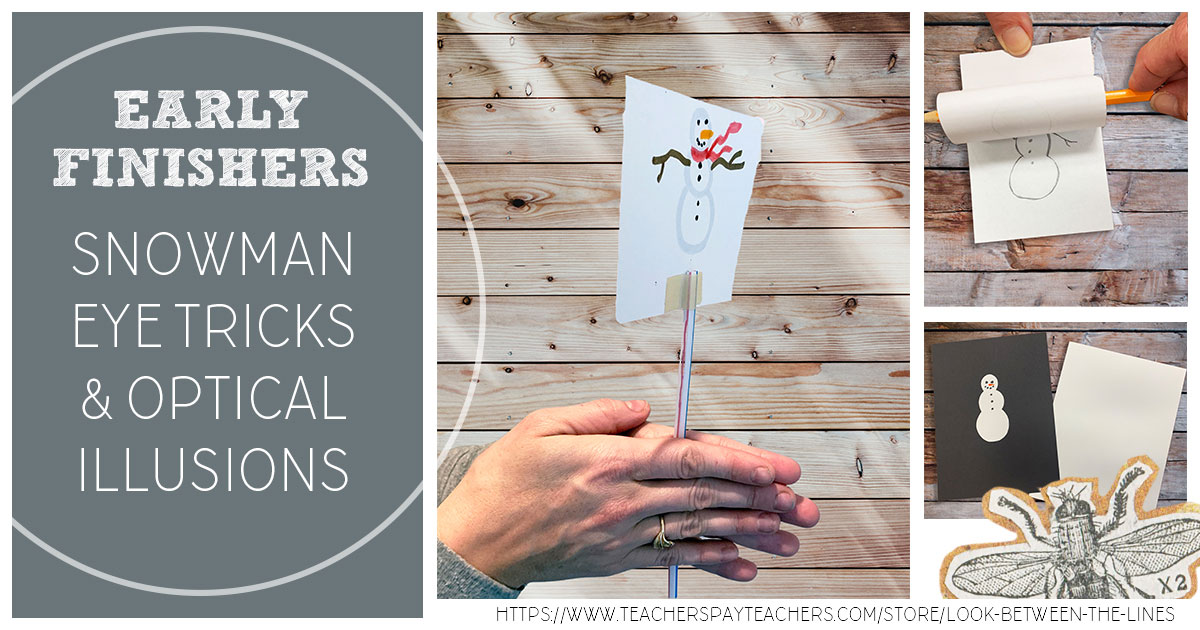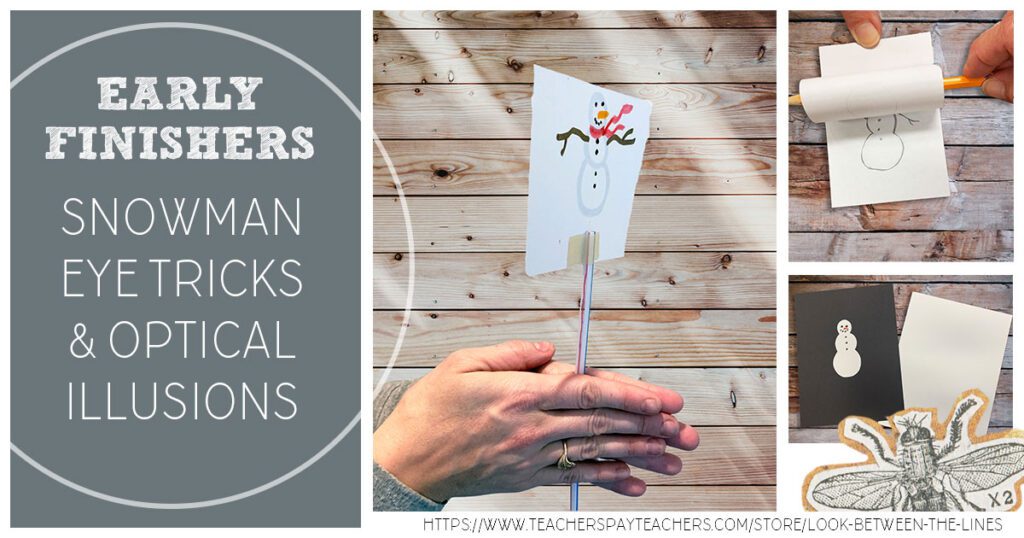 These three winter art project ideas are perfect for an art station day. All three focus on animation and optical illusion. Have students draw a Snowman outline on one side of a sheet of paper and a scarf and details on the other. Attach the paper to a straw, and move it between your hands to make it appear like the scarf and details are on the snowman. Draw a snowman in different positions on two sheets of paper, layer them, roll a pencil around the top sheet, and roll the pencil up and down to make it look like the snowman is dancing. Have students cut out a snowman design and glue it on the center of a black sheet of paper. Students stare at the black paper, and then switch it with a white sheet of paper. It will look like the snowman is appearing on the white paper!
These activities are quick, fun, and a perfect way to wrap up your class before the holidays. Hit the easy button and get the full lesson pack for all three activities here.
Snowflake Early Finisher Handout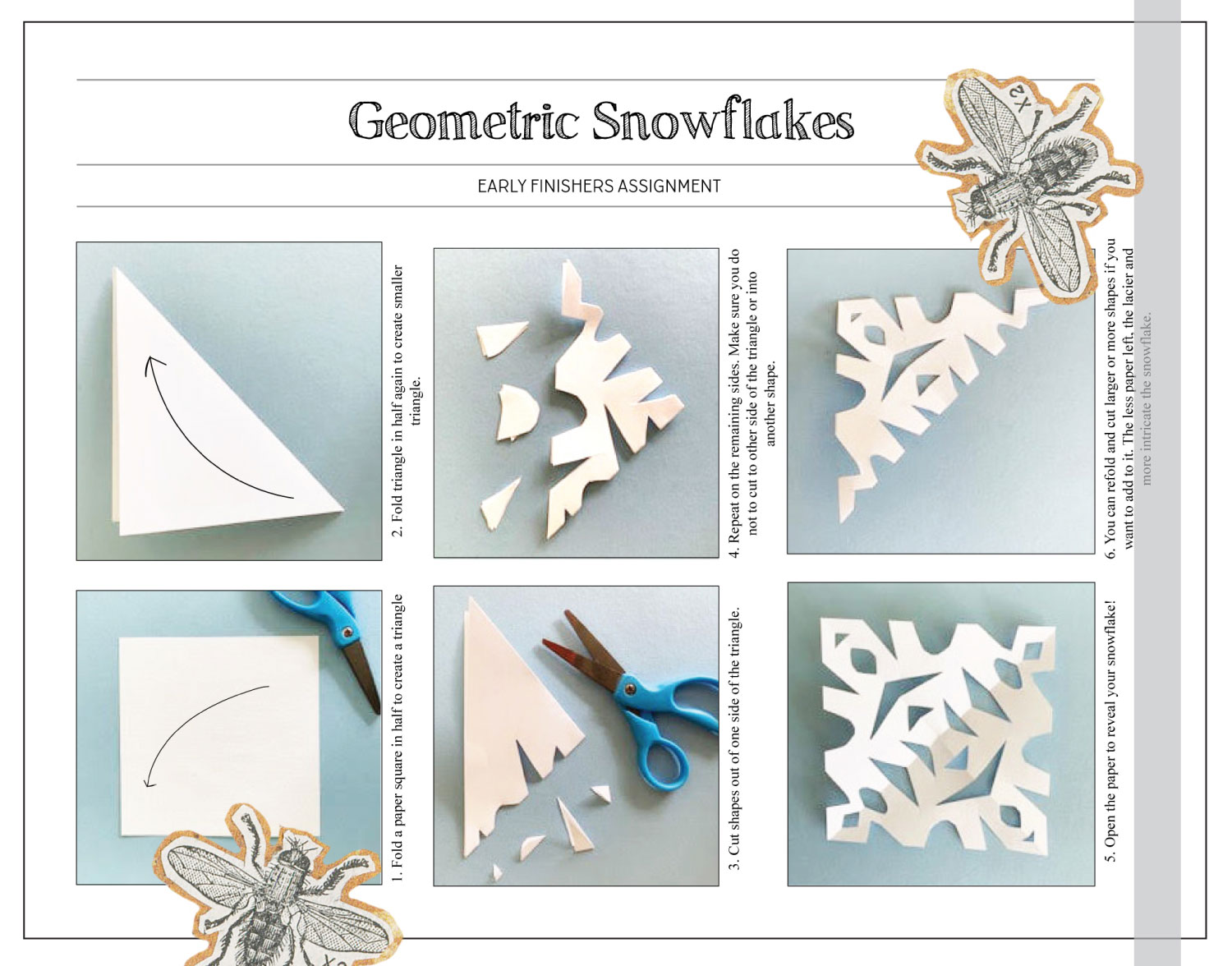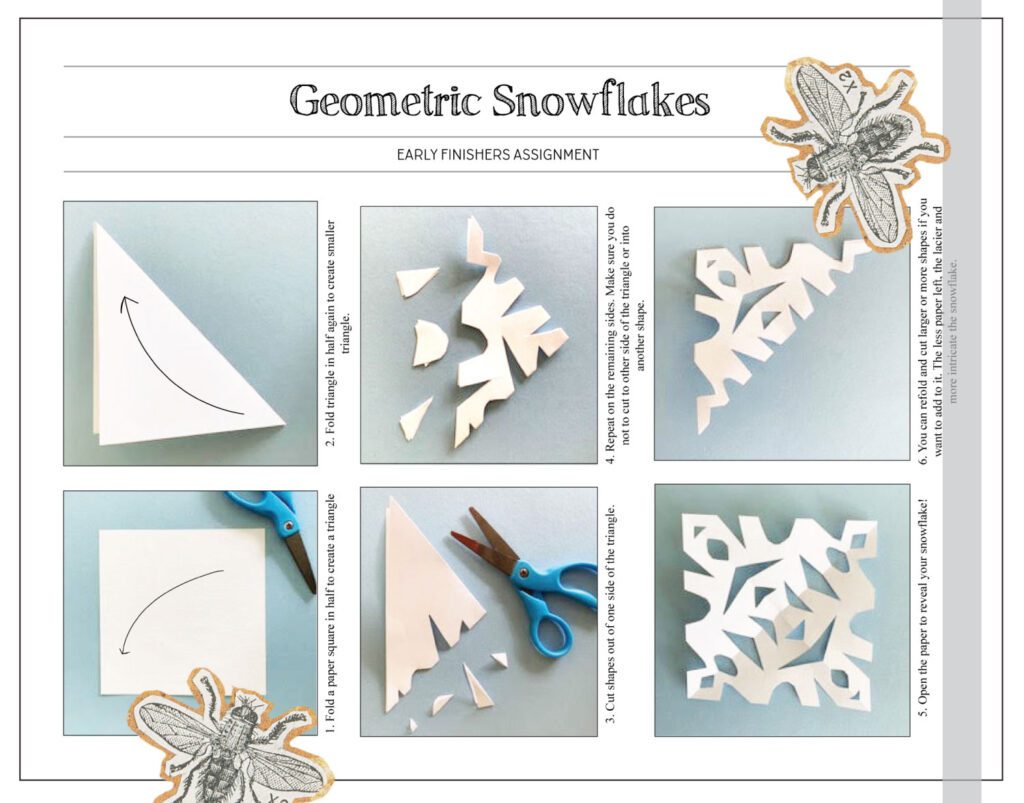 Last but not least, this snowflake early finisher activity is great to have on hand for those speedy artists. All you need are sheets of white paper and scissors. Students can easily independently work through the steps with simple instructions and visuals.
I hope this helps inspire your winter art lessons this season. Check out more ideas on my blog.
Thanks for stopping by! Don't forget to follow me on Instagram and TikTok for weekly visual journal demos and other project ideas. Subscribe here to get freebies, project tutorials, and more straight to your inbox. Until next time!
Related Posts