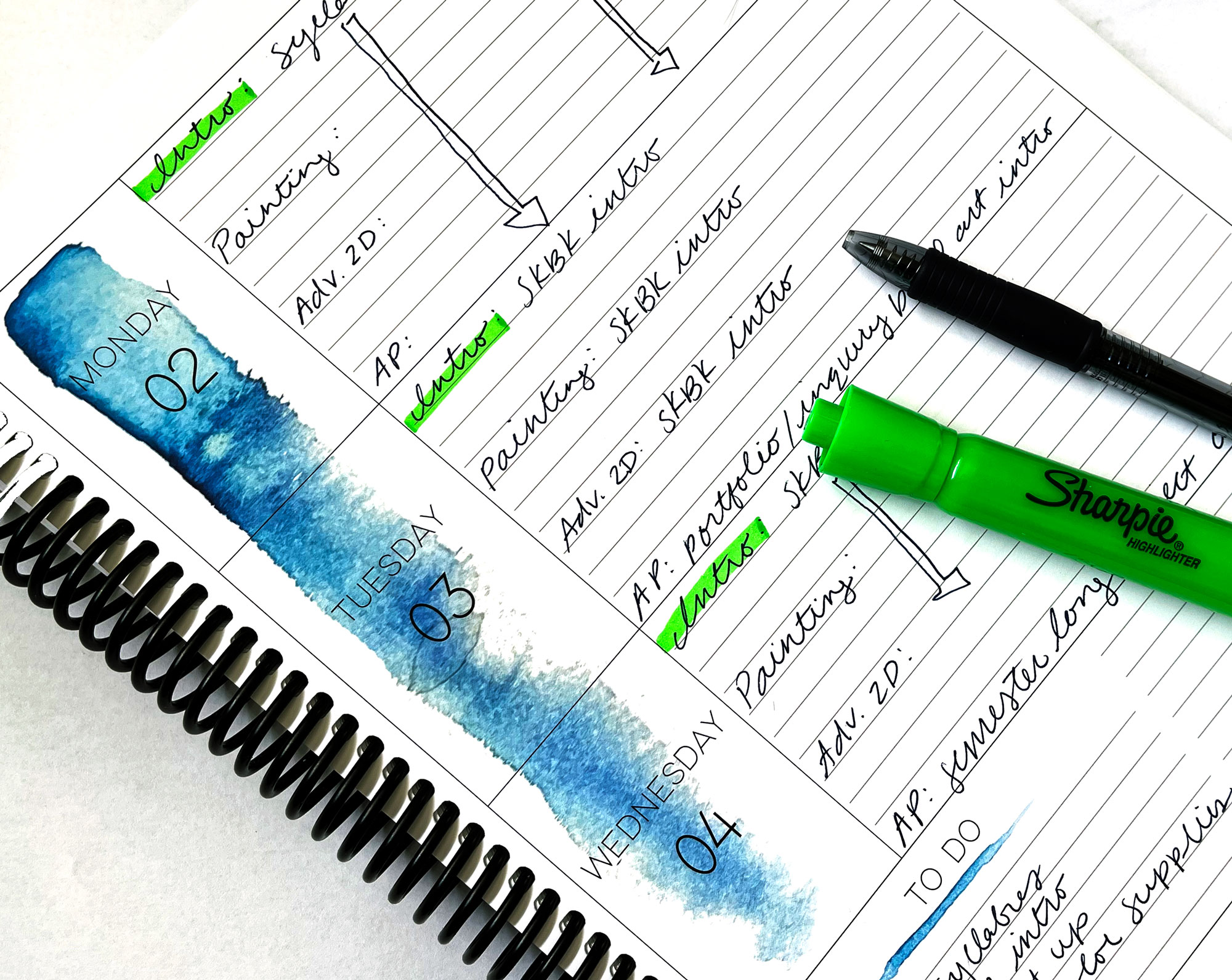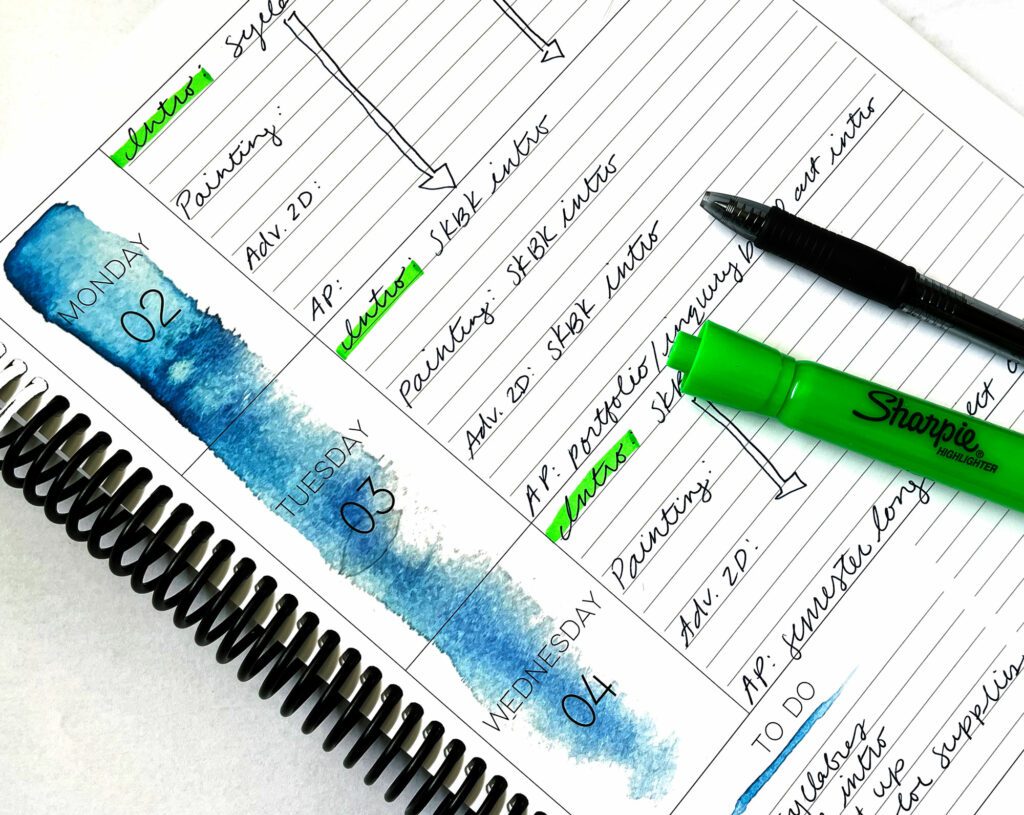 Let's be honest, being an artist and organized don't always go hand in hand. I know many art teachers and creatives who struggle with planning and organizing their projects. Somehow I was blessed with skills for creating and organizing. Nothing brings me greater joy than working on my weekly to-do list in my art teacher planner. I hope this blog post helps organize your art class!
TEACHER PLANNER FREEBIE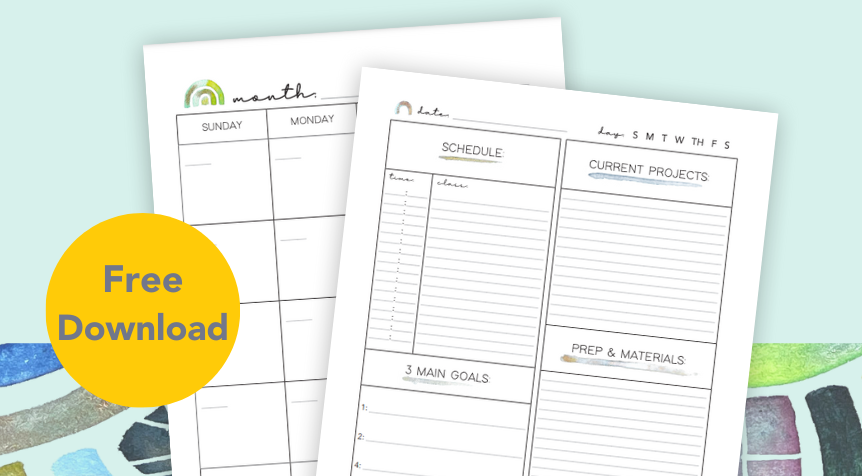 Step one to organize your art class is having a space to keep track of your schedule, projects, and supplies. I have put together a basic art teacher planner I want you to have for free! This is easy to edit, add dates for the month and week, your schedule, goals, and more. This can also work well as an art sub-plan printable. Click the link below to start an instant download to your computer.


Start with a weekly to-do list. Roll over items that don't get done to the next week to keep you accountable. Try planning out your projects at least 2-3 projects in advance in each class to give you enough time to order and prep supplies. I hope this art teacher planner freebie helps you feel organized and on top of the chaos in your art room this year.
Are you looking for a more in-depth art teacher planner? Check out my Far Better Things and Small Great Things yearly planners (soon to be updated to include next year's dates). Looking for something similar to the freebie with more page options such as notes pages, yearly overview, class overview, favorite supply lists, and more? Check out my editable art teacher planner here.
Need more organization tips? Check out 6 artroom organization hacks out here.
Thanks for stopping by! Don't forget to follow me on Instagram and TikTok for weekly visual journal demos and other project ideas. Subscribe here to get freebies, project tutorials, and more straight to your inbox. Until next time!
Related Posts