I can't believe it is already the second month of 2020. My product development always slows down as school starts to ramp up. But, I have still managed to get a number of new lessons put together between the last sale day and now. Continue reading to learn about all my new items or stop here and start shopping. I have a new photography curriculum, get everything you need to teach every single day of the semester, and so much more. Read below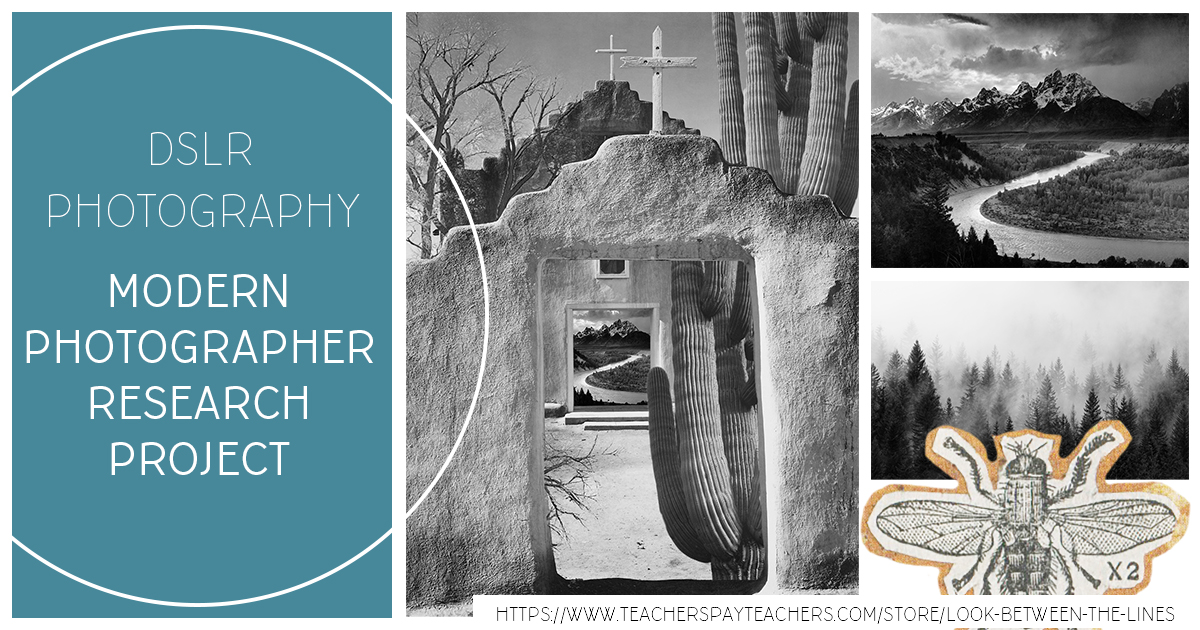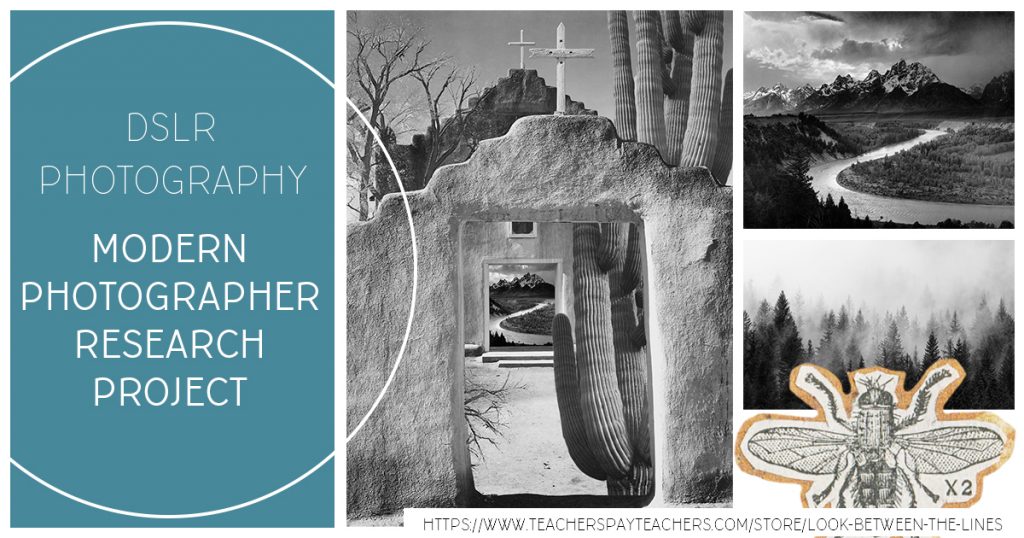 PHOTOGRAPHY RESEARCH PROJECT
After months of work I finally wrapped up the last of my photography projects to complete my second photo bundle. This assignment is second to last in the curriculum and challenges students to find and research modern photographers who inspire them. They are then tasked with capturing a photograph in the style of the photographer and pushed to test their Photoshop abilities by editing one of the photographer's original images. Check it out here.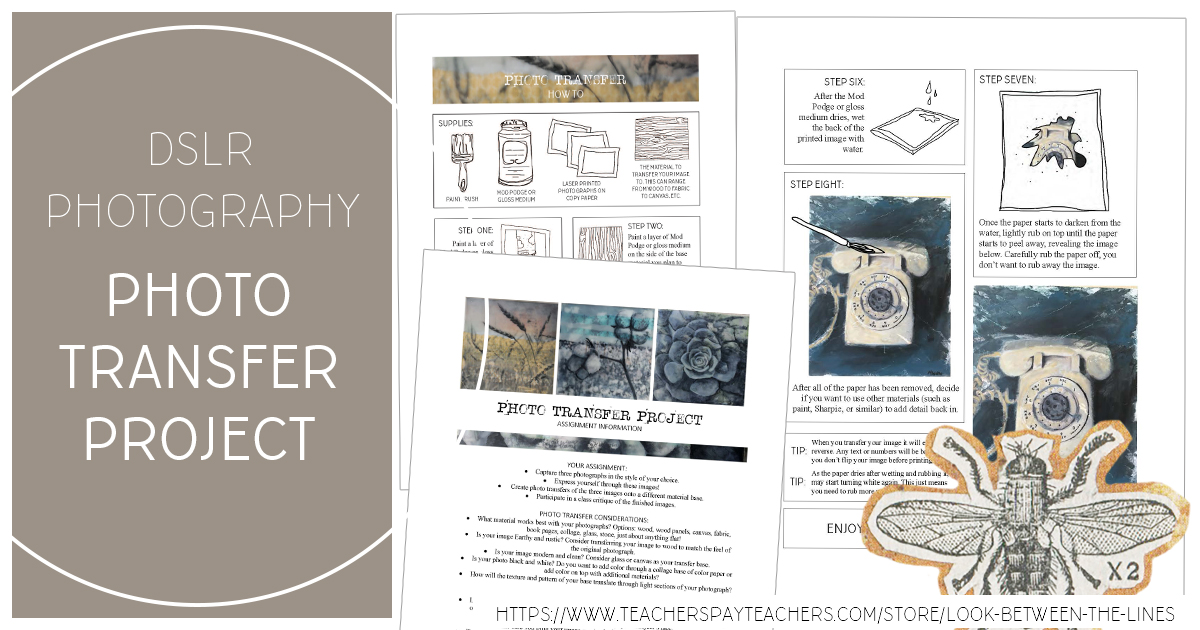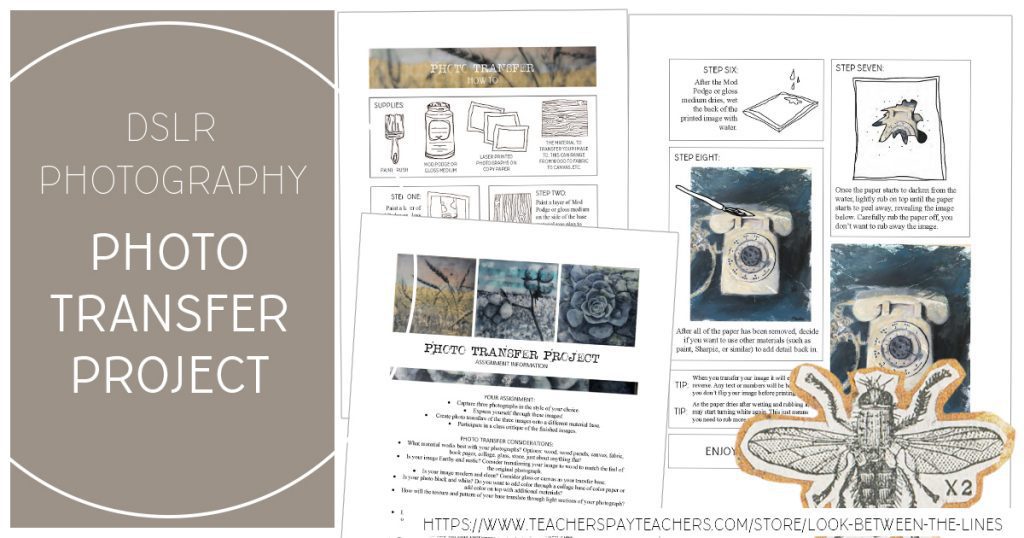 IMAGE TRANSFER HOW TO
The final project of the semester for photography is creating an image transfer of a photograph captured by the students. The base material can vary from wood to canvas, and it can have a huge impact on the overall feel of the final product. This project walks teachers and students through the process of successfully transferring a printed photograph to a different surface. Complete with handouts, PowerPoint, critique, and more. Check it out here.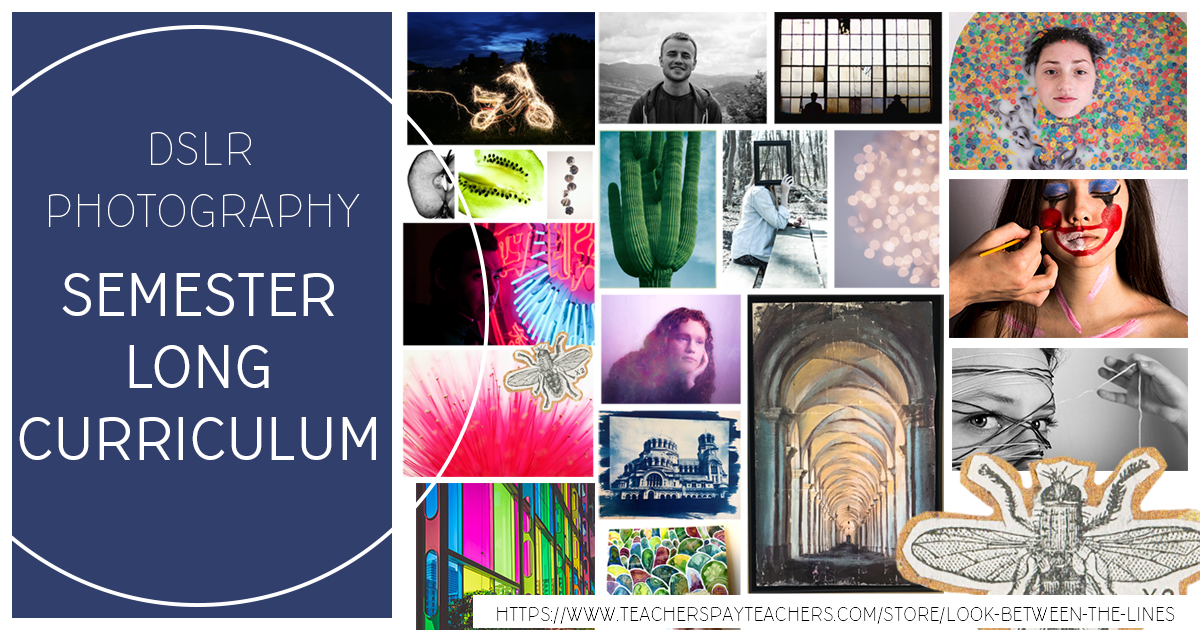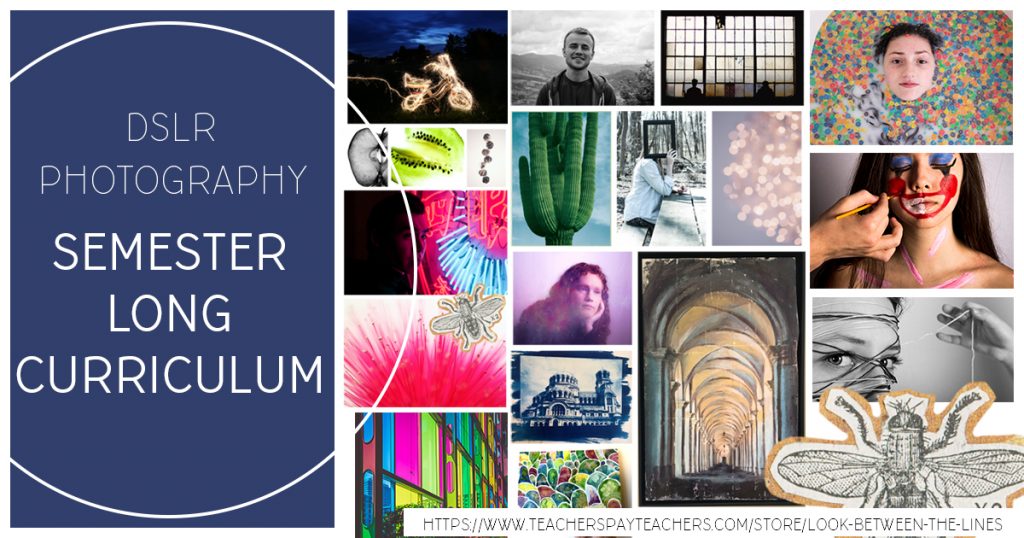 PHOTOGRAPHY CURRICULUM – EVERYTHING YOU NEED
It felt amazing to wrap up my second photography curriculum. This includes everything you need to teach for an entire semester. Every handout, critique sheet, rubric, lesson plan, and PowerPoint is included so you don't have to plan a single day, other than pushing print on your computer. This includes 12 photography-based projects, 11 critiques, 11 artist research assignments, a photographer research assignment, a semester timeline, how to set up a Google Classroom and use Adobe Spark for assignment submission, and more. Check it out here.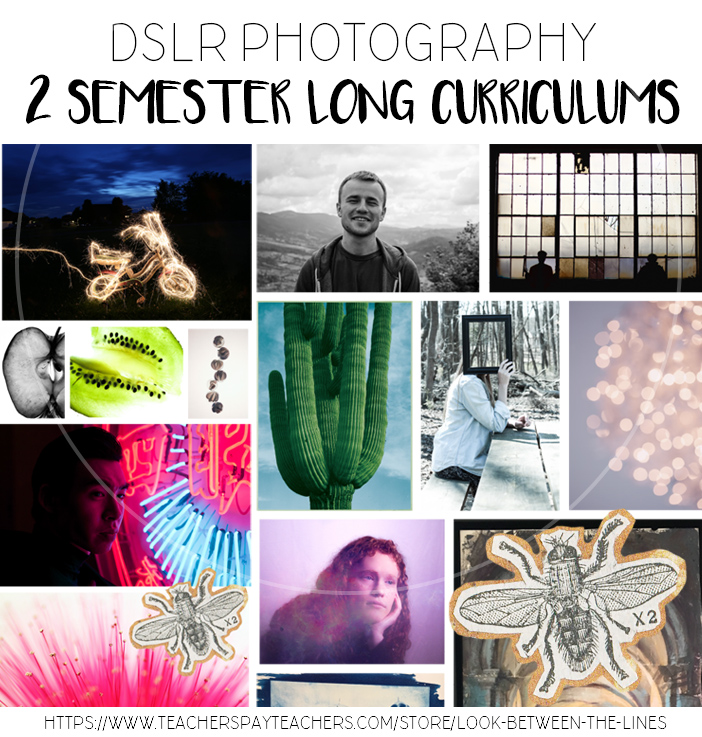 TWO PHOTOGRAPHY CURRICULUM IN ONE
With the completion of my Photo II curriculum came the bundling of my Intro to Photography and Photo II curriculums. Now you can get both semester-long curriculums for a discounted price. This includes everything you need to teach for an entire year of DSLR photography. There are 30 photography projects included in this curriculum pack. Check it out here.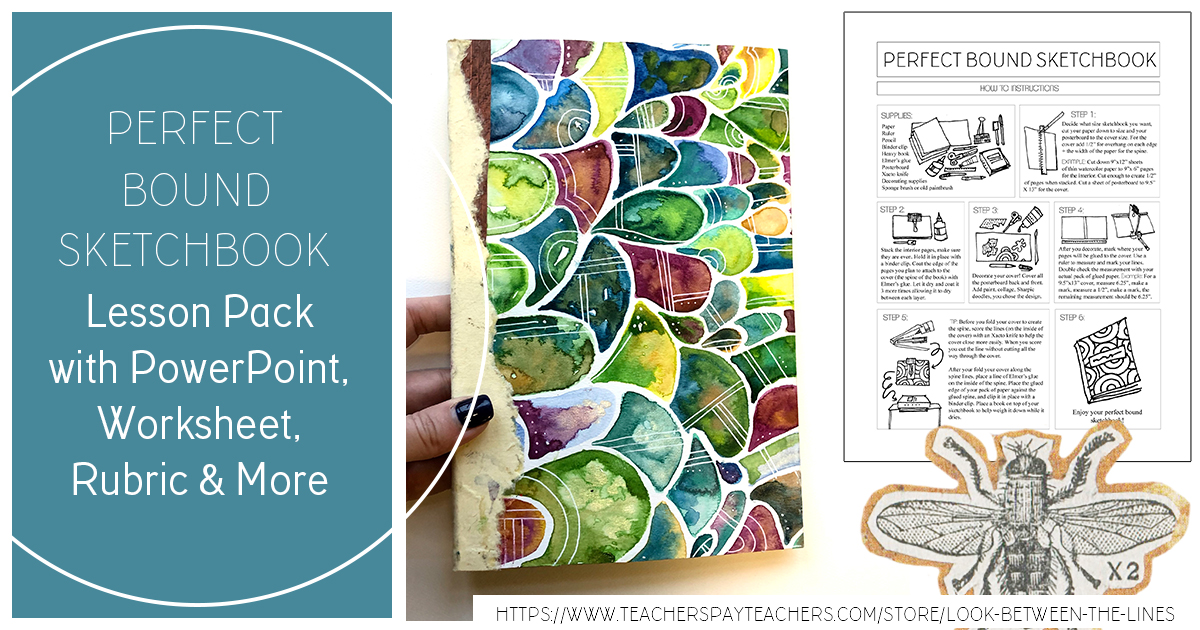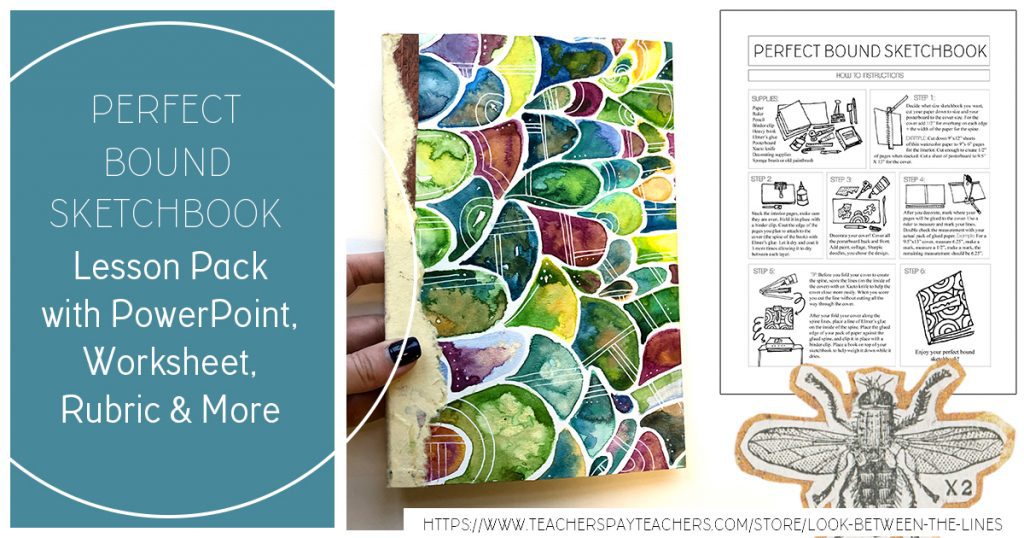 BOOKBINDING PROJECT
I tested out a new bookbinding process, perfect bound sketchbook, to create an easy and beautiful sketchbook. The materials are cheap and the end product looks like a book you could purchase from a store. The project can be found here and this has also been added to my bookbinding bundle, if you want a variety of techniques to teach in your classes. The bookbinding bundle includes 7 different sketchbook projects.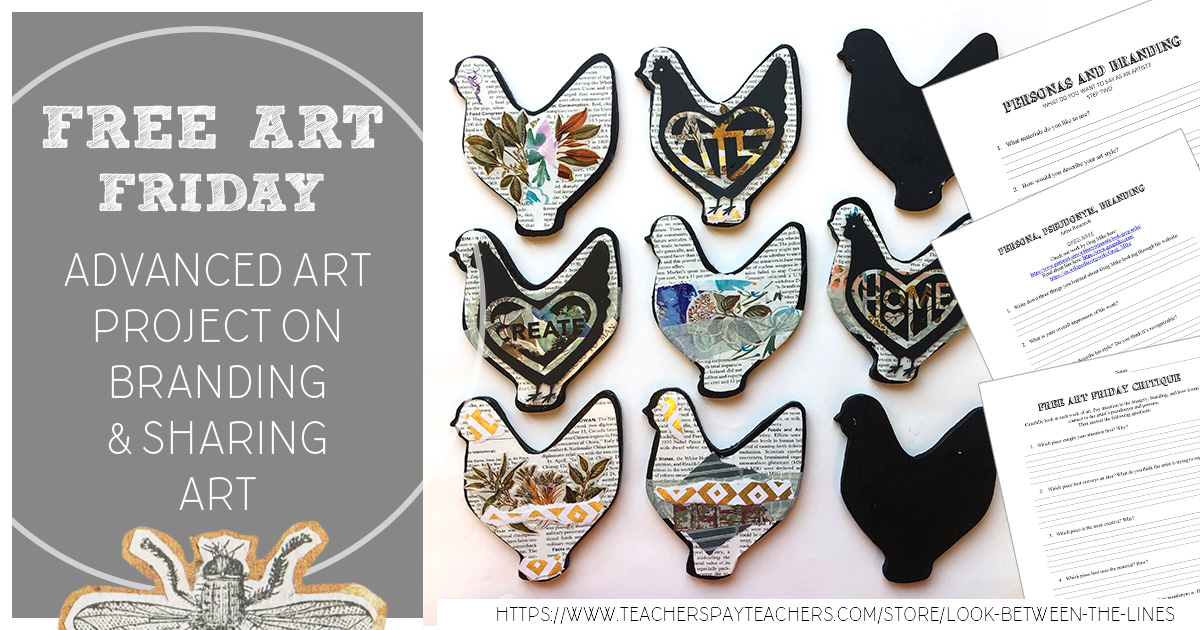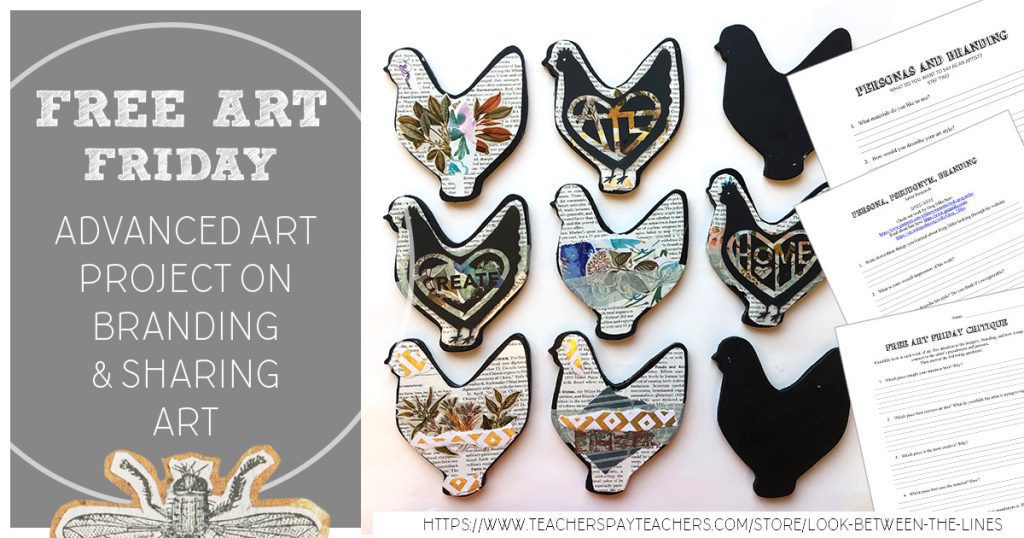 BRANDING YOURSELF AND SHARING YOUR WORK
I am thrilled to finally share my Free Art Friday project with the art teaching community. I have been obsessed with the Free Art Friday movement for years; and I began incorporating free art based projects in my classroom last year. It has been a huge hit with my students and is a great way to put a spotlight on all the things we do in the art room. This is perfect for advanced level high school students or it can be adapted for middle school students. Read more about it here.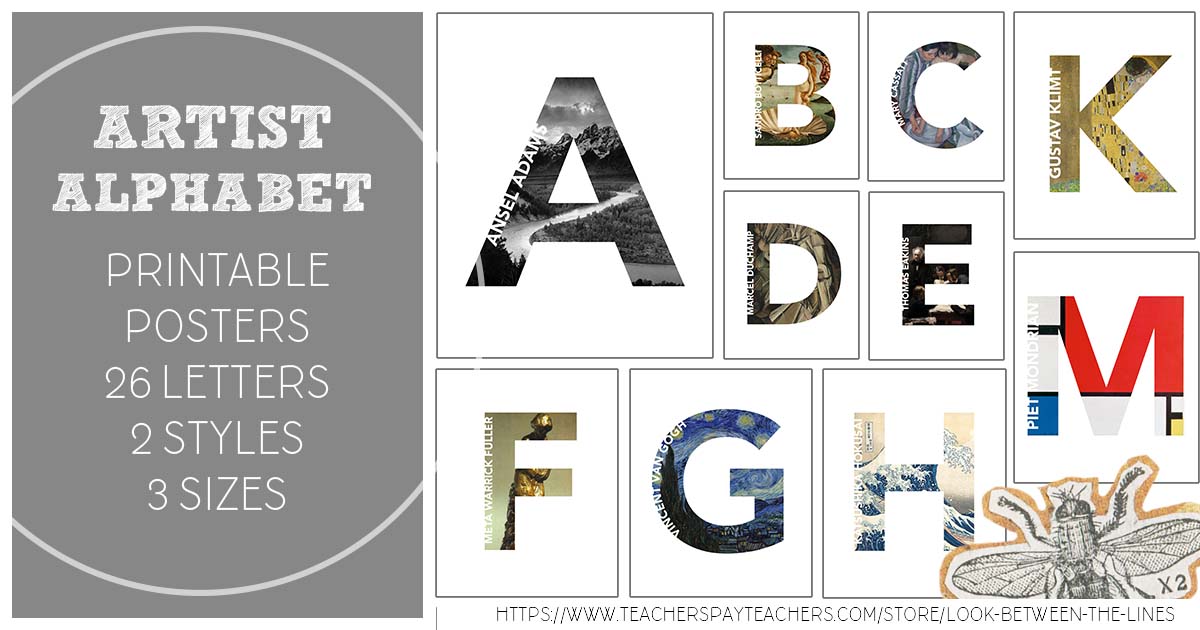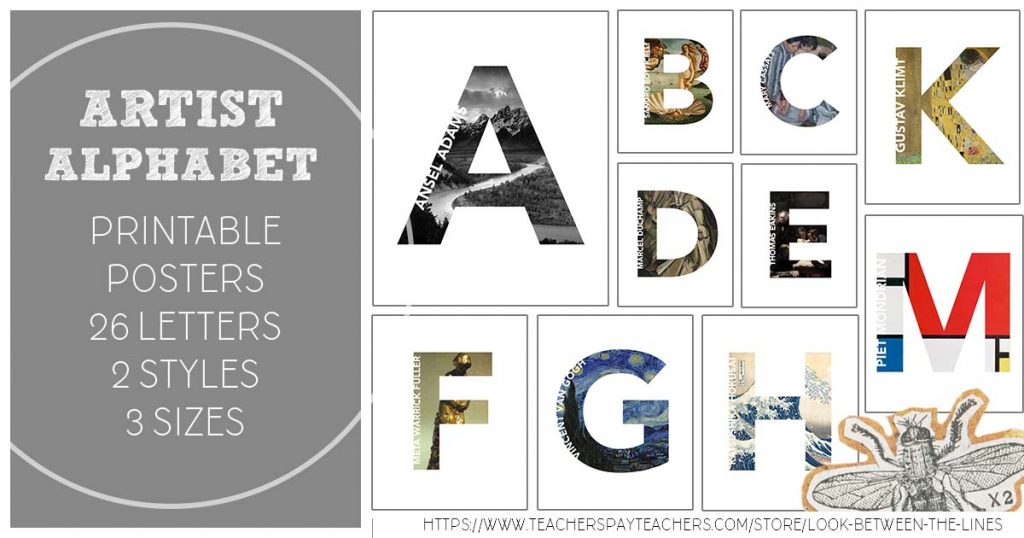 ARTIST-INSPIRED PRINTABLE POSTERS
I am finally wrapping up my most recent project, an artist-inspired alphabet. Each letter includes a different artist, who shares the letter in their first or last name. The posters come in two different styles and three different sizes, 26 different artists are included. You can easily print these out and display them for littles in an elementary setting or use them to spell out words in your secondary art room. Check out my first pack here.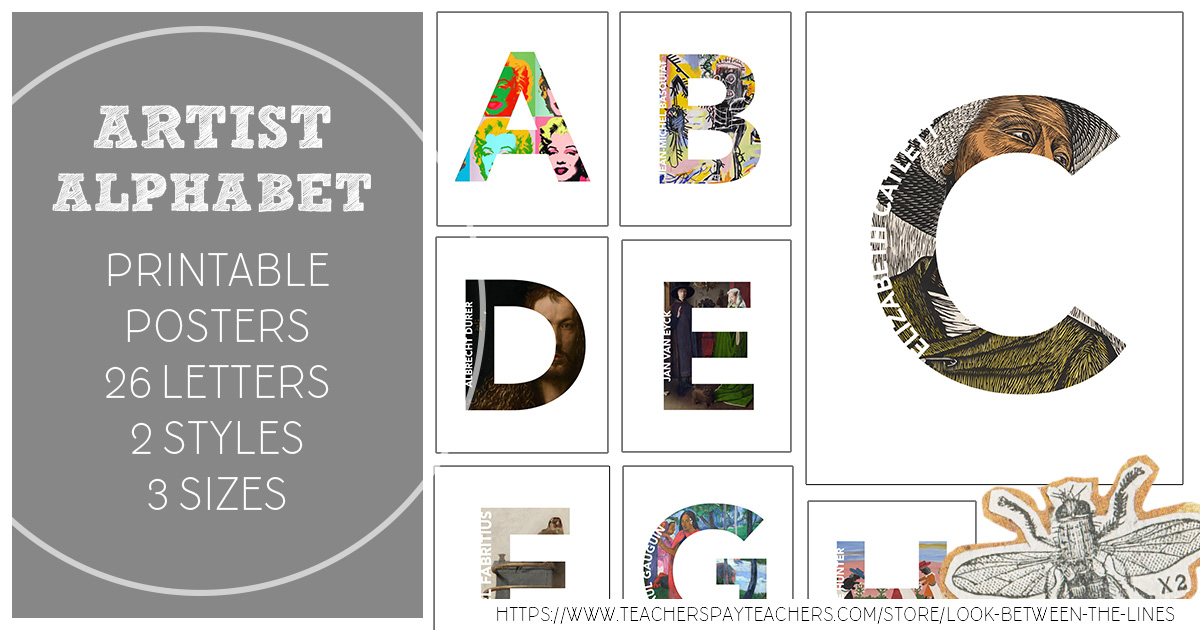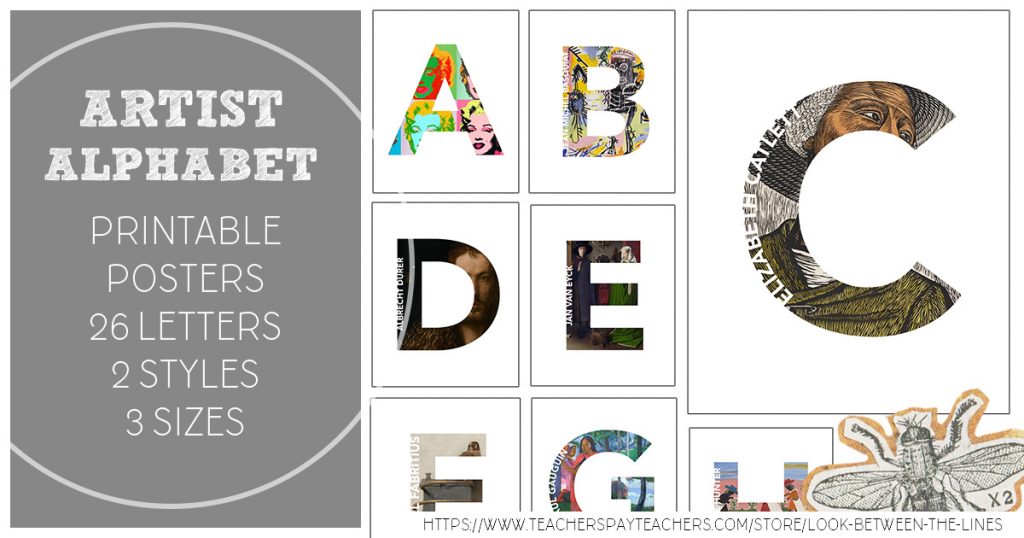 ARTIST ALPHABET PACK #2
I just posted my second alphabet artist pack, with 26 more artists included. It was too difficult to select just 26, so it inspired me to create three different versions of my alphabet posters. The third version will be posted tonight and the three packs will be bundled soon at a discounted price. Be sure to follow my TPT store to receive updates when new products hit my shop.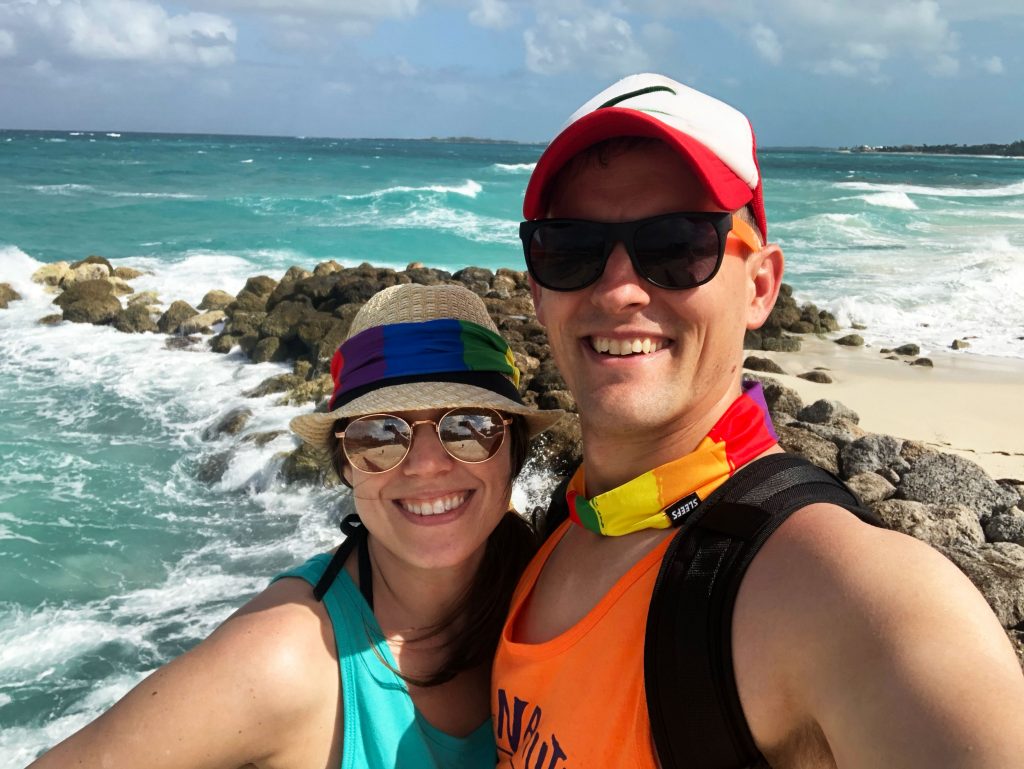 Until next time I will be dreaming of my recent trip to the Bahamas to celebrate dear friends who will be tying the knot in April. Follow me on TPT, Facebook, Instagram, and Pinterest for updates on all my art and art teacherin'. Check out more visual journal blog posts here. Shop my education resources here.
Related Posts