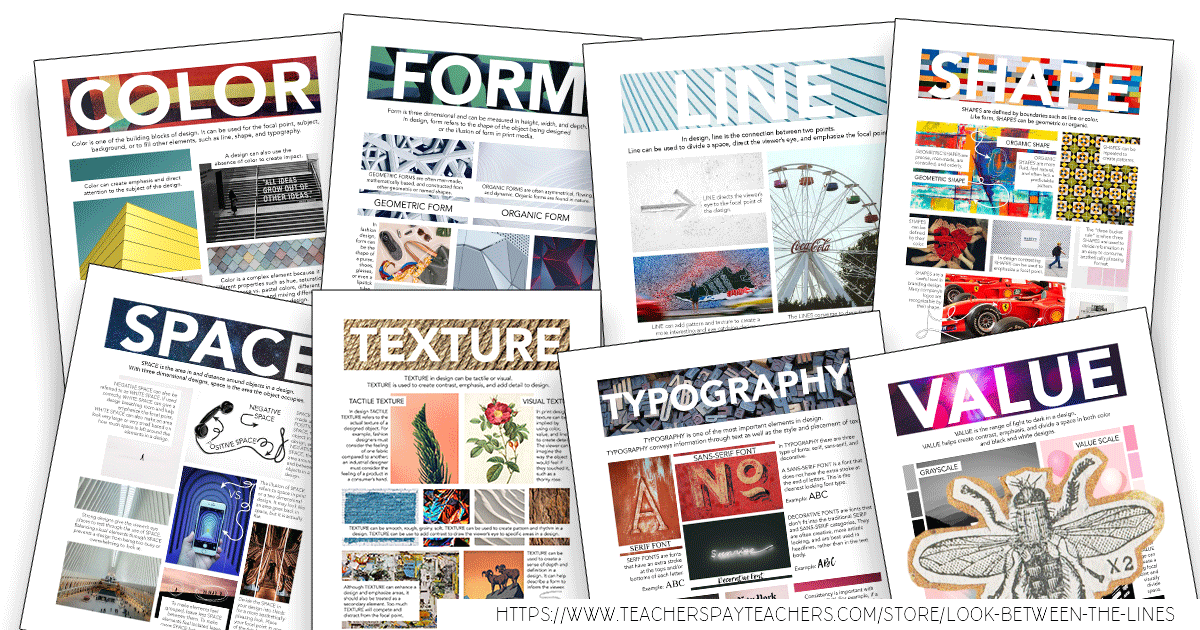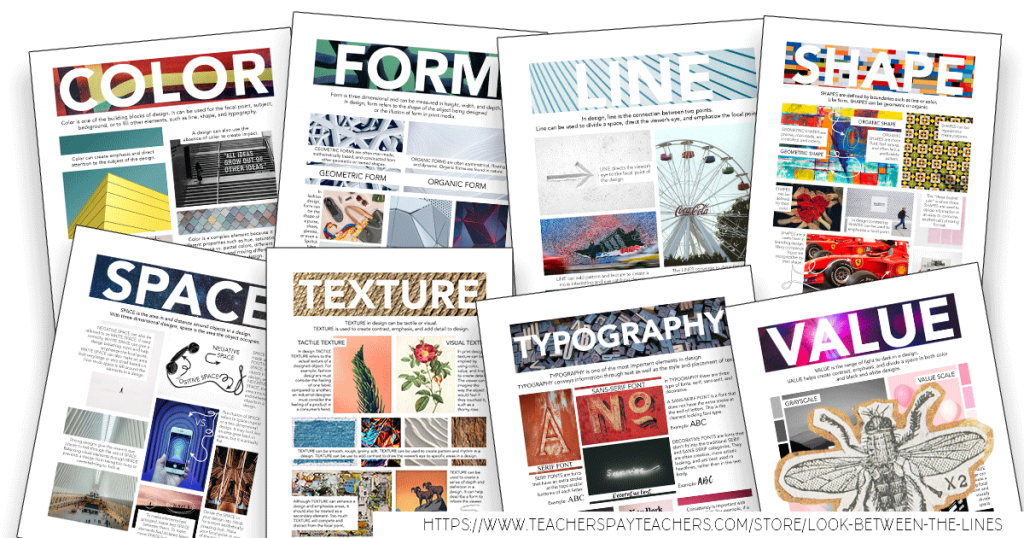 Check out my latest TPT product, an elements of design worksheet bundle, pictured above.
As I approach the end to this very bizarre school year I have started to look ahead to next year. Many changes are coming my way and I am distracting myself from distance learning with planning for the future.
Next year I will be moving from my beloved classroom of 5 years to bunk up with the art teacher across the hall. In terms of scheduling, this makes sense, my room will go to a middle school art teacher who needs the space more than I. It also means a new challenge for me, overhauling another art room! This will be my third room at this school. At least it keeps me busy.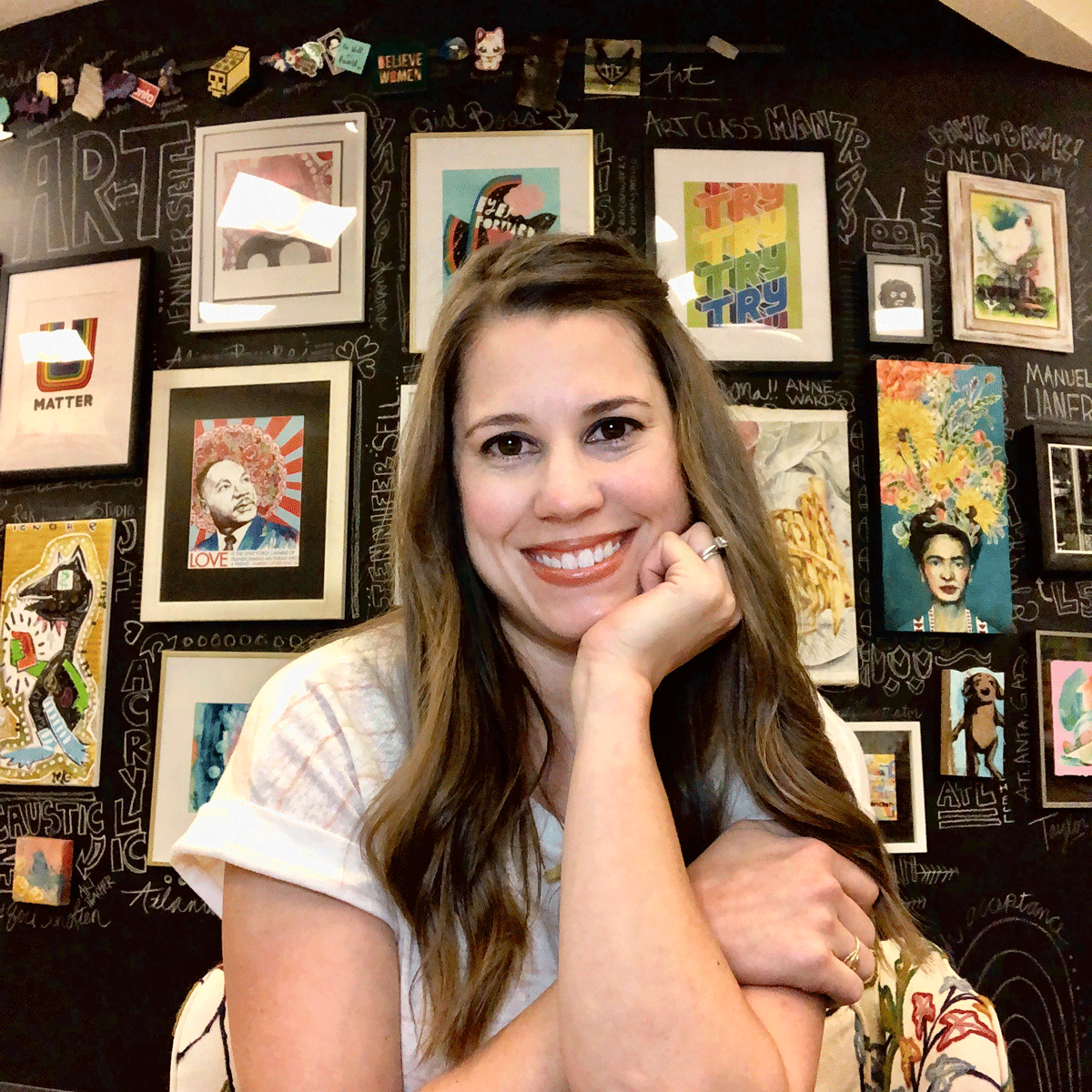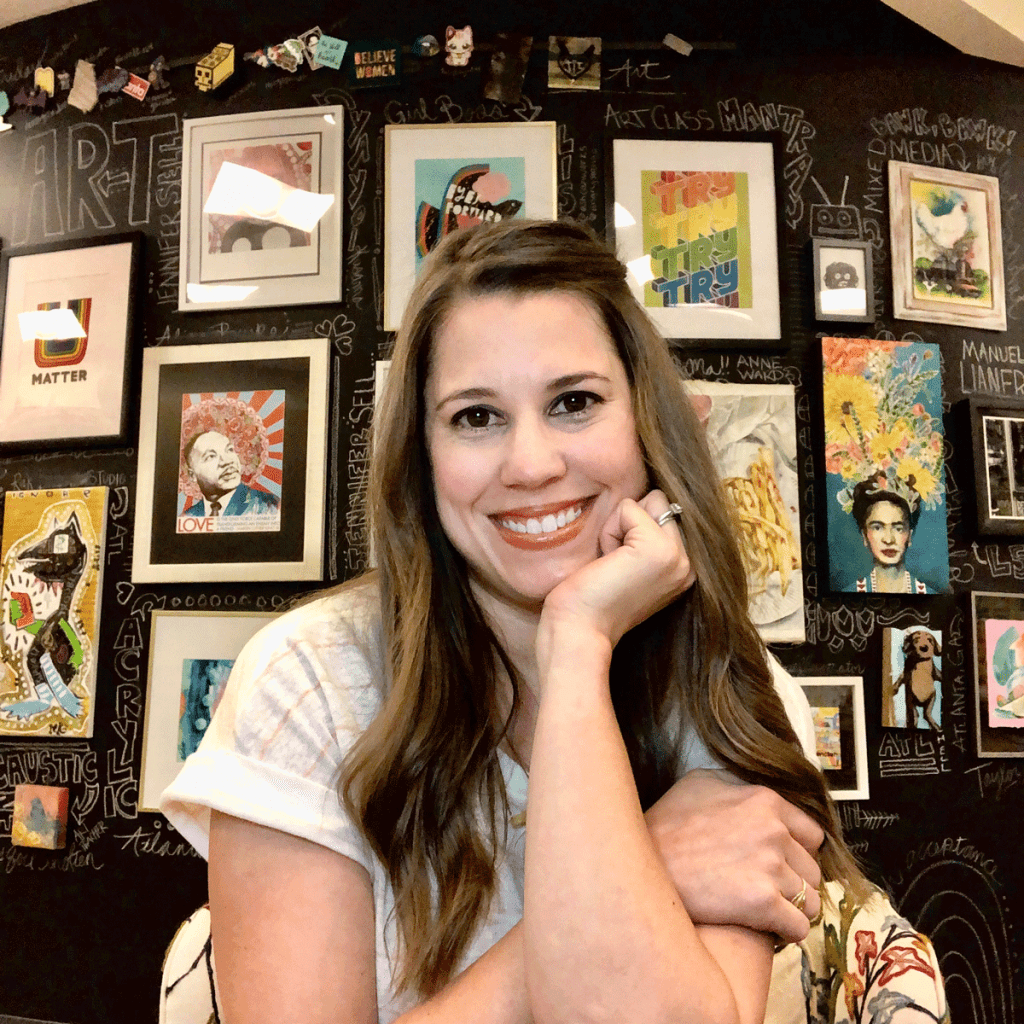 I will greatly miss my artist inspiration wall, but I will find a way to set up something similar the new space. My coworker has given me permission to take over and decorate… she has no idea what she has agreed to…
I am also moving from teaching 3 classes a semester and being the fine arts administrative assistant, to teaching 5 classes a semester and becoming a full time teacher at my school. I will miss many aspects of the administrative assistant position, but I am so excited to be able to focus just on teaching again.
The transition to full time teaching was made possible because of the addition of a new course: Introduction to Design. I will be teaching four sections of this class in our amazing Mac lab. Students will learn about the building blocks of design, design thinking, graphic design, web design, user experience, and they get to select a focus between urban design, fashion design, game design, or interior design.
Between moving classrooms and designing a brand new curriculum from scratch, I will stay busy. But, I am so excited to embark on this new project. As I develop my design curriculum I will share my lessons here and on my Teachers Pay Teachers shop. I just completed the first piece, handouts that go through the eight elements of design: color, form, line, value, shape, texture, typography, and space. Check them out here.
If you are interested in the elements of design worksheet bundle, distance learning resources, or any other art education products, now is the time to shop! My entire store will be 25% off today (5/5/20) and tomorrow (5/6/20), use the code THANKYOU20 at checkout. Check out past blog posts about my products to read about other resources to make your teaching life easier.
To all you teachers out there, I hope you are surviving! Good luck wrapping up your year in distance learning. Summer is on the horizon.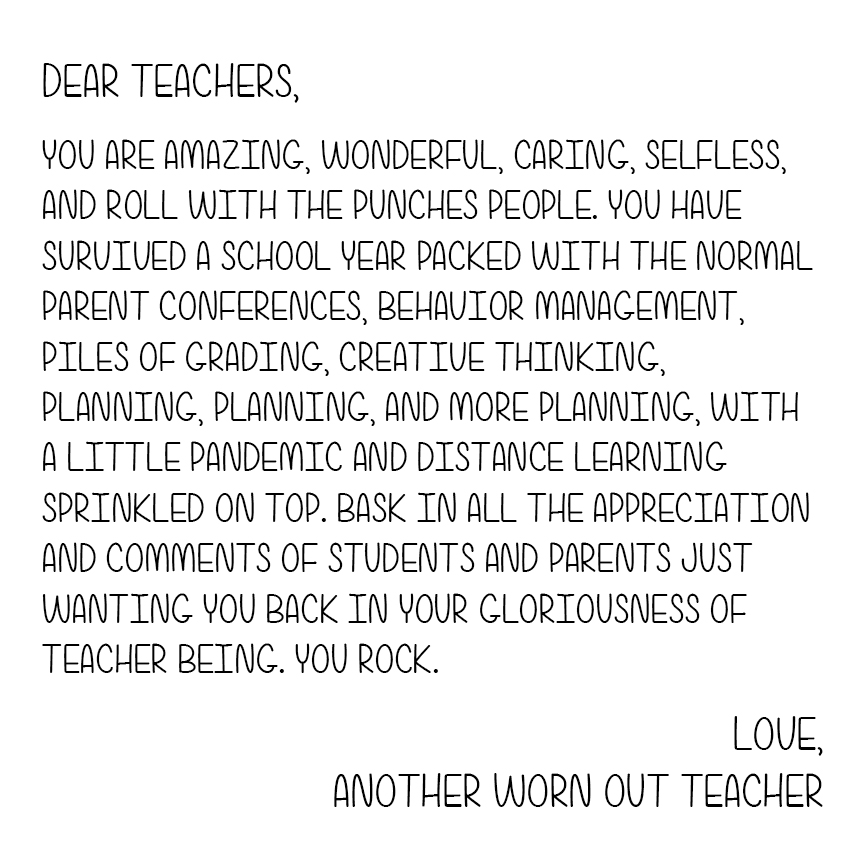 Don't forget to follow me on Facebook, Instagram, and my TPT. Thanks for stopping by!
Related Posts