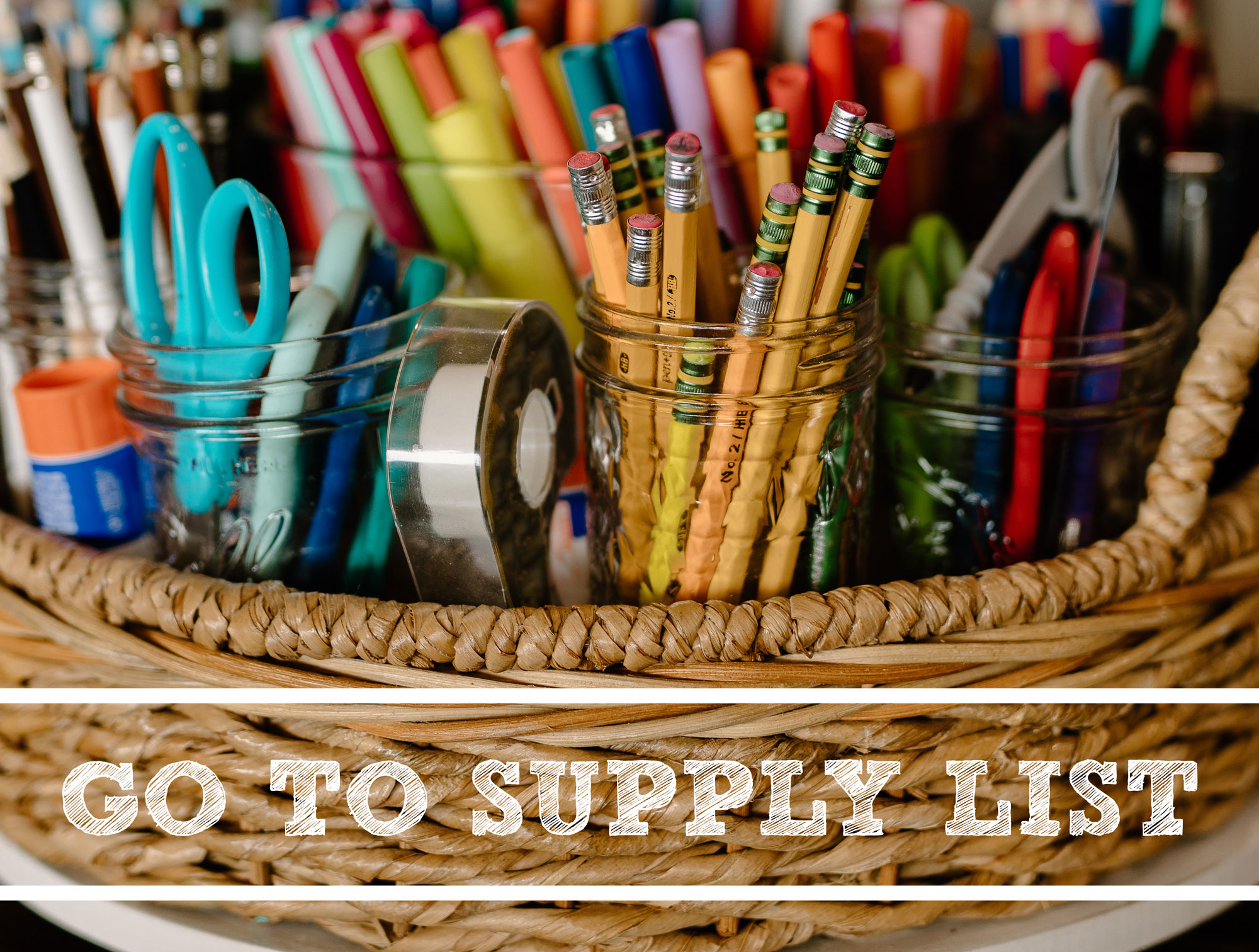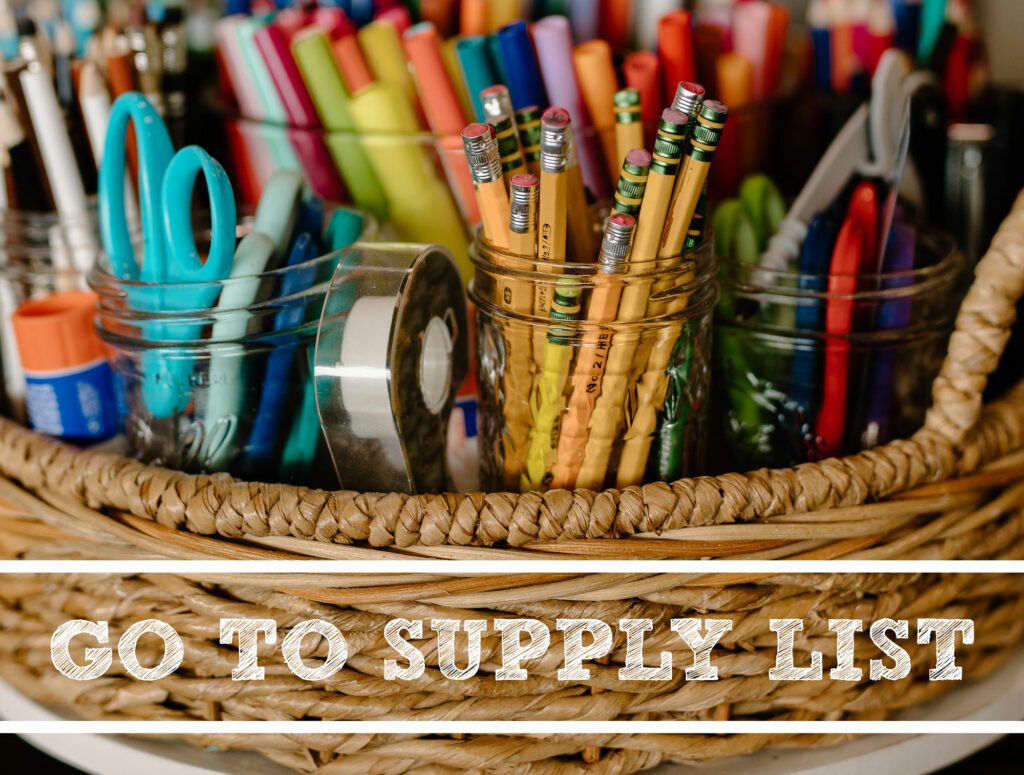 For me, no two years of teaching art had the same classes or schedule. This meant my supply list varied greatly from year to year. However, I always had the same base supplies I ordered regardless of what I was teaching.
Even though your courses may look different than what I taught, I hope this supply list will give you a base for what to order. I ordered almost everything through Blick, we had a local store as well as an online school account. Blick has many fine art supply brands and options. If I couldn't find what I needed at Blick I sometimes turned to Amazon, Michales, Binders (another local art store), and similar.
I highly recommend putting in an initial supply order BEFORE pre-planning. Typically, I would order my first batch of restocking supplies at the end of the school year, this was the best way to use up the remainder of my budget. When I arrived for pre-planning it was like Christmas morning unboxing my first batch of supplies. During pre-planning, I would order supplies for the first two weeks of projects, if not the entire semester.
If you are new to a school or don't have any leftover budget from the previous year, I recommend getting in touch with your administrators or bookkeeper to see if you can use a portion of your budget to order supplies now. If they prefer you wait until the school year starts, order supplies on day one.
Must Haves:
These are the supplies and brands I ordered most years no matter what my budget was (which ranged from $0 and putting in wish list items to my admin, to thousands of dollars). The quantity will vary based on the number of students you are teaching.
Download a PDF of this list for future reference below.
Donation Requests:
While I taught at a not well funded school I had to get creative with my resources because I wasn't given a budget for the first 2 years. They allowed me to submit a list of must-haves (pencils and paper) but the rest I had to figure out on my own.
Because of this constraint, I requested students in every class to donate the following supplies. I considered this a class fee and required it as a homework grade. However, I always emphasized that if a student couldn't bring in supplies for any reason I would exempt them from this no questions asked. 95% of students in my class would bring in supplies and it helped make those consumables last much longer.

If You Have a Big Budget:
My second art teacher job was at a well-funded private school. I taught in 3 different equally enormous, beautiful studio classrooms. I had a budget I couldn't believe and I was able to add "big ticket items" to a wish list every year. Most years I got those big-ticket items as well. With that lovely budget, I was able to order just about anything I wanted for my classroom. These are some of the spoils I purchased for my students with those funds:
If you place an order at the beginning of the school year be sure to consider what you will need on the first day of school! More on that tomorrow.
Whether you are a first-year teacher or a veteran teacher I hope you find information to help the summer to school transition easy for you. While you wait for the first day check out some first day of school project ideas and art projects to keep on hand during the school year.
Don't forget to follow me on Instagram, TikTok and Facebook. Subscribe here to get updates and info straight to your inbox. Until next time!
Related Posts