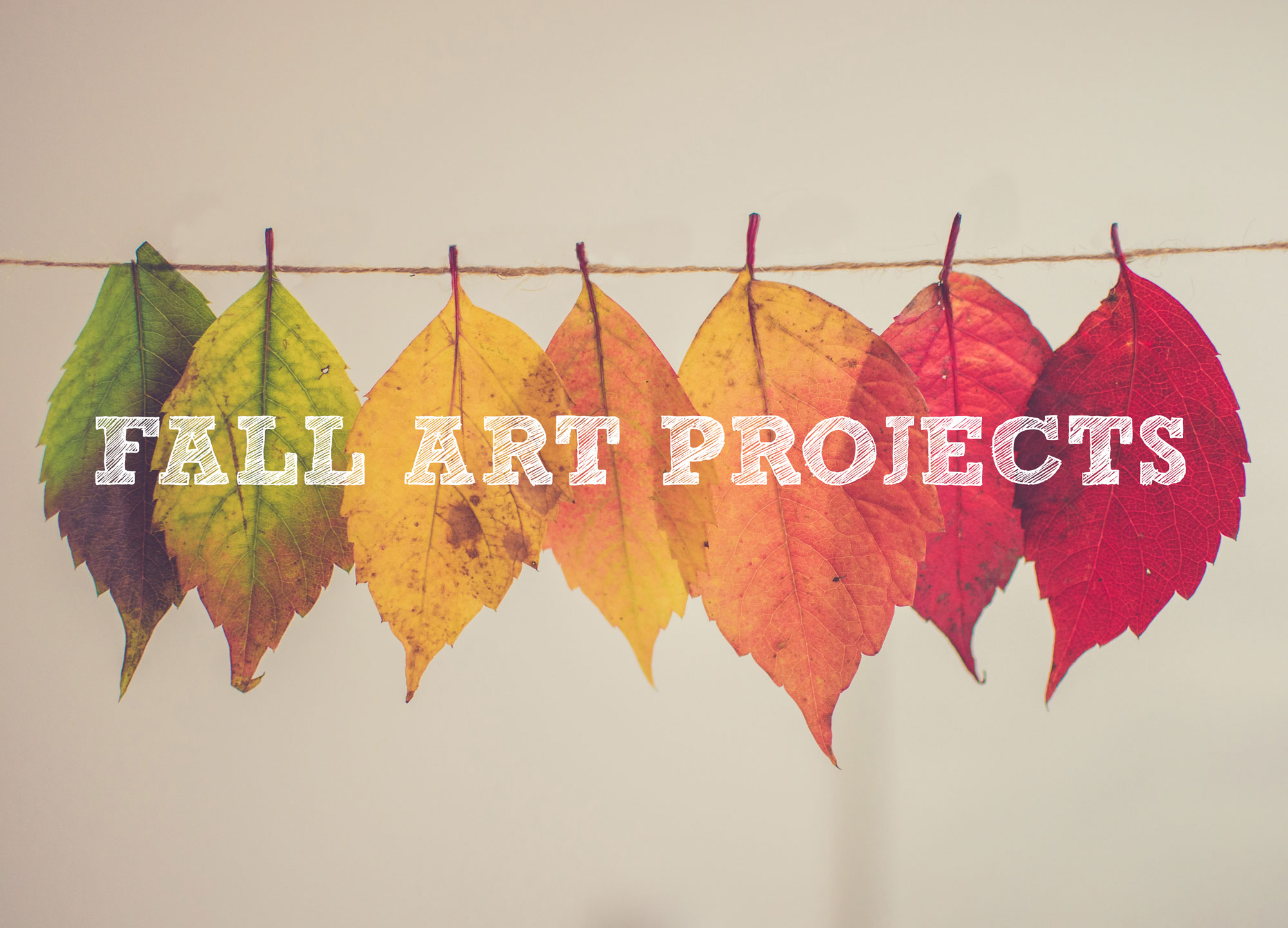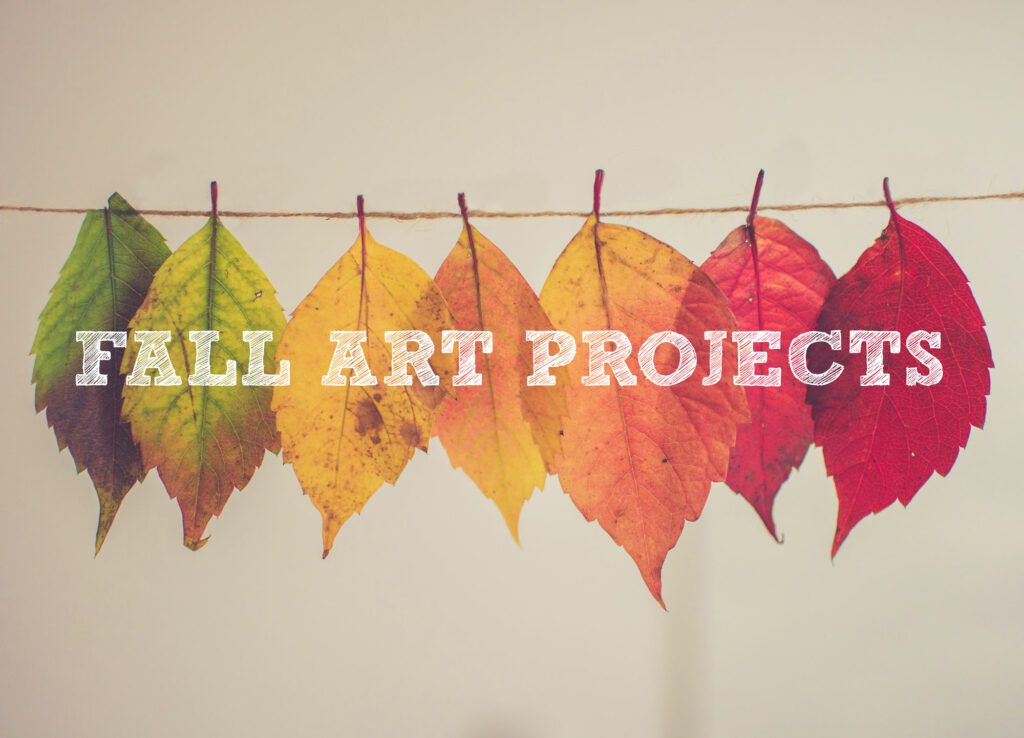 Crisp mornings have finally arrived in the south. I am soaking up all things pumpkins, fall leaves, and cool weather. It inspired me to compile my fall projects in one spot to help inspire you this season. Halloween is quickly approaching but you still have the entire month of November to cover fall projects in your art class. Check out four fall project ideas to use in elementary, middle, or high school art classes.
ELEMENTARY FALL ART PROJECT IDEAS
Heirloom Pumpkin Project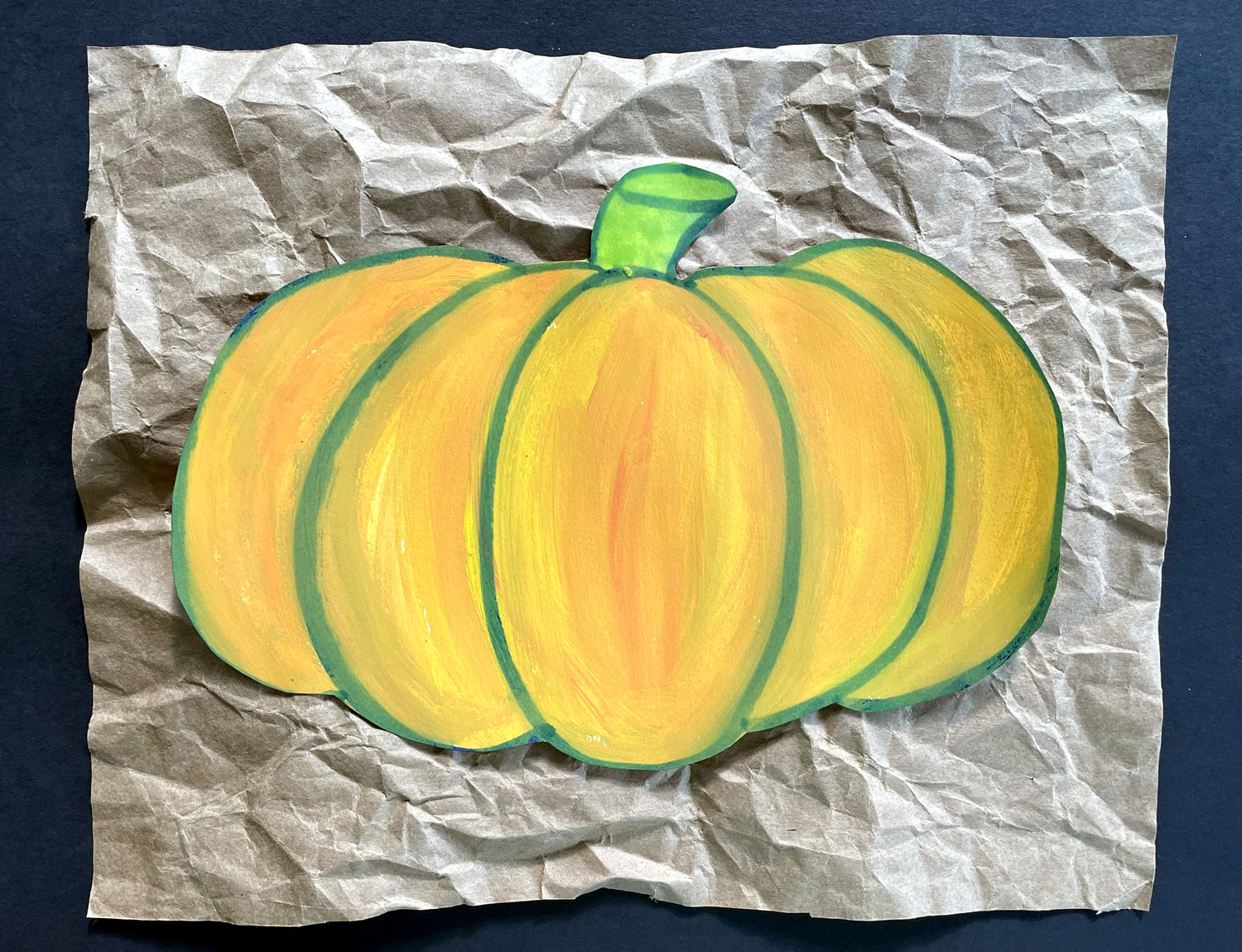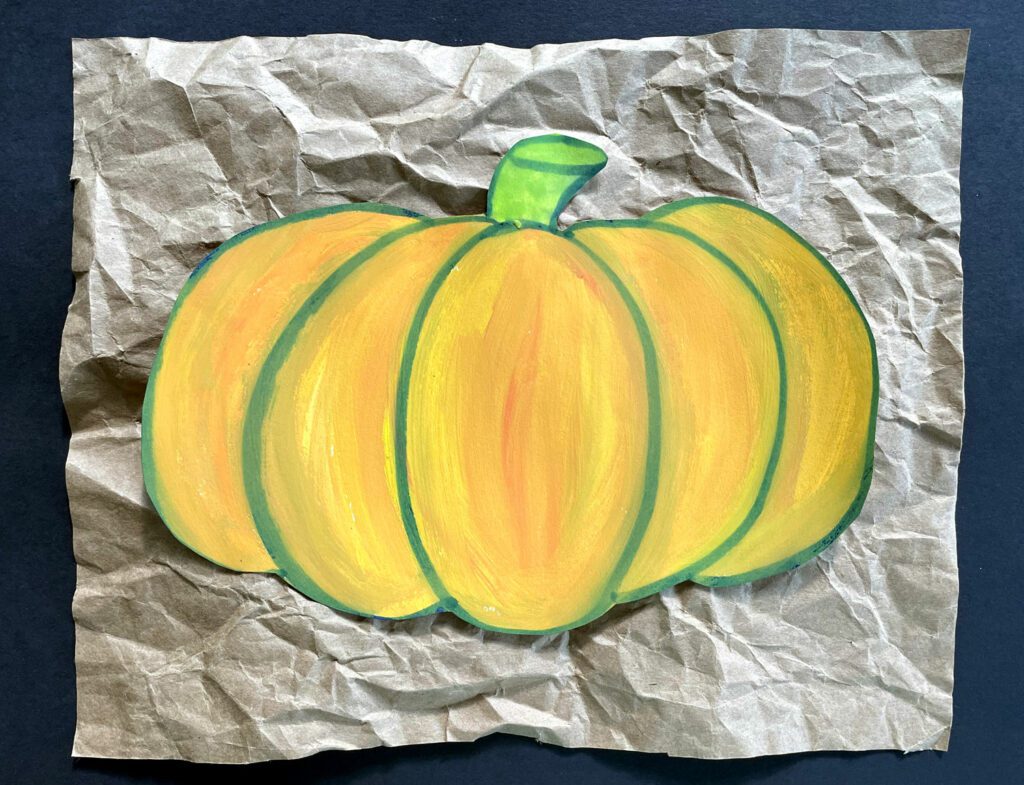 Cover important art techniques from comparing shapes and forms, mixing colors, and adding value with a pumpkin project. Encourage students to think beyond the orange jack-o-lantern and be inspired by heirloom pumpkins in shades of yellow, red, green, and brown. Look at different shapes, lumps, bumps, and more.
I love this fall art project because of the range of display options you have. Overlap a class of pumpkins to create a pumpkin patch. You can also display them individually on crumbled-up brown paper bags and look at contrast and texture.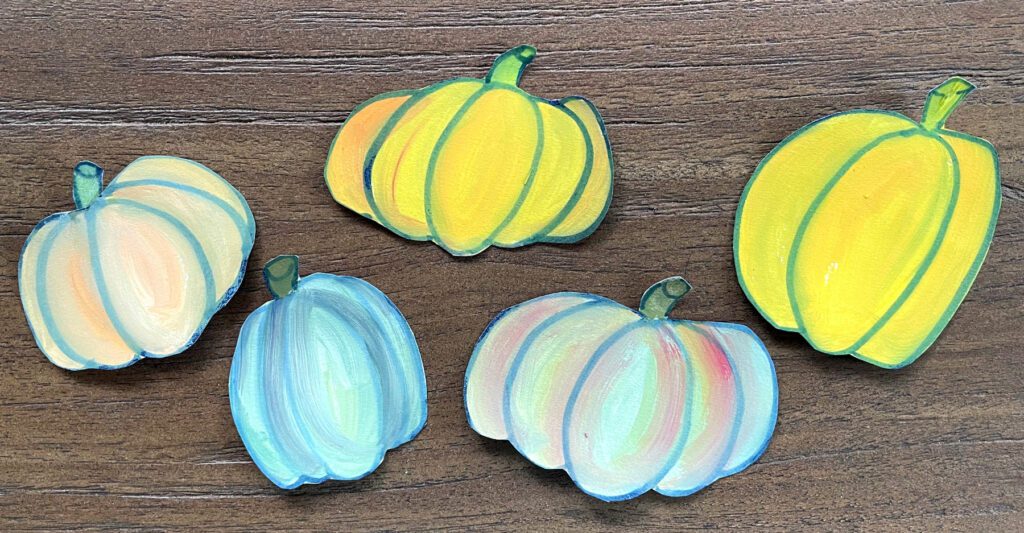 If you want to hit the easy button and get presentations, activities, and guides drop-in-ready, check this project out on my TPT shop here.
Fall Leaf Painting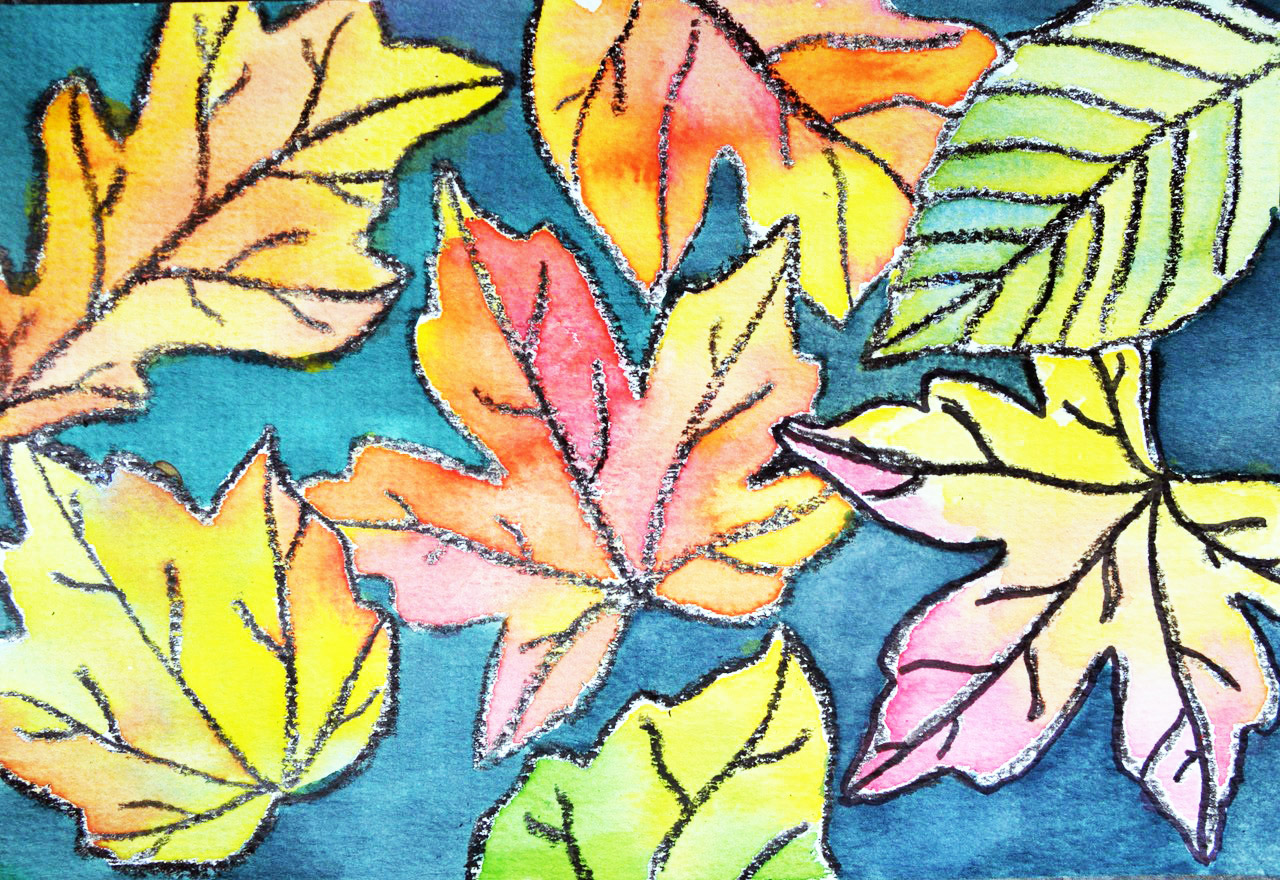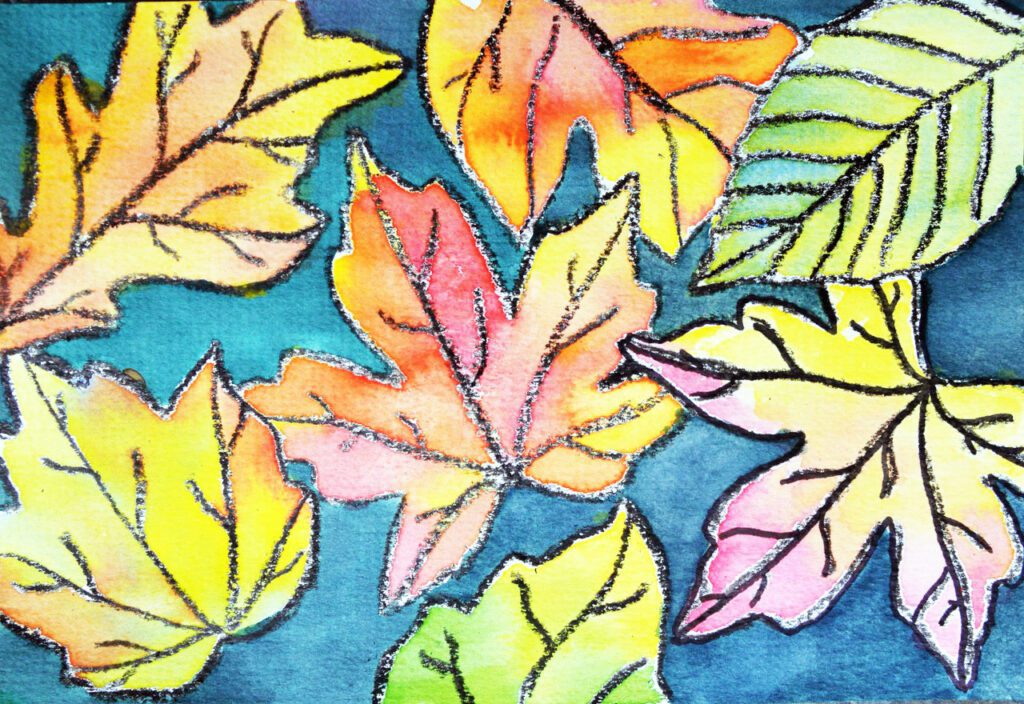 My favorite elementary fall project has to be this watercolor leaf painting. Students learn about warm vs. cool colors, overlapping, value, and color mixing. Crayon is used to outline leaves and add details. A cool color watercolor background is painted first. Next, wet on wet watercolor technique is used to blend warm colors into the leaves. These paintings are show stoppers when displayed. Hit the easy button and get the full lesson pack here.
MIDDLE OR HIGH SCHOOL FALL PROJECTS
Painted Pumpkins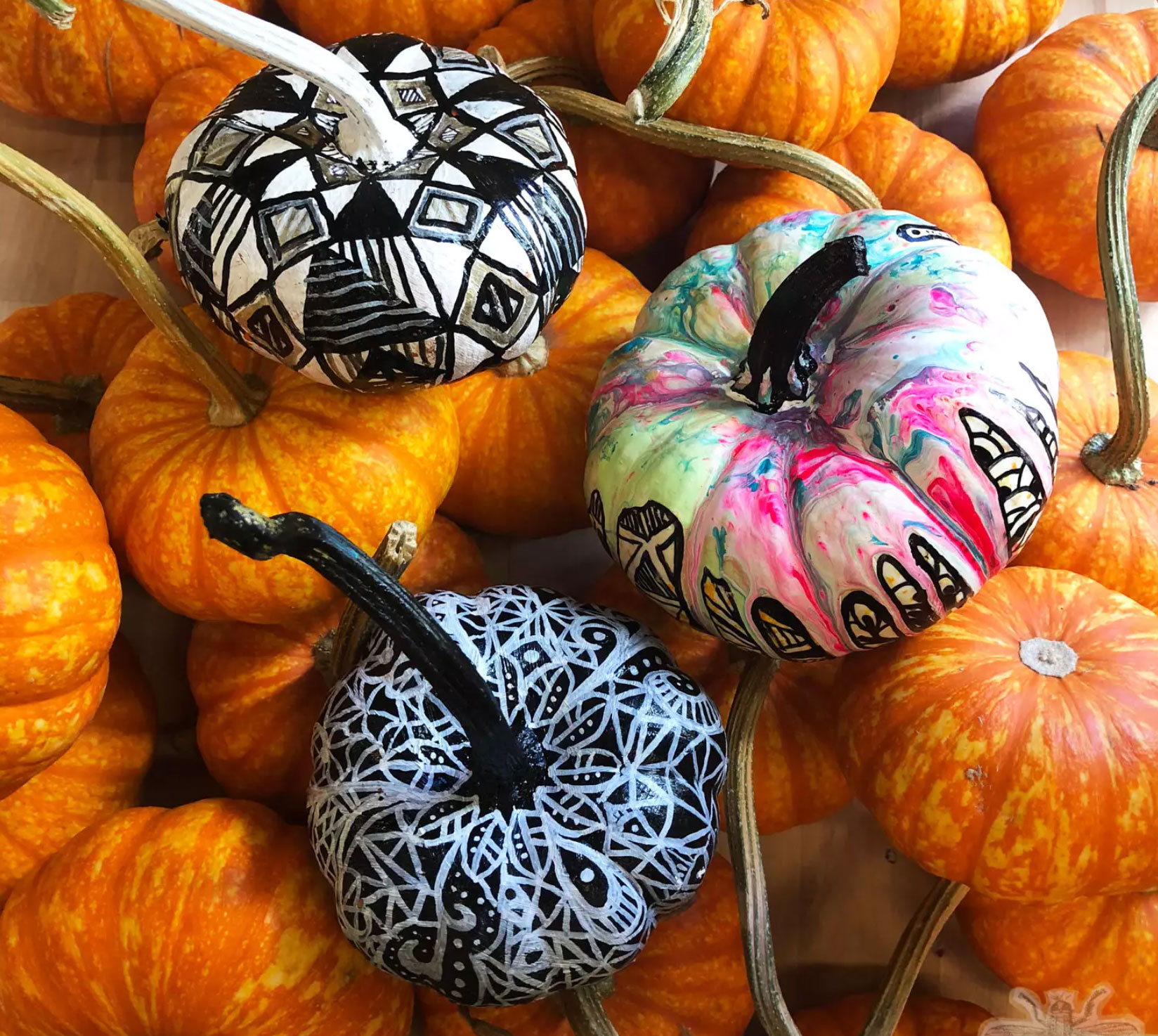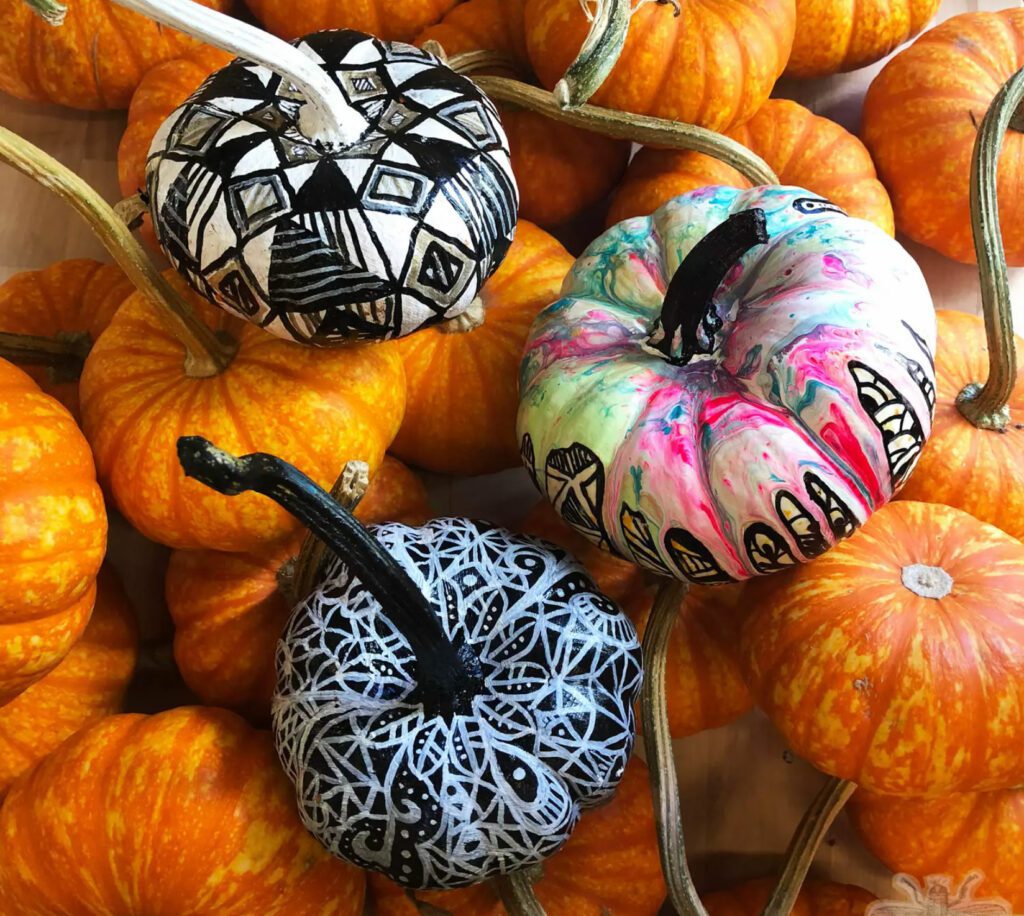 Your students will have so much fun decorating mini pumpkins with paint and paint pens. I am always blown away by the creative designs my students come up with for this quick, one-day fall fun activity. I have full details in a blog post here and the lesson pack here.
If you are tight on funds and can't purchase pumpkins for each student you can have students draw pumpkins and add paint decorations to their drawings. Encourage them to explore paint pouring, Zentangle designs, patterns, art history replicas, and more.
HIGH SCHOOL ART
Relief Pumpkin Carving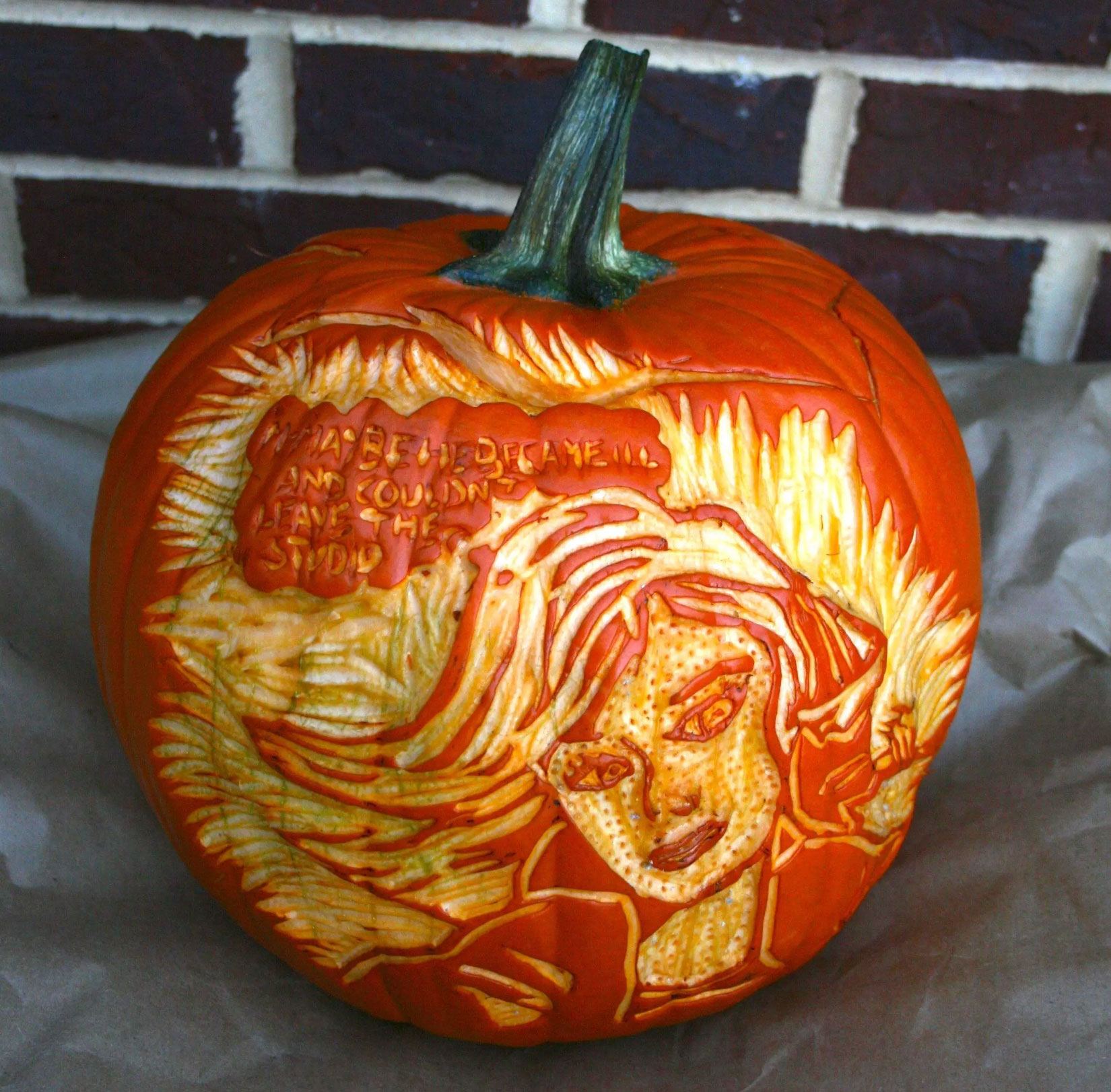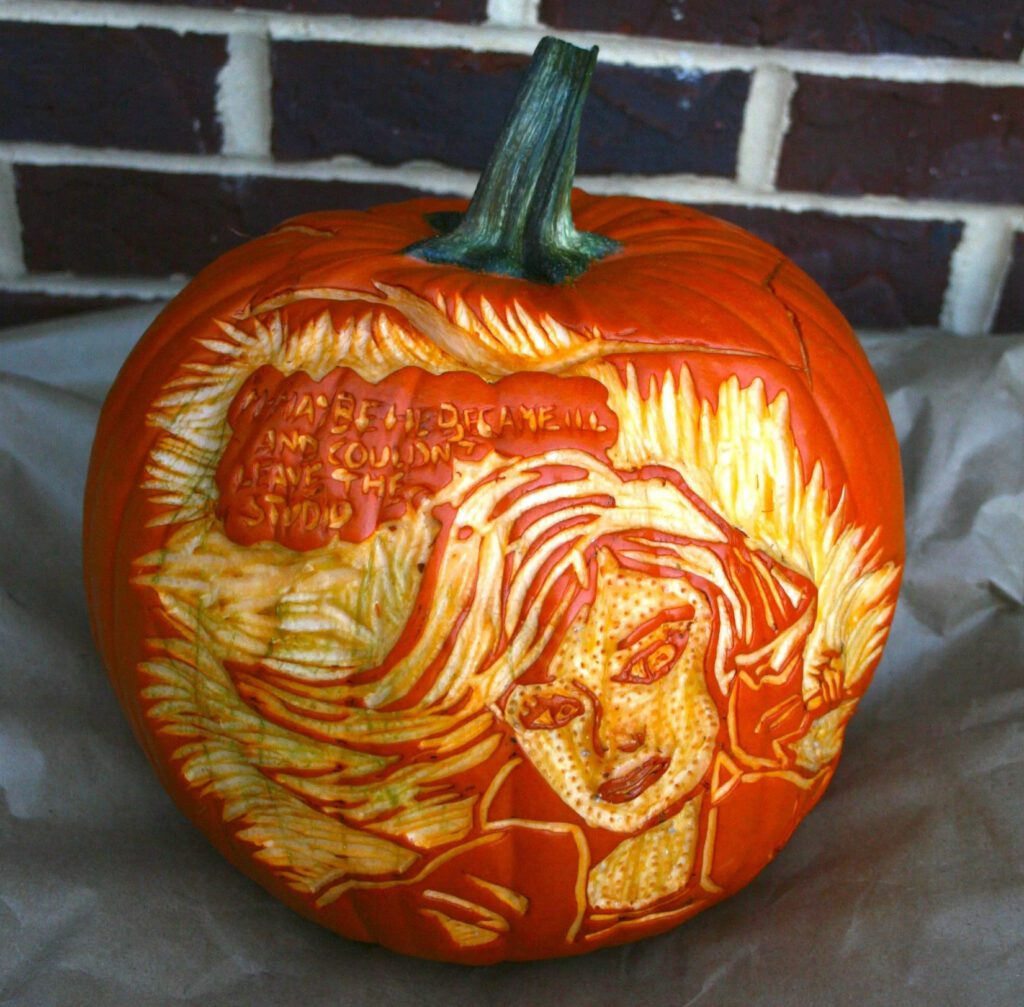 Incorporate art history and fall inspiration into your sculpture class with relief pumpkin carving. This project takes more planning and a week of class time; but, it's all worth the effort when you see these beautiful pumpkins on display. Read full details in a blog post here and check out the lesson pack here.
ANY GRADE LEVEL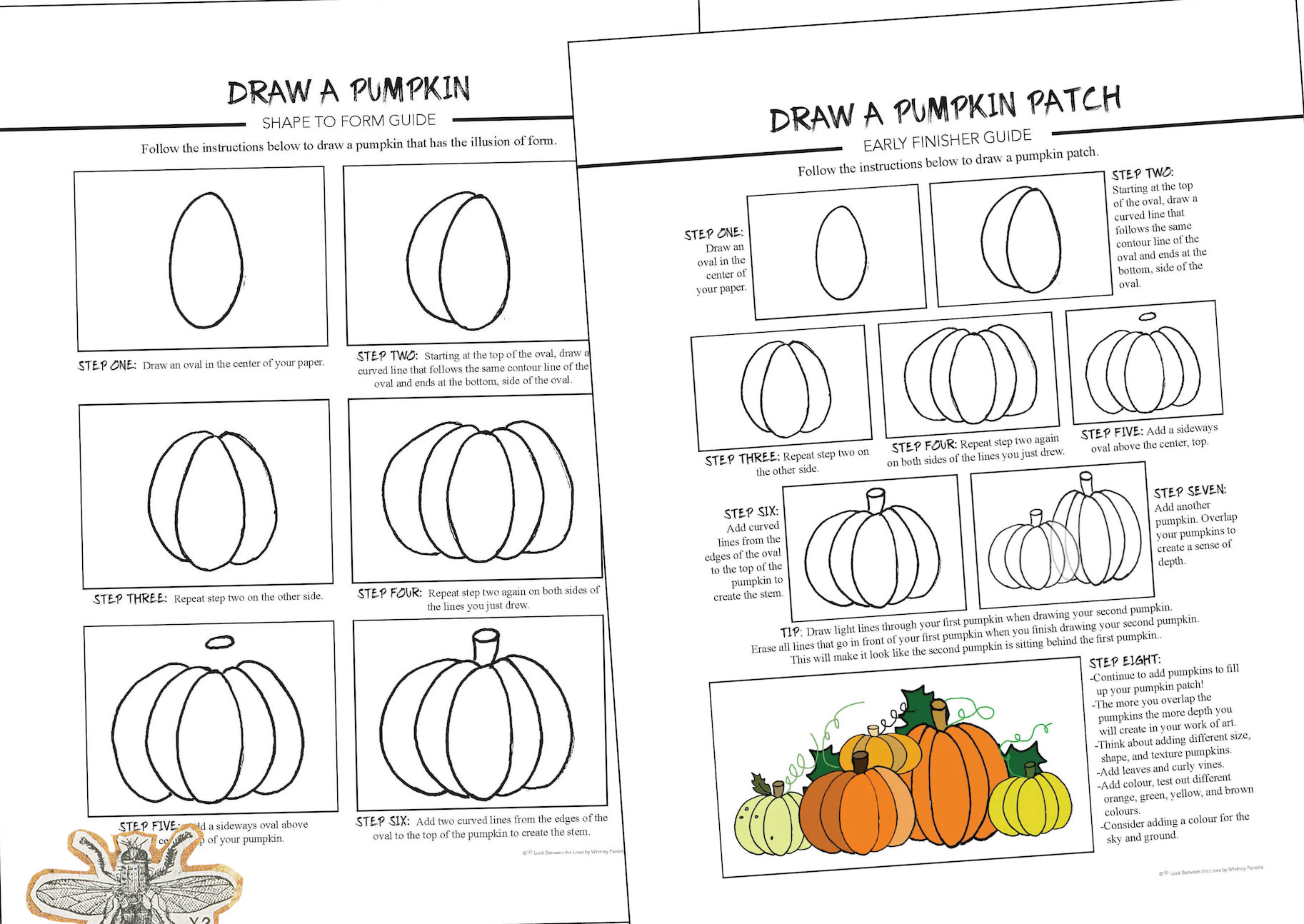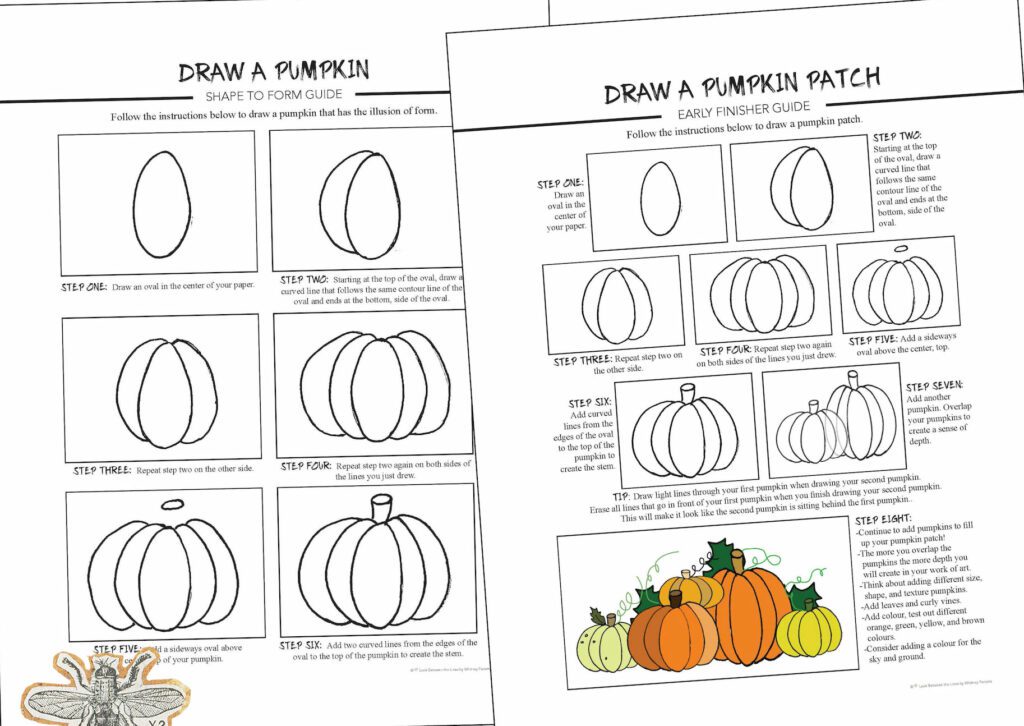 At any grade level, you can teach students how to draw pumpkins with an illusion of form. Have them create one or a pumpkin patch. This activity is perfect for a one-day fall art activity, early finisher, or as a sub plan. Check out the handouts here.
I hope this list of fall art project ideas helped inspire your next fall activity. Thanks for stopping by! Don't forget to follow me on Instagram and TikTok for weekly visual journal demos and other project ideas. Subscribe here to get freebies, project tutorials, and more straight to your inbox. Until next time!
Related Posts