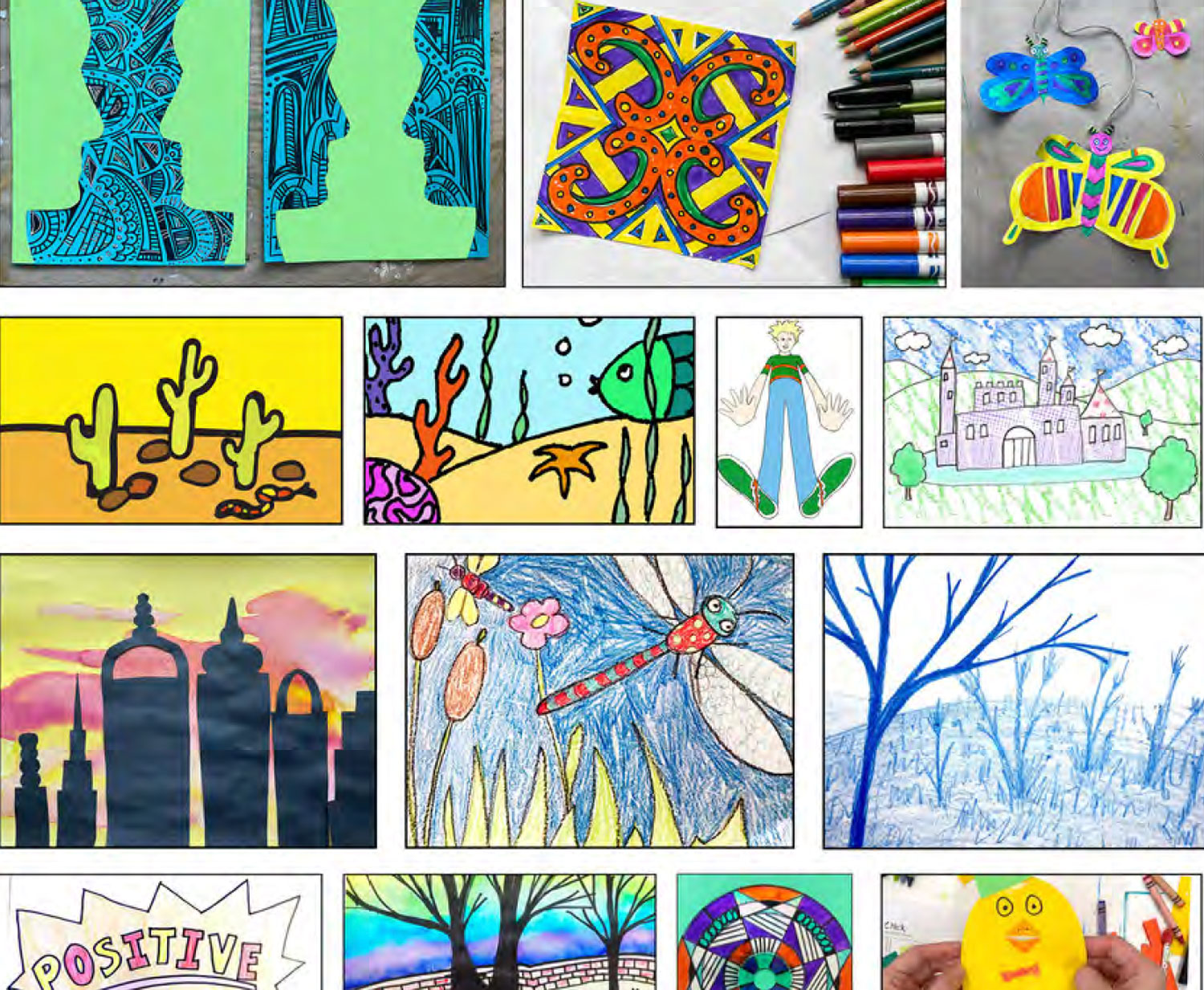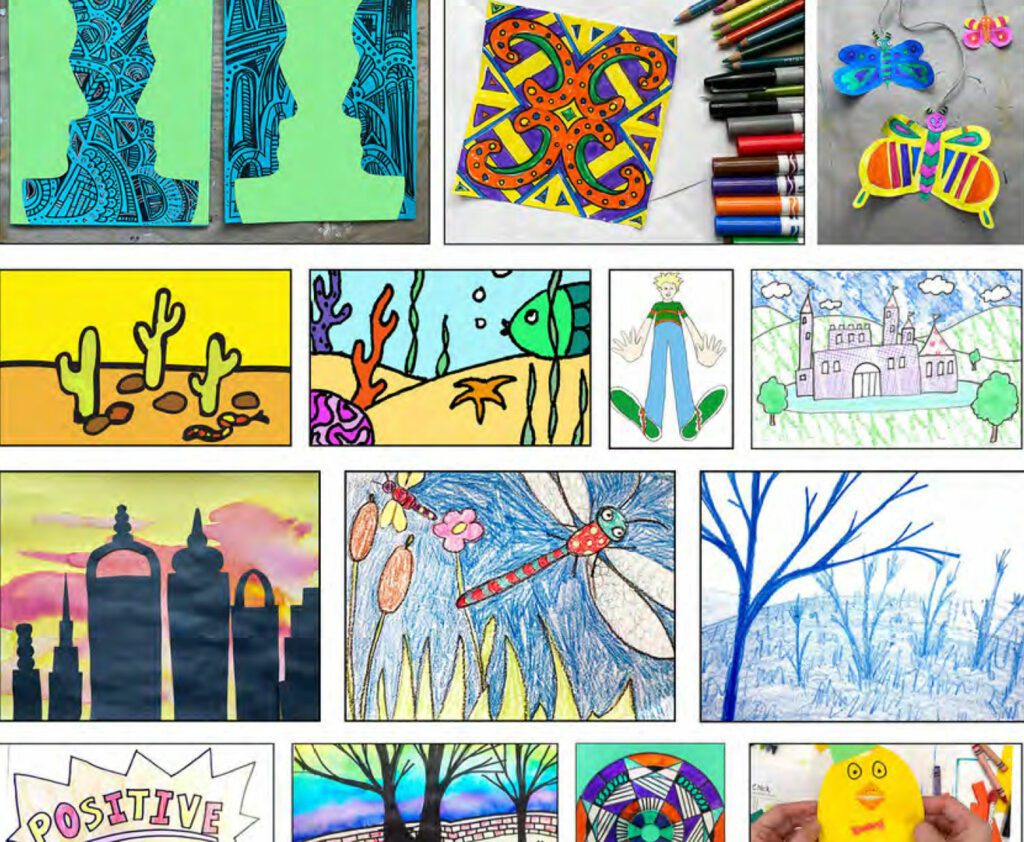 Elementary art class is such a special time. It's a place for students to strengthen their creativity, think critically, and problem-solve. Here they have a chance to express themselves and learn more about their personal aesthetic and style. There is nothing better than the excited chatter of students as they come in each week, they love being in art because art is FUN!
I focus on teaching the basics in elementary school. This includes the elements of art, principles of design, composition, basic drawing, painting, sculpting techniques, and more. Even though students are working on building blocks of art they have room to express themselves and make one-of-a-kind art in every project. Check out my latest projects & popular projects below.
Elementary Art Lesson Ideas-First Day of School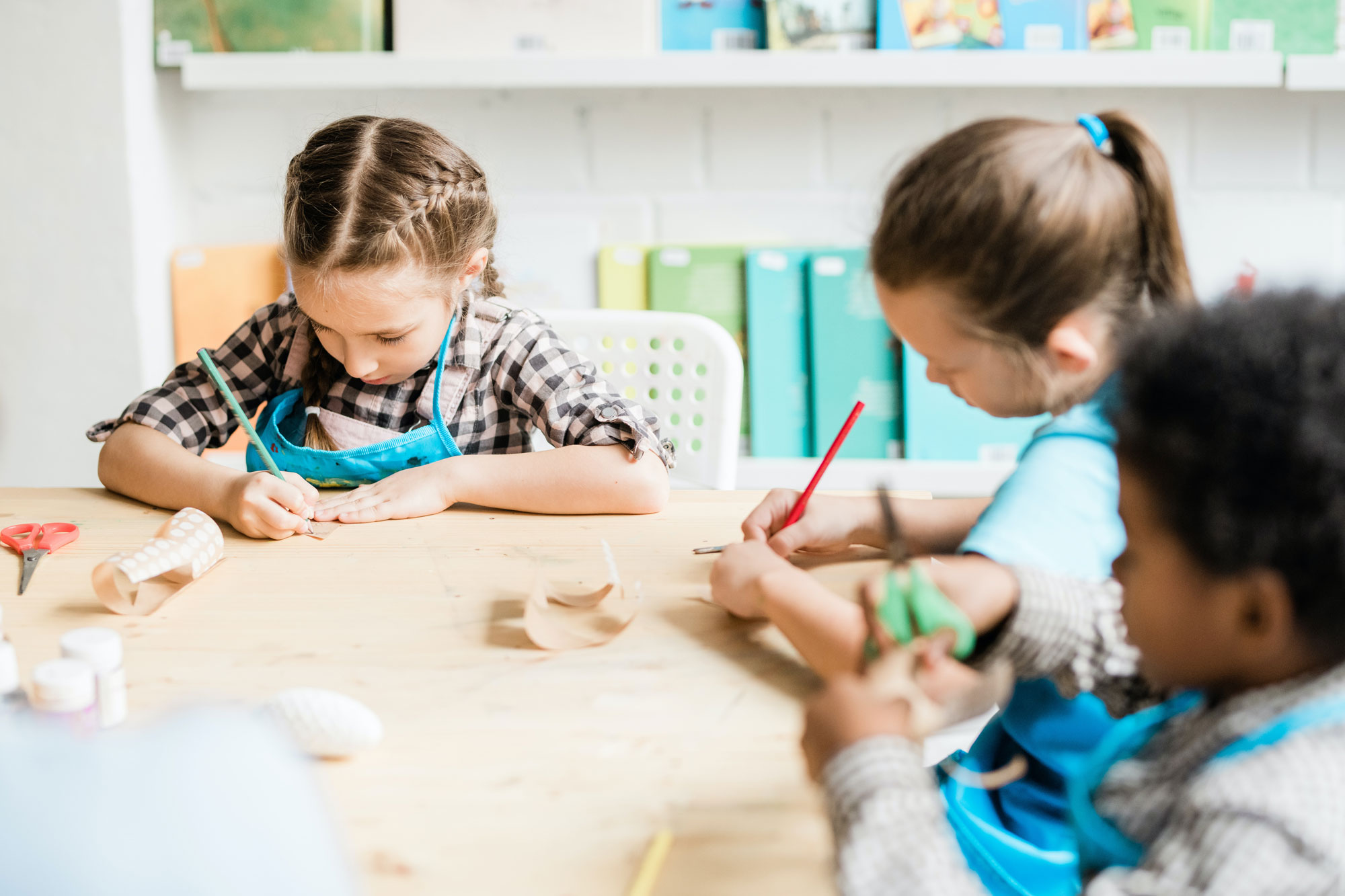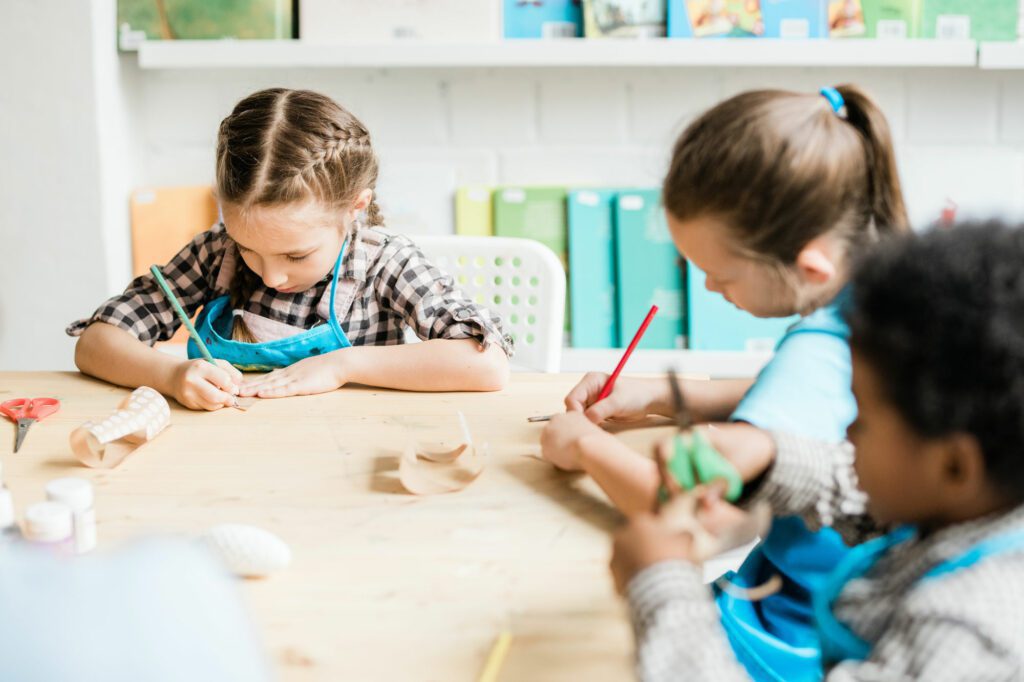 The first day of school in an elementary art class lasts for the first two weeks of school. If you have a typical elementary art schedule you will likely only see each class one time per week. By the second time you see a class in week two, you can expect to see a few new faces. There is always a lot of transition in the student body during those first few weeks. My biggest tip is to keep it simple until everyone settles in.
A great first project to focus on includes an elements of art and principles of design review. Assign an element and principle to each grade level. Have students illustrate the assigned element and principle using pencils and markers. Display them throughout the year as you focus on them in projects. Have students draw their design in week one and color it in week two. This keeps supply requirements low, provides a start-of-the-year review, and is easy to complete while students get settled in.
Other First-Week Items
Assign seats (evenly disperse boys and girls).
Set up table folders to keep track of projects.
Set up your gradebook according to the seating chart to grade quickly and easily.
Elementary Art Lesson Ideas-Resources
My main priority this summer is adding elementary art lessons to my TPT and website shops. I recently released 2 clay units (linked above). Check out my top three elementary items below.
Op Art Squiggles Early Finisher Activity (Shop my TPT)
Thanks for stopping by, don't forget to follow me on Instagram and TikTok for weekly visual journal demos. Until next time!
Related Posts