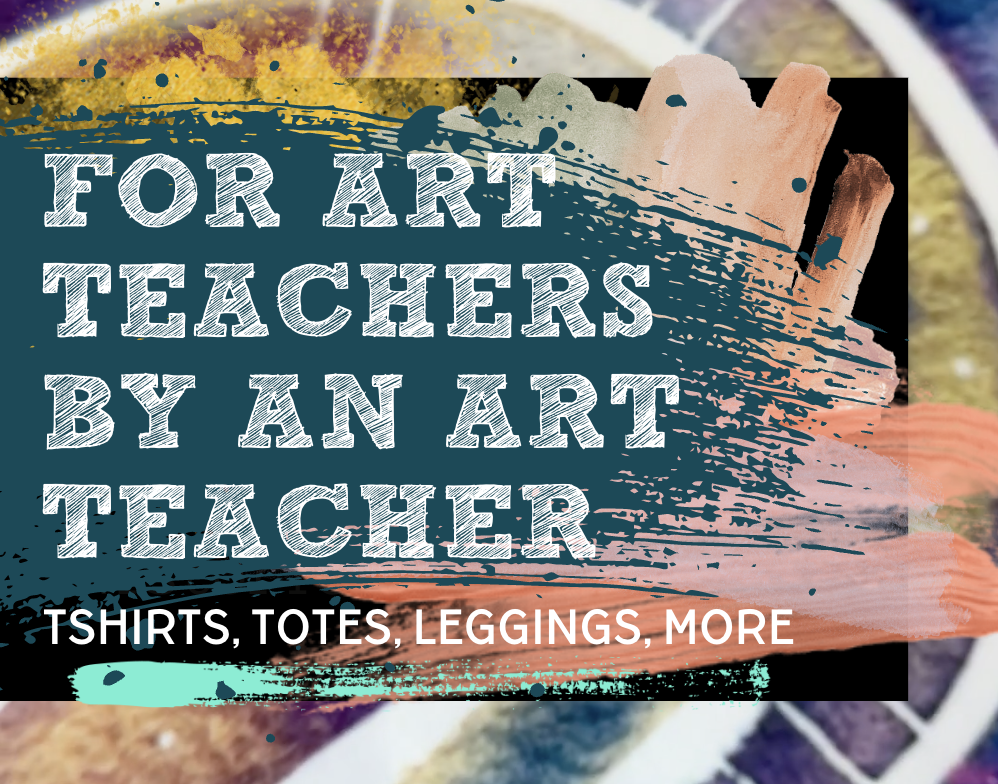 I've got merch, ya'll! I am so excited to officially roll out my teacher t-shirts and accessories, check them out here. We all love our jean Fridays, but I was often left wondering what to pair with them. Most of my t-shirts didn't feel school appropriate or were too casual. With that in mind I started designing tees for art teachers as well as general ed teachers.
ART TEACHER T-SHIRTS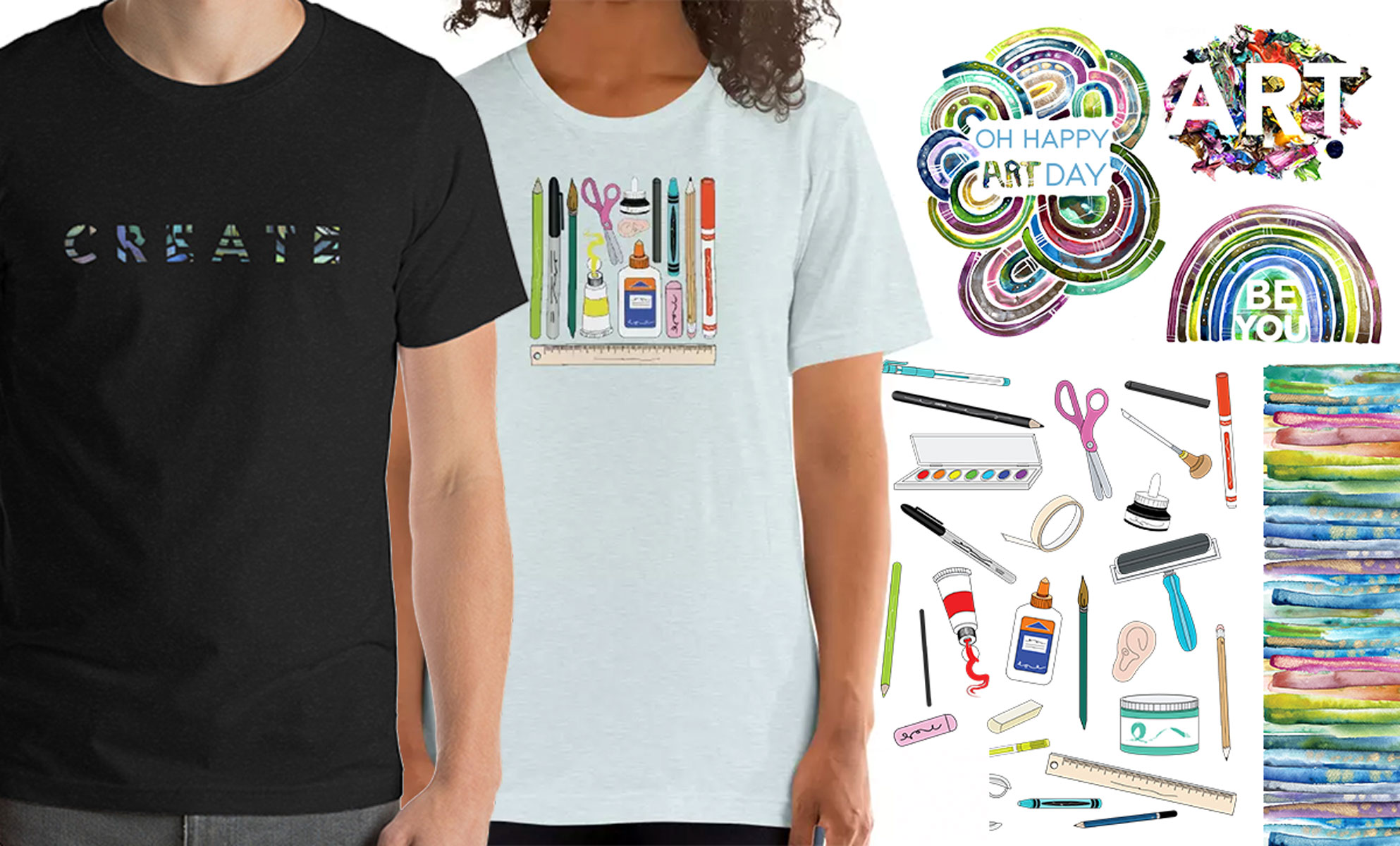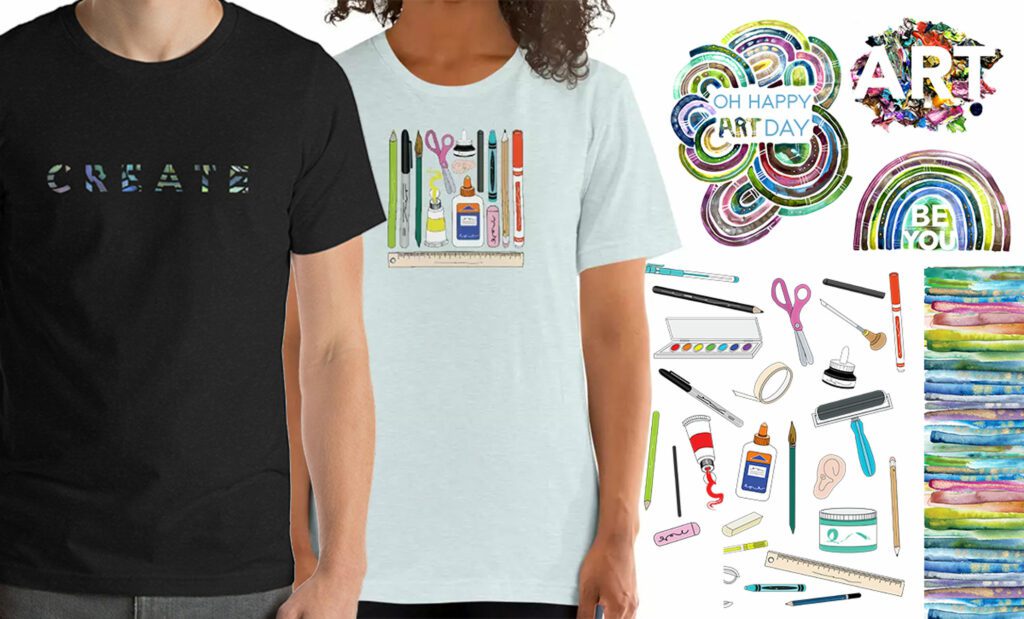 Since I am an art teacher, I had to tackle the many design ideas I had for art teachers first. I incorporate my signature watercolor lines in many of them and focus on simple statements such as oh happy art day, create, and similar. I also created designs that use my art supply clip art to create simple, modern, and fun designs. In my experience the art room has often been a safe space for those fringe students, so I also focused on LGBTQ+ friendly and ally focused t-shirt designs. Go to Shop-art+merch-check the clothing box to check them out.
TEACHER T-SHIRTS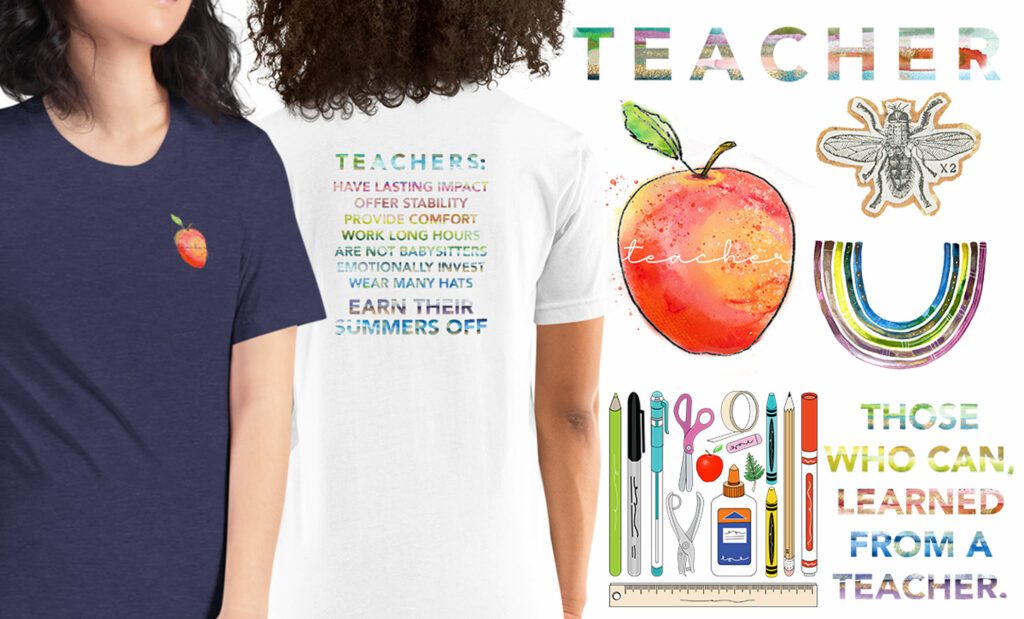 Like my art teacher t-shirt designs, my teacher t-shirt designs focus on creating a safe classroom space for all, modernizing typical teacher symbols, and more. My favorite designs or those that clearly state the importance of teachers, one shirt saying "those who can, learned from a teacher." Another t-shirt design says "teachers: having lasting impact, offer stability, provide comfort, work long hours, art not babysitters, emotionally invest, wear many hats, earn their summers off."
TEACHER ACCESSORIES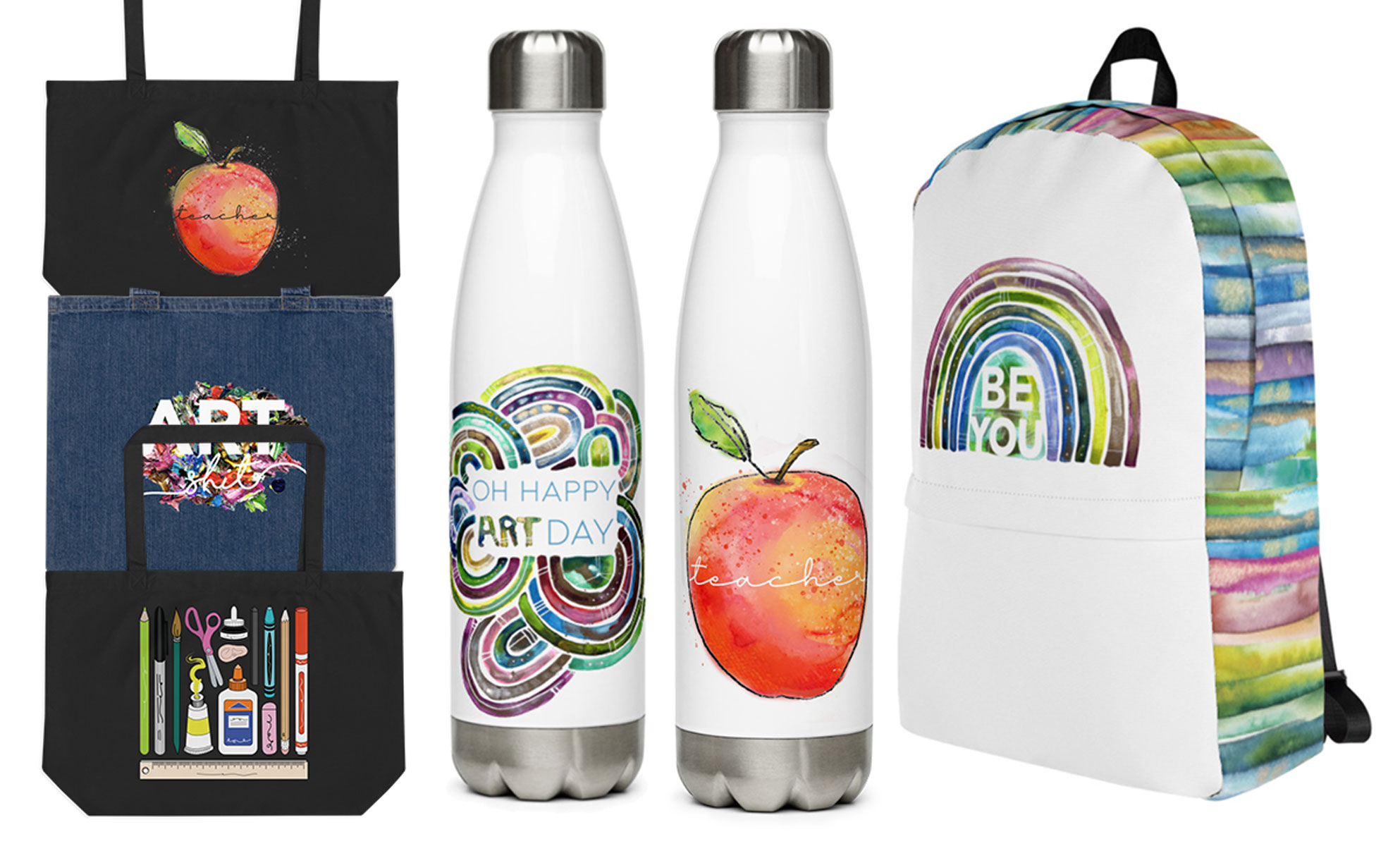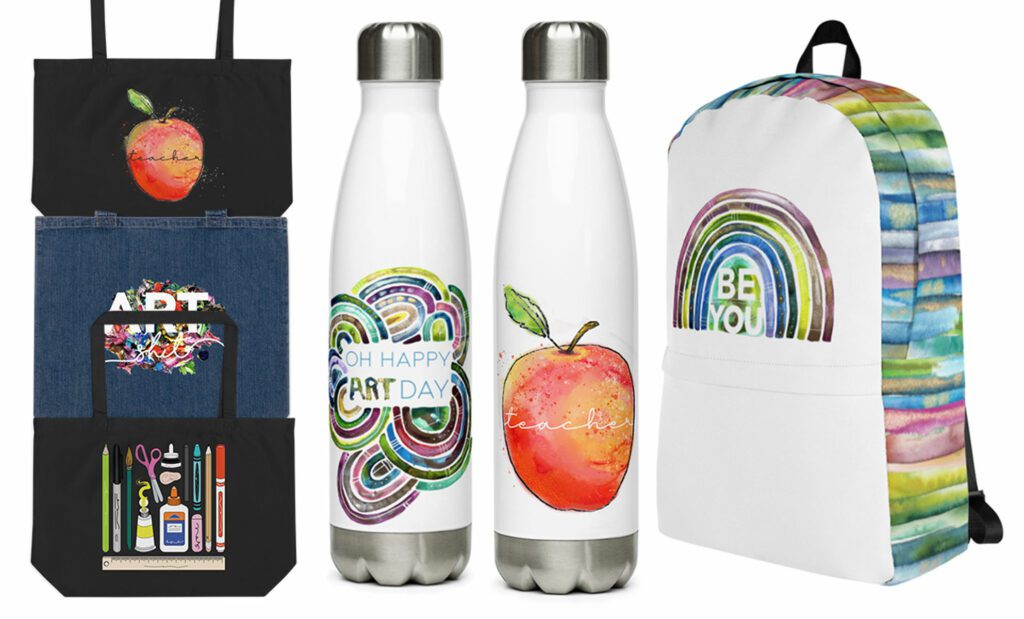 In addition to teacher t-shirts, I also have accessories! As a teacher I know how many things have to go to and from school everyday. Because of that I added my designs to a range of tote styles, and even offer a "be you" backpack. When I was in the classroom I also wouldn't go anywhere without my water. When you are essentially talking for a living, hydration is necessary. Check out my "oh happy art day" and teacher apple stainless steel water bottles. Check them out by going to shop-art + merch-check the accessories box.
QUALITY PRINTED POSTERS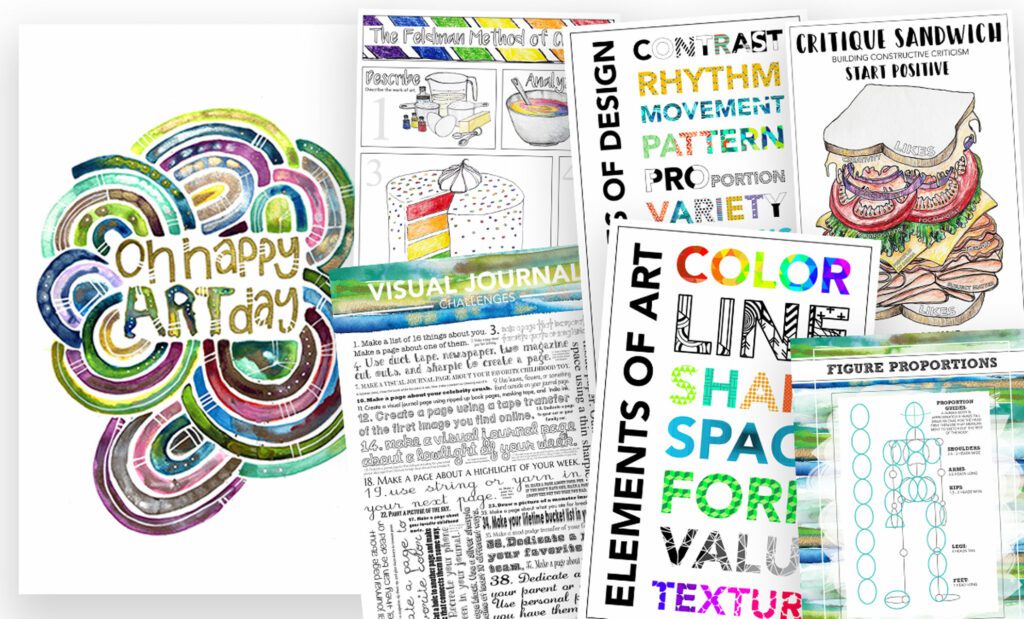 I have offered educational resources for over 10 years, and poster designs have also been a staple in my shop. However, now for the first time I am offering high quality printed versions of my poster designs. You can choose from a range of sizes from 8″x10″ to 24″x36." The paper is think, the ink is vibrant, these posters will be long lasting decor in your classroom.
LEGGINGS!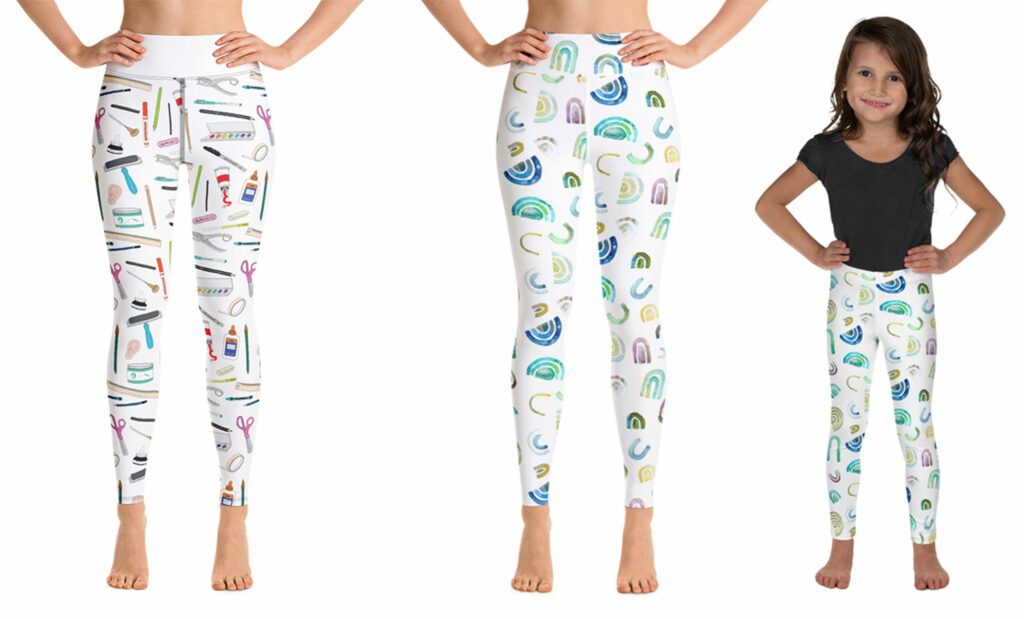 Nothing beats the day when you find a way to wear leggings and make it look professional. These teacher leggings are fun and vibrant. Showcase your artsy style and with my supplies leggings, a small sampling of the supplies you use in your classroom each day.
Treat yourself to comfortable, modern, education focused styles and be ready for your next jeans day.
Related Posts