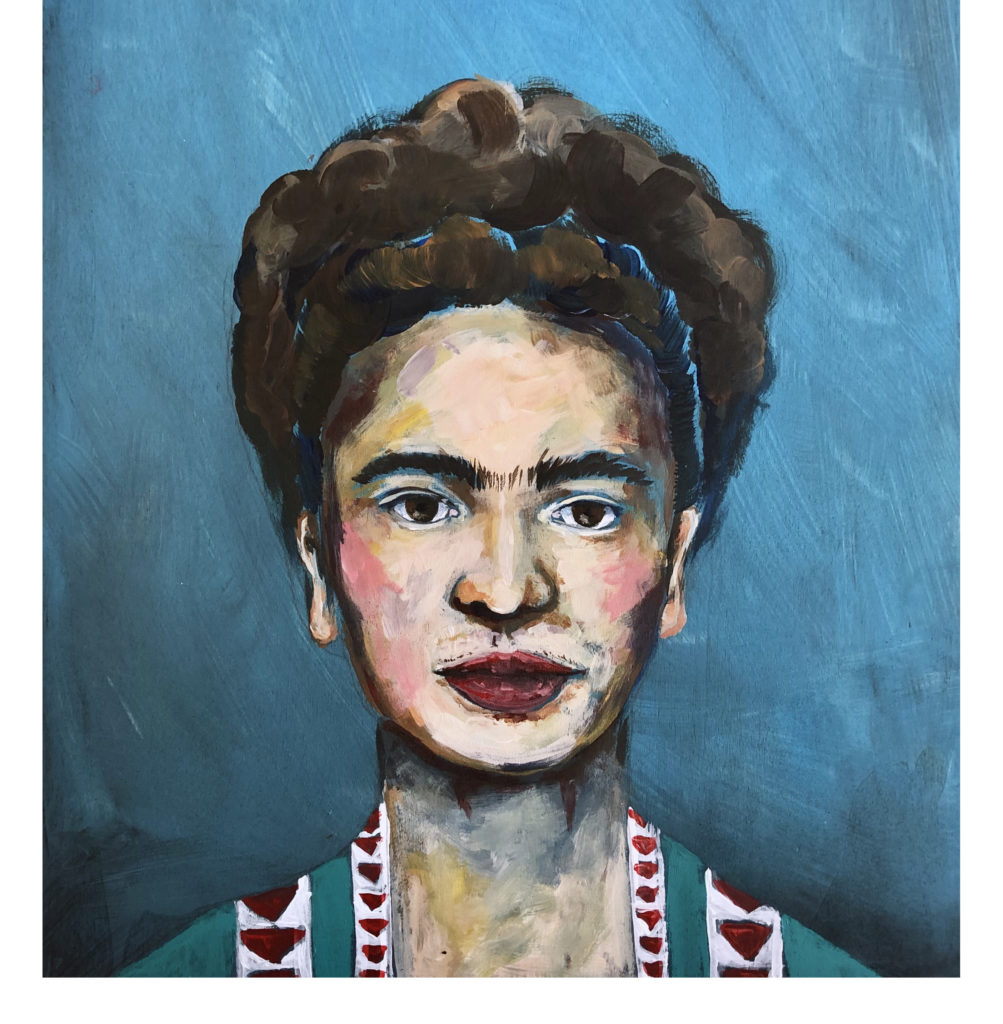 Check out how a painting I created of Frida Khalo inspired a self-portrait project for my high school art students. Read details below.
THE STORY
Portraiture has never come naturally to me. I have always struggled with correct proportion, shading, and accurately mixing skin tone. As the daughter of a very gifted portrait artist, I never understood why the gene seemed to have skipped a generation. Despite lessons from her on various painting techniques, I never seemed to grasp it and was too frustrated to give this type of painting project a real try.
As an art teacher, I realized early on that I would have to face my fear of portraiture. I couldn't teach a well-rounded art class without including portraits in it as students need these important skills to be successful artists. I was thrown into my biggest art fear my first semester with my Intro to Art students and their hero projects.
Jump ahead nine years to my current teaching year. For the first time I taught portrait painting to my students with confidence. I have been dabbling in portraits over the years, but this year I committed myself to hone my technique through three portrait projects and I have 3 completed art pieces that I am proud of. My inner artist came out and I used my artistic side to participate with my students in their painting project of creating a portrait for the Memory Project (blog post on this coming soon).
I jumped into the Night of 1000 Fridas and created this work of art. (The finished products are at the end of this post). And I painted two portraits of my sweet babes for my husband's birthday (blog post on this coming soon!). After successfully completing these project my confidence grew enough for me to really lay out and document my process to share with my students and my TPT buyers in this step-by-step tutorial.
THE SELF-PORTRAIT PROJECT
Although I documented my Frida painting, this was used as an example for a self-portrait project in my painting class. Each student got an 11″x14″ canvas to create a self-portrait with a design element added (inspired by Barack Obama's presidential portrait by Kehinde Wiley and Michelle Obama's first lady portrait by Amy Sherald). They could use any paint type or introduce another material for the design.
First things first, they had to create an accurate base drawing. They could paint an underpainting as a background color or work on a white canvas. Since this painting project focuses on properly mixing skin tone and applying paint to capture a realistic portrait, I allow my students to use the grid method or the connect the dots method (punching holes through a print out and marking them on the canvas at key spots) to draw their base.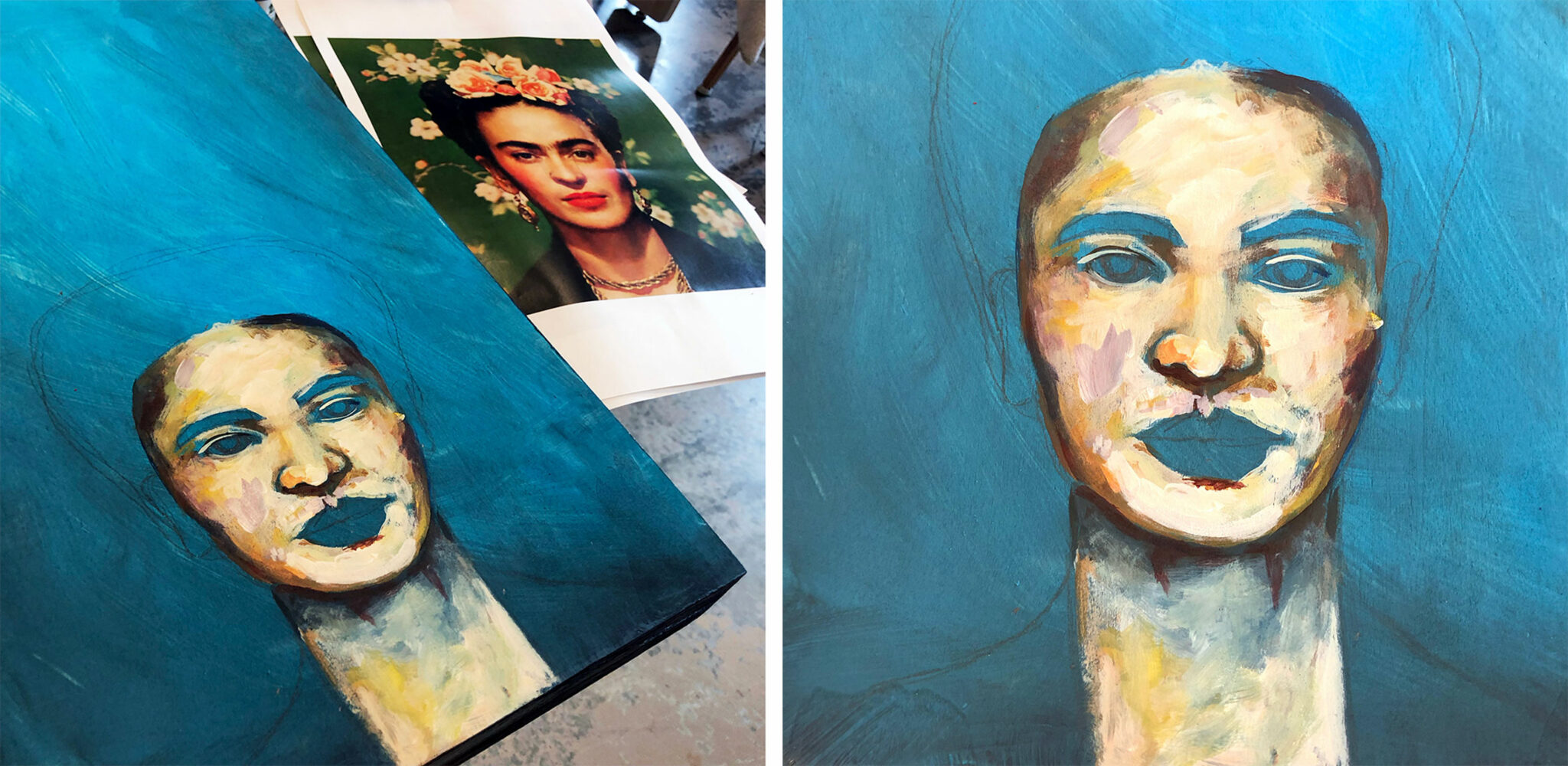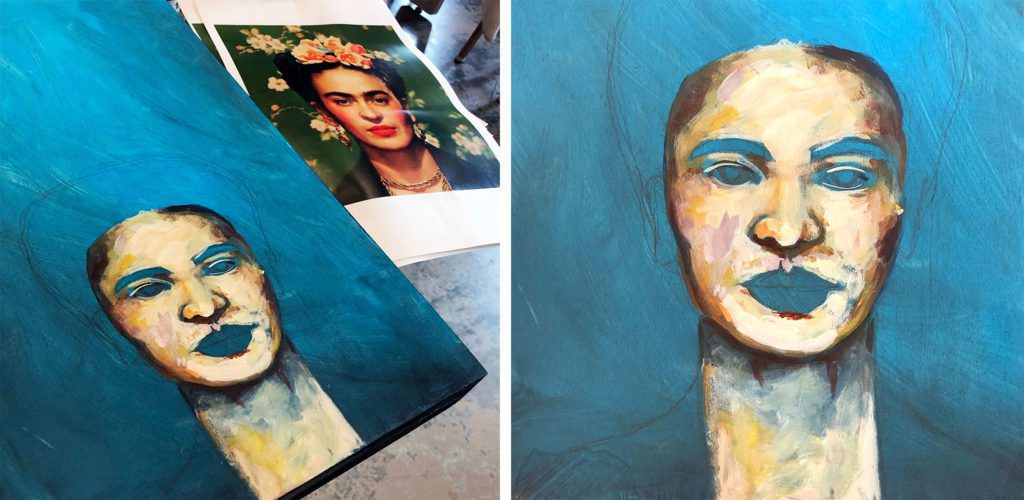 After completing a sketchbook activity using a handout to guide the different colors and how much to mix to create skin tone (available on my TPT here), students start on the painting. I encourage them to mix a substantial amount of midtone, then use the midtone as a base to mix shadow and highlight colors. Students then block in midtone, then blend in the shadows and highlights to create depth.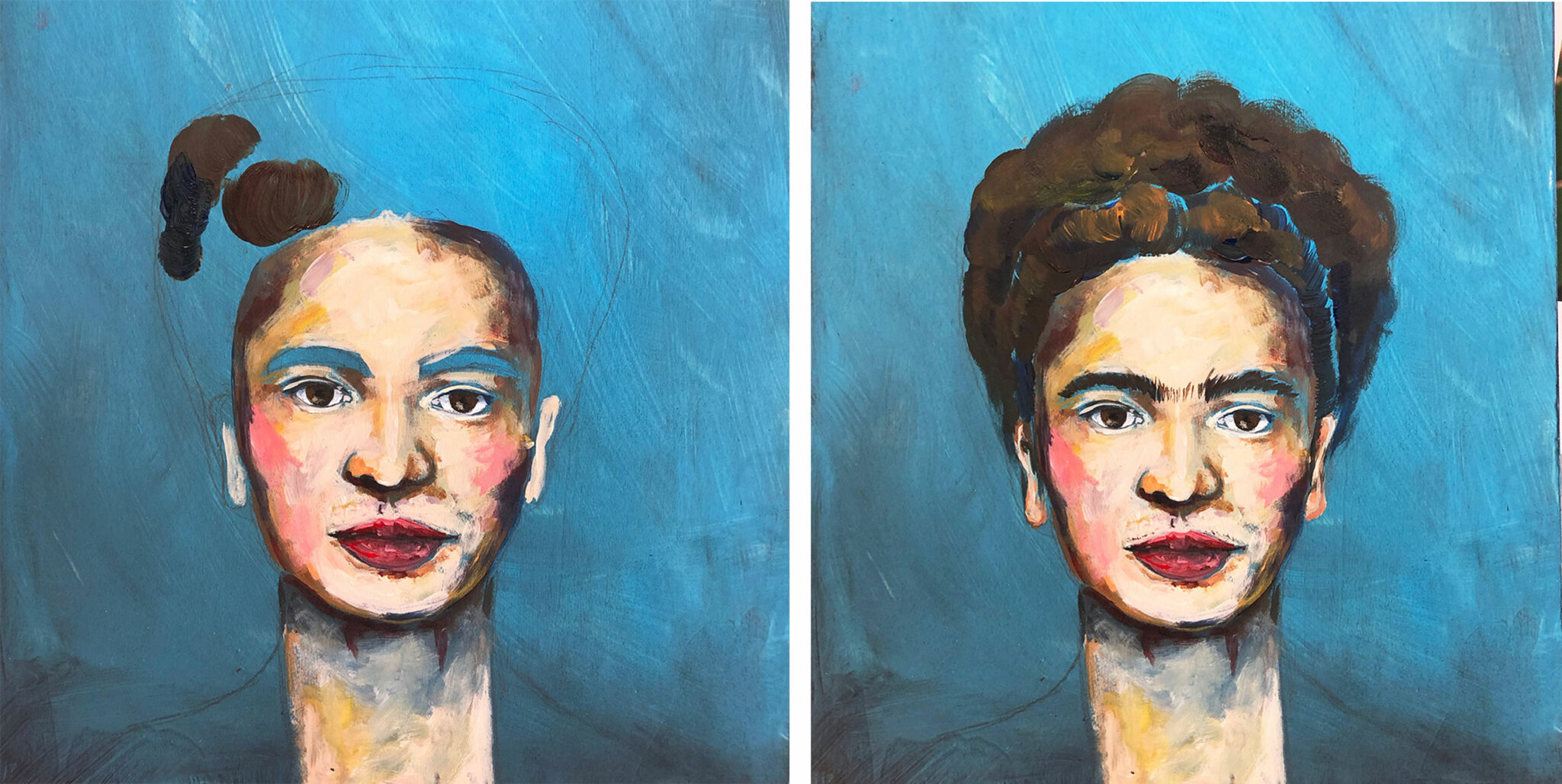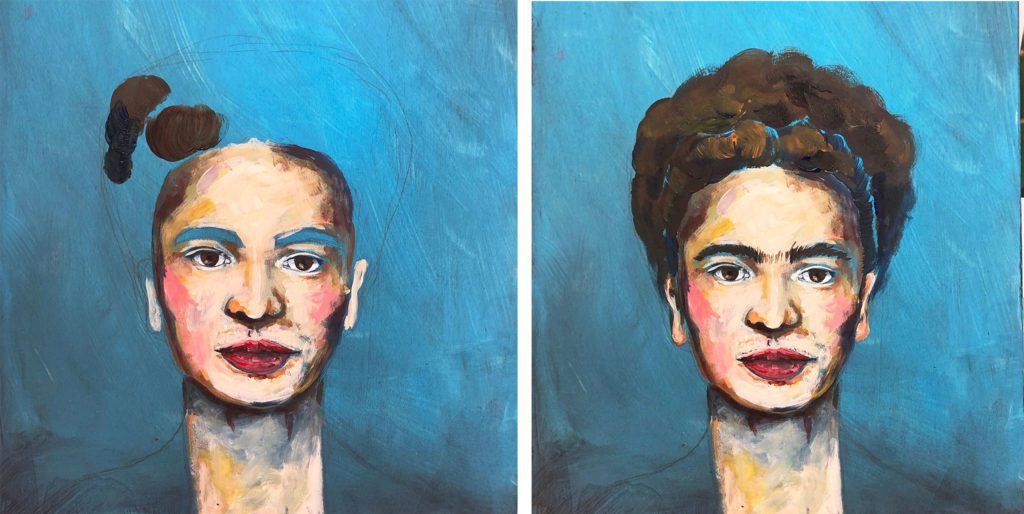 From there they continue to layer their skin tone color using their paint brush until they have nice variation in color and a three dimensional, realistic quality. I tell my students they can take artistic license with the color palette, but it needs to capture the sense of the skin tone. To paint the hair, the easiest ways is to block in the hair by focusing on chunks of highlights and shadows rather than individual strands of hair.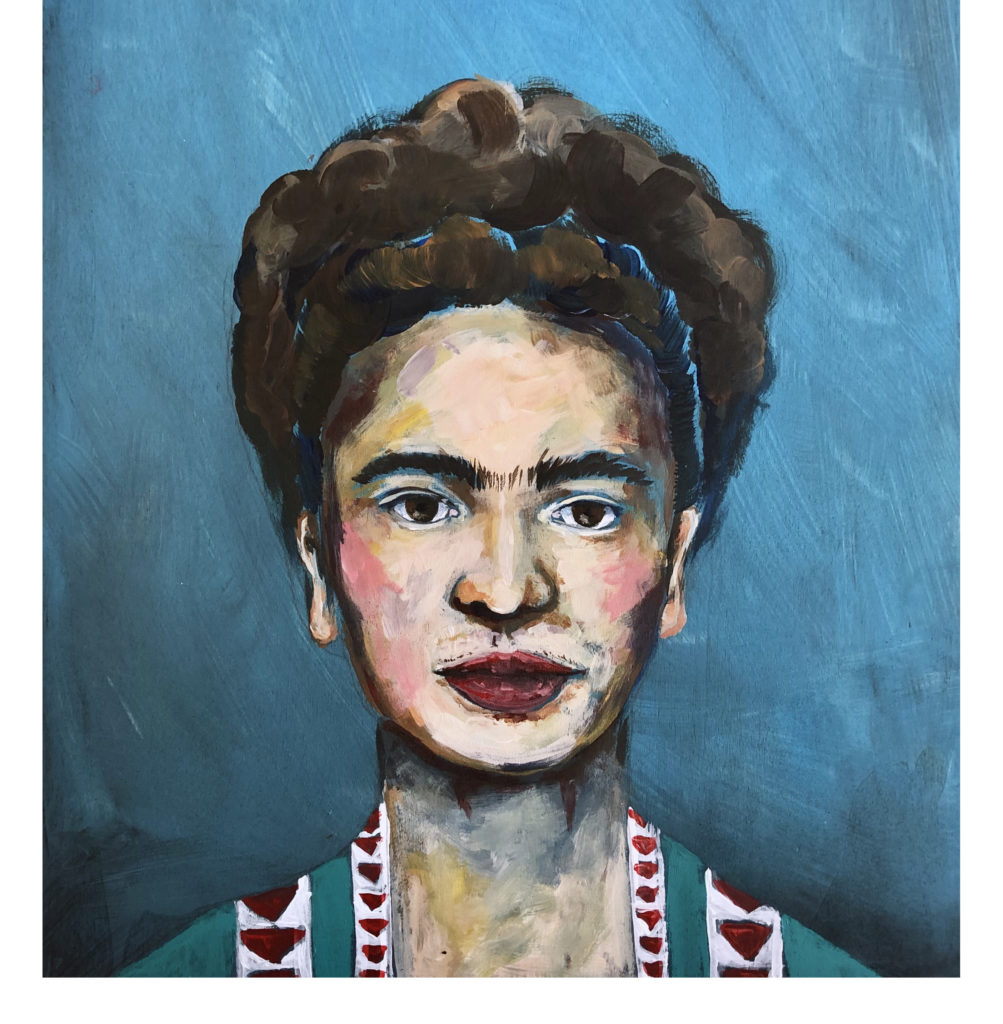 From there they need to start considering how to incorporate their design elements. For the assignment they had to incorporate unique patterns or design into the background or clothing.
I chose to create a floral design, referencing the floral crowns Frida Khalo often adorned. I painted the flowers on separate sheets of watercolor paper, then outlined them with crisp lines using black pen once they dried. I cut them out and intentionally left a white border to emphasize the collage look when I put it all together.


I used hot glue to tack the flowers down, then sealed it with Mod Podge. I have plans to add a coat of resin once I find the courage to do it.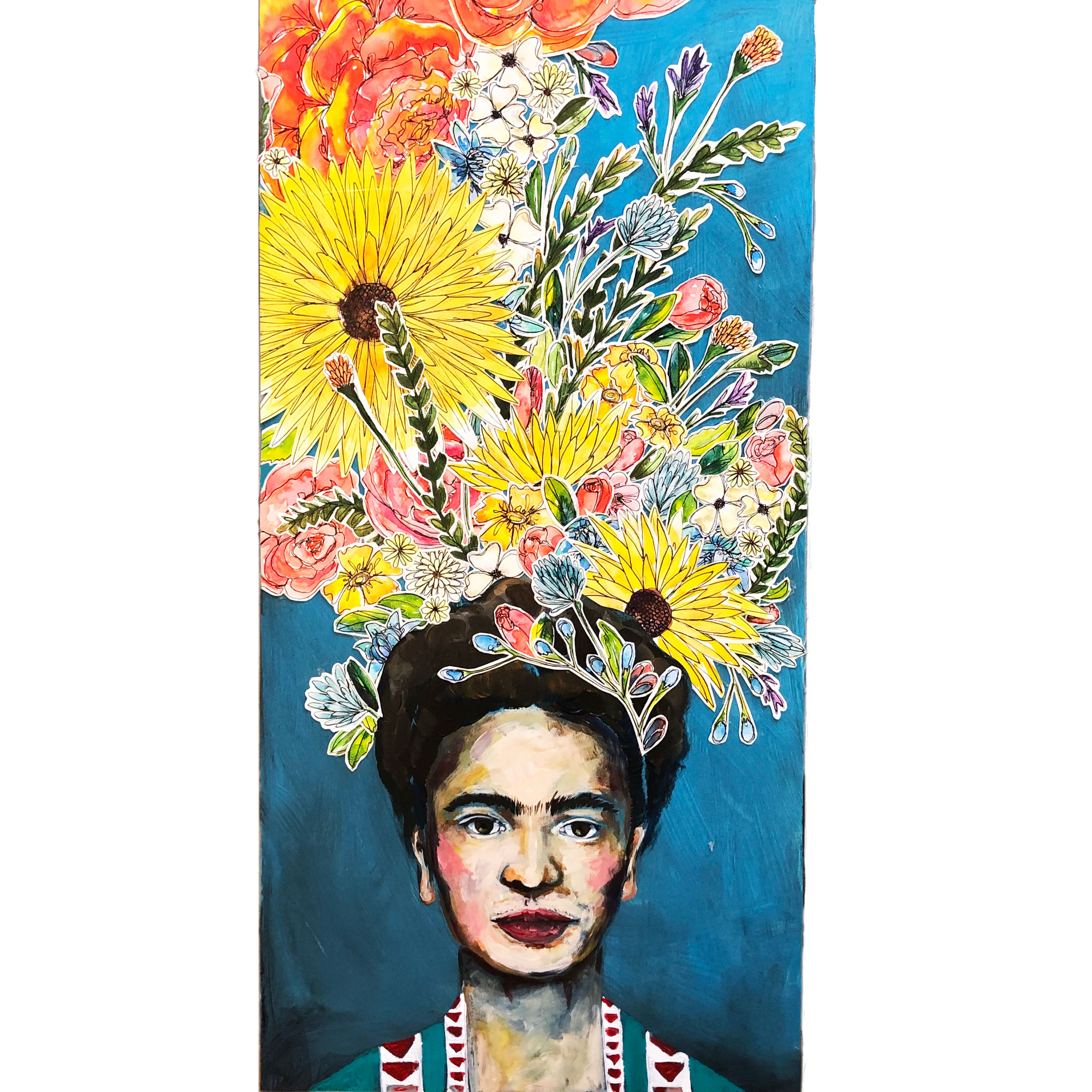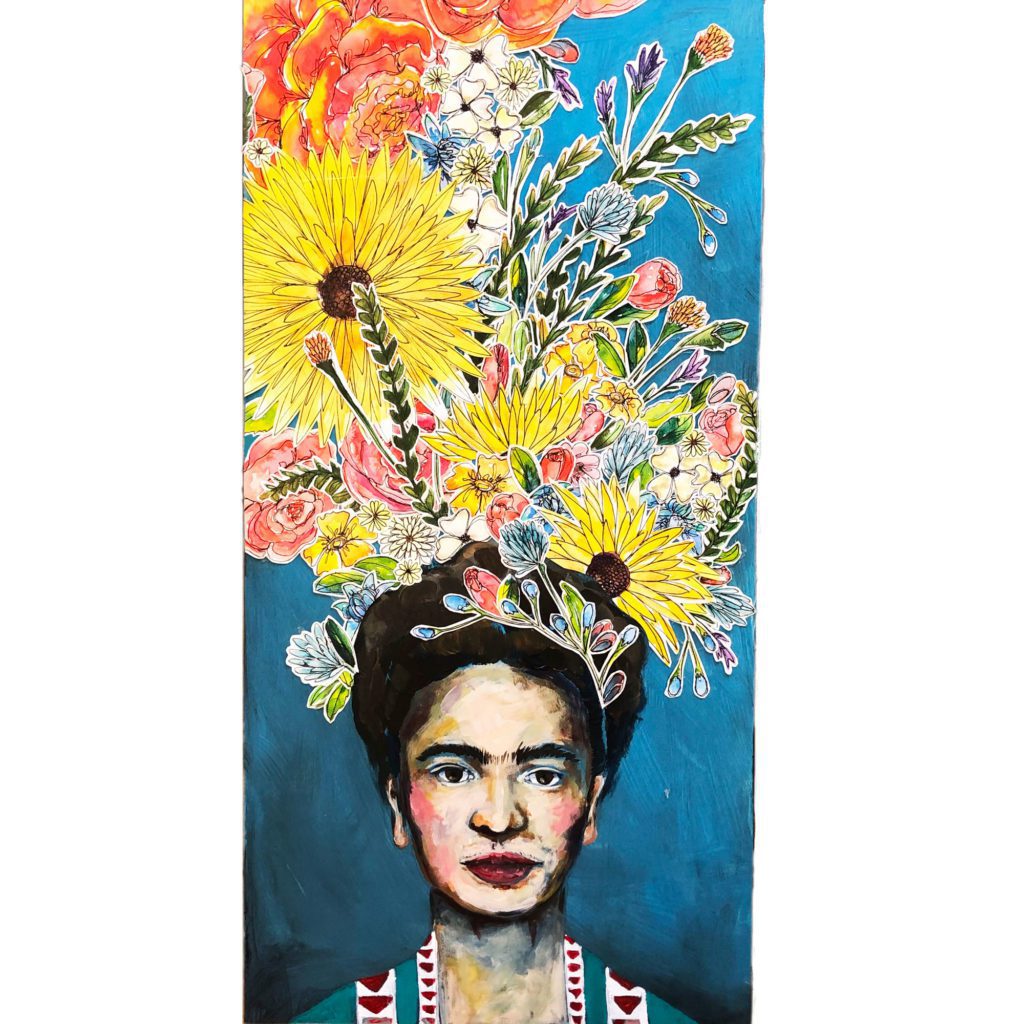 I was thrilled with the end result of my Frida Khalo portrait. I was greatly encouraged by the ease in which I painted her. It only took a couple of hours from start to finish to paint the final piece. The flowers added much more time on top of that, but I have never so quickly created a portrait I was proud of.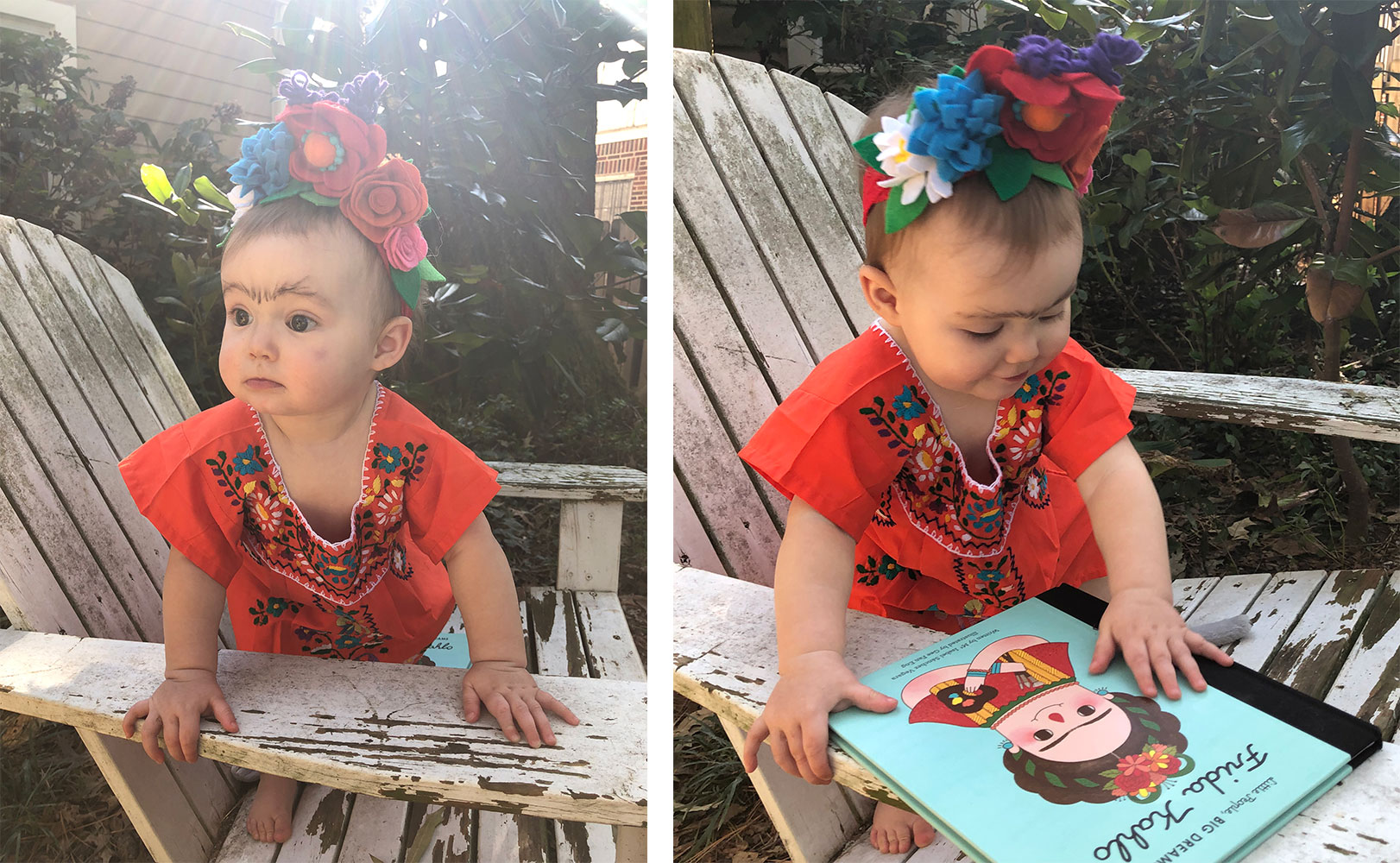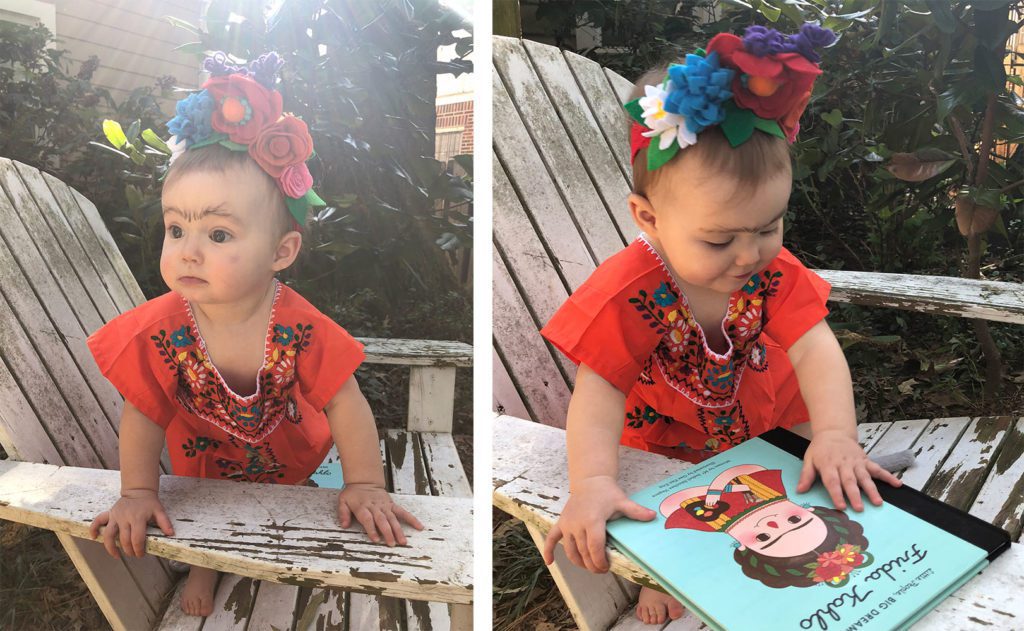 It was a Frida-ful year as my sweet baby girl Kennedy dressed up as her for Halloween. This was prior to me finding out about the Night of 1000 Fridas event. The sweet Frida Khalo book can be found here.
Follow my store to be notified of new products and other fun painting projects and different ways you can teach art to kids of all ages!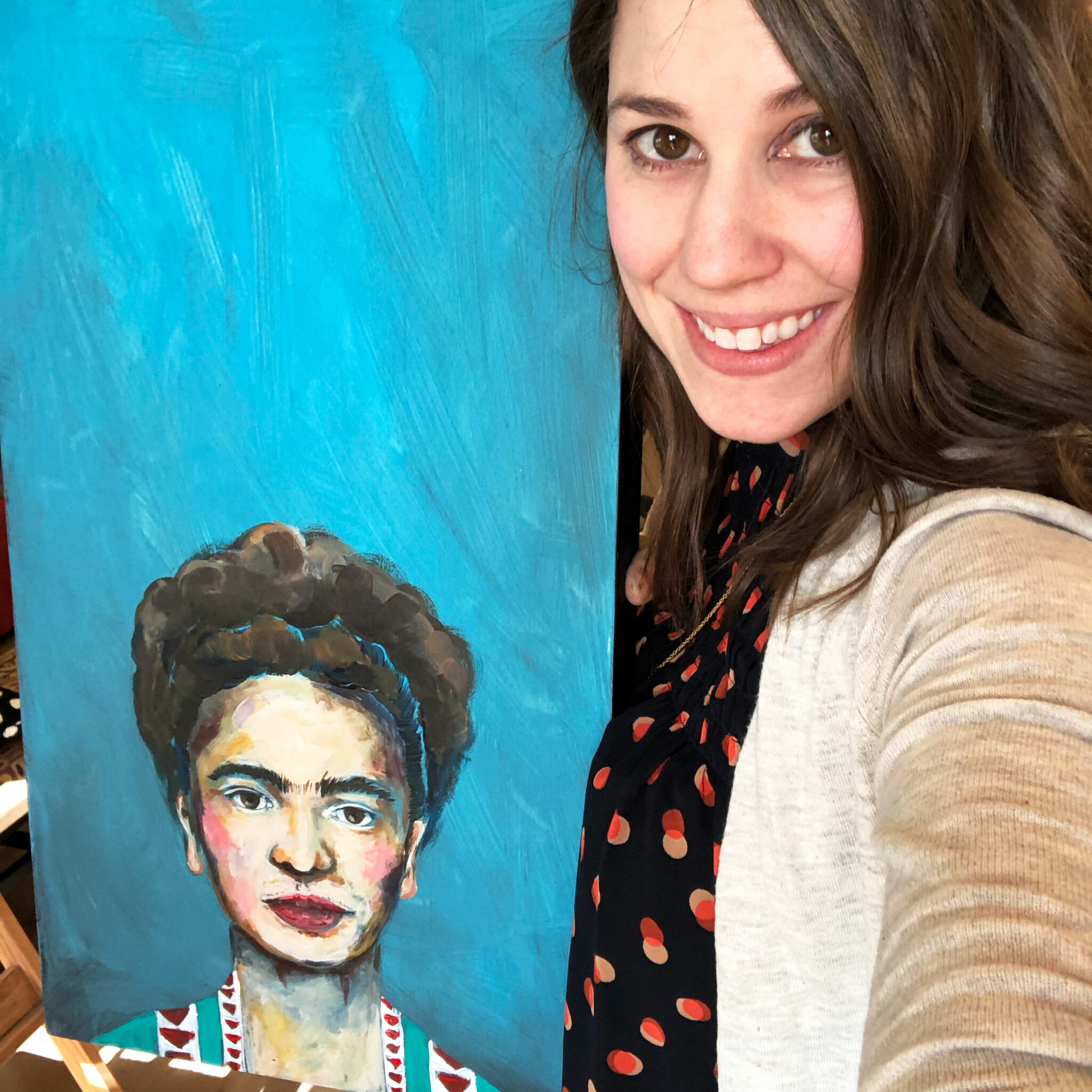 Thanks for taking the time to check out my blog and read about my most recent art class projects! Check out more visual journal blog posts here. Shop my education resources here. Don't forget to follow me on Instagram and TikTok for weekly visual journal demos. Until next time!
Related Posts