In the spring of last year a new, local shop reached out to me about including my pottery in their store. I was excited about a new opportunity to sell my artwork, but tentative about the required year-long commitment, and monthly rent. Despite my concerns, I decided to jump in with both feet, and commit to Crafted Westside.
Since I signed my contract I have been hard at work, creating, producing, and filling my space at Crafted. The store has been a huge success, and after a short 5 months of being open, they have already expanded into the space next door. I'm looking forward to the upcoming holiday season, and am keeping my fingers crossed that I will set my personal best sales months.
One of my favorite things about my commitment to Crafted is it has pushed me out of my comfort zone. I have had to develop new designs, techniques, and products. Figure out what is selling, and what is collecting dust and taking up space on my shelves. I have had the opportunity to experiment and experienced a great deal of trial and error.
A few weeks ago, while brainstorming new ideas, I decided I want to try my hand at hand building with slabs. Up to this point, all of my products had been thrown on the pottery wheel, and I needed a change of pace. I went to my local ceramic store, perused their shelves, and fell in love with a wood grain stamp. An idea immediately hit me, I would hand-build a few sets of mugs and vases, using slabs, and this beautiful pattern.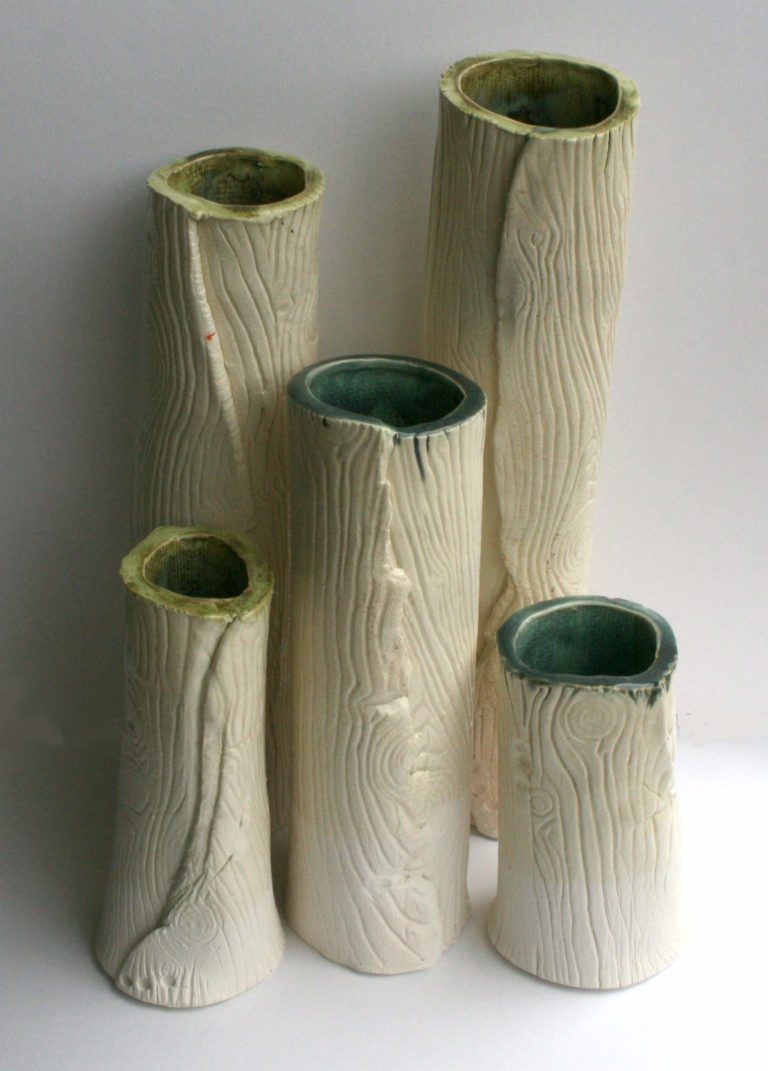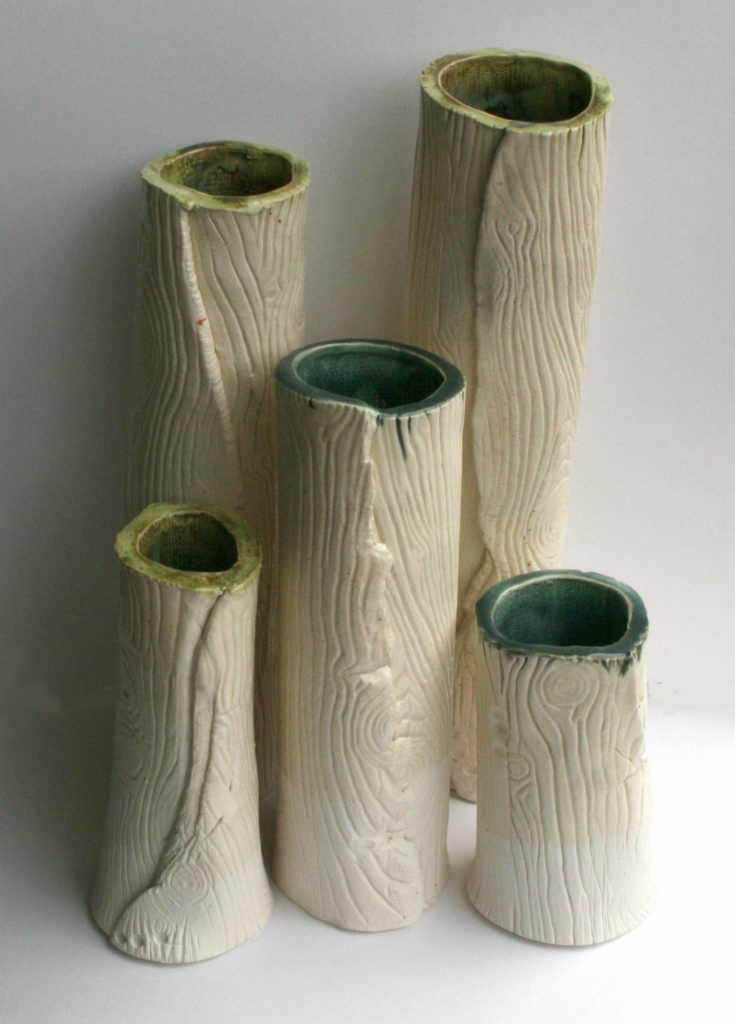 Keeping with the look and feel of my pottery, I decided to keep the exterior simple, with the white body of the clay, and a quick layer of clear on top. For the interior I used blues and greens, to stick with the earthy feel of the wood. I also decided to experiment with gloss and matte finishes. Rather than coat the entire exterior with clear, I left a section at the bottom unglazed.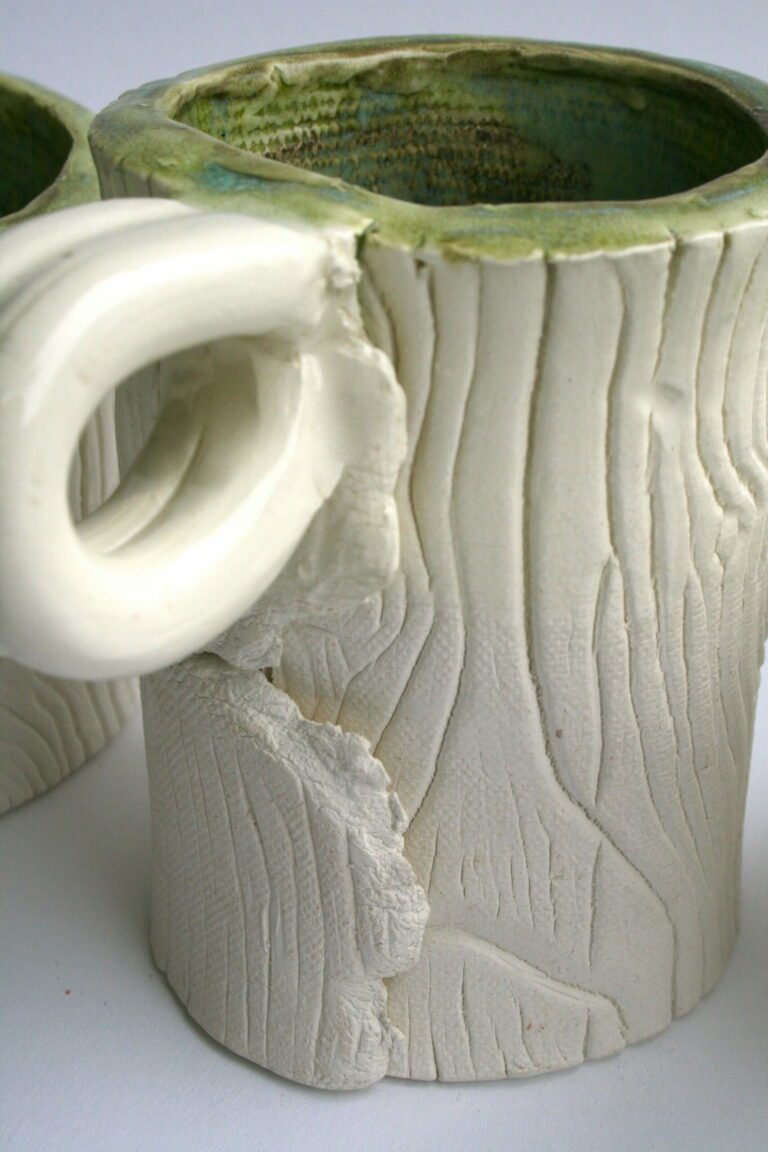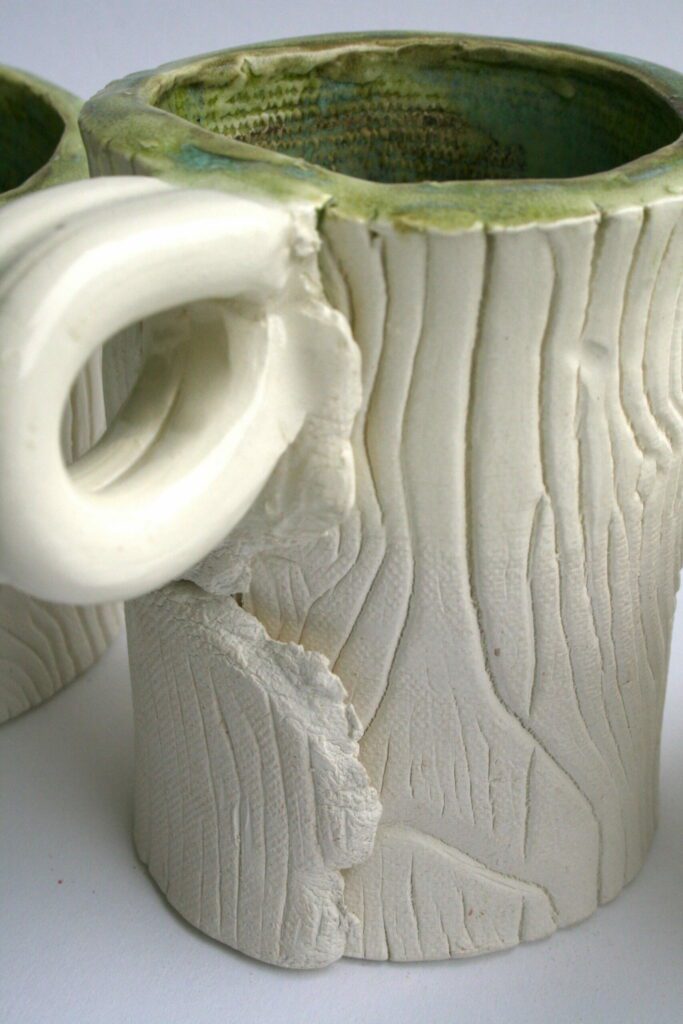 I was really excited about my finished products. They have been delivered to Crafted Westside, and are sitting on the shelves, waiting to find a happy home. I hope they do well, so I can continue to play around with my beautiful new stamp.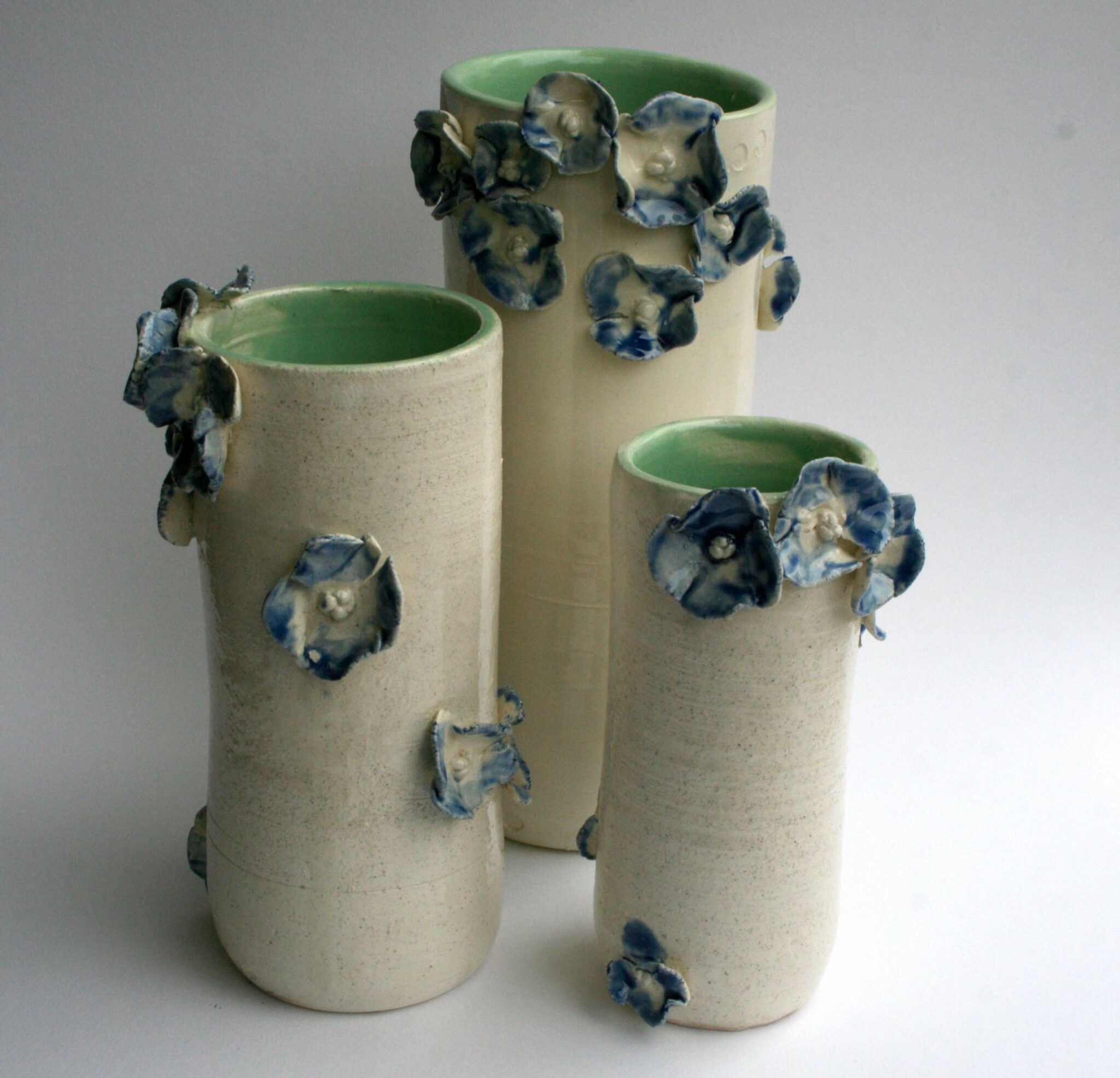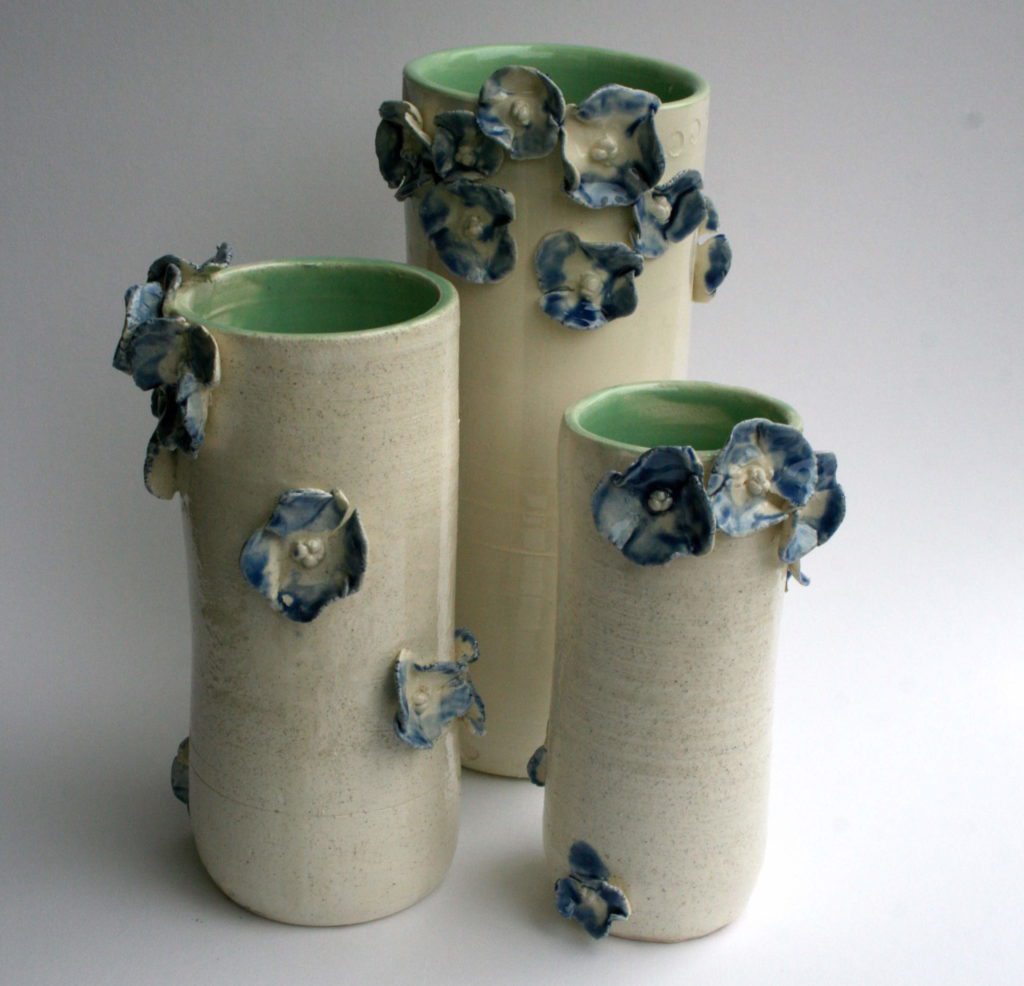 In addition to my wood grain pieces, I also made a set of hydrangea-inspired vases. Check out Crafted's website here to look at more products!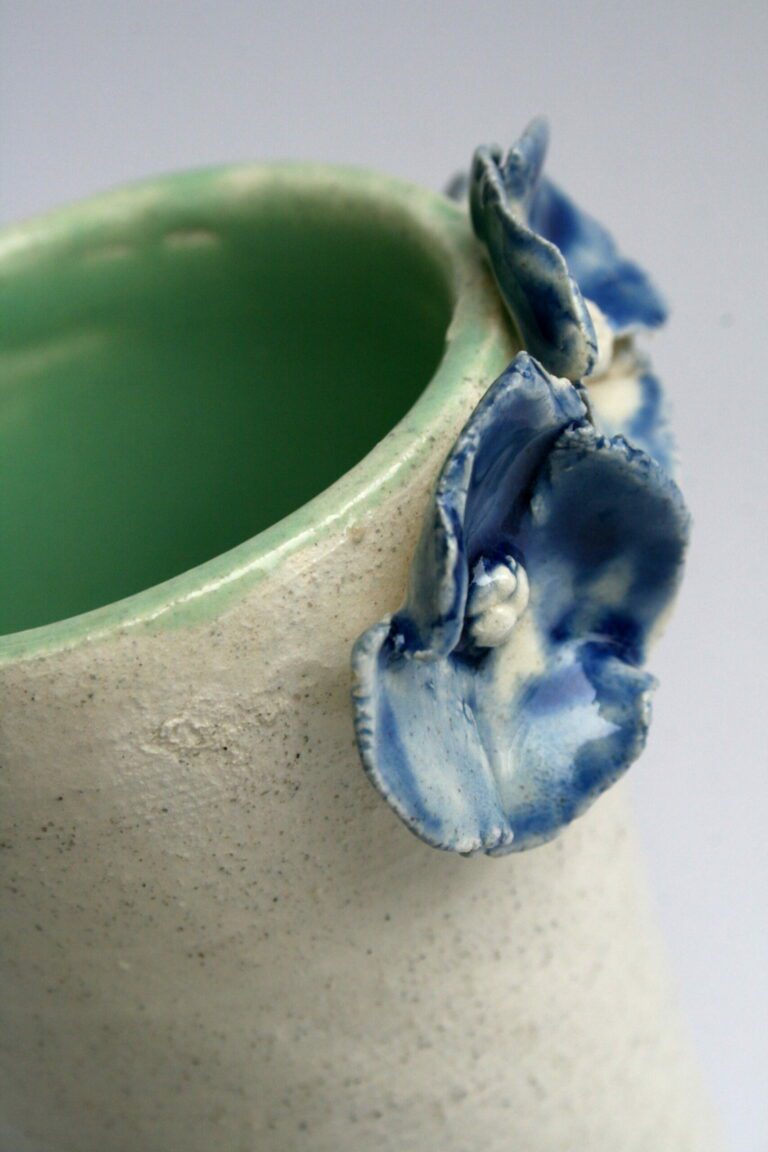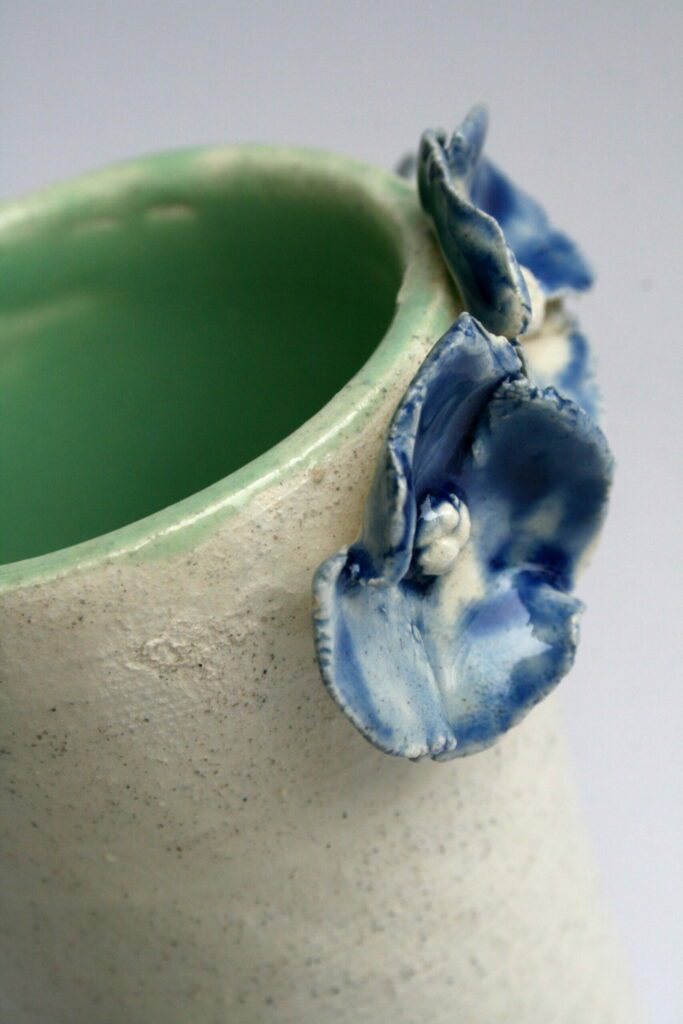 Thanks for taking the time to check out my blog and read about my latest works of art. Help me spread the word about my blog by sharing it with others on your social networking site of choice! Check out more blog posts here. Don't forget to follow me on Instagram and TikTok for weekly visual journal demos. Until next time!
Related Posts