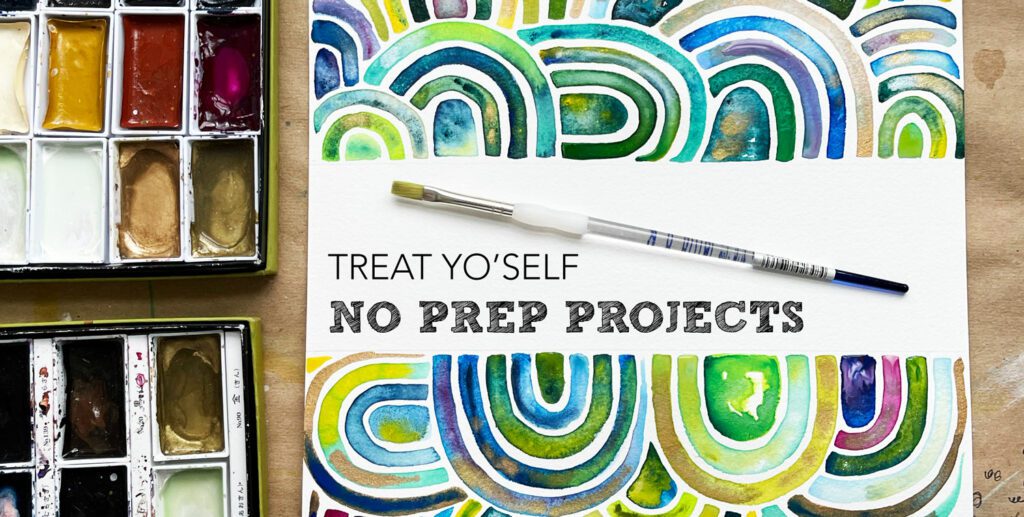 I've got a number of new art teacher resources for you to check out. Make your teaching life easier, get tested no-prep art resources for your classroom.
Check out what I have been up to the last couple of months and what new products I have in my shop below.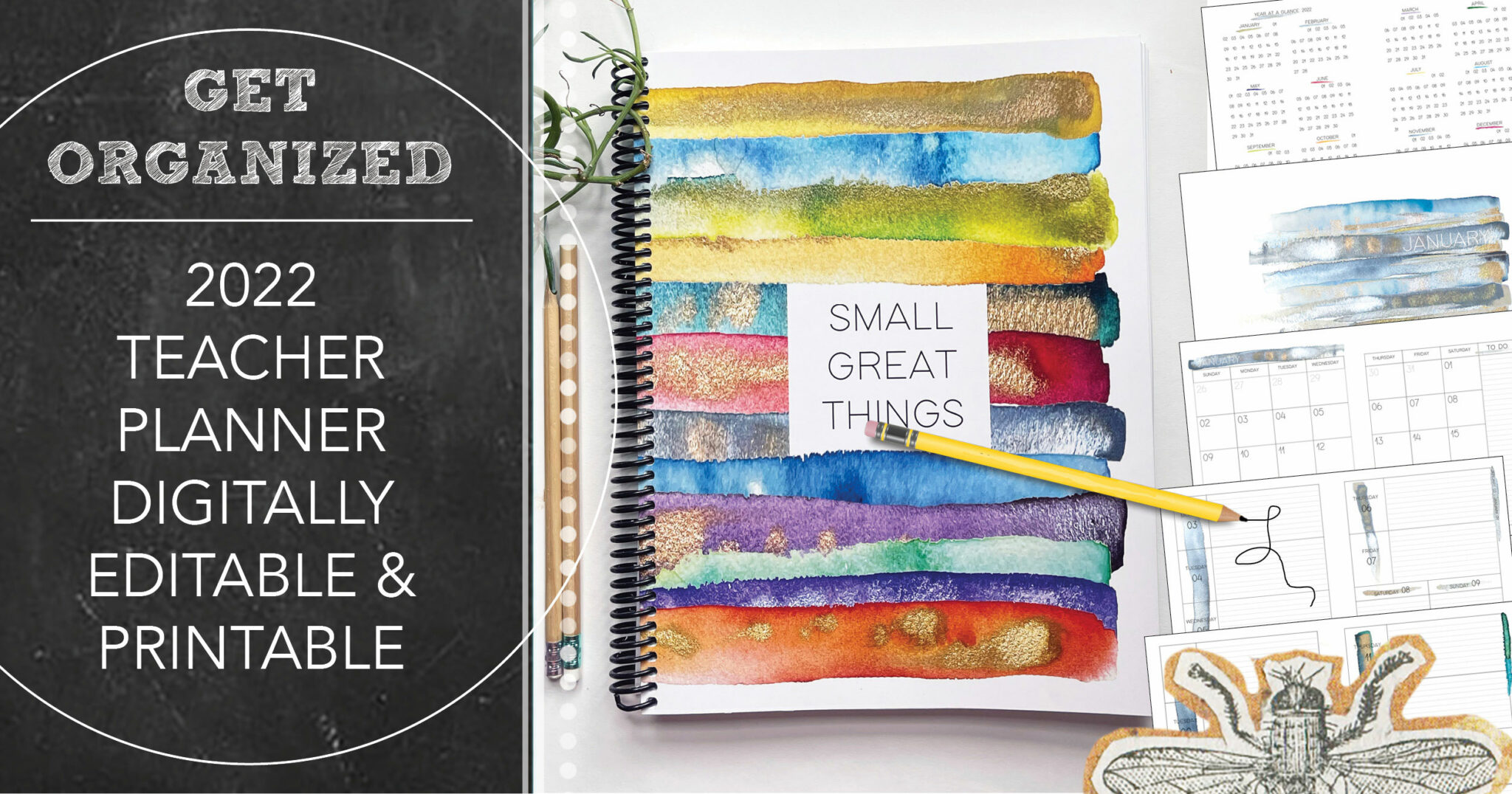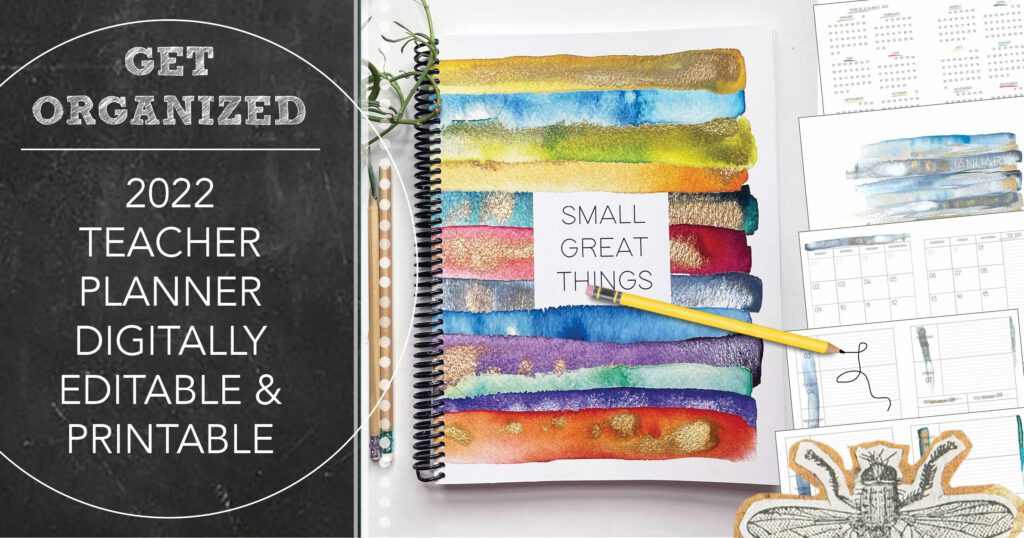 2022 TEACHER PLANNER
My newest product is my 2022 teacher planner. In August I released an academic year version of this planner, and I have just created a new product with the same design as a 2022 annual planner. This was designed by a teacher, for a teacher with calendar and weekly views, course assignment tracking, inventory, sections for note-taking, and more.
This planner can be used digitally, via Google Slides, using a PDF on an iPad, or printed. Customize it to fit your needs and get organized in 2022.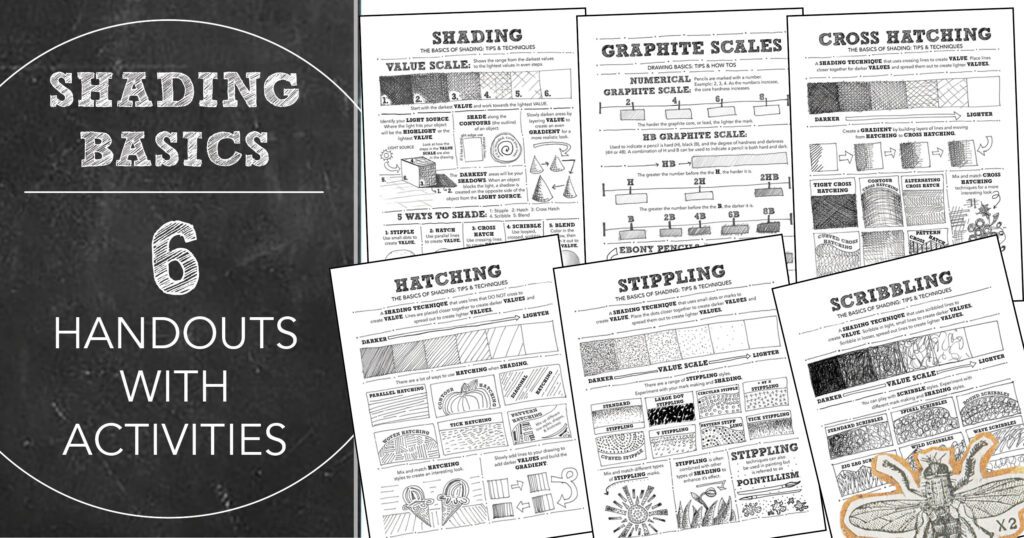 SHADING BASICS HANDOUTS & ACTIVITIES
I recently updated one of my most popular items to include typed versions of the handouts. My 6 shading basics activity sheets will teach your students about general shading, using graphite pencils, hatching, cross-hatching, stippling, and scribbling to shade. Information is on the front and activities are on the back.
Previously these handouts were handwritten, but now you can access both the handwritten and typed versions. If you already own this product download a new copy from your dashboard to access the update.
ELEMENTARY ART PROJECTS
Elementary art has been my focus this fall. I have put together a k-5 printmaking bundle, introducing a different printmaking technique in each grade level, as well as a scratch foam only k-5 bundle. In addition, I have created a number of low-supply elementary art projects for those teaching at home, from a distance, or with smaller budgets to work with. Check out my symmetrical butterfly mobile, symmetrical collage, marker print, symmetrical cityscape, and radial design projects.
Interested in more elementary projects? Check out what I have here and follow my shop for regular updates.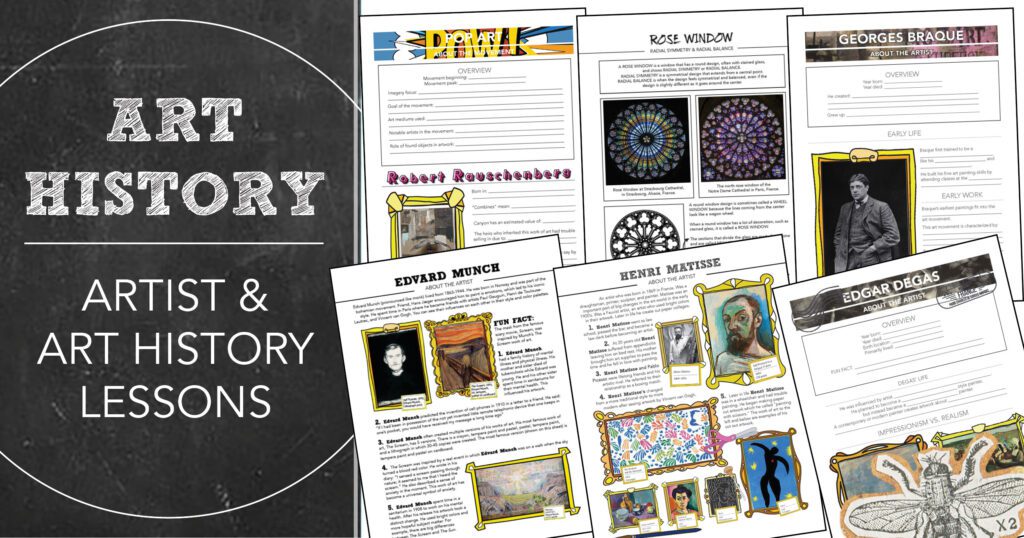 ART HISTORY LESSONS
In addition to elementary art projects, I have also been adding art history lessons to my Teachers Pay Teachers shop. I have lessons created around specific artists, such as Edvard Munch, Alexander Calder, and Edgar Degas. As well as general lessons such as Pop Art and gothic architecture. Check out more art history options here.
CERAMICS SEMESTER-LONG CURRICULUM
For middle and high school teachers I have put the ceramics projects already in my Teachers Pay Teachers shop into a semester-long bundle. You won't have to plan a single day of the semester with this bundle. It covers pinching, coiling, slab building, and throwing techniques as well as building texture, relief carving, and more.
Check out more of my art lessons and other highlighted products in the art education section of my blog here.
Thanks for taking the time to check out my blog, happy sale shopping, and good luck wrapping up the end of the school year! Thanks for stopping by.
Related Posts