It's that time of year again, the winter TPT sale! My entire store will be 20% off, with an extra 5% off at checkout, just enter the code: ticktock. As usual, I have been working hard on developing new products and I have a new curriculum bundle ready for you to save big money on tomorrow and Wednesday.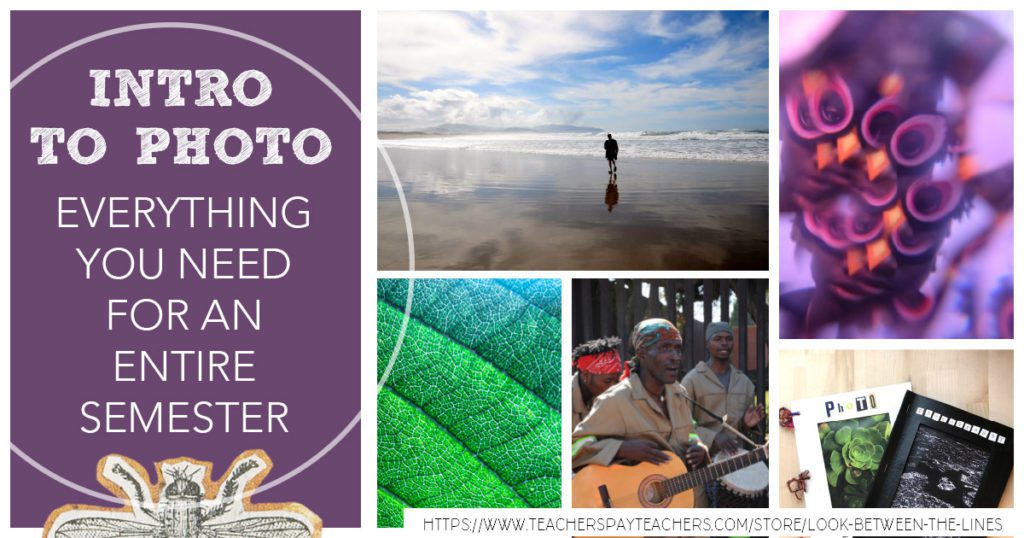 Intro to DSLR Photography Curriculum
Since August, my talented and wonderful coworker, Meagan Brooker, and I have been working on an Introduction to DSLR Photography curriculum. This bundle is a hefty 100 dollars, but is worth every penny. It includes 18 photography projects, 13 critiques, 9 artist research assignments, a focus on the history of photography, semester long timeline, how to set up a class blog, and more.
With this bundle you will not have to plan a single day of the semester in your photography class. If you have never picked up a DSLR camera, you will also be able to teach yourself with the step by step instructions in the lesson that teaches aperture, f-stop, ISO, manual mode and more.
Plus, in addition to all of the lessons and activities, there are also eight printable posters to decorate your classroom with examples of important photography basics. Save $25.00 on this bundle during the sale, tomorrow (2/26/19) and Wednesday (2/27/19).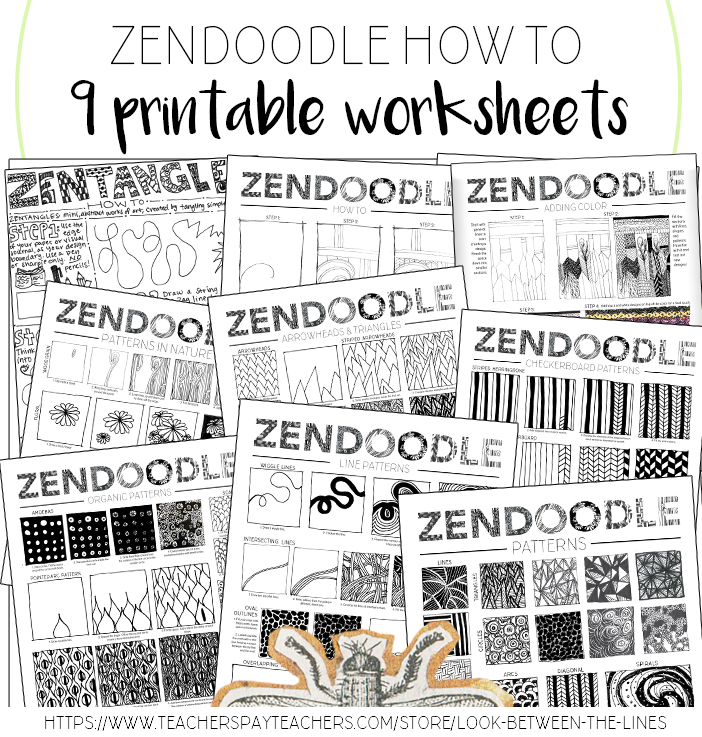 Zendoodle Worksheet Bundle
Another bundle that has come together between August and now is my zendoodle worksheet pack. This pack includes nine worksheets that cover tips, techniques, and how tos with zentangling. These worksheets are a perfect introduction to adding patterns to a project or end of an assignment early finisher handout.
Each worksheet includes examples of different types of zendoodles on the front (scallops, triangles, organic, adding color, combining multiple techniques) and a space for the students to practice on the back. At $14.40 you can get it for just $10.80 on TPT the next two days.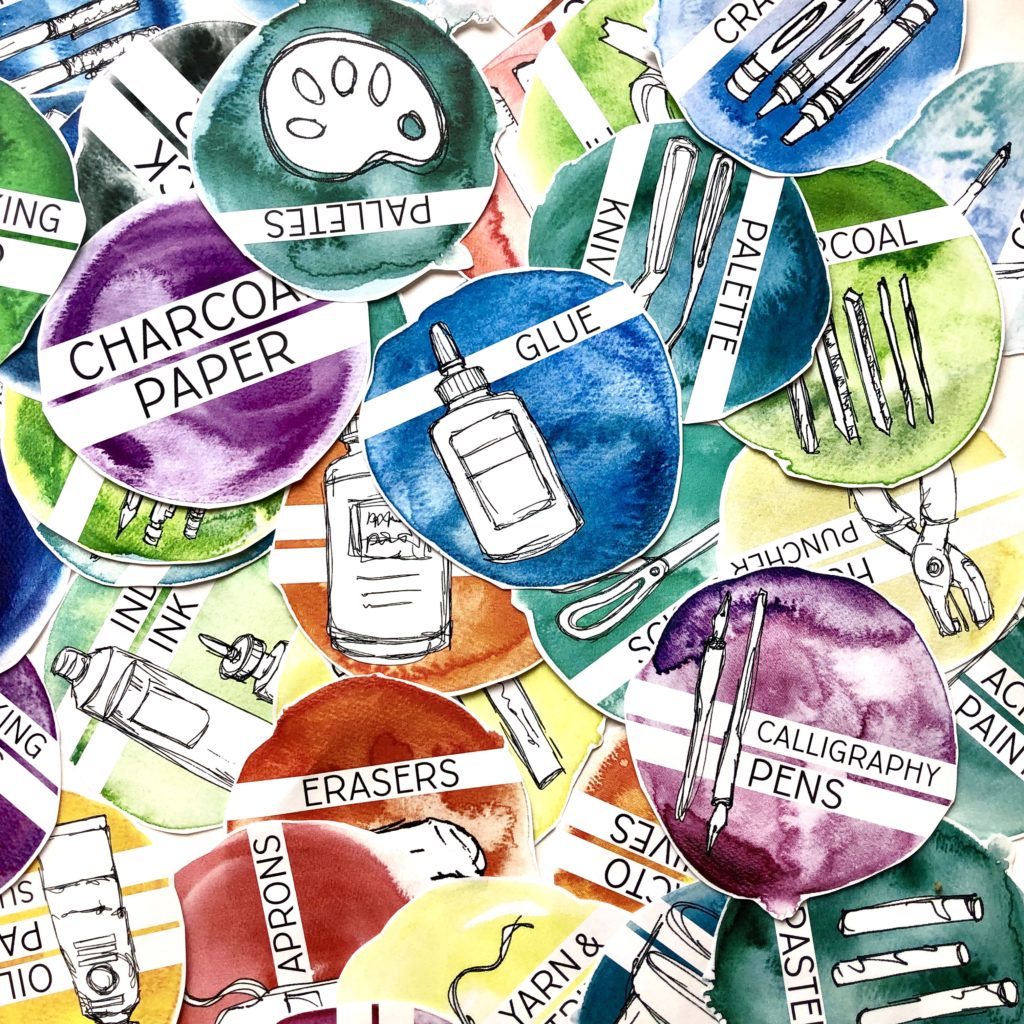 Printable Art Supply Labels
The last product I will share with you is my most recent, my art supply labels that were posted this afternoon. I have been working on these for the last few weeks and am so excited to finally share them with you.
My students always ask where supplies are located, even though every single cabinet and drawer in my classroom is labeled. One day the light bulb went on, maybe by adding a visual students would have an easier time tracking supplies down and finding their places when they are cleaning up. After all, artists are visual people.
After making a list of every single supply I would want a label for. I got to work. I drew art supplies, painted watercolor blobs, scanned them both into my computer, and combined them together. They are bright, modern, and easy to read. I think they are perfect for K through college, readers and non-readers, and any style art classroom.
These are listed for $25.00 and you get two different style labels, in two different sizes, of 46 different art supplies. There are a ton in this pack! Tomorrow and Wednesday you can get them for just. $18.75 on TPT.
Today I have been preparing for the big TPT sale and settling back into reality. My little family and I returned home today from a brief Florida visit for a wedding. Cooper and Kennedy spent the weekend with my in-laws in Tampa while Nick and I continued on to the Florida Keys, Islamorada. Is was sunny, hot, gorgeous, and turquoise. I am not ready to be home but I am excited for tomorrow!
If you want to see some other resources I have been working on since this time last year check out my August sale blog post hereand the cyber Monday sale blog post here.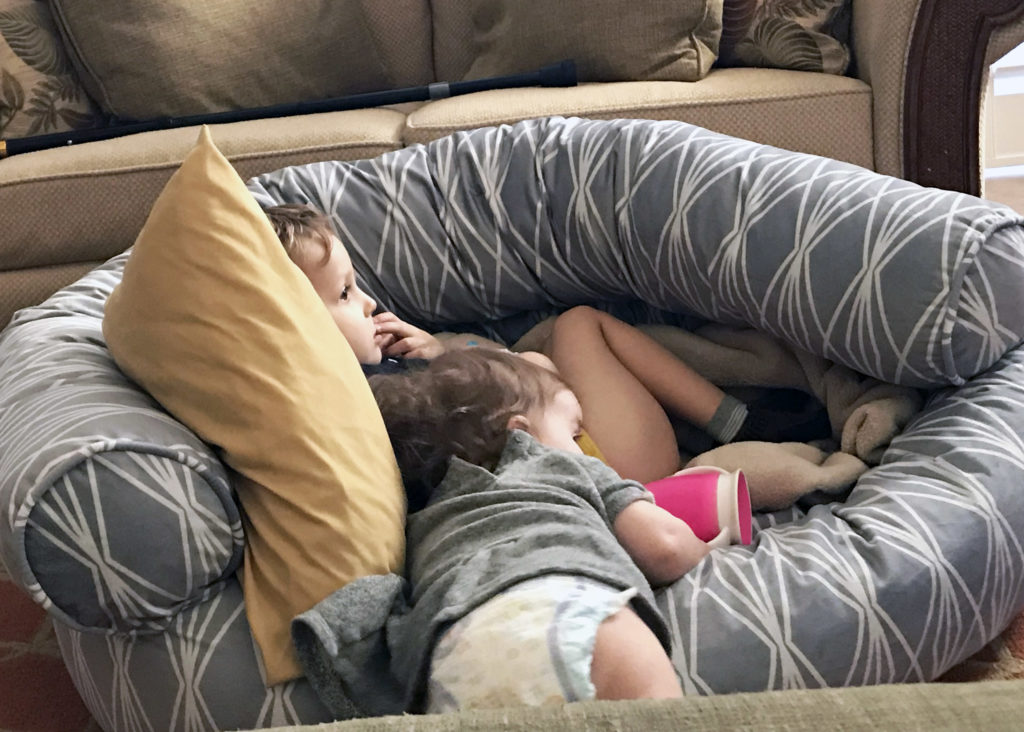 Thanks for taking them time to check out my blog! Help me spread the word about my blog, my TPT art resources, and the big sale tomorrow by sharing with others! Thanks for stopping by.