This is the strangest back to school I have ever experienced, but through it all you can always rely on the Teachers Pay Teachers back to school sale.
STOP! Before you read through this book of a post, help me prioritize your resource needs by sharing your opinion on what I should work on next in this survey and subscribe here to stay updated on your requests.
On Tuesday, August 4th and Wednesday, August 5th (2020) my entire shop will be marked down by 20% with an additional 5% off at checkout using the code, BTS20. As usual, I have spent my summer rearing children and TPTing. Read below for all the updates I have in my shop plus projects specifically designed for distance learning.
My blog shop will also be marked 25% off using the code BTS20 at check out. Shop here!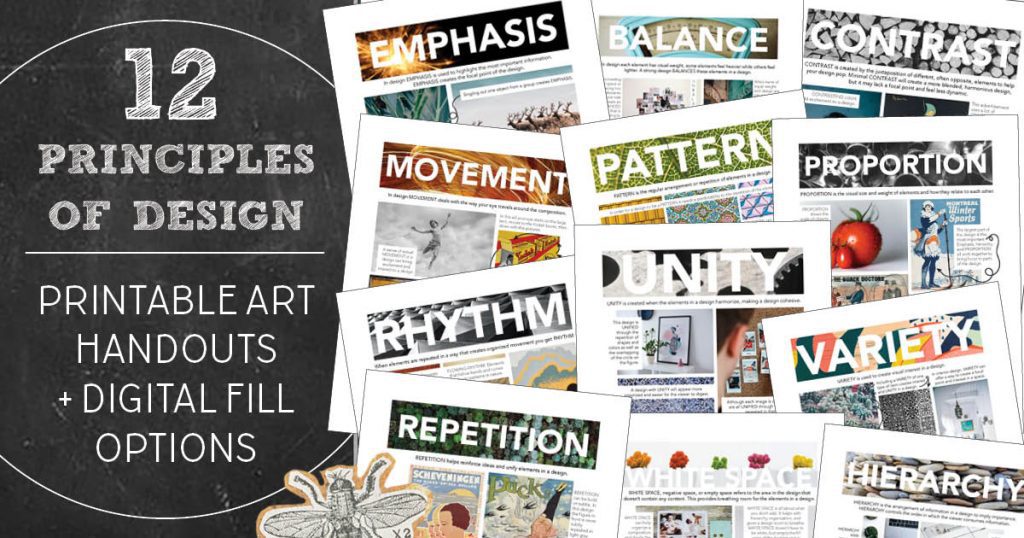 This year marks the beginning of a career shift for me. I am moving from teaching three classes a semester and acting as the fine arts administrative assistant for our K-12 school to teaching 5 classes a semester. After an eight year break I am returning to teaching full time.
The change that pushed me to that point was the addition of a new class, Introduction to Design. My fine arts department chair approached me with the idea and I loved it. Our program is very traditional art focused and lacked digital or design based classes. This also provided me with the opportunity to design the curriculum from the ground up, which based on my TPT products, you know I love.
I had hoped to complete my curriculum this summer, but life sometimes gets in the way, but I have the first 1/3 of the semester complete. The rest will come together in the coming months, mostly because it has to! I will have to create the resources for me to teach the class.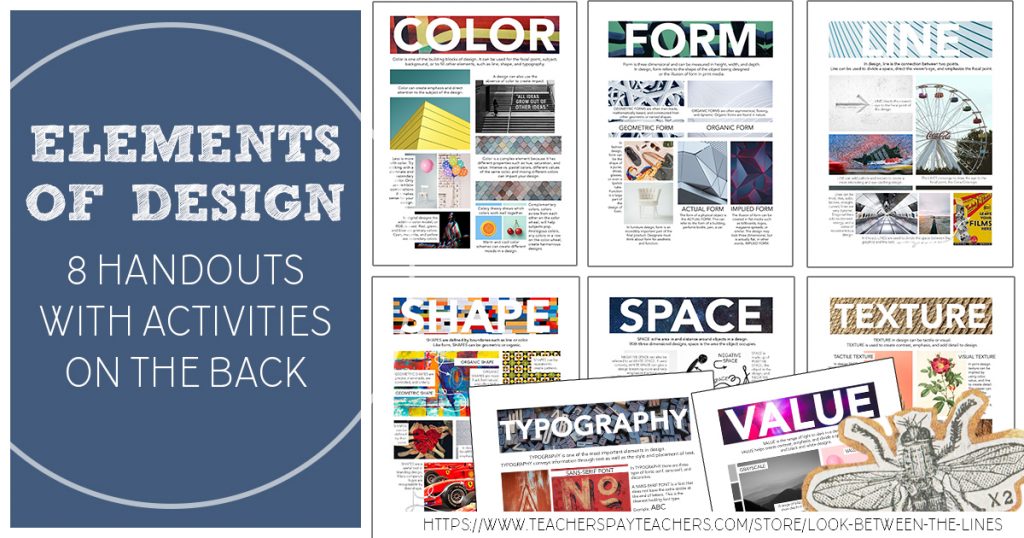 The first pieces I created for this class are my elements of design and principles of design worksheets. They introduce students to the building blocks of design and they have digital fill in options through Adobe Acrobat Pro, Indesign, and Google Slides.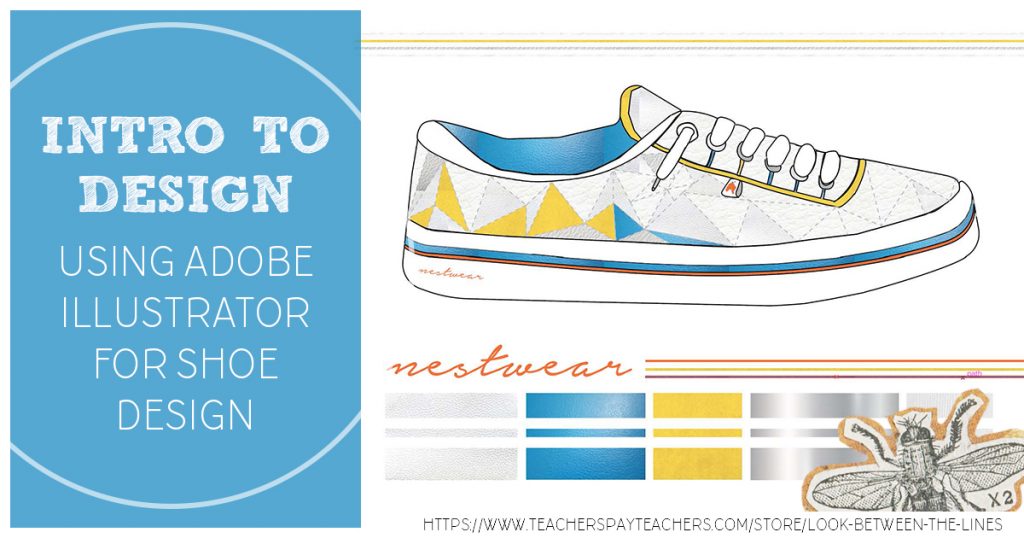 The first official project my students will work on is a design their own shoe assignment. They learn the basics of using Adobe Illustrator and are introduced to using color, shape, form, line, and pattern in design.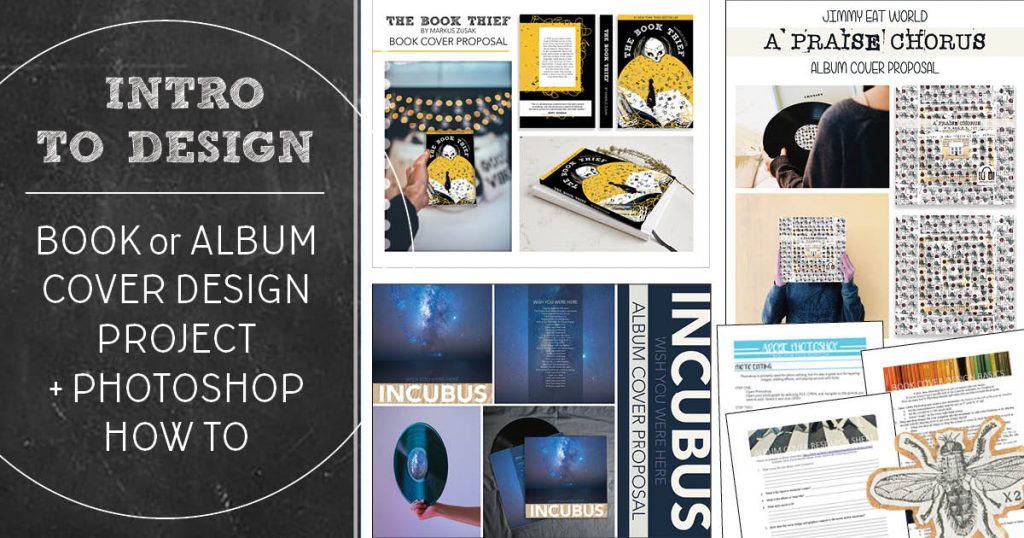 Next, students are introduced to the program Adobe Photoshop by redesigning a book or album cover. With this assignment they have to think more about designing for a client and how to best reflect their client through their product design.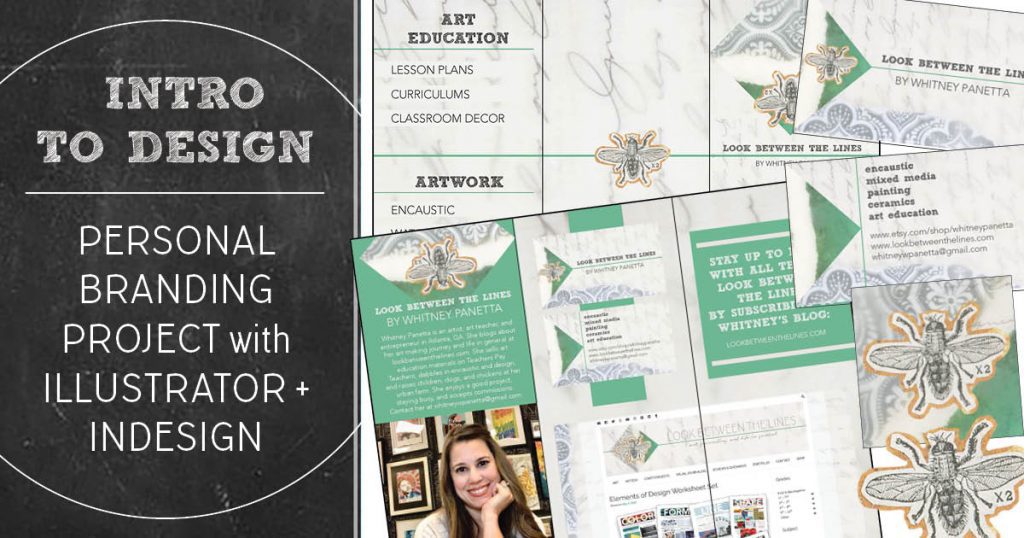 After the first two intro projects they shift into a focus specifically on graphic design and what that looks like as a profession. Branding and marketing is discussed and students are tasked with developing a brand for themselves. Through this project they learn the basics of working in Adobe InDesign. Check this project out here.
Up next, I am working on a graphic design project that focuses on rebranding a corporation of the student's choice. This will bring together their understanding of Illustrator, Photoshop, and InDesign into one project. All my Intro to Design assignments will be posted here as they are finished.
DISTANCE LEARNING PROJECTS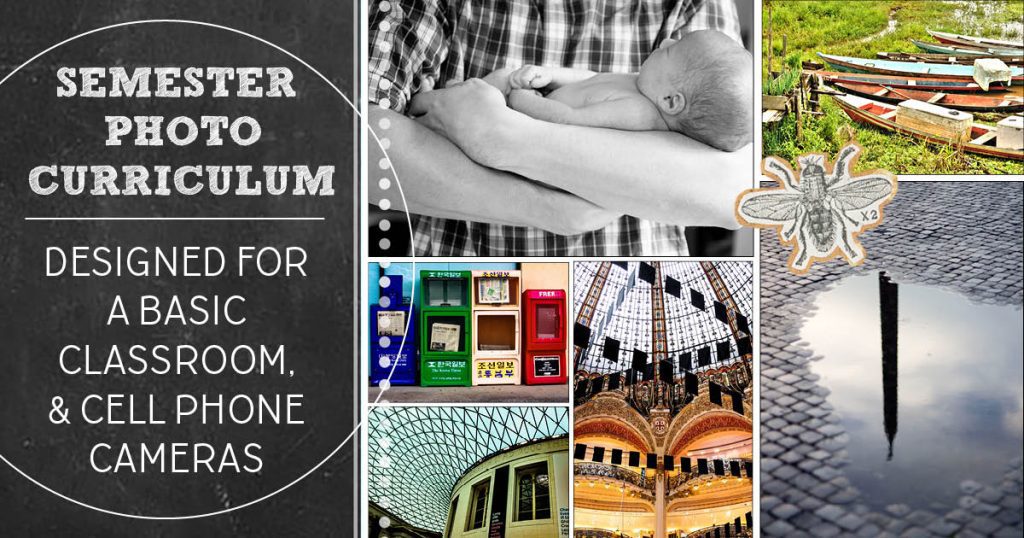 With the ongoing pandemic and so many districts shifting to distance learning for the first semester of school, I decided to put together a semester long photography curriculum that can be completed using a cell phone camera.
This is compiled from both my Introduction to Photography and Photography II curriculums. Rather than learning a DSLR camera and how to set up successful photographs, students learn about composition, subject matter, and lighting to create a successful photo.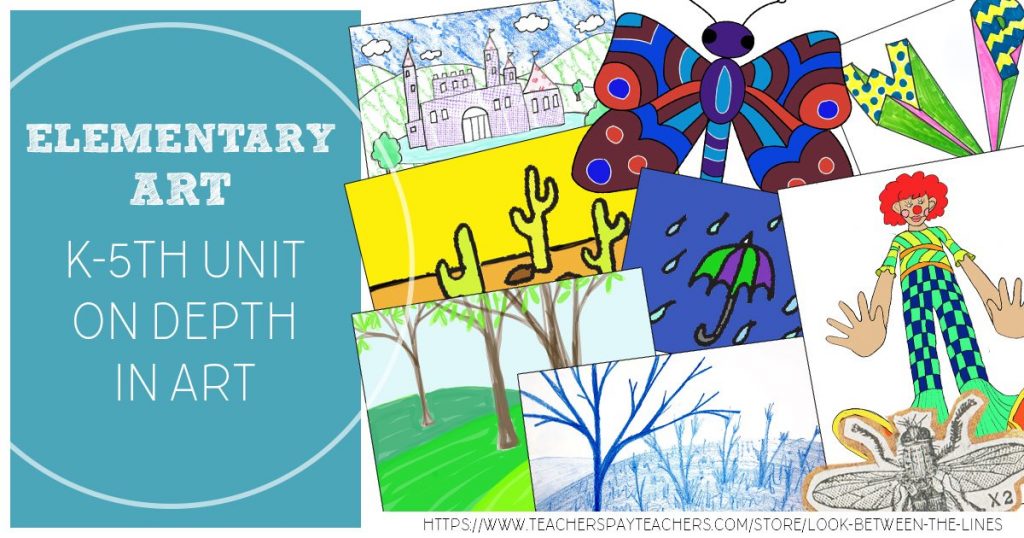 My mom and I have been working incredibly hard to put together two kindergarten through 5th grade project packs that work great in a traditional classroom or from home. In addition to all the typical things you find in my project packs (lesson plan, handouts, presentations, rubrics) I also include parent distance learning instructions, teacher distance learning instructions, and demo videos students can watch at home or at school.
Check out distance learning art products below:
DISTANCE LEARNING TEACHER RESOURCES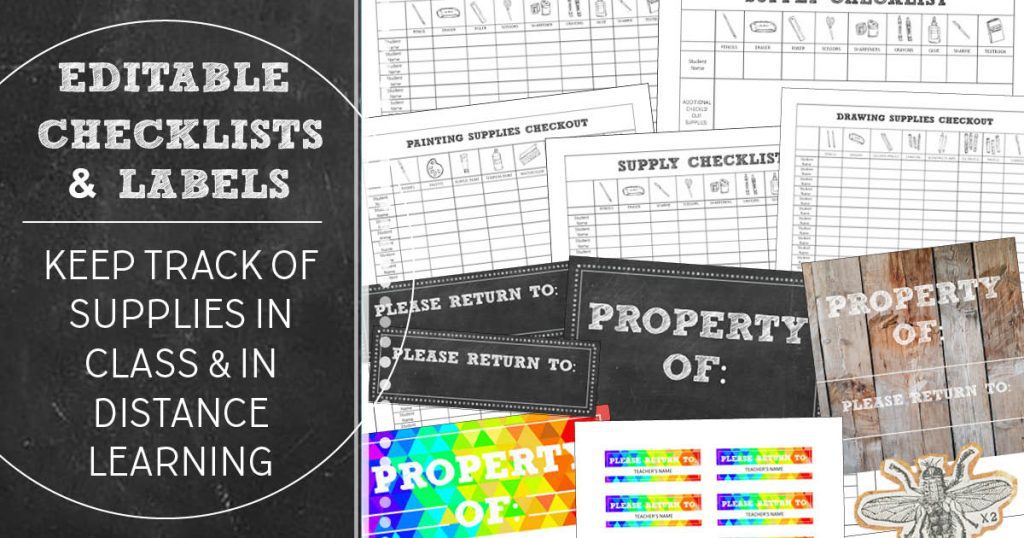 With so many teachers having to shift to individually bundled supplies or sending supplies home with students, I knew check out labels and editable supply labels where going to be key to keeping teachers' sanity. (Also check out my brush tube labels for even more organization).
I have four different styles of editable "property of" labels. This way every supply can be labeled with your name and classroom number so wandering supplies can find their way home. In addition, there are multiple versions of supply check out sheets. These can be used to track what is handed to individual students, classes, or for checking out individual supplies.
Everything in this pack is printable and editable to align with your needs.
ART CURRICULUMS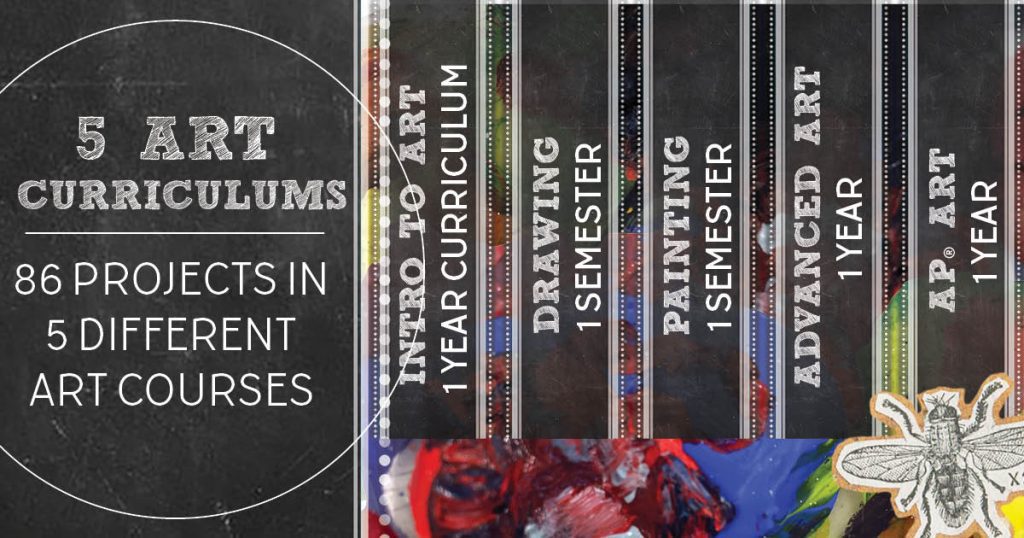 If you are worried about your school year, don't stress yourself out! Hit the easy button and grab one of my curriculum during the sale. These are easy to transition to distance learning because you already have instructions typed out, handouts made, presentations put together that you can send to students to look through and fill out. Check them out below:
This year will be unprecedented in so many ways. I am sending all our essential workers out there, especially teachers at this time, the warm fuzzies, happy thoughts, and hopes that you all stay safe. Thanks for checking out my blog post and my new products! Want info about my new products delivered to your inbox? Subscribe here. Thanks for stopping by.