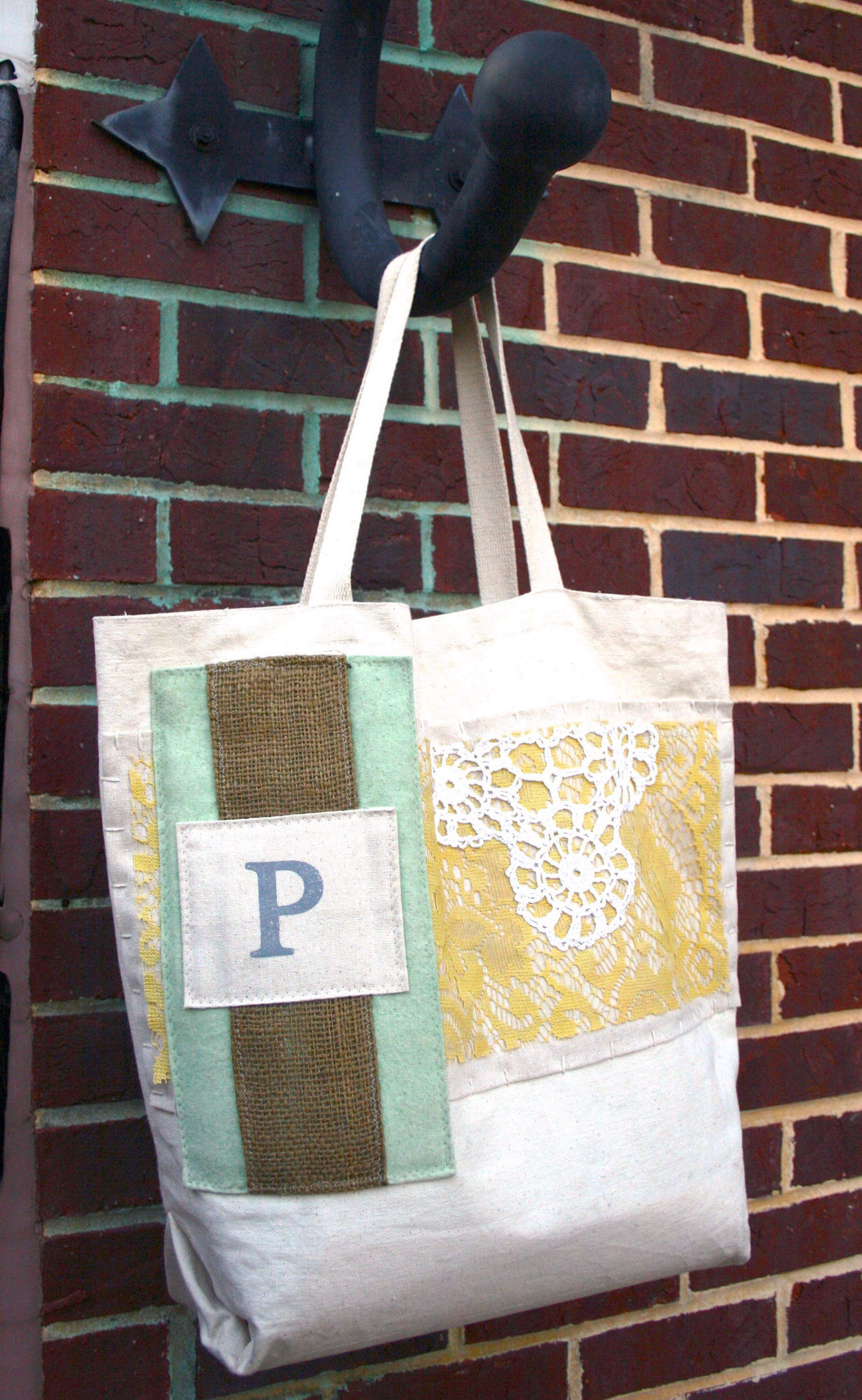 A few weeks ago I found myself beginning yet another school year and my fifth year teaching. I couldn't believe summer was already over and another first day of school was upon me. As with past years before heading back to school I went on a mini shopping spree. In order to properly start a new school year I believe you really need a few new outfits, pairs of shoes, and other necessary accessories. It's nice to start the year fresh and new.
For the past year I have been searching for the perfect school tote. My search began this time last year, but I never found something I absolutely had to have. After many fruitless searches I put of the purchase, and put it off, which caused a very unorganized school year. After months of carrying everything I needed loose in my arms day in and day out of school I made it my mission to find the perfect bag before I went back to school.
Which brings me to the lovely Etsy shop, Eilquinn. During one of deep Etsy tote bag searches I was getting tired of scanning page after page until something caught my attention, made my eyes stop, and my mouse click for a better view. Before I knew it I had favorited three of her bags and looked at every single thing in her shop. The only question that came to mind after my shop visit was how hadn't I discovered her earlier?
I e-mailed Eileen, owner of Eilquinn and tote bag creator, right away and began setting up my custom order. I went back and forth about color, style, whether to add a doilie or not. I took every tiny custom option into account, after all this was a decision a year in the making. Through the entire process Eileen was so helpful. She sent me pictures of how the different options would look and quickly answered my many, many e-mails.
Finally I decided on a design, letter color, burlap color, and to add a doilie; but I still had no idea which lace color to pick. After going back and forth I finally sent her my order and payment with three lace colors I wanted her to pick from. I was over decision making and figured she would have the most informed opinion. I eagerly awaited my bag and when it came I was over the moon. Eileen selected a lovely yellow, which was perfect. In the back of my mind this was what I wanted, but was worried the yellow would be too bright, some how Eileen must have known all of this and made it exactly right.
I use my tote every single day, filling it with heavy books, my laptop, and my change of clothes for daily softball practice. It has held up beautifully and I don't remember my unorganized life pre-tote bag. One of my favorite parts of this process is Eileen has agreed to giveaway one of these amazing, personalized totes to one of my readers! See details below to enter…
To enter to win one of these beautiful totes all you have to do is "like" Eileen's shop, Eilquinn. Comment below with the name you liked Eilquinn under and which tote you would want to take home! You may also earn extra entries by sharing this giveaway on facebook or twitter and "liking" my Etsy shop here. To earn a second entry comment with a link to your facebook share or tweet. To earn you third entry comment below with the name you liked my shop under. Good luck to everyone, the contest will close next Thursday 9/12 at midnight and the winner will be notified by Friday. The winner will be randomly selected from the comments using the plugin, And the Winner Is…
Thanks for taking the time to check out my blog and entering my giveaway! Help me spread the word my sharing, liking, tweeting, commenting, and e-mailing to others! I can't do it without you. Thanks for stopping by!
[subscribe2]
Related Posts