After a very successful show with Whimsical Wares this past November, I decided to team up with them again and participate in their spring show. Debbie And Helaine have worked endless hours to find artists who offer interesting arts, crafts, jewelry, and other unique gifts. This show is just in time for Mother's Day shopping and the upcoming wedding season. It opens today, located in Marietta at 255 Village Parkway, Building 500, Suite 580.
Show times:
-Thursday, 4/23, 10:00 am-8:00 pm
-Friday, 4/24, 10:00 am-7:00 pm
-Saturday, 4/25, 10:00 am-5:00pm
-Sunday, 4/26, 11:00am-3:00pm
For this show I decided to include a mix of my encaustic mixed media, letter prints, and pottery. I love working with a variety of media, and I am excited to present the wide range I work in.
This year, I started experimenting with slip casting after teaching a slip cast lesson to my high school, 3D Design II students. I fell in love with the process, and began making my own slip cast molds of antique milk jugs and mason jars. You can shop my new slip cast creations at the Whimsical Wares show, at Crafted Westside, located off Marietta Street in Atlanta, or at the Crafted pop up shop in Avalon, Alpharetta.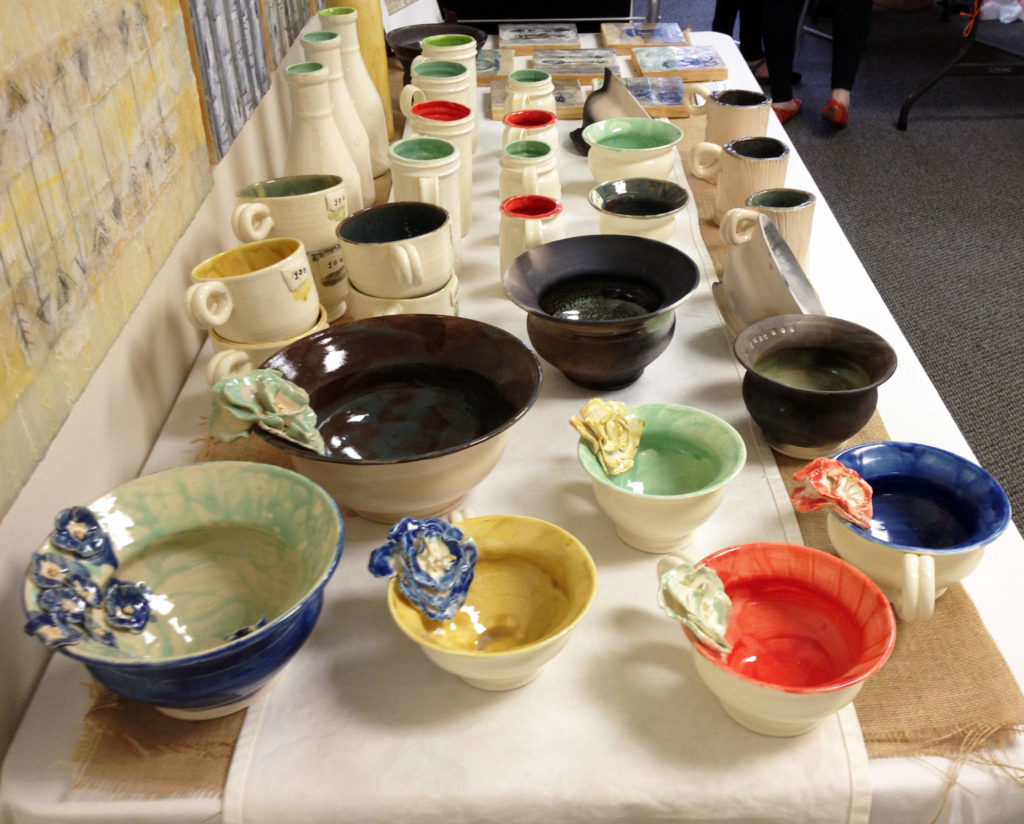 In addition to my slip cast pieces, I also have my usual flower decorated bowls and mugs. I also have a few saggar fired bowls, which creates interesting smoke like patterns on the pieces.
I hope you find time to check out the Whimsical Wares spring show. If you miss it this weekend, you can also check out my artwork at the 17th annual Wesleyan Artist Market, opening next weekend, 4/30/15 through 5/2/15.
Thanks for taking the time to check out my blog and read about my latest art and craft endeavors. Help me spread the word about my blog and artwork by subscribing or sharing on your social networking site of choice. Thanks for stopping by!
[subscribe2]
Related Posts